Each one of the Canary Islands has its own personality and individualistic looks. At one end of the scale, there's enigmatic little El Hierro, evergreen and with a landscape that could have been lifted straight from the Yorkshire Dales. On the other is Lanzarote. Arid, angry, ruddy toned and surreal; a volcanic world that looks like it belongs on another planet.

In a strange land like this it is no surprise there are some out of this world sights to seek out. These are a few of my favourite 'strange' things on Lanzarote.
Vineyards like nowhere else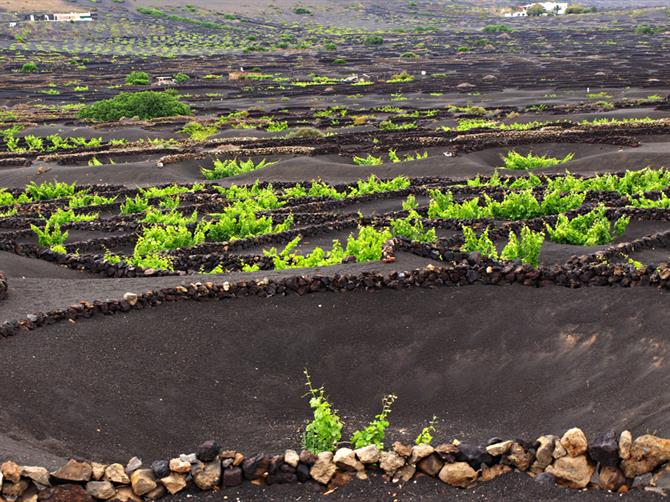 If scientists ever discover sophisticated life on some far off planet, there's a chance their vineyards might look something like the ones on Lanzarote. It might seem like a folly to try to grow vines in arid, volcanic earth that hardly drinks any rain, but the good people of Lanzarote have managed it in style. Dry circular wells in black soil creates the most unusual and spectacular vineyards you're likely to find anywhere, producing award-winning Malvasía wines into the bargain. Surreal and stunning, the best location to see them are around La Geria.
Inside a volcanic crater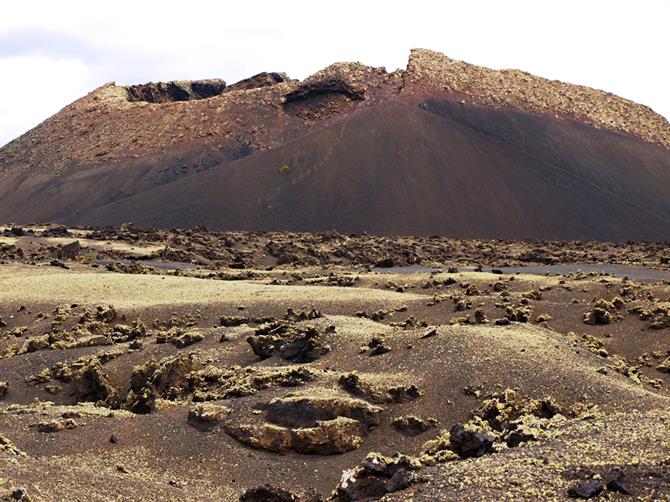 The popular thing to do is to head to Timanfaya to watch spouting geysers, bushes spontaneously combust and chicken being roasted by volcanic heat. However, if you'd prefer a more personal volcanic encounter visit El Cuervo north of the town of Tias instead. The volcanic crater might not be able to put on the same flashy show as in Timanfaya, but a fissure in the wall leads right into its atmospheric centre where there is a rather unsettling and even humbling aura.
The green lake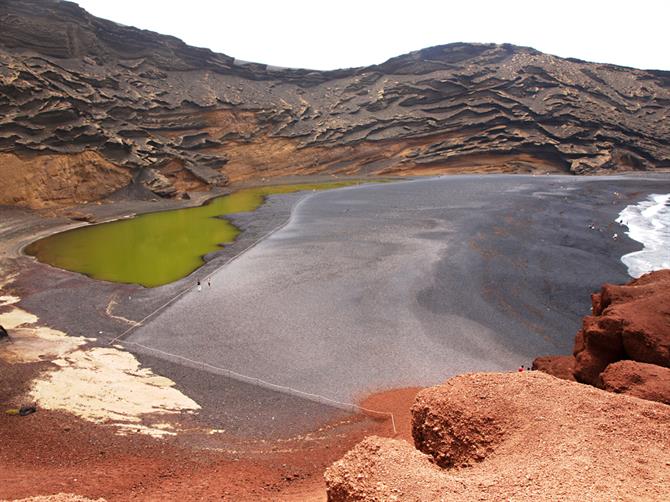 Without a doubt, el Golfo on the west coast is one of the most surprising visions to be found on any of the Canary Islands as it's an almost luminous green lake. Rent a villa in Lanzarote and head here to find black sand, ruddy slopes and gnarled, ebony coloured volcanic cliffs adds to the overall bizarreness of the place.
Las Salinas de Janubio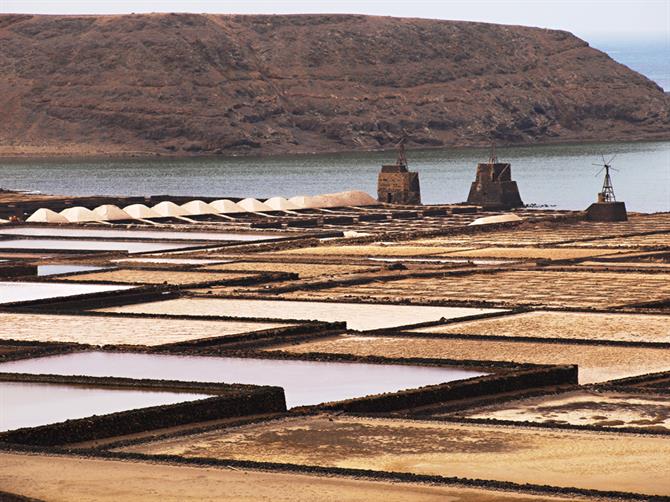 This unusual sight is man-made but it doesn't make it any less eye-catching. Las Salinas de Janubio are salt pans; a patchwork of rectangular pits, some filled with water, some dry and some covered by a frosty salty coating. Alongside are white mountains destined for dinner tables all over the Canary Islands.
Cueva de los Verdes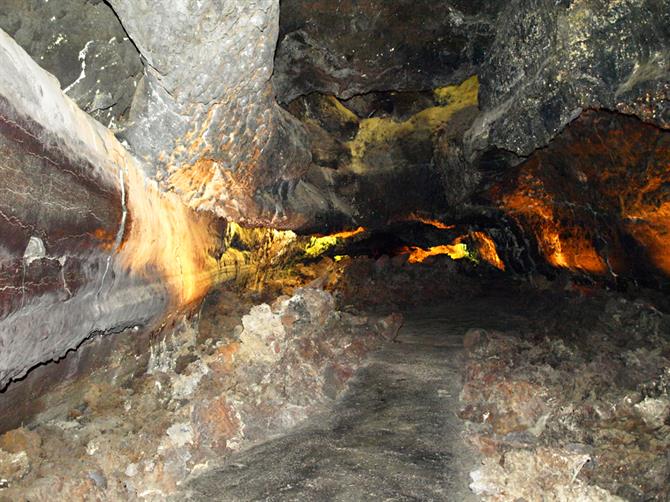 The Cueva de los Verdes in Haría might draw big crowds but it's worth squeezing in with a group to explore this exquisitely lit volcanic tube created by the Corona Volcano. It's one of the longest of its kind in the world, snaking underground for over six kilometres, including a section known as the 'Tunél de Atlántida' that extends below the sea. Once used as a hiding place by islanders when pirates launched raids, the Cueva de Los Verdes is now an enchanting and unique venue for classical concerts.
The hidden lagoon
Another attraction with a difference to seek out is a hidden lagoon on the uninhabited island of Alegranza. Swimming, or taking a Zodiac, through a cave to find yourself in an enclosed lagoon, concealed within a mustard volcanic mound with layered walls, is one of those extra special travel moments. You will need a local guide to find this one.

Unless your arithmetic isn't great, you'll have spotted I've listed six attractions. As the lagoon is on Alegranza, technically it is still five unusual sights to see on Lanzarote. Consider the last one a bonus.