Las Palmas de Gran Canaria's Triana is a great place for a shopping expedition. But for a more cultural experience, visit the area's Casa-Museo Pérez Galdós. Where you'll discover all you ever wanted to know about Gran Canaria's finest-ever novelist, Benito Pérez Galdós, whose social realism evoked comparison with the likes of two of world literature's heavyweights: Charles Dickens and Leo Tolstoy.
The Great Outdoors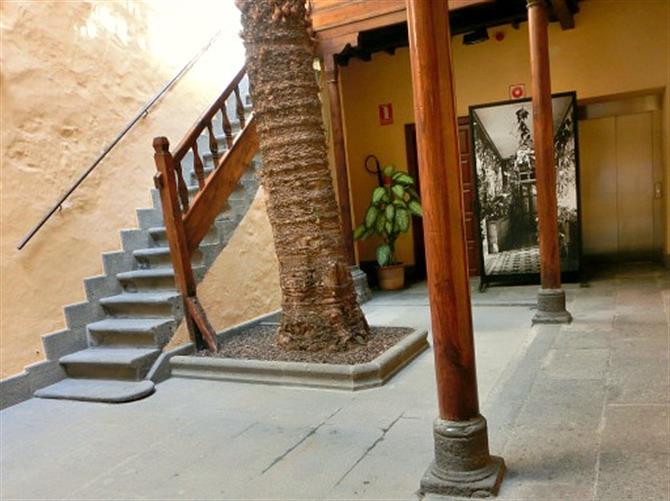 Enter the Casa-Museo Pérez Galdós on Calle Cano 6 and you'll step through the doors of a museum that's also a striking residence in its own right. In particular, you'll be wowed by the central courtyard. Complete with palm tree.
The Casa-Museo Pérez Galdós' open Tuesday to Friday from 10:00am to 6:00pm and Saturdays, Sundays, and public holidays from 10:00am to 2:00pm. It's closed on Monday, the 1st January, 1st May, and 24th, 25th, and 31st December. Prices extend from free for the U18s, unemployed etc, and for everybody on the first weekend of each month up to €3 for general entrance.
Winter in Madrid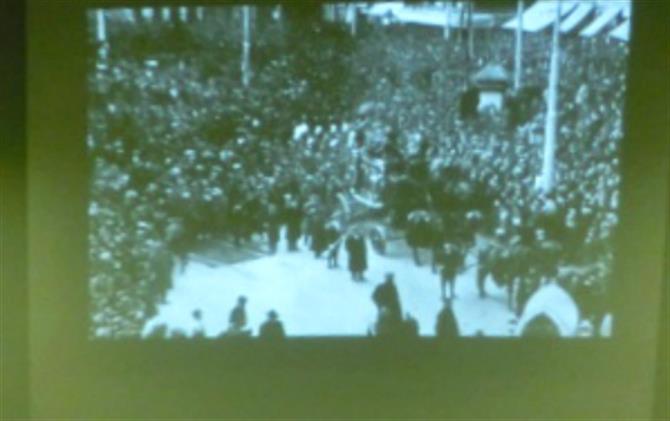 Although Benito Pérez Galdos was born in Las Palmas de Gran Canaria, he spent a lot of his life in Madrid where many believed he was a natural born madrileño. Indeed, you can see video footage of his funeral in the capital back in 1920. More than 20,000 people attended, which makes it appear like a state occasion.
Elsewhere on the ground floor, you can see first proofs of some of Galdos' most notable works. These are pointed out to you on a guided tour, along with drawings and paintings he did in his spare time as well as mementos from the writer's travels including restaurant menus. Guides speak both English and Spanish, with tours arranged by language of visitors.
Onwards and upwards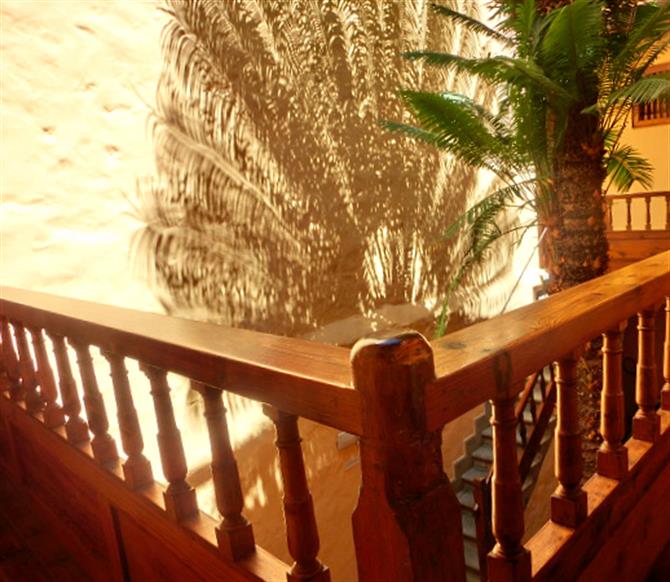 The tour continues on the first floor. Here, rooms have been recreated using the original furniture from Peréz Galdós' homes in Madrid and, mainly, Santander. All bathed in Gran Canaria's famously-glorious sunlight.
The museum looks almost like a film set. So it comes as little surprise to discover that many of Galdós' novels have proved so ripe for cinematic treatment. Professor Sally Faulkner, Associate Professor in Hispanic Studies and Film at the University of Exeter, explains why: "It's all to do with the gripping stories, wonderful characters, and urban settings, " she enthuses before adding that the author's "lengthier novels are particularly suited to the longer format of a TV series."
Desk bound
The first room you'll encounter on the first floor of the Casa-Museo Pérez Galdós is the only one featuring furniture from the author's Madrid home. This includes a desk, note the spitoon underneath, which Pérez Galdós continued to use after going completely blind in 1912. Instead of writing, he would dictate.
Most academics concur that Pérez Galdós is second only to Cervantes, author of the classic Don Quixote, in terms of Spanish literary talent. His most celebrated novels are Fortunata y Jacinta, Misericordia, Tormento, and La Desheredada. Universidad Autónoma de Madrid Professor Francisco Caudet, who wrote El Mundo Novelístico de Pérez Galdós, considers Cervantes to be Pérez Galdós' guiding light. Delivering the University of Sheffield's Eighth Annual Pérez Galdós Lecture, Cervantes in Galdós, Caudet introduces us to Galdós the follower: "Galdós's Spain hearkened back to a tradition,which in the novel was represented by Cervantes and the picaresque tradition and in art by Velázquez."
Family fortunes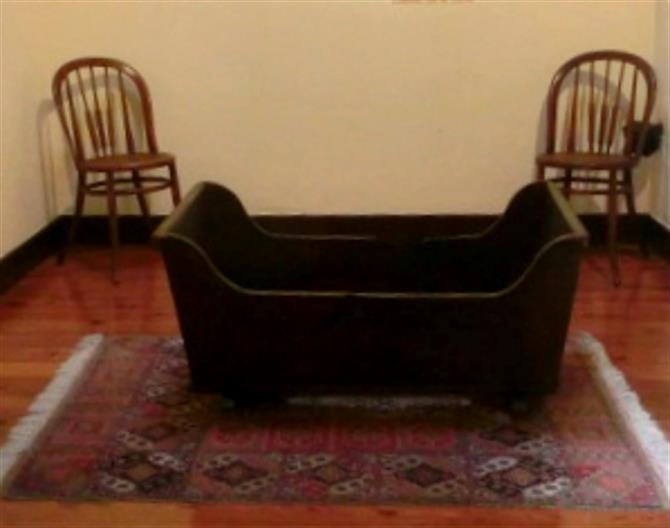 Benito Pérez Galdós was born in this room, on May 10th 1843. The 10th and last child of Colonel Sebastian Pérez and Dolores Galdós, he slept in the cot his elder brothers and sisters had before him. As you can tell from the size and opulence of the property, the Pérez Galdóses were a comfortably-off middle-class family.
Despite such a background, after leaving home at 19 to study law in Madrid before dropping out, Gáldos wrote to survive. Professor James Whiston MRIA, a member of Trinity College Dublin's Department of Hispanic Studies, reveals that "He was a professional writer who lived by the income he derived from his novels, so he had to make them entertaining", before pointing out that "he was also very conscious of the demands of the art of the novel and of his place among the great European novelists of his generation." "By the way, art as a medium of both education and entertainment would not have been new to Galdós. From Classical times, Horace's lines from his Art of Poetry express it well: Omne tulit punctum qui miscuit utile dulci, lectorem delectando pariterque monendo.Whoever mixes the useful with the sweet wins every prize, pleasing and teaching the reader at the same time."
Pérez Galdos: the man; the legend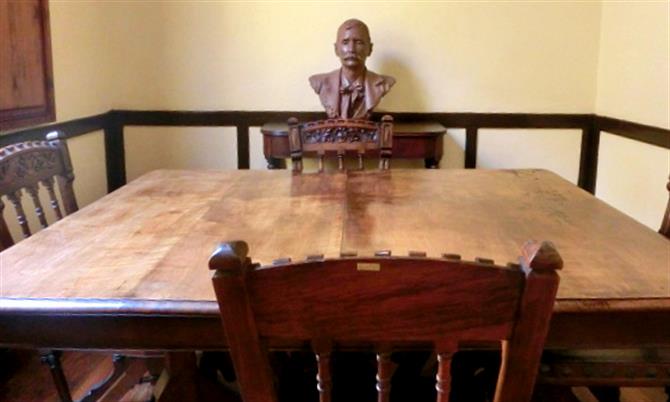 This table is taken from Galdós Santander home. It actually extends to a greater length, but is featured in its reduced size to fit into the museum. The bust is one of many tributes to the writer in the Casa-Museo Pérez Galdós.
Downstairs, you'll find a sculpture of Galdós by Victorio Macho which used to take pride of place in Las Palmas de Gran Canaria's old dock. The writer was certainly an iconic figure. Shortly before his death, a statue in his honour was unveiled in Parque del Retiro, Madrid's most popular park, financed exclusively by public donations. And Galdós has retained his popularity, receiving the ultimate 21st-century accolade: the parody Twitter account.
Theatrical Perez-Galdós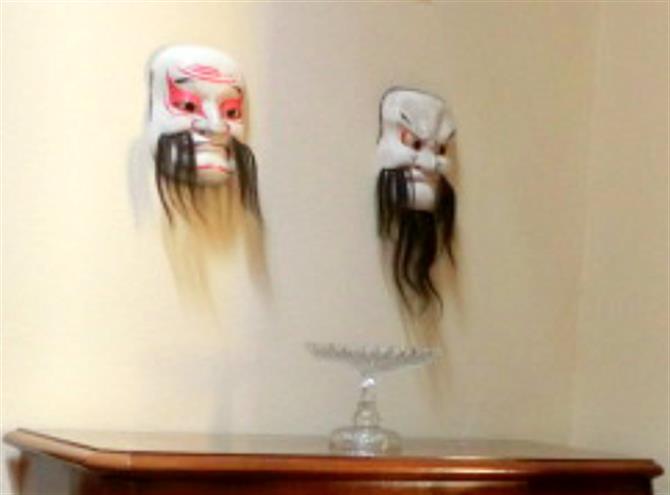 As well as penning novels (you can view Galdós' writing instruments plus a very curious-looking pencil sharpener), the author wrote plays too. Many were performed at the Teatro Tirso de Molina, which hosted theatre companies on their way to America by boat. In 1901, with the premiere of Galdós' Electra, the theatre renamed Teatro Pérez Galdós in tribute to one of the island's favourite sons.
Angela Gehling, an academic focusing on English/Spanish comparative literature at the Australian National University, explains why Galdós is so special to her: "Apart from his his vivid and diverse panoramas of contemporary Madrid, of all the 19th century European realists, he's the one who was the most directly influenced by English fiction, yet he's so little known among English speakers. "He loved Dickens as much as he did Cervantes, and his influence shaped his career: his first publication was a Spanish translation of the "Pickwick Papers", and the desire to transfer Dickens' comic urban realism to a modern Spanish context produced his great modern novels."