Gran Canaria's north coast's pretty special, rougher and readier than the more prettified beaches in the southern resorts. But you can sample it without having to leave Las Palmas de Gran Canaria. Next door to the one of the world's greatest urban beaches, Playa de las Canteras, you'll find the chalk to its cheese, Playa El Confital.
The way to El Confital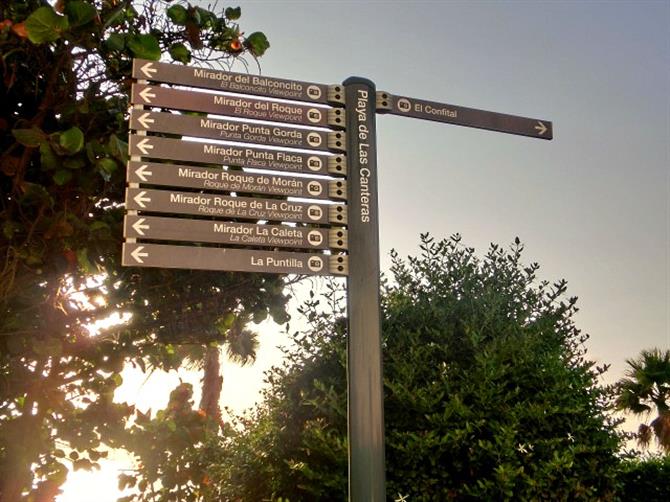 Although it doesn't exactly look that way when you arrive, Playa El Confital isn't particularly difficult to get to. If walking, head east along the Paseo de Canteras and follow the signs. If driving, make your way to La Isleta and look out for the signpost.
From La Puntilla, it's a 15-minute walk before you're able to plant your feet on the beach of El Confital. It's a five-minute drive from the same starting point. And, unlike other out-of-the-way playas on Gran Canaria, including the likes of El Cábron and El Juncal, you won't require a 4WD to get there.
The kids are alright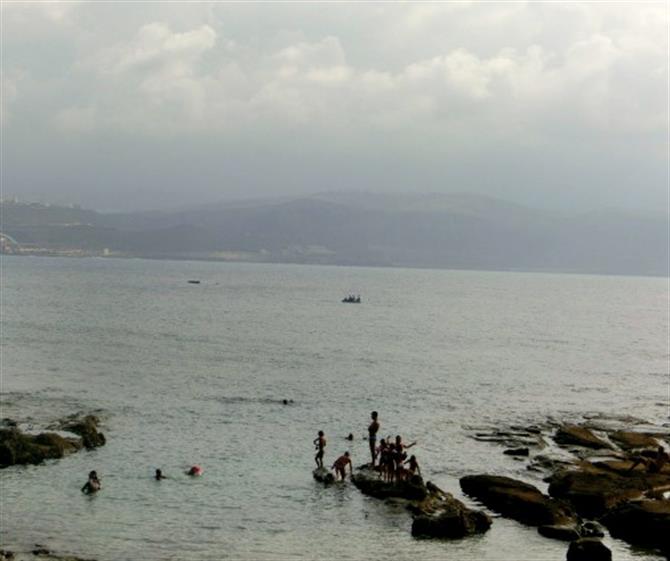 The working class-neighbouhood of La Isleta, which borders Playa El Confital, is one of the most densely-populated areas in the whole of Europe. So kids who live there are happy to get out and about as much as possible. Lucky then that the great outdoors is on their doorstep, and that Las Palmas de Gran Canaria's favourable temperature means it can be enjoyed all year round.
Yet El Confital is big enough to accommodate visitors from home and abroad. Unlike other beaches such as El Puertillo on the north coast and San Agustín's Bahía Feliz, there's always towel space. Which makes people who go there feel like it's their little secret.
North beach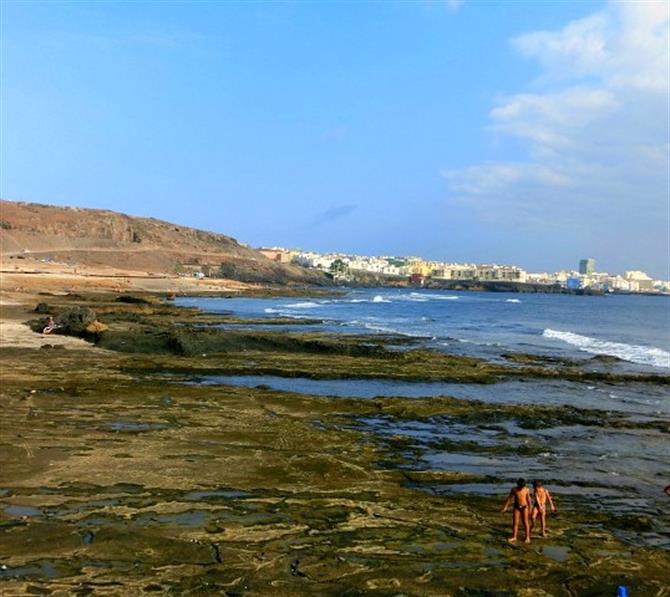 Officially, there are 82 beaches on the island of Gran Canaria. Three of these playas are in Las Palmas de Gran Canaria: La Laja, Las Alcaravaneras, and Las Canteras. Officially, Playa El Confital doesn't exist.
Unofficially, there are 82+beaches on the island of Gran Canaria. Two of these playas are in Las Palmas de Gran Canaria: El Confital and San Cristóbal. Of both official and unofficial beaches, La Laja is the most southerly whilst El Confital's the most northerly.
Where the wild things are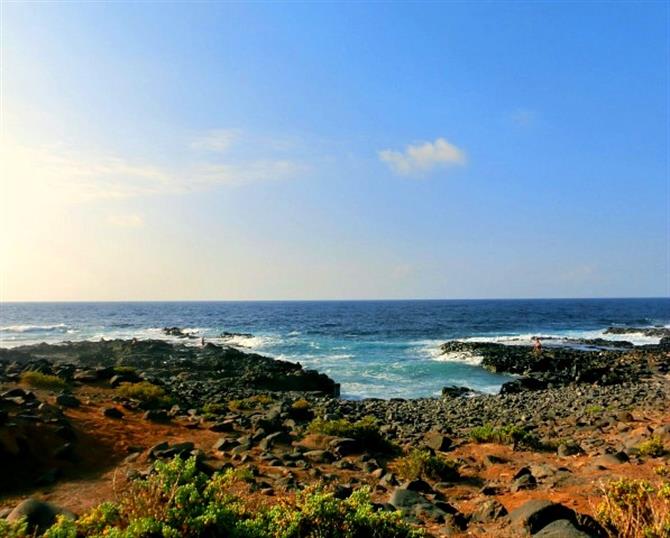 Upon reaching El Confital, you'd be forgiven for thinking that it stretches as far as you can see. However, once you start to walk its length, you'll discover that there's a path which continues past the mountain. Follow it and you'll encounter an even wilder beach.
Whereas in La Puntilla, La Barra makes swimming there feel like you're in one giant swimming pool, this part of El Confital is unmistakeably Atlantic. The ocean roars with a passion, drowning out what little additional noise there is. As lizards race through the undergrowth and seagulls circle the skies above.