The skyline's not particularly exciting looking up from our Arenales base. Except one crimson building has always caught our eye. So we decided to investigate, ending up at what we discovered, on arrival, to be the Gran Canaria Espacio Digital.
Going up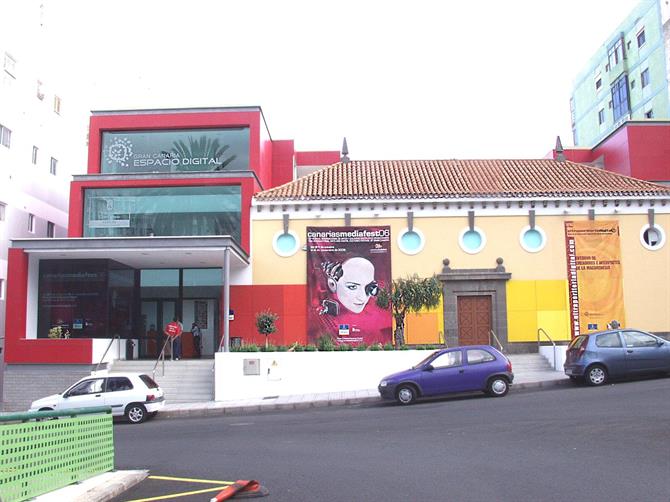 We made our way to Gran Canaria Espacio Digital on foot. Walking up Las Palmas de Gran Canaria's barrancos. There are footpaths which cut through these ravines, although, as you might imagine, the way is pretty steep.
The alternative to a brisk 15-20 minute walk from north central LP is to take Global 11, 22, or 81 and 33 lines. However, you won't cut your journey time by much, although you will give your calves less of a workout. Failing that, hail one of the many taxis which patrol the city's streets.
Free and easy
Gran Canaria Espacio Digital's main entrance is just off the Plaza Don Benito. This square was constructed in honour of Gran Canaria's finest novelist, Benito Pérez Galdós. There's no entrance charge and there's also free WIFI throughout the complex.
Viewing points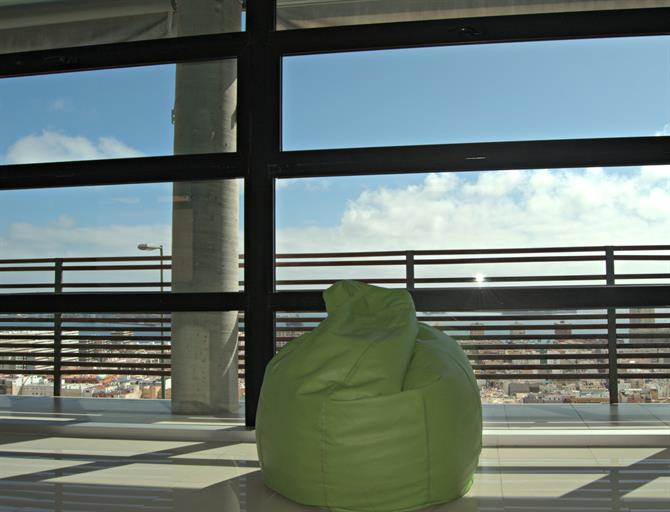 Head upstairs for fine views of the city including the thriving port and the glistening Atlantic. Upstairs, you'll also be able to view DVDs free of charge. Including the centre's own productions, such as the recent El Viaje de Harryet: And the British came to Gran Canaria, a documentary about the history of the relationship between the British and Canarian cultures which is available in both English and Spanish versions.
Making an exhibition of themselves at the Gran Canaria Espacio Digital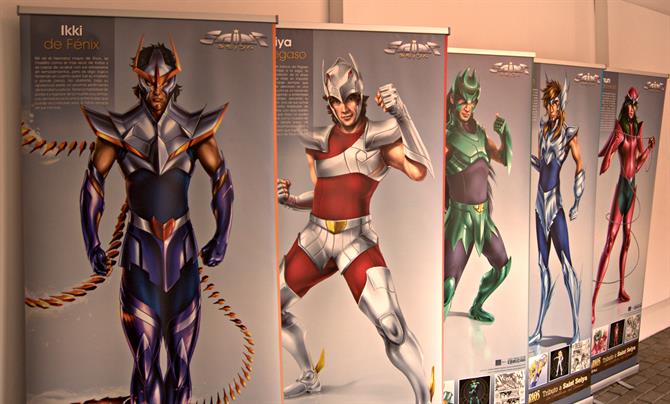 There are regular exhibitions at the Gran Canaria Espacio Digital. When we visited, it was the turn of Gran Canaria Cómic Fest 2014 which showcased some celebrated Canarian cartoonists. Our favourite was Alberto Hernandez whose creations appeared poised to leap out at us.
During our drop in, the centre were preparing a photographic exhibition featuring images from local students. Other highlights of the Gran Canaria Espacio Digital calendar include the Encuentro de Fotografía Digital in October. This year will be the 9th edition.
The digital age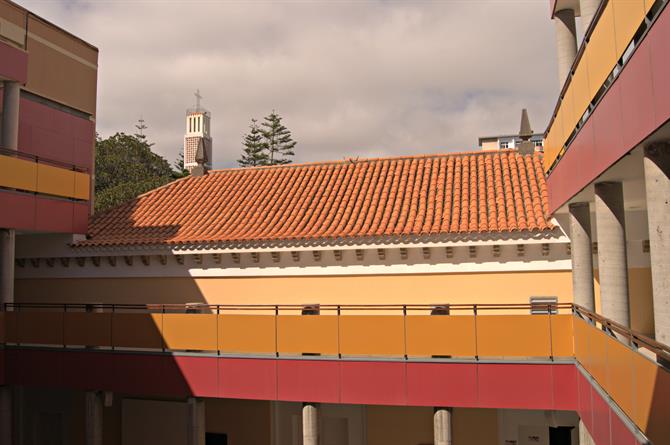 The Gran Canaria Espacio Digital used to be known as the Centro Cultural de Schamann. The roof pictured is a survivor of the original building. The redesigned complex was officially unveiled on the 27th September 2005, by then GC president José Manuel Soria Lopez.
Something else that remains is the feeling of community. Whilst the exhibitions appeal to tourists, locals use the centre on a daily basis. There's a recording studio, for example, for budding musicians to cut their first disc, at a subsidized price.