With the majority of the population aged between 15 and 45, Gran Canaria's the youngest region of Spain. Which might well explain the frequency with which you stumble across urban art on a stroll around the capital. Enjoy a sneak preview with our resident expert, Matthew Hirtes.
Look and learn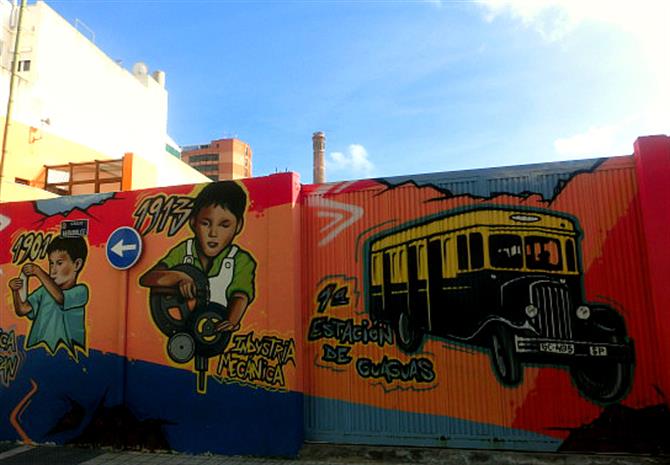 It seems particularly appropriate that you can receive a free history lesson outside primary school CEIP Aguadulce in Arenales. The timeline illustrates significant dates in and around the area, including the opening of Parque San Telmo's bus station in 1913. Get educated through the medium of colourful graffiti.
Big Apple street art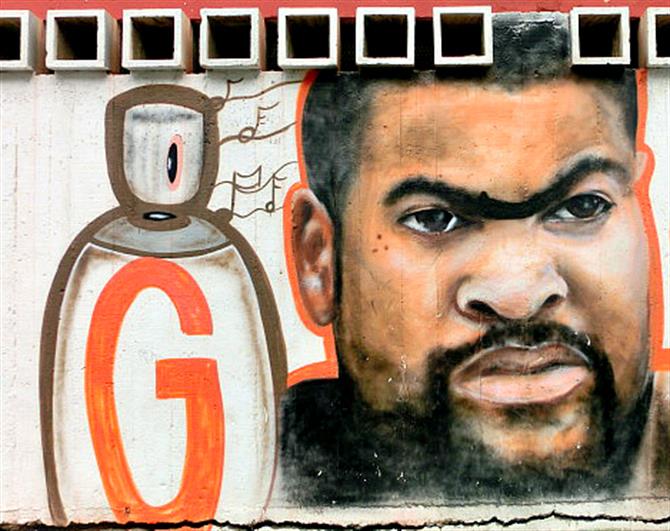 Luis Doreste Silva, one of the major residential and business streets in Las Palmas de Gran Canaria, is known as the Big Apple. That's because of its skyscrapers. More NYC references can be seen in its basketball courts and hip-hop-influenced urban art.
Hat trick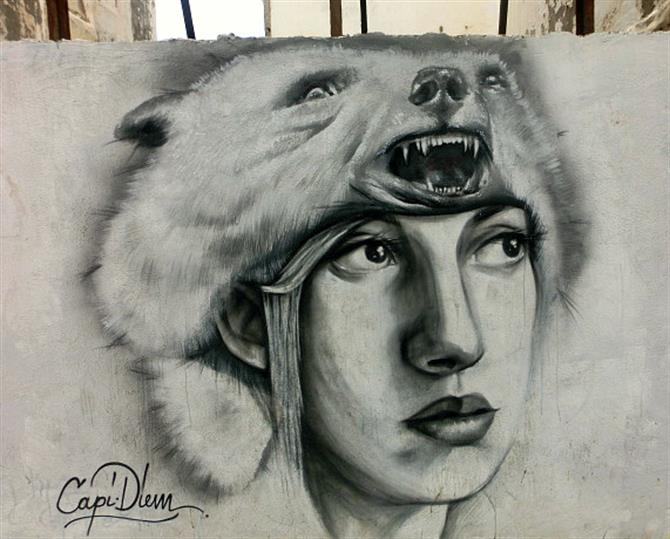 Calle Numancia's home to this striking piece of artwork by Capi Diem. Where the subject of this mural's sporting some seriously wacky headwear. This is LPGC graffiti at its starkest but, by the same token, also at its most beautiful.
Portrait gallery
Celebrated graffiti artist Diego Diem doesn't just use spare bits of Las Palmas de Gran Canaria wall as the backdrop to his haunting portraits. He also appears to own the space, as you'll discover if you continue walking eastward from this artwork in La Cicer. Where you'll see "Reservado Diego Diem" spelt out in bold, black ink.
Fine street art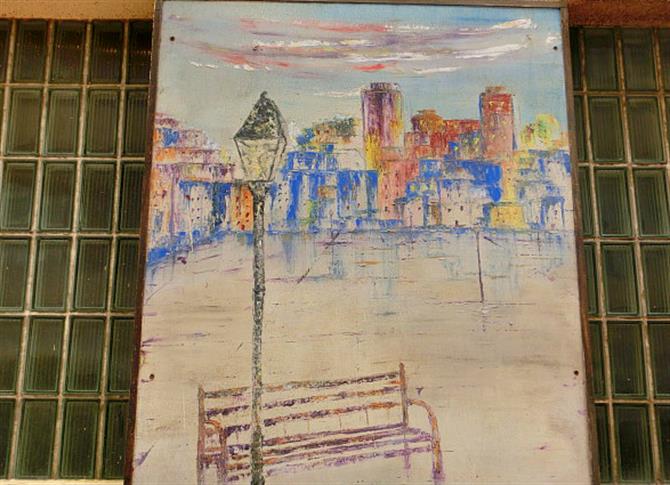 Just a little bit along from where the Avenída Marítima meets Calle Carvajal, you'll spot this offering from a pupil of the school of impressionism. P Suarez shared their masterpiece with the world of Las Palmas de Gran Canaria art lovers back in 2001. It wouldn't look out of place in one of the city's galleries, with CAAM an obvious showcase for their talents.
School's cool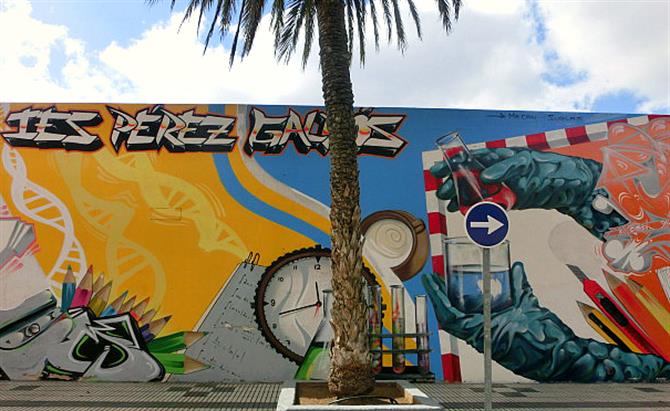 Art classes must be fun at Tómas Morales' IES Pérez Galdós, if this Graffiti Duo creative wall covering's anything to go by. And if you forgot for a moment where you were, the palm tree offers a reminder. It's not uncommon for flora of this type to grow next door to the city's secondary schools, given the metropolis' name and all.
La Isleta, Las Palmas de Gran Canaria's mean streets
With an average of 517 denizens per square kilometre, new millennial Gran Canaria's home to the highest housing density – not only within the Canary Islands but across the whole of Europe.Visit Las Palmas'rabbit-hutchesque La Isleta for further evidence. Right next door to Las Canteras beach, it's one big outdoor temple for graffiti lovers to worship at.
Abstract art
When Sabotaje Al Montaje, aka Matías Mata, goes to work, he does so wearing his trademark hoodie and combat trousers. He's known for his portraits. However, this 2013 artwork which can be seen on the El Muelle side of Parque Santa Catalina reveals some hitherto hidden talents.
(Skate) park life
The average Las Palmas de Gran Canaria young 'un's definition of hand luggage is probably a skateboard and a can of spray paint. Making the skate park on Calle Eduardo Benot a great place to visit for street-art buffs. As well as board fanatics.
Ebony and ivory
Guanarteme's Las Palmas de Gran Canaria most westerly neighbourhood. Despite its gentrification, as part of the modernization of the Canteras area, the hue of its collar remains very much blue. Making Tupac Shakur a role model for those who live in the barrio.