If you thought the predominant colours in Gran Canaria were the mellow yellow of the sand and the azure blue of the sky, you'd be wrong. There's plenty of emerald green too. Particularly in the capital Las Palmas de Gran Canaria's parks. Introducing our top 10.
Parque de la Música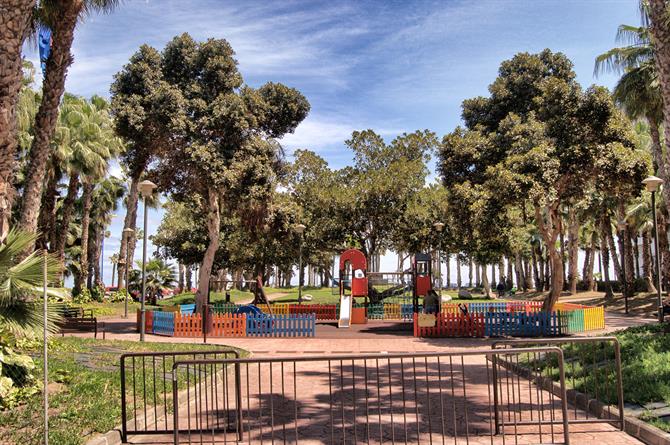 More commonly known as the Parque de Fuente Luminosa after the luminous fountain next door, this park is a favourite meeting place for people who want to head out of town in convey or coach. That's because it boasts easy access to the GC-1. Yet a small-but-perfectly-formed children's playground makes it worth a visit in its own right.
Parque de San Telmo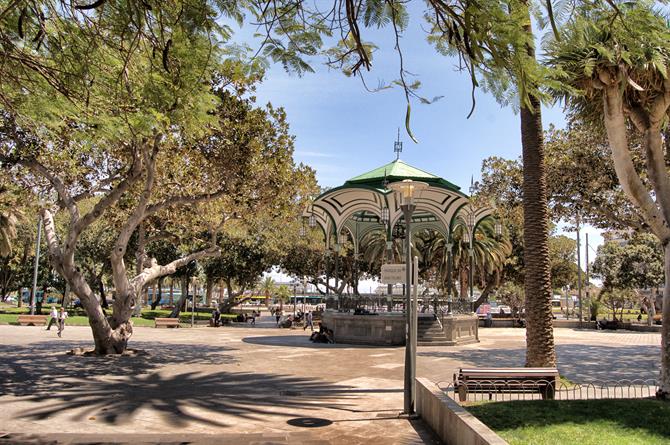 First impressions count. If you take the bus into Las Palmas de Gran Canaria from the airport or the southern resorts, you'll probably first set foot in the city heading up to Parque San Telmo from the bus station below ground. As first impressions go, art deco cafe, bandstand etc, it's a pretty positive one, no?
Parque de Las Rehoyas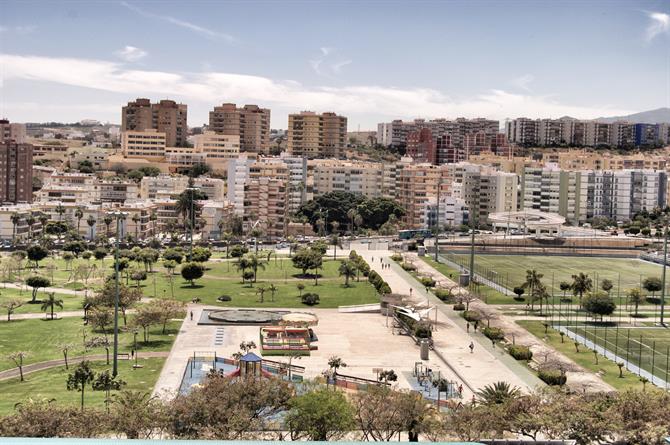 What once belong to the military now belongs to the people of the city. Parque de Las Rehoyas is Las Palmas de Gran Canaria's premier sports park. With an indoor swimming pool, two full-sized football pitches, and both basketball and padel courts.
Parque Juan Pablo II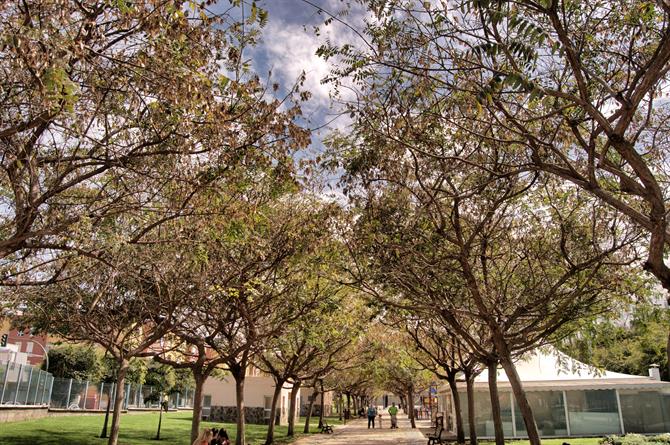 One of Las Palmas de Gran Canaria's newest parks, it's open 7/11 as in 7:00am to 11:00pm rather than 24 hours a day. AKA Parque urbano de Siete Palmas, 1,850 trees were planted here (700 of which are palms). There's also a lake which is home to ducks, fish, and swans.
Parque de Ladera de La Minilla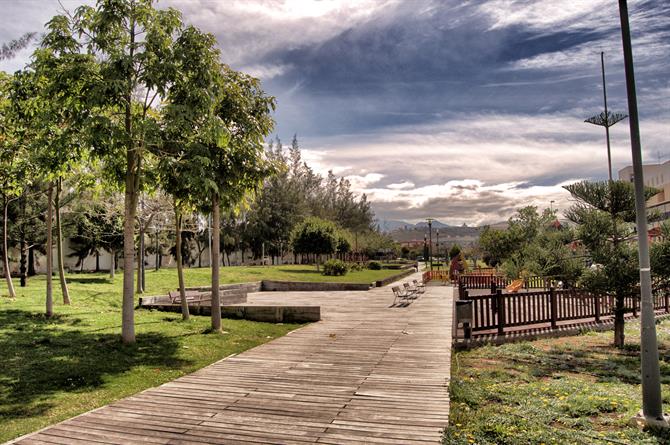 A pijo enclave above Guanarteme, La Minilla is the favoured residence of professional sports people in Las Palmas de Gran Canaria. As well as a bijou shopping centre with bars and restaurants offering al freso drinking and dining space, there's a pretty park. The idea was to make the entrance to the city from the north of the island more attractive.
Parque urbano de La Ballena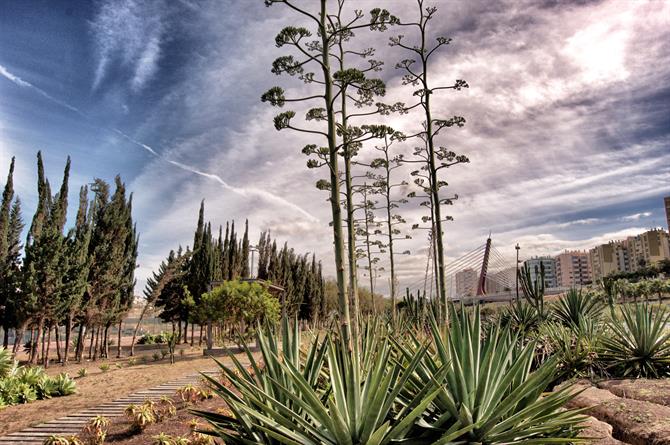 There's a whole lot of regeneration going on up the road too. This urban park within the La Ballena ravine and below the La Feria del Atlántico barrio is very much a work in progress. The artificial turf of the various football pitches is currently in the process of being replaced.
Parque Doramas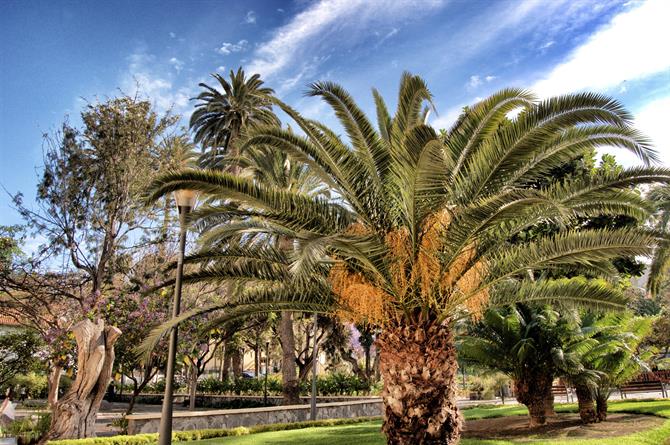 Perhaps Las Palmas de Gran Canaria's loveliest park, Parque Doramas is part of the posh Ciudad Jardín neighbourhood . There's a pond with frogs, koi carp, and a waterfall too. Look out for the free kids shows on Sundays, typically from 12:00pm to 1:00pm.
Parque Romano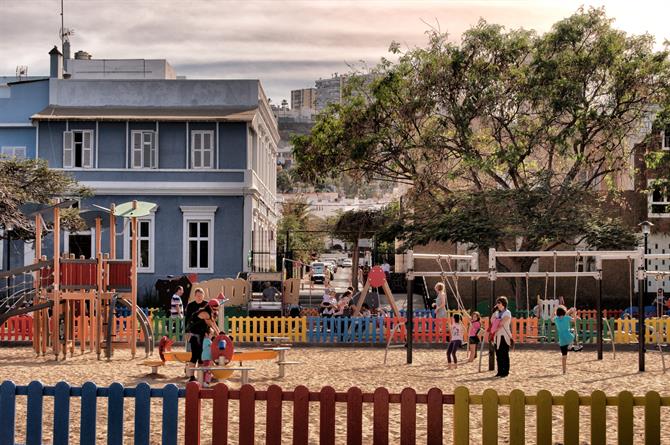 Facing the Avenída Marítima and backing León y Castillo, Parque Romano is easy enough to find. Out front, there's an outdoor gym which attracts athletes. Inside, the playgrounds resembling giant sandpits are more popular with families.
Parque Santa Catalina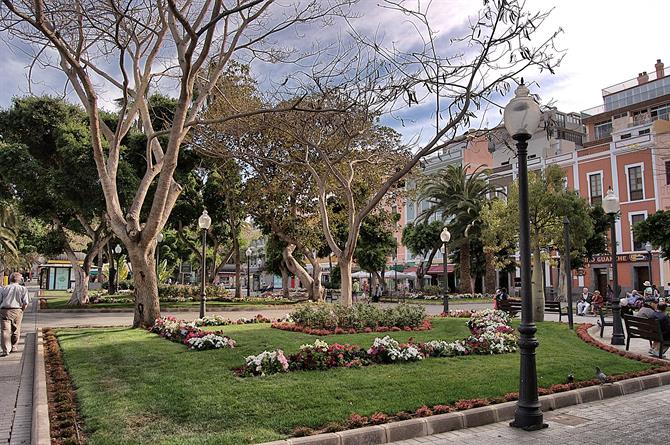 The plaques may well say Parque Santa Catalina, but this park looks more like a square. Not that there aren't flowers and trees. There's also a children's playground where you can let your little ones run around for a bit whilst you rest awhile, watching from a park bench.
Parque del Castillo de la Luz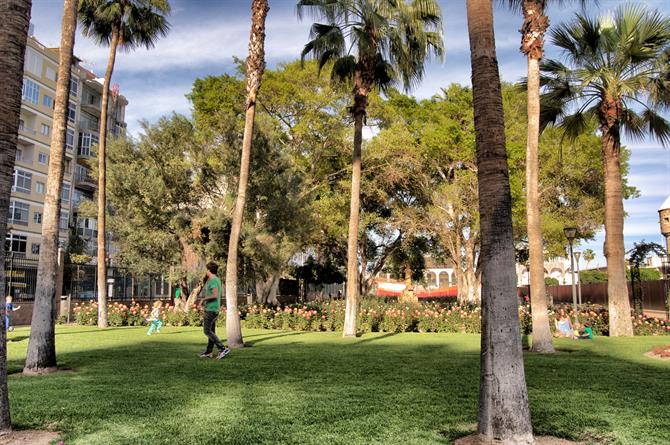 La Isleta's premier park, the Parque del Castillo de la Luz is a great place to unwind in one of the city's most built-up areas. It's also a keep-cool alternative to taking the plunge in the nearby Atlantic, what with all the shade provided by the trademark palm trees. There's a café too if you want to while away some time here.