Málaga is becoming very well known for promoting arts and culture throughout the city. While there has always been a focus on preserving the traditional Andalusian character of Málaga, in the past few years the city has become host to new international projects, including creating a modern artistic district - SOHO, hosting annual international film and theatre festivals, as well as presenting Málaga Fashion Week along Pasarela Larios.
Málaga Fashion Week is not only a preview of the looks you'll see on the streets of Spain next season, it is also one of the most spectacular fashion shows in Europe.
Málaga Fashion Week - Video
Málaga Fashion Week 2014 Highlights
This year's edition of Málaga Fashion Week was held on September 12th and 13th along Málaga's Calle Marqués de Larios, or as everyone calls it, Calle Larios. On Friday, the catwalk belonged to local businesses who showed off their top looks for the upcoming season, while on Saturday, Spanish designers presented their latest collections.
More than 80 models walked the runway stretching along Calle Larios. You can tell that Andalusia likes to beat records, because this year's blue carpet was named the longest runway in Europe, at 350 meters.
Speaking of fashion in Málaga province, it's worth recalling the unique fashion shows that took place along the world's only floating catwalk during Marbella Luxury Weekend 2014.

Friday evening featured ready-to-wear looks straight from Málaga - the city's boutiques literally went out into the street. During the two-hour show, projects were presented by: Montesco, Miguel Ángel Ruiz, Rafael Urquízar, Gemma Mele, Ángel Palazuelos, Javier Alcántara, Jesús Segado, Susana Hidalgo and Jote Martínez, and internationally known Ikram El Louah.
On Saturday, Spanish designers announced the latest trends for men and women, with collections featuring linen looks, beautiful gowns, wedding dresses, and more. Collections were proudly presented by: La Gioconda Novias y Fiesta, Gisela, El Corte Inglés (Emidio Tucci, Tintoretto, Elogy, Amitié Sintesis), McGregor, Sena Design, Annette Dulon Fashion, Spagnolo, L'Etude and the Río de la Plata.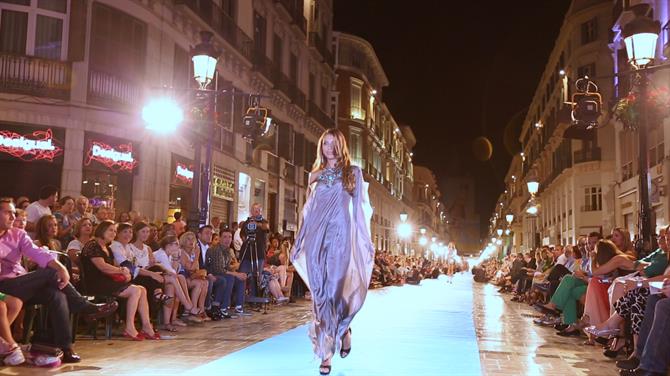 Romantic wedding dresses from La Gioconda, sexy and elegant looks from Gisela, and ethereal caftans from Sena Design captured the audience's attention. For those who prefer modern, youthful looks, the collections of Emidio Tucci, Tintoretto, Elogy, and Amitié effortlessly combined classics with fresh ideas.
The event also highlighted the performance of the models for the first time with an award for the catwalk's top model (Premio a la Mejor Modelo en Pasarela).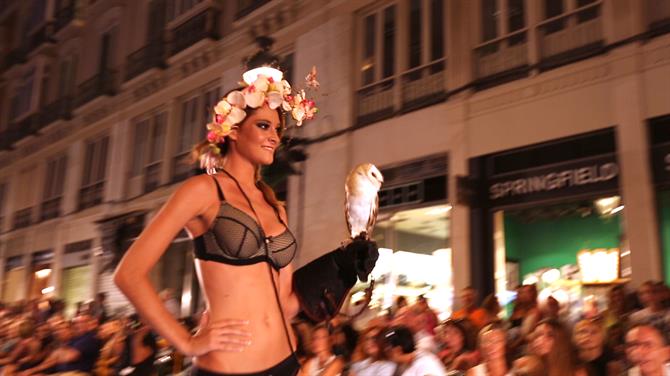 Málaga Fashion Week also honoured the winners of the 2014 multidisciplinary Málaga Crea programme with the opportunity to present their projects in the Al-Hatala collection. Rafael Urquízar joined the prestigious group of fashion and design professionals honoured with a gold pin (Alfiler de Oro), a symbol of recognition for his work and contribution to the development of local and global fashion.
The History of Málaga Fashion Week
Málaga Fashion Week was conceived in order to promote local talent and for the development of fashion design on the Costa del Sol. The event plays an important role in contributing to the cultural growth of the city, as well as attracting more locals, tourists and trend-setters every year. With huge support from public and private institutions, Pasarela Larios involves tons of local stylists, photographers, make-up artists, and businesses from year to year.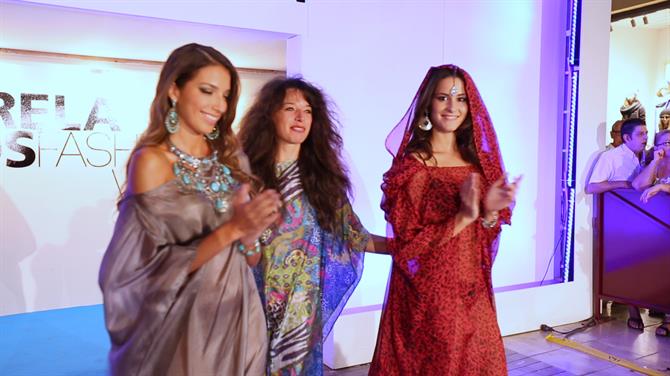 Spanish Fashion on the Rise
The number of internationally recognized Spanish designers is growing; it's hard not to know of Spanish designers Balenciaga, Custo Barcelona, Pedro del Hierro, and Paco Rabanne.
For some time, Spanish brands such as Uterqüe, Massimo Dutti, Zara, Bershka, Blanco, Oysho, Springfield, Sphere, Desigual, Mango have become key shopping locations, refreshing the image of Spanish fashion.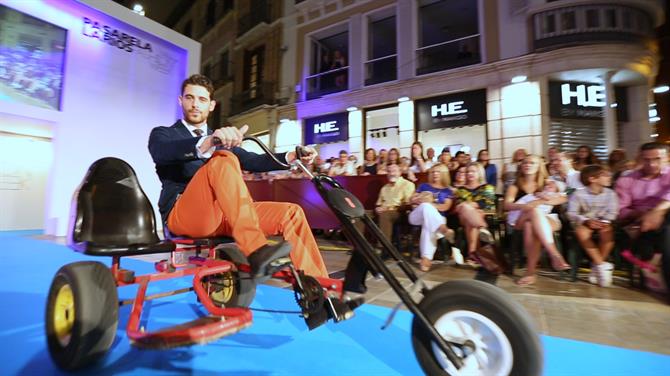 Shopping in Málaga
Below are some Spanish stores which are well-worth checking out in Málaga. Most of these shops have been initiated by young designers, offering interesting ideas and great quality pieces at competitive prices.
Men's Fashion:
Beagle and Fox
El Ganso
Scalpers
Silbon
Spagnolo *
Piel de Toro *
Camper *
Cortefiel *
Adolfo Dominguez *
Pedro del Hierro *
* Women's fashion also available
Women's Fashion and Accessories:
Etxart & Miss
Bimba y Lola
Kling
Su-shi
Rosario Berrocal
Sonia Peña
Hoss Intropia
Trucco
Women'secret
Children's Clothing:
Gocco
Charanga
Tuc Tuc
Mayoral
Spanish brands in Málaga - Map