Airlines now are just so tight with luggage restrictions. 10kg seems to go nowhere if you choose to just travel with hand baggage. Wouldn't it be easier to travel to Málaga and leave all the beach paraphernalia at home, including your swimwear?
If you are a fan of going nude on the beach, or you have always wanted to try it, here is a list of the best nudist beaches to visit on your holiday to Málaga.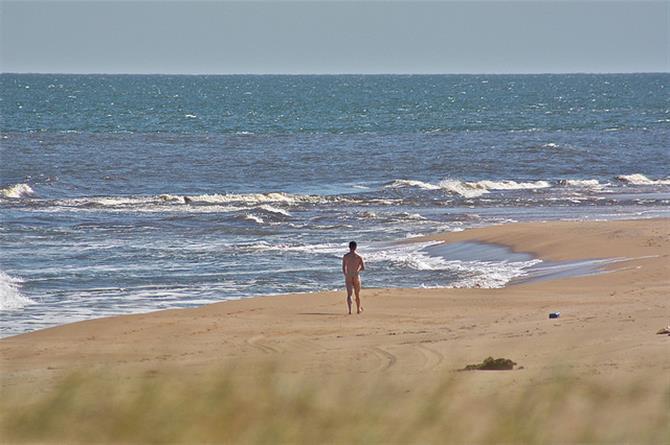 All over tans
Some of the best beaches are designated, naturist or nudist. They tend to be tucked away from the main roads and highways – naturally enough – they are also usually in beautiful settings and not overly crowded.
The Sunshine Coast
The Costa del Sol is one of the most visited coastlines of Spain, with tourists flocking in their droves every year to soak up the sun and play in the surf. But if you really want to get back to nature, then you'll need a list of the best nudist beaches where you can be happy wearing just a smile, so here they are…worth remembering is they tend to fall into three categories too:
1. Designated Nudist Only
2. Mixed Clothed and Non-Clothed
3. Gay-Friendly and Nudist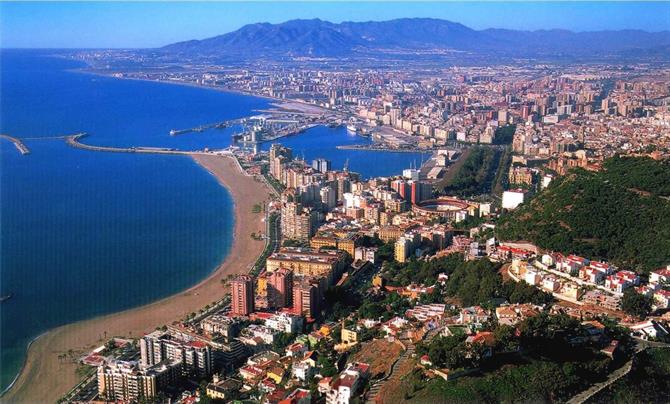 So, where are the most popular nudist beaches located in and around Málaga?
1. If you are staying in Estepona, head towards the designated area of Costa Natura, and look for the signs to Playa Arroyo Vaquera.
The clue is in the name really, Costa Natura, and this is a popular spot. You can rent sunbeds and there are showers and toilets here on this well-serviced beach.
2. Rent a beach villa in Marbella, where the jet set sometimes like to leave the designer labels at home and get back to nature. Caba Pino, also known as Artola beach, or Dunas de Artola is a naturist beach – the closest to Marbella – which is also a Gay-friendly zone. There happens to be great surfing here too, unusual for the Costa del Sol, so there is always lots going on.
3. On to Benalmádena, and Benanatura beach, designated nudist or naturist since 1976. Surrounded by sand dunes and pine groves this is a pretty and tranquil place and is well serviced with toilets and showers. It's also worth taking note of the fact that it's totally run and guarded by the Naturist Association of Spain.
4. Guadalmar or San Julián beach is next up, a three and a half kilometre long stretch of dark sand. Sandy, moderate waves and cleaned regularly. Handy for the airport, maybe top up that all over tan at the last minute.
5. On to Torre del Mar, Almayate is a popular spot to spread out your beach towel. It's quiet and secluded and is worth looking out for. Totally naturist, including the bar-restaurant, so perhaps avoid the hot soup? I'm told that if you pay €3 you can use the car park belonging to the nearby site, which might be handy on a crowded summer's day. Another gay-friendly stretch of sand too.
6. On to Nerja, maybe combine a day out at the caves and an afternoon on the beach. Alberquillas is the designated naturist beach, it also has a protected diving area and the beach is backed by 75m cliffs. Stick around Nerja and try the Río Chillar walk, there's a section where clothing is optional by the river.
7. Slightly straying out of Málaga for this final one, but worth a mention too. Hopping over the border into the Costa Tropical, La Herradura – the pretty horseshoe-shaped bay – you might like to squeeze in a nice day trip from Málaga if you're staying in one of the popular resorts. The beach is Cantarriján, and there are two beaches side by side, one clothed and one nudist. It's a bit pebbly around here, but the area is lovely and worth putting up with a few misplaced stones!! There's also a nice beach bar down at the clothed end, so pop a sarong in your bag. Cantarriján is also a gay-friendly beach.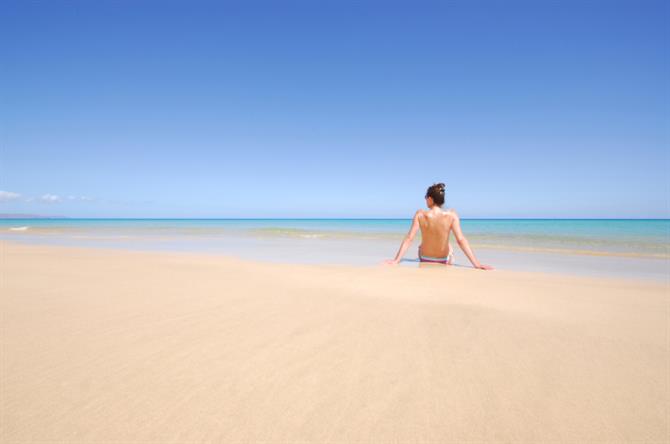 From late spring, the sun gets quite strong all along this spectacular coastline, so remember that even if you plan on going natural, you'll still need a hat and some high factor sun cream! The beaches of the Costa del Sol and Costa Tropical are many, and naturists are well catered for and it's worth seeking these beaches out if that's your bag. The constitution in Spain dictates that you can dress as you wish, there are no laws against nudity here.
Finally, a few handy phrases…
Nudist – El Nudista
Naturism – Naturismo