About El Chorrillo
Playa El Chorrillo is the name given to three coves that are situated next to Calahonda beach.
Collectively, they form an extension about 60m in length. Width is very dependant on tides and sea conditions...on a good day you could get 20m of sandy beach.
The beach is an exceptionally beautiful spot when not too crowded, with a real Robinson Crusoe feel. Tiny stretches of sand, hidden amongst huge boulders and tiny coves.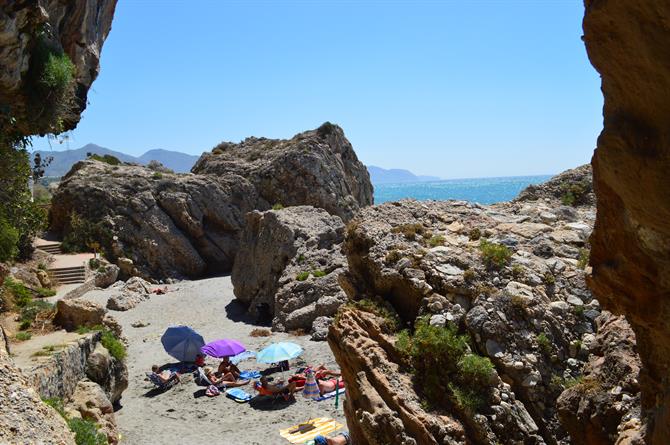 There is also some great snorkelling to be had around here.
The best way to reach Playa El Chorrillo is by foot from Calahonda beach. Or you can access it from the Carabeo direction, by taking one of the small access paths that drop steeply onto the beaches from Calle Hernando de Carabeo. The stairs that run to parallel to the Carabeo hotel are probably the best option.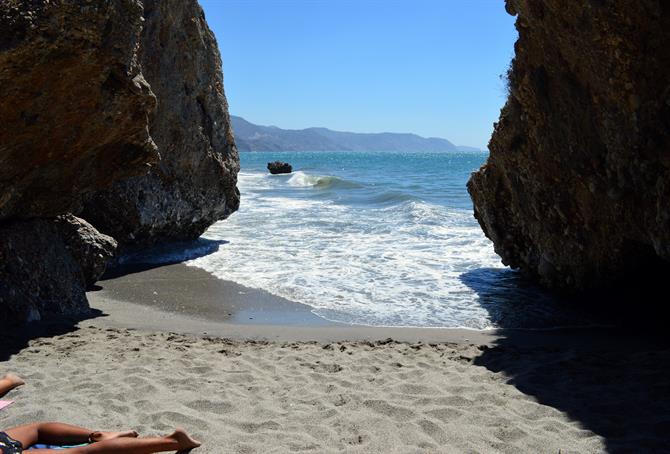 Amenities
Not much. There are no restaurants, showers or sunbed rentals. Food is only a short walk away though.
For additional information on Nerja's beaches, see our definitive Nerja beach guide.
Map of El Chorrillo beach