Nerja, a whitewashed municipality on the eastern side of the Costa del Sol, is renowned for its beautiful beaches and the Balcón de Europa. It also, however, boasts a rather vibrant and varied nightlife, especially in the summertime. The major part of Nerja's nightlife revolves around the Tutti Frutti square and the adjacent street Calle Antonio Millón. Around this plaza, you can find a wide variety of bars and clubs to have the best time on your holiday in Nerja.
To make the most of your night in Nerja, we have composed a guide featuring the best nightlife in Nerja. Whether you decide to turn in early or to put on your dancing shoes and head out for the whole night!


Bars & Pubs in Nerja

Buddha Bar
Address: Calle Gloria 13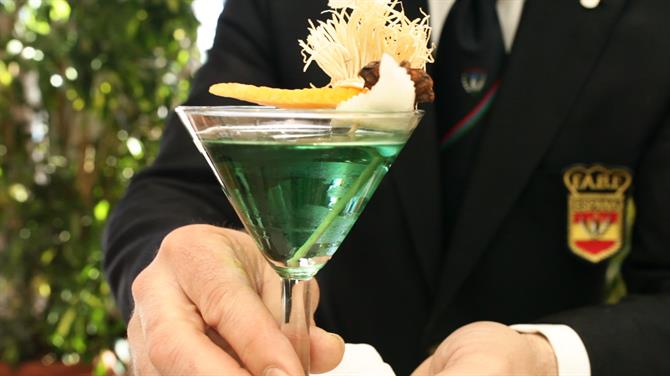 If you love cocktails then Buddha Bar is the place for you! In this chilled-out rooftop bar, you can choose from a wide selection of stylishly presented, quality drinks while enjoying excellent views of Nerja and its natural surroundings. Buddha Bar is a great place to have a delicious mojito and enjoy the warm Mediterranean climate!
Teteria Zaidín
Address: Calle Granada 18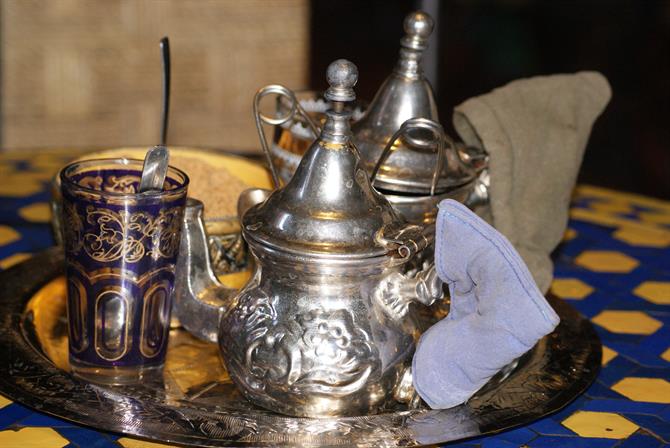 Situated in the historical centre of Nerja, Tetería Zaidín is a great option if you are planning a calm and relaxing evening with your friends, family or partner. Unwind inside the Arabic style building or head out for some fresh air on the Andalusian patio decorated with an abundance of plants. There is certainly no lack of choice at Tetería Zaidín as it has a rich selection of drinks and food including cocktails, teas, coffees, milkshakes, Arab sweets, cakes and crepes.
H2O
Address: Calle Filipinas 11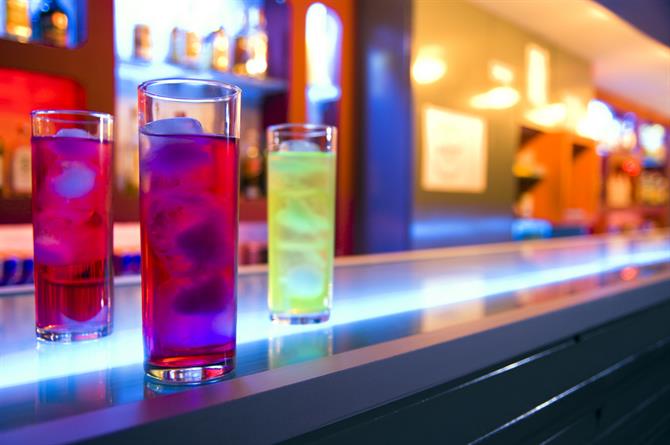 H2O offers some of the best nightlife in Nerja, situated close to Burriana Beach they have a broad selection of cocktails with or without alcohol, champagne, wines, coffees and snacks. It is a perfect place to relax with your family or friends after a day of fun on Burriana Beach or to get the party started for the night ahead.


Live music venues in Nerja

Cochran's
Address: Calle Salón 12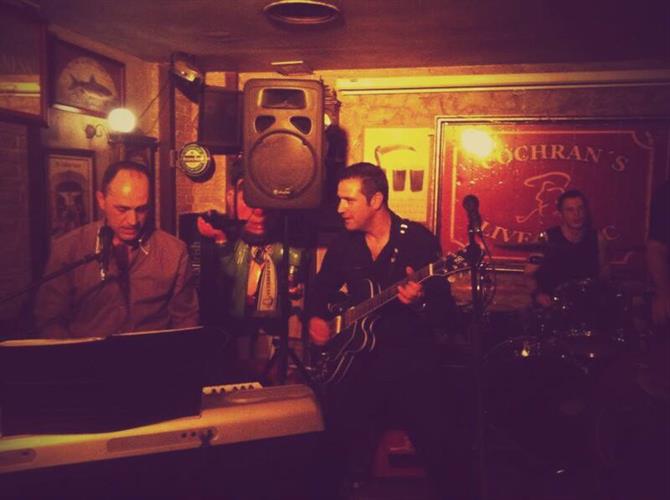 Photo courtesy: Cochran's Irish Pub
Cochran's is an Irish pub close to the Balcón de Europa and Playa del Salón. It is a great place to enjoy the alternative side to nightlife in Nerja, with live music of international pop and rock, artists take to the stage every Friday and Saturday from 10.30 pm onwards. Be sure to get a spot on its beautiful terrace with impressive sea views to enjoy the sunset. Sport's fans also will feel at home at Cochran's as the venue regularly features sports events.
El Burro Blanco
Address: Calle Gloria 3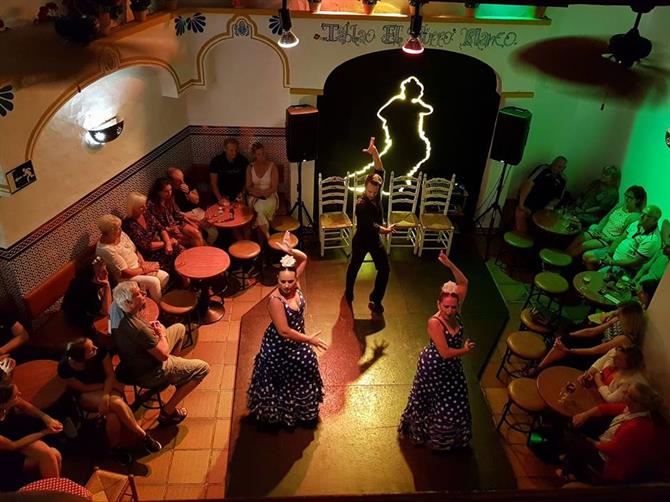 Photo courtesy: El Burro Blanco
For an authentic Spanish experience and away from the livelier nightlife in Nerja, head to the intimate El Burro Blanco 'the White Donkey' where you can enjoy flamenco shows and other musical performances, with singing and traditional Spanish dancing. Great prices and an attentive staff make it all the more worthwhile visiting on your holiday in Nerja.
El Molino
Address: Calle San José 4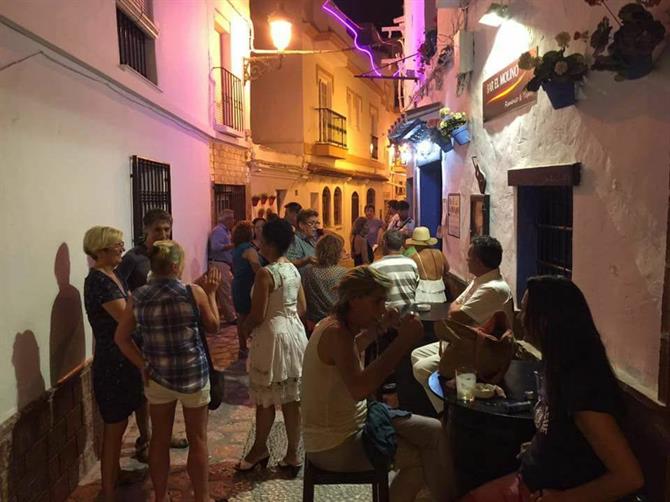 Photo courtesy: El Molino
El Molino is a bar with great prices and friendly staff that also offers flamenco shows. Attending a show in El Molino is like travelling through Andalucia´s musical past. Adding to the experience, the decoration inside makes you feel as if you are in a windmill in the Spanish countryside reaffirming the raw, authenticity of the shows. You can also enjoy a drink on the small terrace overlooking a typical bustling Andalucian street.
Centro Cultural Villa de Nerja
Address: Calle Granada 45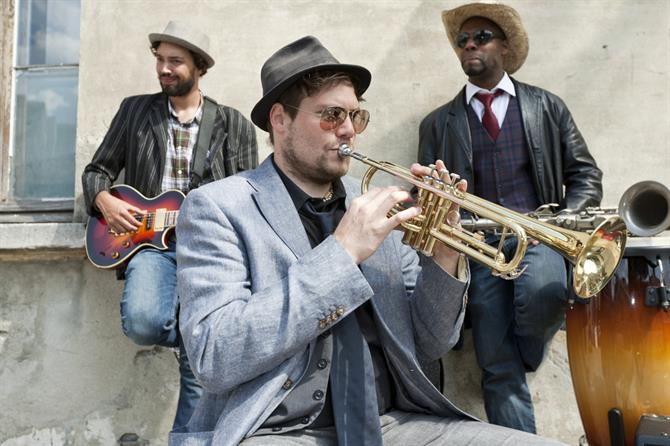 The cultural centre of Nerja was built in the eighties on the grounds of a former educational centre and was officially opened on May 16 of 1998. It has a beautiful concert hall with excellent acoustics, an area for the disabled and 355 seats. A perfect venue if you are a dance, theatre and music enthusiast, The Cultural Centre Hosts well-priced concerts on a regular basis as well as festivals such as Nerjadanza, Nerjazz and Festival Flamenco.


Late bars and clubs in Nerja

Sala People & Sound Club
Address: Calle El Chaparil 18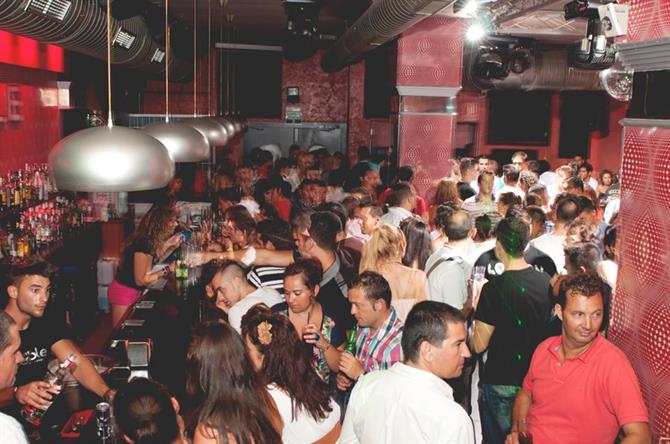 Photo courtesy: Sala People and Sound Club
One minute away from Plaza Tutti Frutti you will find Sala People and Sound Club where you can showcase your dancing skills. The varied music in the club and the special light and laser effects are sure to get you on the dance floor. Splash out and experience the exclusive VIP area, with a private bar and security. This club also offers special discounts for events such as hen parties and weddings. Furthermore, the club has ensured that the premises is accessible for the disabled.
Sala Rockefeller
Address: Calle El Chaparil 7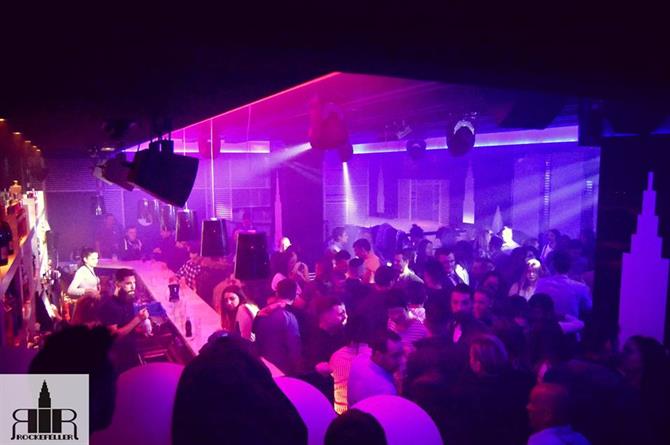 Photo courtesy: Sala Rockefeller
Sala Rockefeller is situated close to Plaza Tutti Frutti. It is a great place to dance the night away and enjoy a variety of music styles such as latin, house and R&B. The club hosts some of the best nightlife in Nerja with themed parties every Tuesday and Thursday (in summer) and you can demonstrate your dancing skills every Saturday when they organise salsa and bachata classes with professional teachers. Jazz lovers should also head to Rockefeller Sala as they regularly organise jazz concerts.
Seven
Address: Plaza Tutti Frutti
Photo courtesy: Bar Seven
Seven is a popular disco pub on Plaza Tutti Frutti. You can relax on the terrace with a shisha or conquer the dance floor enjoying all kinds of music such as disco, house, latin, Spanish music and so on. Seven provides some of the best nightlife in Nerja for stag and hen parties.
Pub Obelix Plaza
Address: Plaza Tutti Frutti, local 4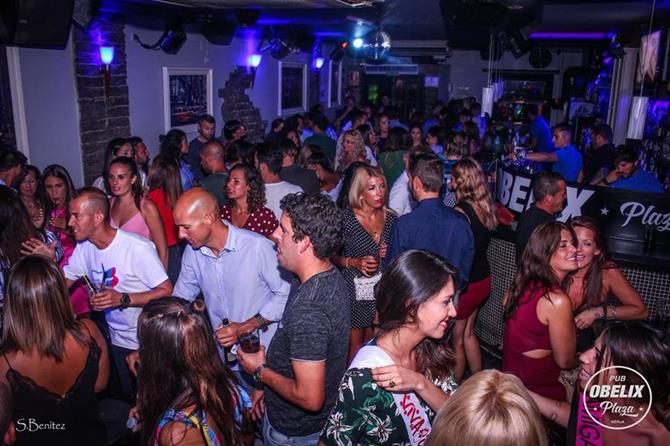 Photo courtesy: S. Benitez, Pub Obelix Plaza
Situated on Plaza Tutti Frutti, Pub Obelix is a place where you can enjoy sitting down with a drink, play darts, or dance if you feel like it. With catchy music, friendly staff, nice cocktails and regular DJs playing, Obelix Plaza has all ingredients to make your night out in Nerja a great one!
Pub Tamareo
Address: Plaza Tutti Frutti
Photo courtesy: Pub Tamareo
Situated on Plaza Tutti Frutti, Pub Tamareo is a vibrant bar where you can have a drink while enjoying Latin, Spanish, salsa and house music. Friendly service and a lively atmosphere are the key ingredients of Pub Tamareo.
Pub La Guarida
Address: Plaza Tutti Frutti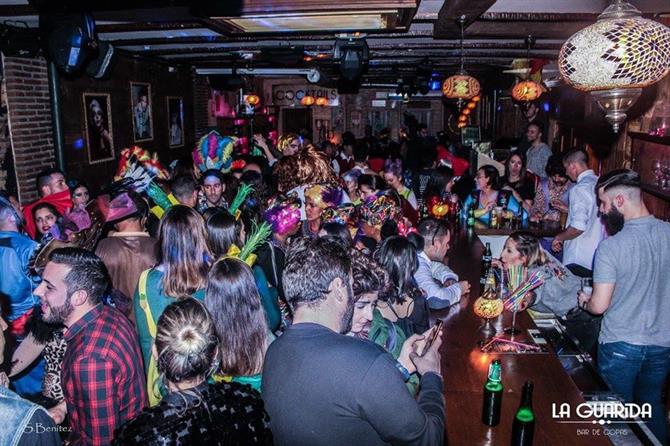 Photo courtesy: S. Benitez, Pub La Guarida
La Guarida is a bar with a great atmosphere where you can enjoy a wide variety of drinks in the heart of the festivities and nightlife in Nerja. They have a terrace where you can relax and immerse yourself in the party vibes of Plaza Tutti Frutti. On Fridays, Pub La Guarida frequently hosts Salsa and Bachata nights where all eyes are on the dancers who contribute to the venues exotic atmosphere.
Fabrik Pub
Address: Calle El Chaparil 5a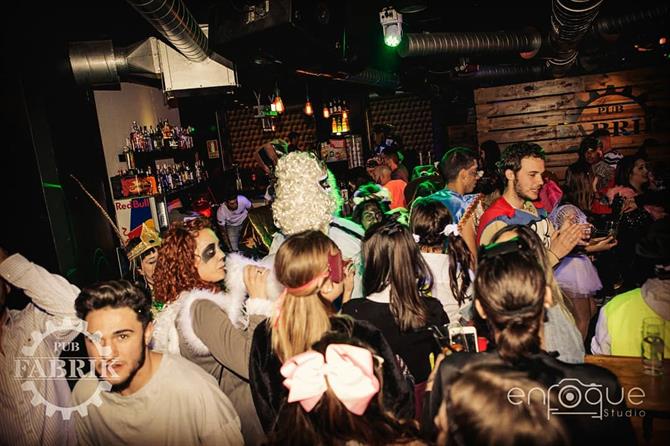 Photo courtesy: Enfoque Studio, Fabrik Pub
Fabrik Pub is a popular pub in the centre of Nerja where you can have a drink and a good time with your friends. Go wild in one of their organised themed parties or during the carnival party. Fabrik Pub also organises special events such as comedy evenings.
Agora VIP Club
Address: Plaza Tutti Frutti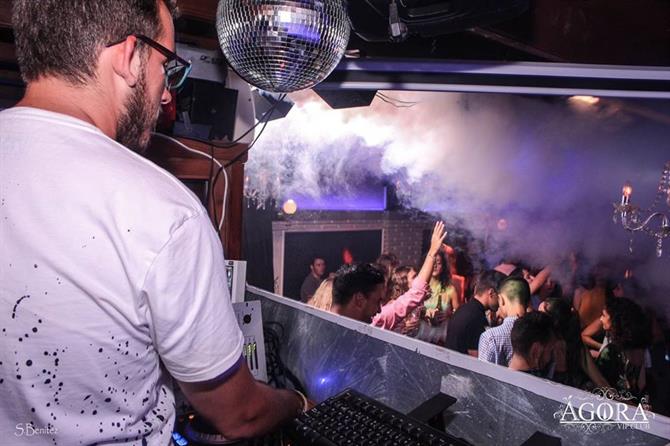 Photo courtesy: S. Benitez, Agora VIP Club
Agora VIP Club is another quality club situated in the heart of Nerja's nightlife where you can spend the night dancing with your friends. Drinks are served by friendly staff and regular in-house DJs frequent the decks.


Festivals in Nerja

Chanquete World Music
Address: Playa El Playazo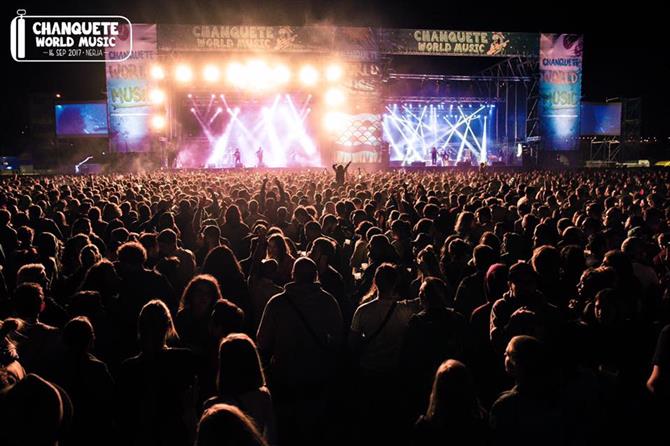 Photo courtesy: Chanquete World Music
Chanquete World Music is Nerja's very own world music festival taking place at Playa El Playazo in mid-September. Immerse yourself in the festival atmosphere and party on the beach, enjoying the view of the Mediterranean and the beautiful natural setting of Nerja. As the festival's name suggests, it is all about world music featuring rap, rock, hip-hop, reggae and fusion. It is easy to get to the festival as there are special bus connections.


Gay-friendly places in Nerja
The gay scene in Nerja is not as well-established compared to other places on the Costa del Sol such as Torremolinos and Marbella. However, Nerja is considered to be a gay-friendly destination where everyone can enjoy the nightlife. Bogey bar (Calle Pintada 22) is a gay bar in Nerja, while Blanco y Negro is known to be a very gay-friendly place (Calle Pintada 35).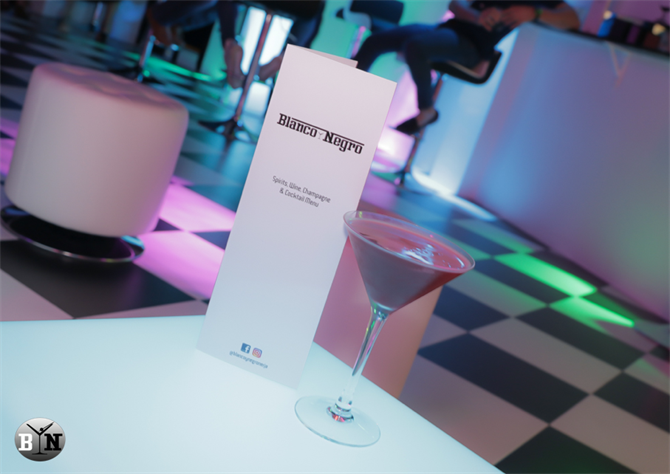 Courtesy photo: Blanco y Negro
There are certainly no lack of places to go out and have a great time during your holiday in Nerja. The nightlife in Nerja is perfect to dance through the night and recover on one of its beautiful beaches in the day. Come to Nerja and join the party!