Nerja's a southern Mediterranean resort on the Costa del Sol which is the easternmost town of the beautiful Axarquía region. Bustling in summer, generally though its vibe is laidback. A mood which suits families travelling with young children as much as it does the fiftysomething tourist. Below you'll find our top five recommendations for the 50+ visitor to Nerja.
1.) A river runs through it - Rio Chillar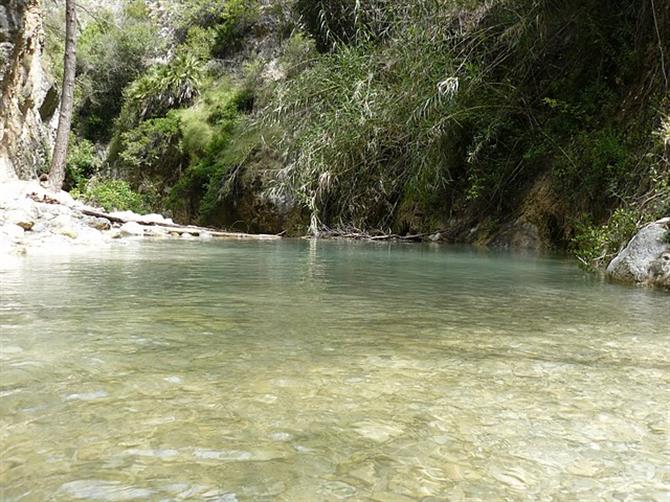 Although rightly famous for its beaches, the surrounding countryside of Andalucia offers some excellent hikes. And you could do worse than follow the 5km-long trek along the Rio Chillar. Commence your stroll near the Municipal Sports Centre or via Playa El Playazo.
In summer months, you can cool off in one of the numerous pools. Bear in mind that local authorities advise not to navigate this riverbed if there have been heavy rains. Ordinarily, although not quite a walk in the park, it's a largely unchallenging excursion.
2.) All the fun of the fair - Nerja Feria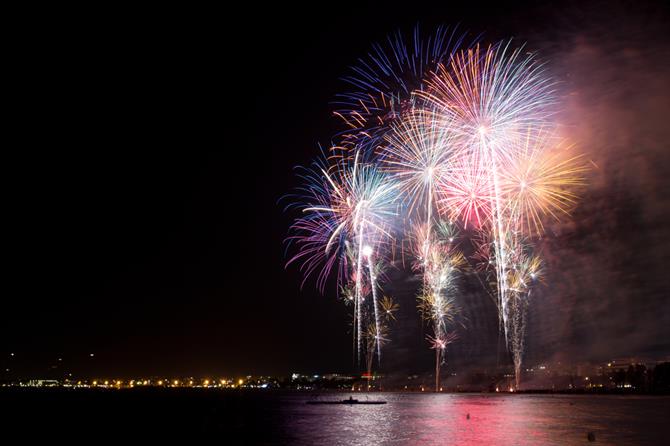 Eat, drink, and be merry at this week-long fiesta held in the middle of October in honour of the Virgen de las Angustias and San Miguel Arcángel.
Although events go on until the early hours of the morning, the crowd includes all ages - from the very young up to the very old. There's a fairground full of the usual rides, but the casitas, marquees, which border the fair offer more traditional experiences such as flamenco performances.
3.) Baywatch - Nerja's beaches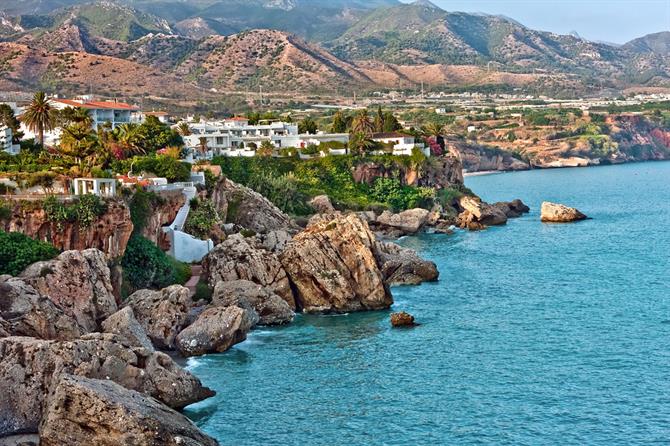 Nerja became a resort because of its spectacular beaches, with Playa Calahonda popular with the middle-aged visitor. Central but more relaxed than other Nerja beaches, this is as much a working playa as tourist destination. Check out the fishing boats for a flavour of the original Mediterranean. Along with the traditional fisherman's cottages built into the rocks.
4.) Going underground - Nerja Caves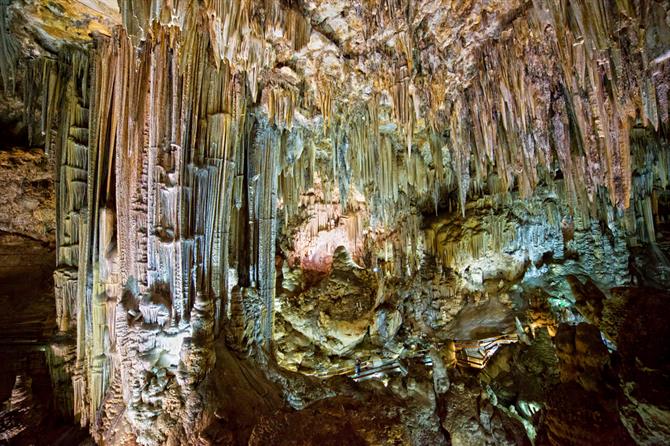 Have your camera on hand to snap the world's largest stalagmite, 32 metres high with a base measuring 13 x 7 metres, at the Cuevas de Nerja. These 5km-long series of caverns pull in the crowds. Indeed, they are one of the country's most popular tourist attractions.
Considered one of the most significant prehistoric archaelogical sites in the western Mediterranean area, marvel at the perfectly-preserved Palaeolithic wall paintings. There's a museum to explore too. And the Nerja Caves also boast excellent acoustics, with musical concerts held in what's truly an unforgettable setting.
5.) Viewfinder - Balcon de Europa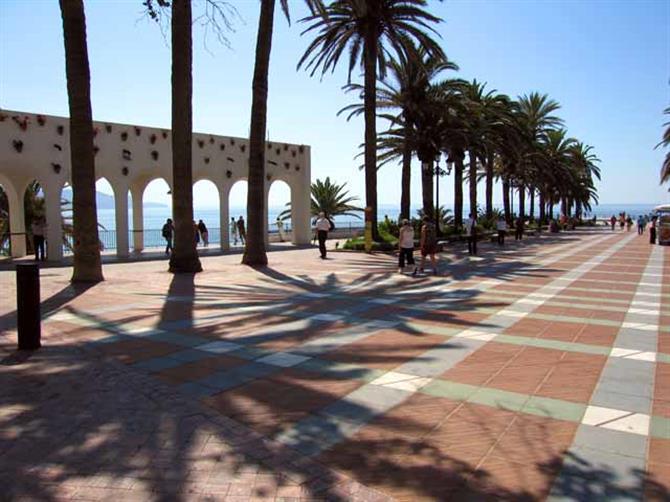 Follow in the footsteps of King Alfono XII who visited Nerja in 1885. Standing on a Mirador which had actually been constructed four centuries earlier, he's rumoured to have declared "this is the balcony of Europe". And so the name Balcón de Europa was born, earning the regent a life-sized statue overlooking the railing.