Pals is
a charming medieval village on a hilltop
, just a few kilometres inland from the
Costa Brava
. It's a great excursion for people on a
beach holiday in Girona
- a relaxing day trip full of beautiful architecture, art galleries, nice little shops and good food. And there's more.
Below we have listed the best attractions in and around Pals, for you to enjoy with the whole family.
1. A lovely stroll and meal in the medieval village of Pals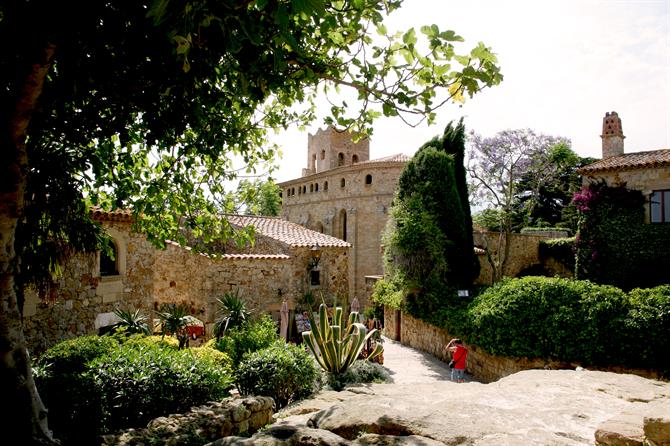 The village of Pals is unmissable if you are on holiday nearby. Along with Peratallada (just 10 km from Pals), it is famous for its wonderfully preserved historic heritage.
A mix of Gothic, Romanesque and Baroque styles, the historic heart of Pals offers visitors stunning surprises and architectural details around every corner, along with cute little shops, art galleries and pleasant terraces to enjoy with the whole family.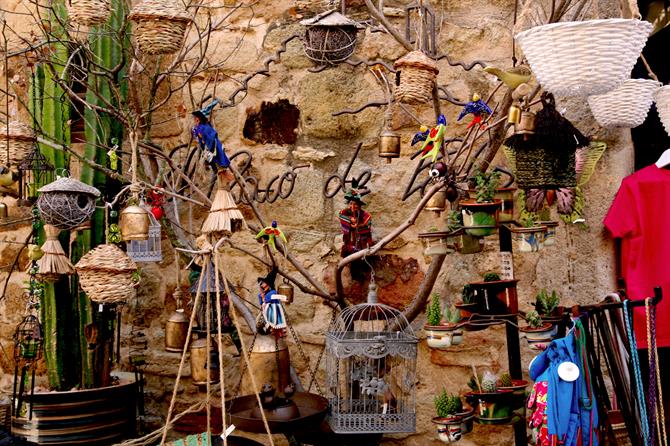 If your children want to play a little after the stroll, we advise you to look for the Torre Mora. This former watchtower from the 15th century now provides a space with picnic tables, benches and a pine grove offering children the perfect play area, in the shade.
If you're hungry or fancy eating out in Pals, don't miss Arròs de Pals a la cassola, Pals' traditional rice dish which you will be able to enjoy in restaurants in the town and during the 'Pals and its rice cuisine' gastronomy campaign.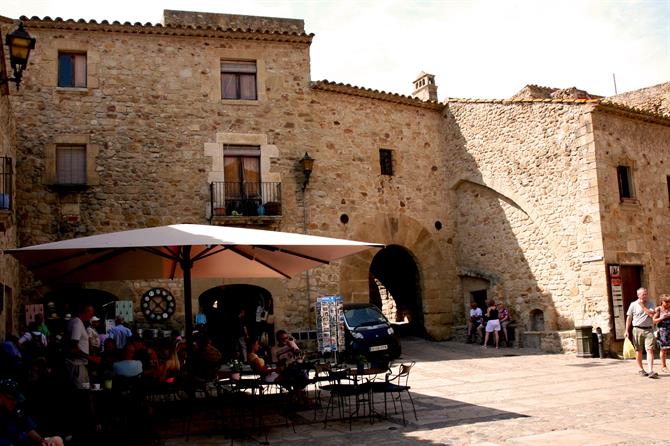 2. A relaxing family day on the beach
Pals may be a tiny village but it has
one of the longest beaches of the Costa Brava
. Platja de Pals, a 3.5 km long stretch of
fine golden sand
, offers families a beach where
all kinds of activities
are possible - from beach volley and snorkeling to boat trips and watersports. It's a relaxing place, part of a
natural park
and with protected dunes and great views over the
Medes islands.
Platja de Pals is also excellent for a nice family walk.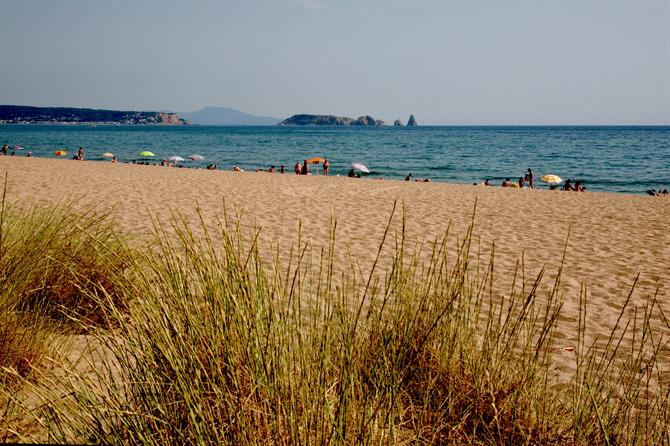 There's a part called
Platja del Grau
which has very clean
shallow water
, perfect for your children to play in. Or you can opt for the
unspoilt
and respected nudist part of
Platja Gran
.
More info in our Platja de Pals beach guide
.
3. A tour along the rice fields
Did you know that rice is grown in Pals? It has been for almost five centuries and you can walk or cycle on trails through the rice fields.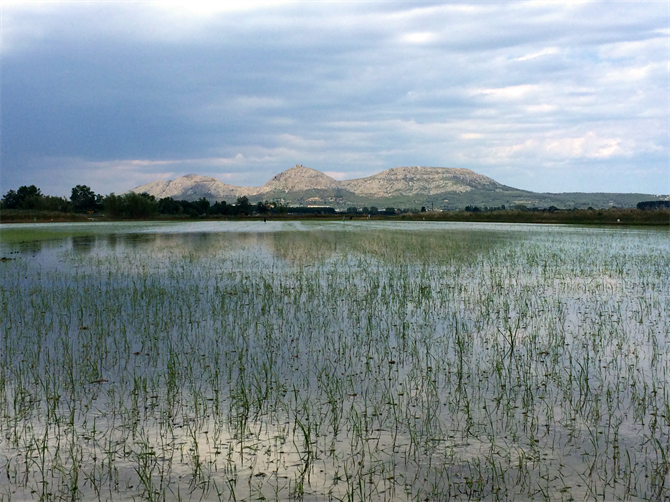 From April to October, you can also go on a rice tour in a tourist train which goes right through the rice fields, something your kids will undoubtedly enjoy. From the little train you will have amazing views over the rice fields, with the Montgrí mountain in the background.
The last stop is a visit to the mill, where you can observe, up close, the machinery room and the demonstrations by the guide (available in English, French and German as well). Then the train takes you back to Pals. A special tour which is fun and educational for the whole family!
Duration of the tour: approximately one hour and a half.
Prices: children 5.00€ and adults 10.00€.
Timetable and more info: http://www.elxiuletdepals.com/en/route-of-pals-rice/ and +34 628 59 79 72.
Note: There are special rice events with unique demonstrations (sowing and harvest of the rice) in April and October. Ask for more information at the Tourist Info.
4. An active visit to the Natural Park of Montgrí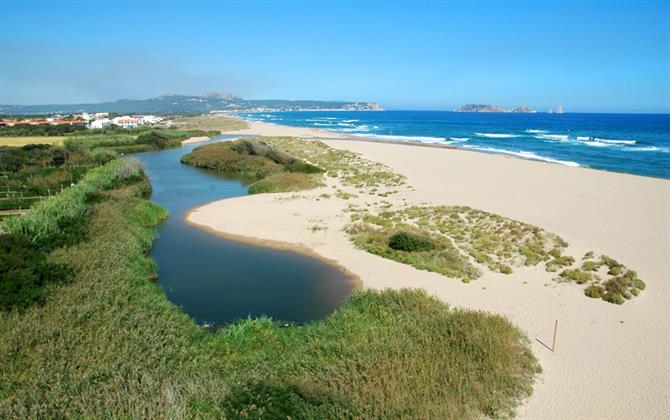 Pals is part of the Natural Park of Montgrí, les Illes Medes i el Baix Ter and so there are many possibilities to go on a family excursion on foot, by bike or even on horseback.
You can see how rice is grown in this area of dunes and wetlands but also
watch beautiful birds
. It is a nice walk or bike ride to the bird observatory. To make the most of the lovely natural surroundings, the beach and the village of Pals, you can book a comfortable
holiday home in Pals
.
5. Fun and adrenaline in Parc Aventura Costa Brava

Would you like to experience a unique outdoor adventure with your children during your holiday? Then you can't miss Parc Aventura Costa Brava.
In this treetop adventure park you can spend an amazing day in a pine forest, with more than 80 adventure activities suspended in the trees: zip wires, leaps into the void, ropes, nets, bridges, tunnels, Tarzan jumps, etc.
Even if your children are very young, they can have a fantastic time as there is a special playground for 1- to 5-year-olds. The park of more than 3 hectares has something for all ages and physical conditions. An exciting test for your abilities or simply an unforgettable experience for the whole family.
This Adventure Park is the perfect place to disconnect and be active, surrounded by the Costa Brava's beautiful nature.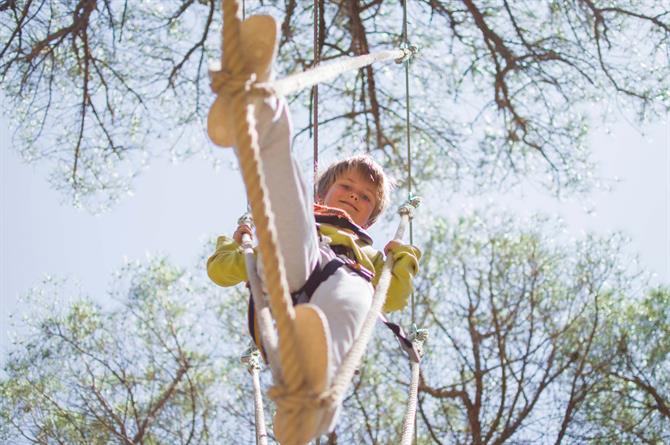 Parc Aventura Costa Brava is only 5 minutes away from Pals. It has a parking area - also for bikes if you wish to cycle there. (Website: http://www.costabravaparcaventura.com)
6. Sun and slides in the waterpark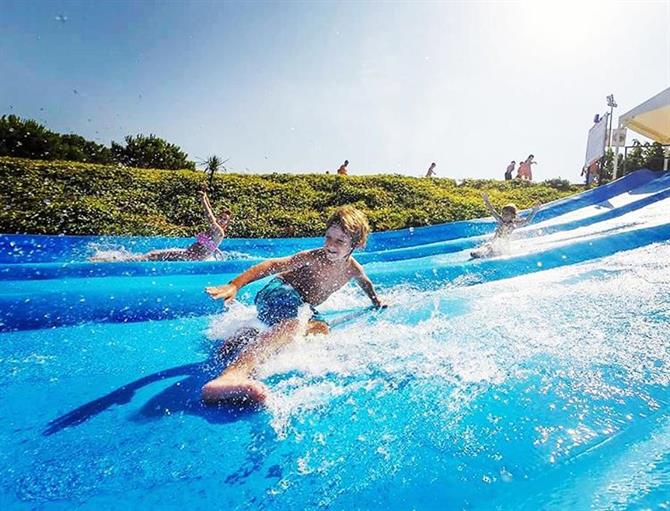 If you're looking for some adventure in the water, then you can go to the Aquadiver Water Park in Platja d'Aro (about 28 km from Pals). Your kids will love it and so will you, as this park has facilities for all ages: a wave pool, a hydrotherapy pool, a kids' pool, play areas for children, a picnic area, etc.
It'll be a carefree day in the sun, as it also has services such as sunbed rental, locker rental, showers, shops, restaurants and first aid.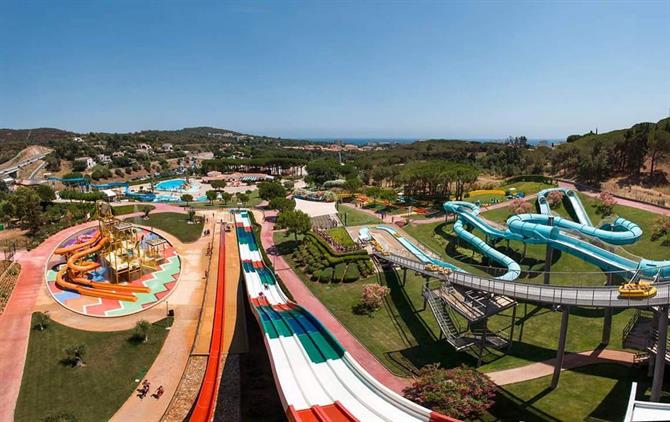 How to get there: There's a bus from Pals straight to the waterpark (phone 972 82 82 83 for the timetable).
Opening times: Only in the summer season, from June 9th to September 11th. It opens at 10am and closes at 7pm in July and August / 6.30pm in June and September.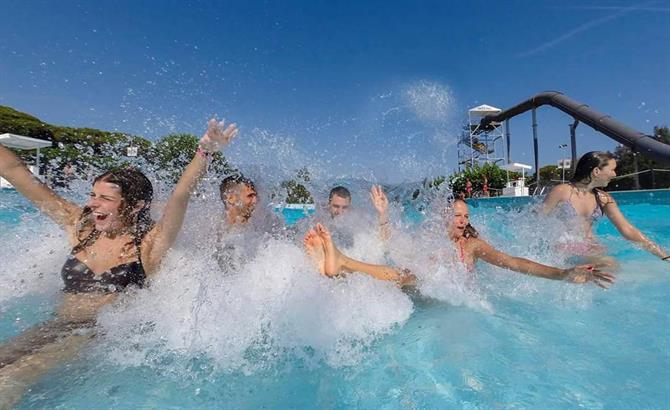 Prices: This park is great for young families, as kids under 0.80 metres get free entrance. Adults and teenagers (over 1.20 metres tall) pay € 33 for the whole day and those taller than 0.80 metres and shorter than 1.20 metres pay € 19 (same price for +65).
Look out for the special-price packages, for example the Family Ticket (2 x +1.20m & 2 x -1.20m), which is € 85 for the whole day. Two-day tickets and seasonal passes are also better priced. More info on the website (http://aquadiver.com/), which starts with a great video of all the attractions.
Two waterparks for the price of one is another special deal they have. If you are fond of waterparks, then it will be great to know that Aquadiver and Waterworld (Lloret de Mar) are owned by the same company and run a promotion where you get free entry to the other waterpark with the purchase of a ticket for one.