Sweet summer
Summer on the Costa Almería. It's the perfect place to be, the salty sea air and constant refreshing breeze cooling down the intense summer heat. And it has been pretty intense this year with temperatures reaching an all time high - even for sunny Spain. Apologies if you're reading this on a another UK wet bank holiday weekend...well, you know where to come for the next one, don't you?!


Relax...
Lying on the beach is a lovely, languid occupation. Most of us could happily do it all day/week/month (delete where applicable).
But sometimes one gets, well, fidgety. A walk along the promenade is best in the evening. A scramble to that castle better on a cooler day. A bike ride or run, well, forget it, it's August. Got a pair of binoculars and camera? Then head for some birdwatching, even during the hazy late summer, in Roquetas de Mar, Almería.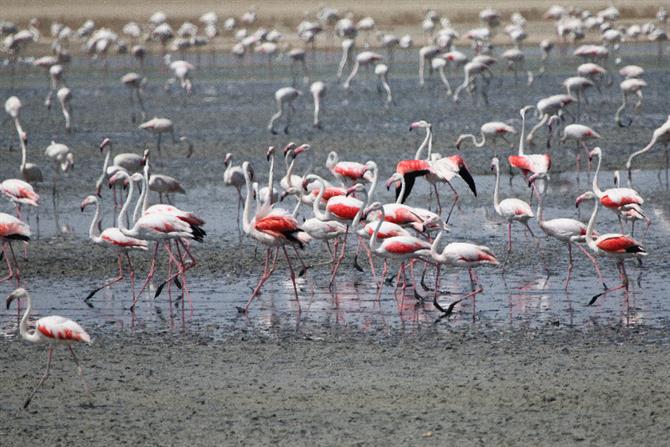 Seasonal occupation
What? Surely spring and autumn are the only months for a bit of ornithology? Well, yes, better for migratory studies, agreed. But even during this incalescent month it's possible to see more than a few species down at the Salinas - or salt flats - of Roquetas de Mar.


In the pink
The biggest draw here is blush-pink - it's the large Flamingo colony, and you can get fairly close to these large groups, who are busier practising their ballet moves of 'arabesque' and 'attitude' with grace and care. But there are more species to spot and photograph, including:
Black Winged Stilt
Avocet
Ringed and Little Ringed Plover
Marsh and Hen Harrier
Mediterranean and Audouin's Gull
Purple Heron
Grey Heron
Purple Gallinule
Great Crested Grebe
Little Grebe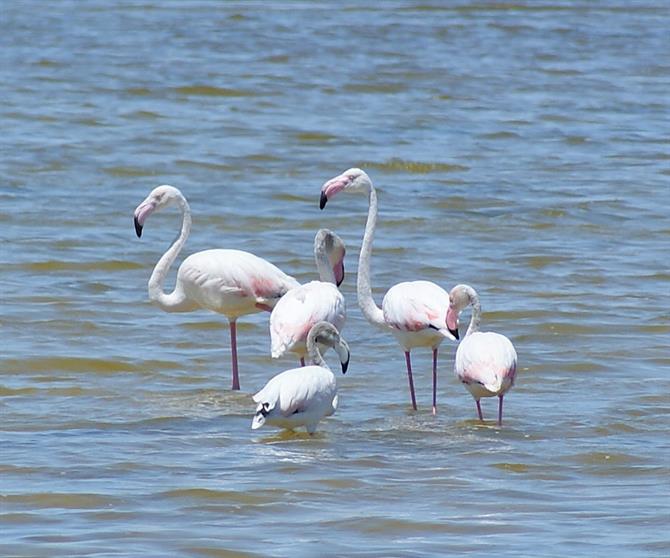 Where to go
Take a trip to the western end of Roquetas de Mar, heading towards the lighthouse and the watchtower. Just before the lighthouse there is a line of sand dunes which are especially good for Larks and Warblers in the shrubbery and grasses. There are lots of pools along the bumpy track on the way - always worth a quick stop and a second glance along the reeds. Further on you'll find the Salinas just inland from the sea, and they stretch for a few kilometres, plenty of time to get lost amongst the feathered residents of Roquetas de Mar.
*Note. If you take the inland road towards Almerimar, the Salinas will be on your left hand side, we noticed plenty of walking paths from there right into the Salinas, in the summer at low water levels this can prove even more rewarding.