Would you like to spend a
holiday on the Costa Brava with your family
? Then the area of Roses could be your ideal destination. This coastal municipality of Catalonia has been recognised by the Catalan Tourism Agency as a "
Destination of Family Tourism in Catalonia
" thanks to the range of family activities and entertainment available plus the high quality of its beaches.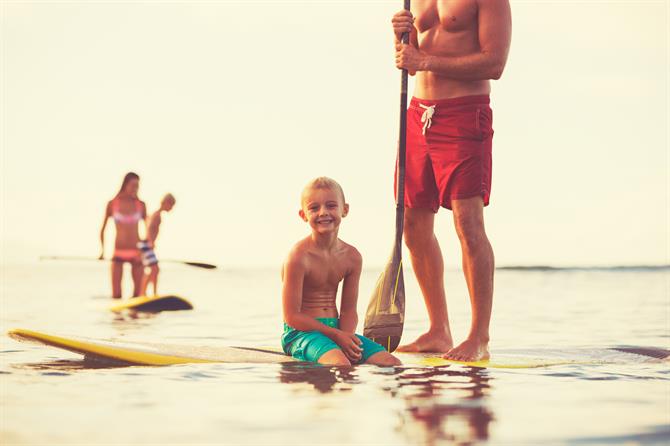 1. Aqua Brava Water Park
Roses is home to the best water park in the province of Girona. It's the ideal place to spend a day having fun and combating the high summer temperatures. Aqua Brava has a total of 19 different attractions across two themed zones - the Adrenaline zone and the Children's zone - where you can have fun, relax and enjoy the sun.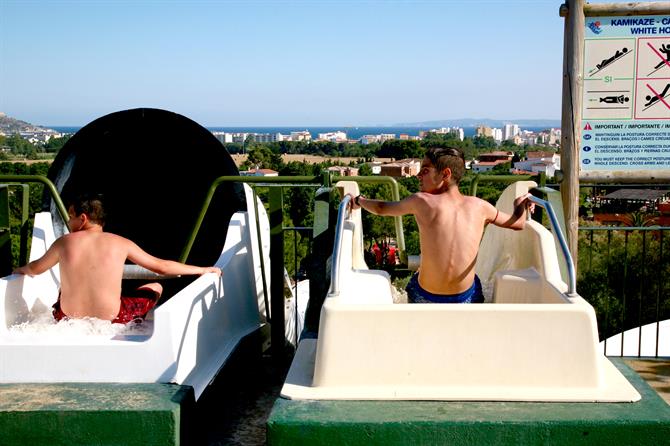 Although the water park is renovated every year and new rides are often added, it always has a great children's play area including mini slides, a pirate ship, water jets and wave pools. There's also a relaxation area where everyone is welcome to come and rest on 10 hectares of grass, sun loungers and palm trees. There's also plenty of restaurants, bars and shops so you can relax and indulge in the shade.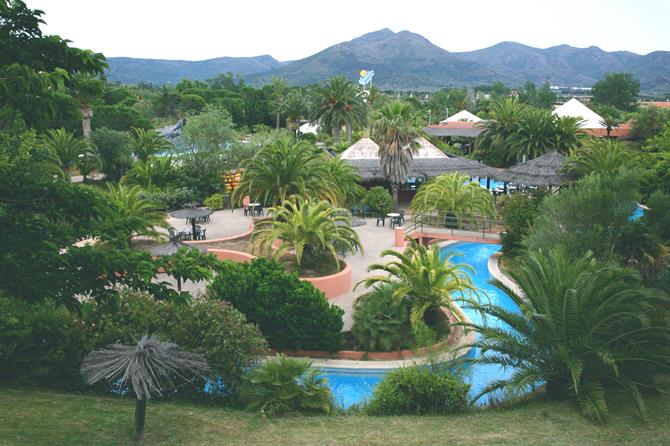 In the Adrenaline zone, you'll find the largest wave pool in Europe with inflatable water slides, river rapids and even a 26-metre climbing wall inside the pool!
Opening Times: June to September from 10:00 - 19:00.
Prices: 120+cm: 30€. -120cm: 19€. Children -80cm: Free.
Location: Carretera de Cadaqués, Km1, Roses, Costa Brava.
For more information and to see all available offers, visit the Aqua Brava website.
2. Go Karting
If you like speed and racing, the Go Karting track in Roses is one of the best places for an afternoon of family fun. It has a 850-metre track for adults and go karts up to 400cc which can easily reach 110km/h.
It also has a special kid's track, for children between five and 10 years old as well as two-seater karts so that parents can ride along. There are screens which display the times and speeds when you finish the race as well as a bar and terrace where you can enjoy a drink and a sit down if you don't fancy racing.
Prices: 10€
Summer Opening Times: July to August from 11:00 - 24:00.
Winter Opening Times: Weekends from 15:00 - 19:00. April, May, June and September from 11:00 - 13:00 and from 15:00 - 21:00.
3. The Roses Express Tourist Train
The Roses Express Tourist Train
goes around the bay of Roses, offering five different excursions and routes which are suitable for both children and adults.
To discover the area of Roses, we recommend climbing the Puig Rom mountain. From the summit of the mountain you can enjoy a breathtaking view of the Alto Ampurdián and all the way across to the Aiguamolls del Empordà Natural Park in the distance.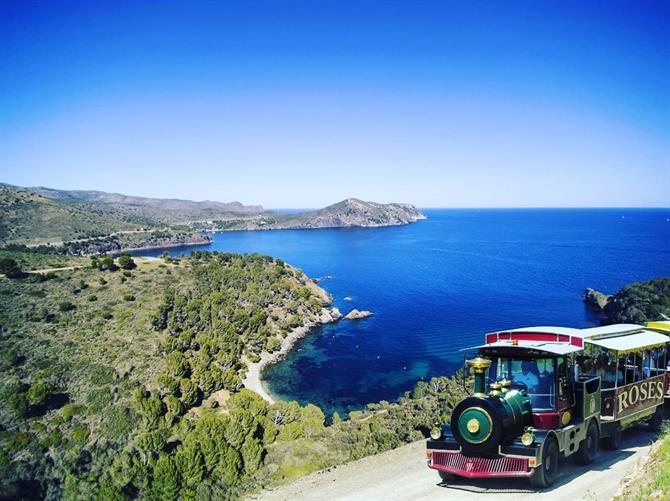 The "Falconera" excursion offers incredible views of the Bay of Roses and the Medas Islands. During the ascent to Puig Alto, we'll cross the highest peninsula in the Cap de Creus Natural Park. The "Jóncols" excursion crosses stretches of beach and mountain, passing some of the best coves and beaches in the area.
Regardless of the particular excursion, all of the trips are very comfortable and relaxing and perfect for connecting with the culture, history and nature of Roses.
4. Sun and Beach on the Costa Brava
Without a doubt, Roses' biggest attractions are its beautiful beaches and natural parks. Its Mediterranean climate promises radiant sunshine and mild temperatures, perfect for exploring nature. To enjoy these natural landscapes and explore everything this area has to offer, there's nothing better than
booking your own holiday home in Roses
.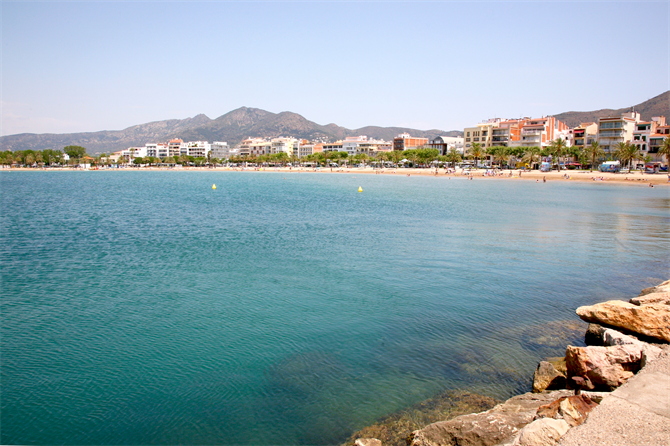 This area has some magnificent beaches with plenty of facilities to make your family day out comfortable and enjoyable. Roses is on the Costa Brava, which also has an exceptional collection of exquisite little coves and sublime beaches.
5. Salata Amusement Park and Minigolf
Not too far from the Playa del Rastell beach is a great little fun park. The Salata Amusement Park and Minigolf is a true paradise of fun for the little ones.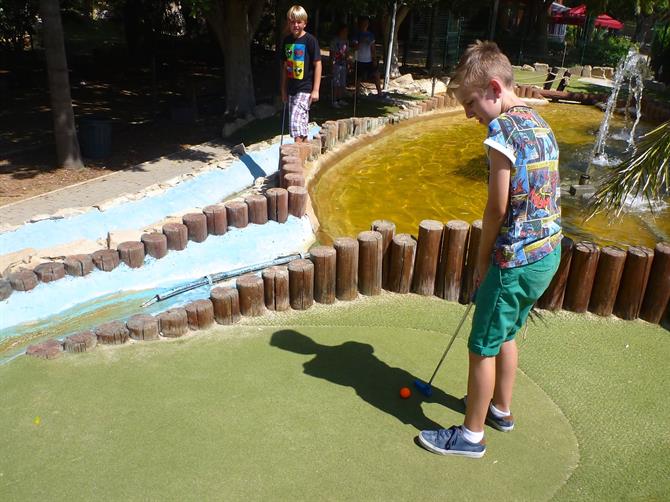 The park has all sorts of outdoor activities including quads, buggies and an 18-hole minigolf course but for those who'd prefer to relax, there's also a cool shaded terrace area.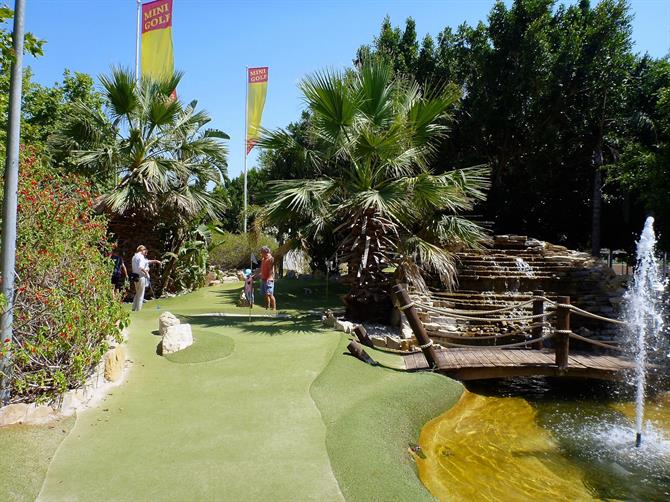 6. Bike Hire with Burricleta Alt Empordà
The area around Roses is so spectacular, the natural landscapes are are breathtaking and a great idea for a family activity is to rent a bike and explore these areas with the kids. Burricleta Alt Empordà offers bike rental and guided bike tours along both natural and cultural cycling routes through the Alto Ampuridán area and the Cap de Creus and Aiguamolls de l'Empordà natural parks.
The cycling routes are all located away from the main roads, making them safer for young children. It also gives you a chance to disconnect from the busy tourist areas and immerse yourself in nature. If you choose the guided tour option rather than the independent bike hire, the guides will also give history and information about the areas you pass through.
Electrical bikes are also available which means you can do longer routes, travelling further and quicker and for the routes without guides, Burricleta Alt Empordà will provide GPS systems so you don't get lost. There's plenty of wonderful coves and amazing viewpoints to stop off at and enjoy along the way. The only requirement is knowing how to ride a bike!
7. Crazy Roller
A great one for the kids and a fun way to travel and enjoy the promenade is to rent your child their own mode of transport with Crazy Roller on Santa Margarita beach.
This company rents out bicycles, roller skates, scooters, electric bikes and cars with parental control and more. This can be a simple but effective way to keep young children entertained for the day.
8. Boat Trips and Diving with the Roses Submarine
From the port of Roses and the beach of Santa Margarita, you can take a boat trip around to the Natural Parks of the Medas Islands and the Cap de Creus. These nature reserves are full of small coves and incredible beaches with turquoise waters and white sands which are perfect for sunbathing and a relaxing swim.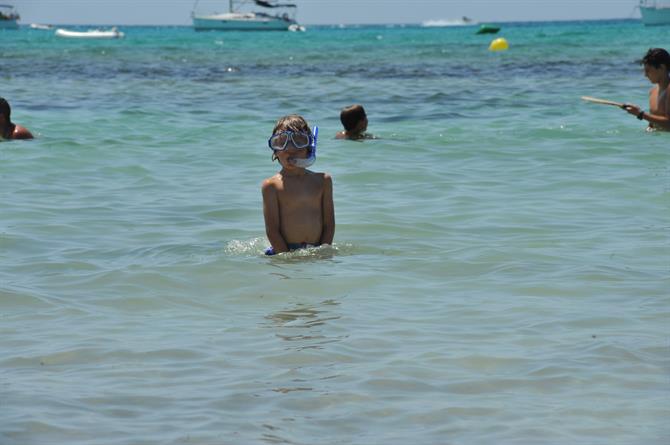 The available routes depend on the company you choose for your boat trip, but one of the most highly recommended destinations is the Cala Rostella cove where you can snorkel in its crystal clear waters. Kayak rentals are also available and a great way to explore the hidden coves along the coast which are only accessible by sea. To enjoy this coastal paradise,
book your holiday home on the Costa Brava
and discover everything this part of the Mediterranean has to offer.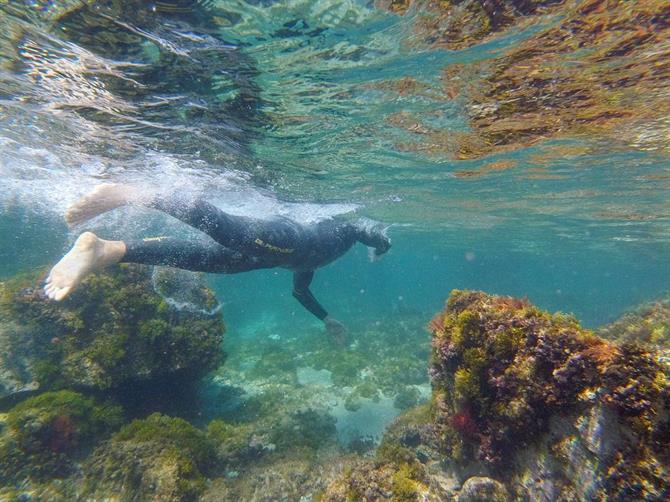 As you can see, Roses offers a huge range of activities for a fun filled family holiday on the Costa Brava. A great idea to keep the children entertained and well rested is to alternate days exploring or filled with activities with days at the beach. That way, everyone in the family gets to do something they enjoy.