San Bartolomé de Tirajana houses nearly a quarter of the 80+ beaches on Gran Canaria. With 20 playas, it's got more Atlantic shoreline than any other municipality on the island. Here's an introduction to one of its lesser-known oceanfronts, Playa de Las Burras.
Las Burras, the basics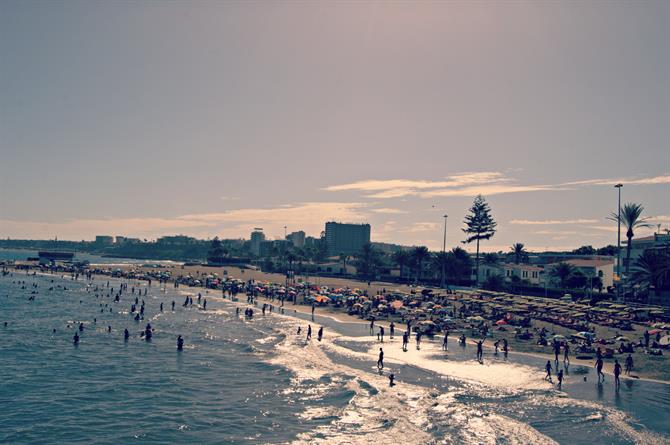 At just 300 metres long, Playa de Las Burras is a ninth of the length of near neighbour Playa del Inglés. Both are classified as urban tourist beaches. However, there's less development here than there, with this being more an area for natives than the visiting 18-30 crowd.
I've been to Las Burras on a number of occasions. The last time I went, however, I walked along the promenade from El Inglés. And, after a short siesta, I continued my stroll to San Agustín from where I caught a bus home to Las Palmas de Gran Canaria.
Las Burras, a history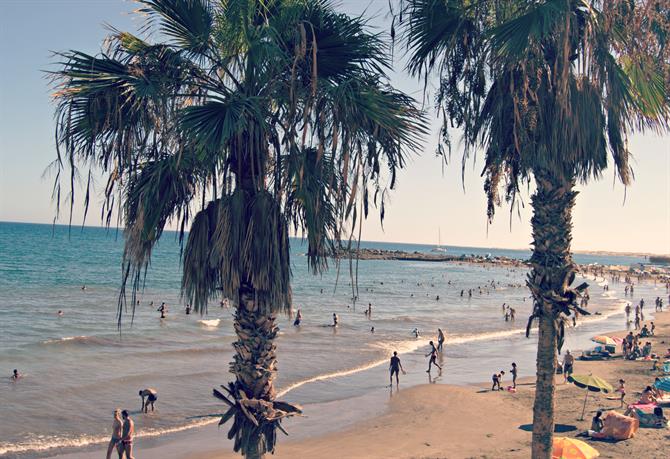 Prior to the tourist invasion of the 1960s onwards, Playa de Las Burras was like any other beach on the island. Gran Canaria playas were working beaches. Instead of paddle boats to rent out, fishing boats delivered the catch of the day.
The catch of the day on 6th April 1943 was certainly an exceptional one. As El Perico and Carmita fishing boats brought in the 45-strong crew of a German submarine sunk by Allied air attacks. The U167 had previously capsized US and Belgian merchant ships off the coast off Gibraltar.
It took two planes to sink the U167. The sole casualty, officer Günter Zahnow, was driven to the hospital in Las Palmas de Gran Canaria by Manuel Ojeda, the only person who owned a car locally. Quite a few years later, Ojeda would become San Bartolomé de Tirajana's first official taxi driver.
Las Burras, the family beach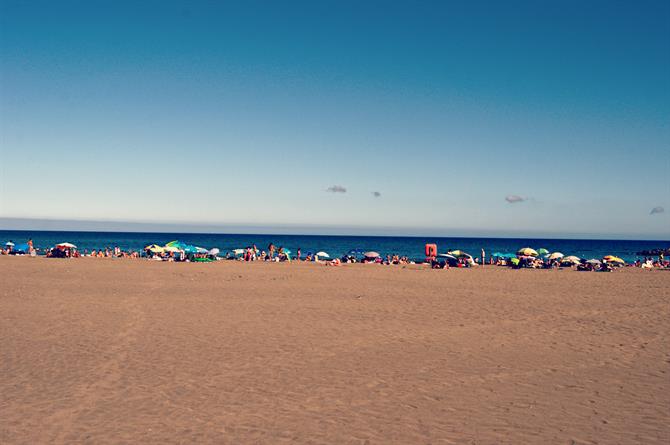 Look around, plenty of space for a towel, right? Look closer and you'll be able to make out fathers, sisters, brothers, and sisters, for Playa de las Burras is a family magnet. Maybe aunts, uncles, nephews, nieces, and grandparents, if the family in question is Canarian; as they like to hit the beach en masse.
Las Burras, the windy beach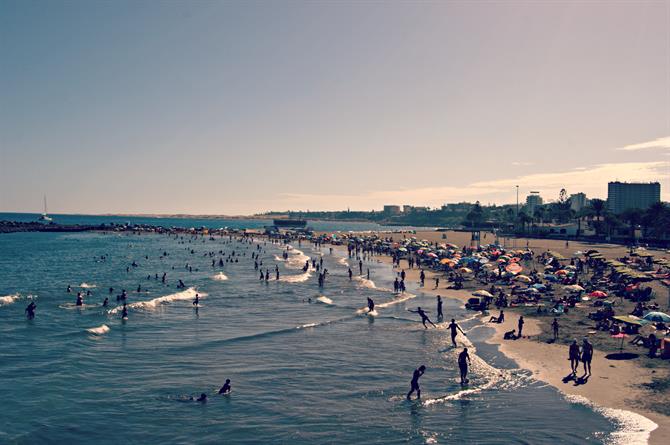 Although it doesn't host windsurfing conditions like Pozo Izquierdo up the road, Playa de Las Burras does get quite windy at times. Watch out for the current too, which can catch you unawares. Generally, though, it's a rare day where you'll find the red flag flying at Las Burras. And if it is, well there's bound to be a safer beach just around the corner.