Have you got a head for heights? If so, check out Spain's mountainous areas. They're a great place to hike and climb for panoramic views.
Monte Larrun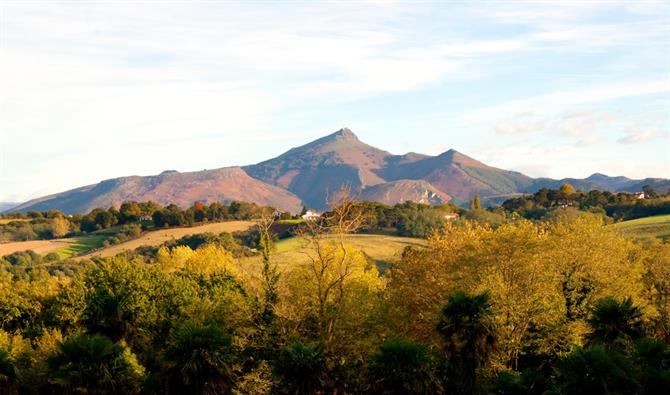 Known as La Rhune in France, you'll find this 905m-high mountain on the French/Spanish border. Indeed, French troops used it to fall back upon when being attacked by Wellington's forces during the 19th-century Peninsular War. To little avail, as the Iron Duke swept past them on his triumphant march towards Paris.
Over on the other side of the Western Pyrenees, Larrun has long held a place in Basque hearts. It was mythically the home of the nine-tailed serpent, Lehen Sugea, which flattened forests. A return trip to the peak of the mountain will take around three and a half hours.
Monte Naranco
Cyclists know they're approaching the finishing line when they glance upwards and see the Iglesia de Santa María del Naranco before them. For this church, constructed on the slopes of Oviedo's Naranco mountain, marks the end of both the Subida al Naranco and Vuelta a España races. 634 metres high, this Asturian green and pleasant landscape is perfectly suited for alfresco dining.
Conveniently, there's a picnic area with children's playground too. The Sacred Heart of Jesus statue looks down upon Oviedo below. In much the same way as Rio de Janeiro's Christ the Redeemer.
Monte Teide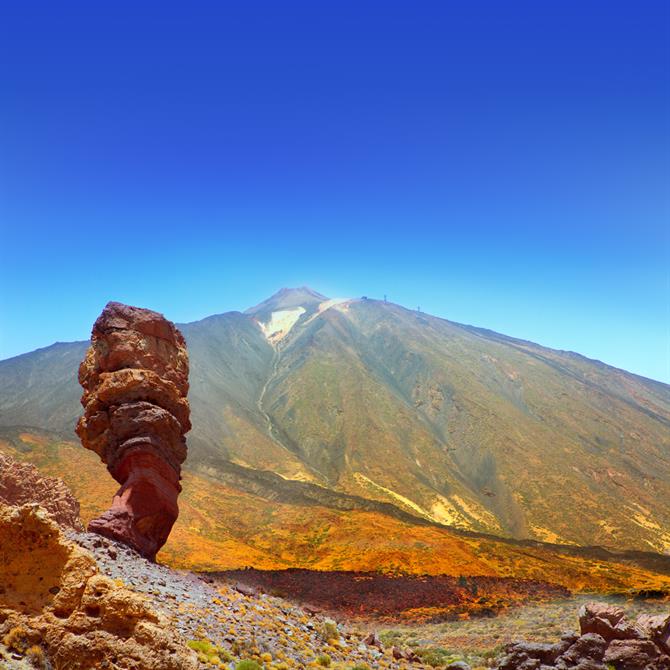 It may come as some surprise to discover that the massive landform that is the Iberian Peninsula isn't home to Spain's tallest mountain. No, that record goes to the Canary Islands. To Tenerife, to be precise.
Here, you'll find the 3,718m-tall Teide. Cheat by riding the cable car almost all the way up. You'll need a permit, however, to ascend the final 200 metres and reach its sometimes-snowy peak.
Monte Camba

Located in Asturias's Picos de Europa national park, Sotres is a delightful village. It's also a great starting point to reach Camba mountain. And if you're feeling particularly adventurous, you might want to follow the tricky Indian Trail to Tielve.
Monte Perdido

Another mountain in the Pyrenees, it's called Mont Perdu in French which translates as Lost Mountain. However, its 3,335m-high summit lies on Spanish soil. To the north of Aragon's Huesca province, within the Parque Nacional de Ordesa y Monte Perdido.
The third highest mountain of the Pyrenees range, French botanist/geologist Louis Ramond de Carbonnières described Monte Perdido as "the most beautiful limestone peak in Europe". It's certainly not camera shy. And you won't have any trouble getting this model to stay still.