Souvenirs for family and friends are all well and good, but it's even more self satisfying to shop for nice things for YOU. And when it's goods abroad, the chances are you'll enjoy it even more, and with the added benefit that no-one at home will be wearing that dress. There's a very favourable exchange rate right now, GBP to Euro 1:30 at the date of this article.So splash a few holiday Euros around, and do some seasonal holiday shopping, at the January sales in Spain.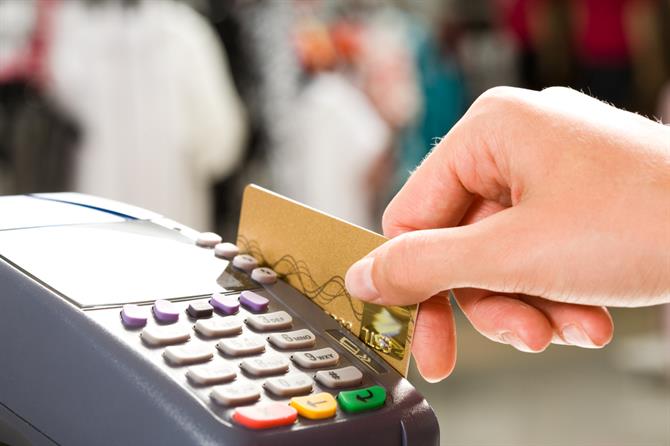 Less crowds
The sales are in full swing right now across Spain. Spanish shopping malls tend to be less crowded than our British and Irish counterparts, in fact Christmas shopping was a dream here in Andalucia, with easy access and few buyers. A much more comfortable experience all round. Don't forget that times are different too. Use your credit card but remember your passport as you'll be asked for that too, cash of course is always welcome. Shopping centres will stay open all day long, but regular shops will be open from 10am until 2pm - then it's a long lunch and siesta until 5 or 6pm until 8 or 9pm in the evening. So, don't make a trip out at 1pm and expect anything more than lunch! However, you're in Spain, so that's always a good idea too...

When do they end?
Sales in Spain last much longer than they do at home. Each region will vary slightly. For example, if you're chasing some winter sun and are here on holiday in Andalucia (good choice!) then the sales started on the 7th of this month and will continue until March 7th. You'll find that prices will be reduced hugely, from 30% up to 70% is quite normal, and the reductions may increase as the sale period goes on, but of course the availability of stock also diminishes too - so if you see something you want in a size that fits then grab it while you can! The queues to pay are long, but they move quickly enough, if there's more than one of you, take turns to wait in line.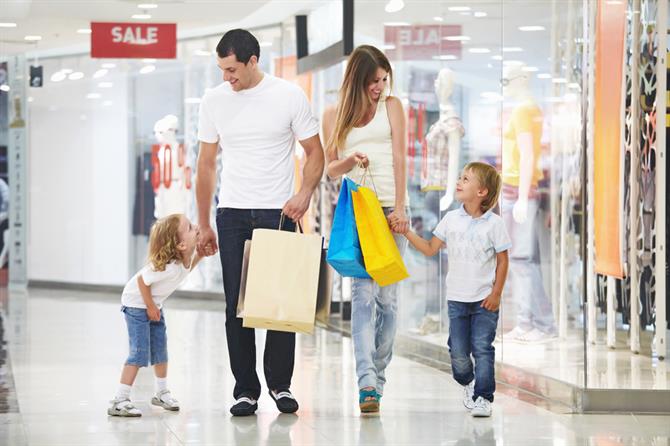 Shopping malls
There's a host of shopping centres or malls in Spain these days. Usually located on the outskirts of towns and cities, you'll almost certainly need a car to get to one, but you can easily spend a day shopping, eating even taking a trip to the cinema once you're shopped out.
There's usually a supermarket within the shopping centre too - and that will also have a clothes section, some good bargains are around at the moment inside Eroski, Carrefour, and Al Campo, as well as Hipercor located within El Corte Ingles. Electrical and electronic items are al reduced too, but do ensure they're compatible with use where you live, and that you are allowed to export them before you splash any hard earned cash.

High streets
Staying somewhere more provincial? Then try a stroll up the local high street. Depending on size, some well known shops will be there, albeit in smaller spaces. But shopping locally means little boutiques too, specialist shoe shops, where'll you'll pick up a bargain, something totally different, and you'll be lining the pocket of the independent owner rather than the high street giant.
And then there's the weather! Let's be honest - the main reason we use shopping centres so much at home is the rain. Soggy paper bags and parking in puddles isn't pleasant. But you're almost guaranteed daily sunshine in Spain, shop in comfort with the sun on your back as you negotiate the next bargain to be had.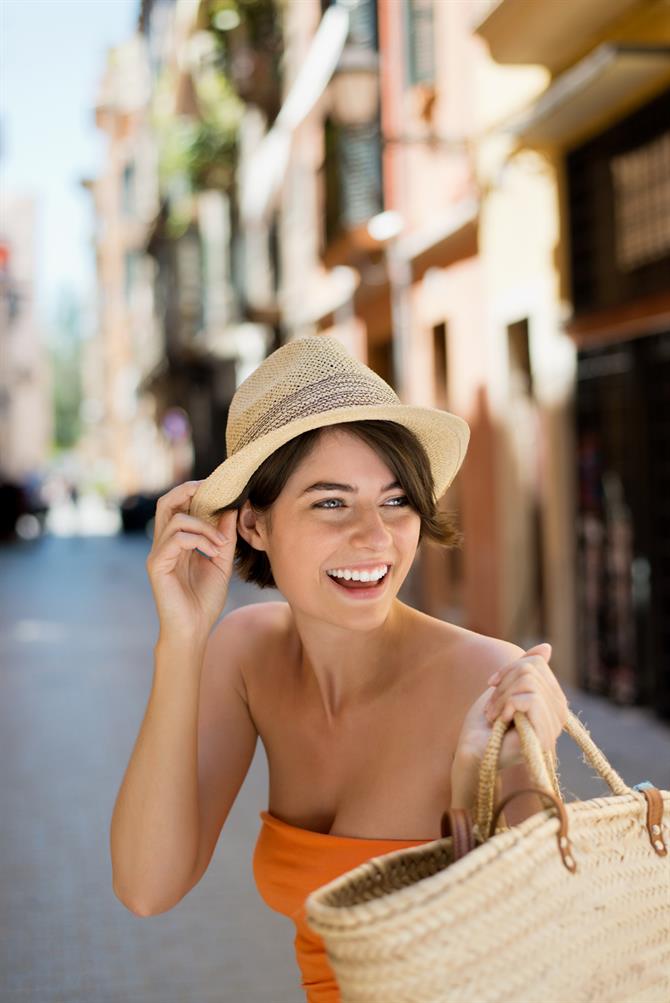 City Centre
A weekend in the capital Madrid, or a few days in Granada, then Gran via or Puerta Real it is - it's all shopping heaven. The big name shops are all to be found in Spanish cities. The most popular department store name on every high street is of course El Corte Ingles, the Spanish department store that sells just about everything. They kick-started the sales this year with a cool 30% off - even before Reyes/Three Kings. At the time of writing, they have a 3 day 60% off fashion sale. Some city centre shop names you'll recognise, teens in the family will be very happy with H&M, Primark, Zara, Mango, Stradivarius...I had trouble extracting my daughter last weekend - but have to say she got an awful lot for a very reasonable amount of cash. For shoes, wear out your soles and check out the bargains at Deichmann, Ecco, Camper.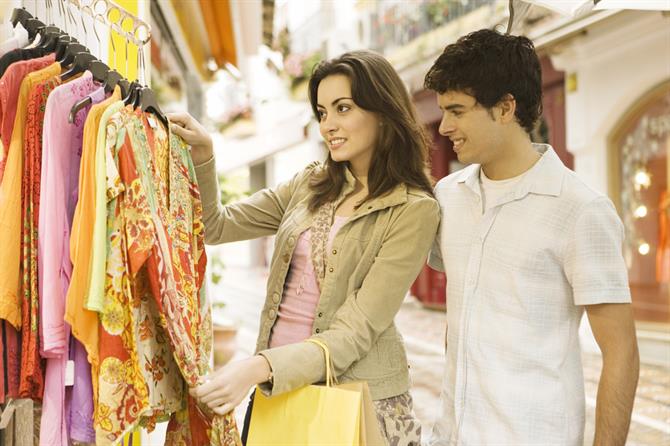 Online
Wifi in your Spanish holiday home? Then make the most of it and do some online shopping. But do ensure that you're here long enough for the goods to be delivered! At the very least, do your research online before you head out into the scrum of the sales. Check exactly where the shops and centres are, their opening times, and even compare prices. Be savvy, be smart, save money, and most of all have a sensational time at the Spanish sales!