In June 2015 UNESCO announced it had added 20 new sites to its network of Biosphere Reserves. One of those new sites is located on the Canary Island of Tenerife.
Anyone who has visited the Anaga area, covering the north east corner of Tenerife, won't be surprised that this stunningly beautiful part of the island has been awarded
UNESCO Biosphere Reserve
status. What is surprising is that until June 2015, Tenerife was the only Canary Island not to have a Biosphere Reserve. Gran Canaria, Lanzarote, Fuerteventura, La Gomera, La Palma and El Hierro all boast their own Biosphere Reserves. La Palma has had one since 1983; in 2002 the whole island was designated a Biosphere Reserve.
What is a UNESCO Biosphere Reserve?
In the 1970s UNESCO created the Man and Biosphere Programme, an initiative designed to promote and encourage the interaction between people and their natural environment all over the world.

To be designated a Biosphere Reserve, specific areas have to show there is a strong historic link between man and nature; conservation of eco systems and landscapes are in place; there are areas of scientific and geographical interest; there is educational value and, importantly, that the continued relationship between the people who live within a Biosphere and their environment is ecologically sustainable. Basically, places where the intervention of human activity complements the environment rather than damages it.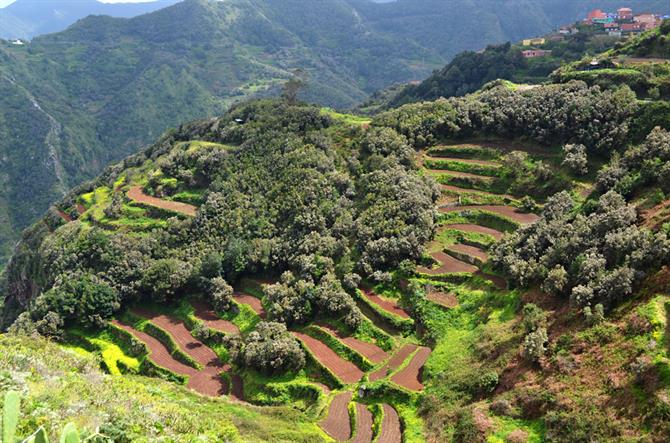 Why is Anaga suitable for inclusion?
The official UNESCO reasons quote Anaga as being one of the oldest parts of Tenerife, the partly tamed landscape is over 7 million years old. There's a diverse range of flora and fauna, the ravines and cliffs being home to just under 2000 species of reptiles, fish, birds and creepy crawlies (none of them fearsome enough to warrant an attack of entomophobia). Despite its size, almost 49,000 hectares, only 22,000 people live in Anaga, many existing in tiny hamlets perched on narrow ridges above deep ravines. For centuries these Anaga residents have made a living from farming the land, rearing goats and catching fish. Fishing and agriculture is very small scale.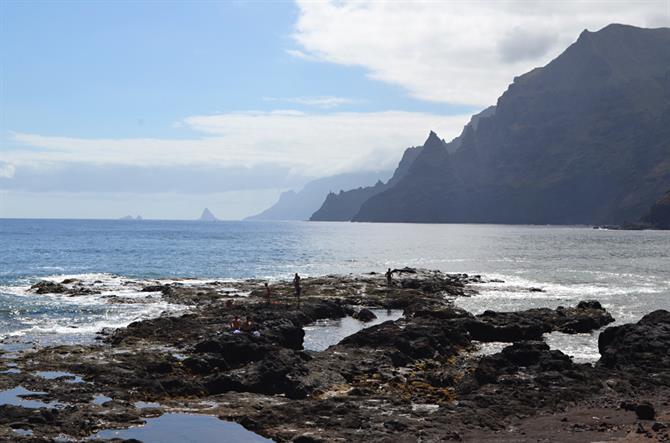 Why visit Anaga?
Apart from all the ecological and environmentally sound reasons, the Biosphere Reserve status is the equivalent of a huge neon sign saying 'this place is pretty special'. Anaga is quite simply the most breath-stealing part of Tenerife after Mount Teide. Where many people sort of know what to expect from Spain's highest mountain, the velveteen green slopes, jagged mountain peaks and dizzyingly vertical cliffs in Anaga are usually an exquisite surprise. Apart from its rugged good looks, it boasts the best walking on Tenerife.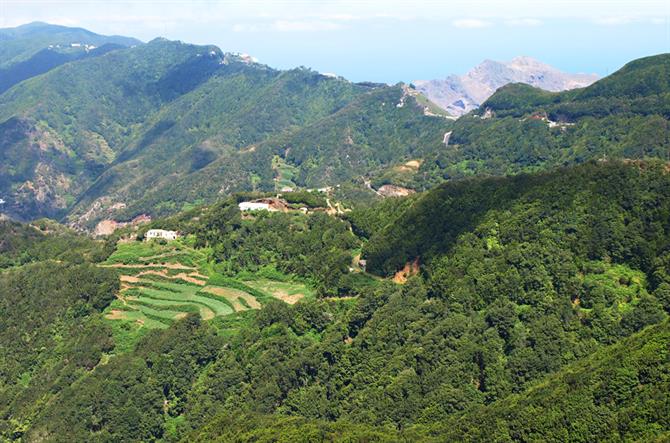 Anaga Highlights
I've spent years exploring Anaga, every visit throwing up wonderful new presents. But for anyone whose only got limited time on their hands, there are some special experiences that can be ticked off relatively easily.

Exploring by car: Stop at the Pico del Inglés and Cruz del Carmen for epic views of Anaga. Follow this by hearty traditional Canarian food at the Cruz del Carmen restaurant or, even better, Casa Carlos where you get extra special vistas with your conejo en salmorejo (rabbit in a savoury sauce).

Excursions to Anaga: Organised coach excursions are a good way to see some of Anaga's highlights, they include a stop at the coastal hamlet of Roque de las Bodegas for a lunch of local fish.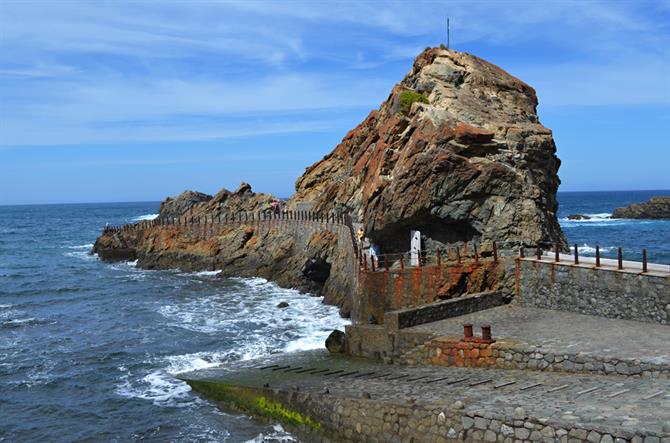 Exploring on foot: The path from Cruz del Carmen to the troglodyte village at Chinamada is my favourite walk on Tenerife. It's a 'wow' of a route plus you get the added bonus of being able to eat lunch in a cave at the appropriately named La Cueva restaurant.

When you visit Anaga it's like taking a step back in time. Life goes on there much as it has done for aeons, most of it untouched by the development of the tourist industry which has completely changed the face and character of the south of Tenerife.