Ask anyone to name a famous Spanish wine growing regions and you can bet that the first choice out of their mouth will be Rioja. Some might even say Ribera del Duero. What none of them will say is Tenerife.
Tenerife's reputation for producing fine wines stretches back to the time of The Bard and beyond.
History of Tenerife wine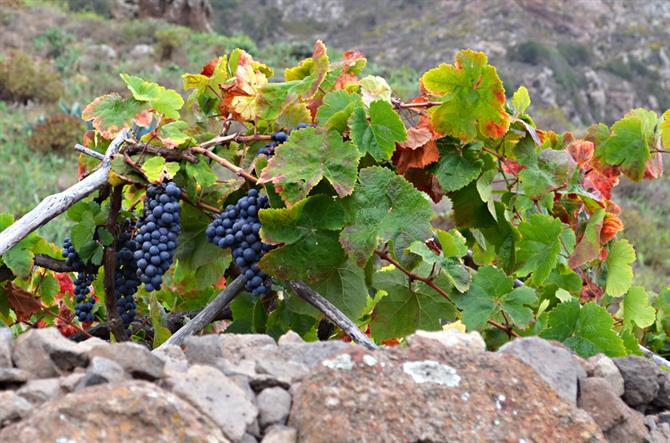 Ask some Tenerife tourists about the choice of home grown wine available on the island they've been visiting annually for years and the chances are you'll be rewarded with a blank stare. In a way, Elizabethan Brits knew more about the Tenerife wine industry. Shakespeare referenced Canary Island wines in a number of his plays. In fact part of his annual payments was said to have included a barrel of Canarian malmsey.
The Brits were so keen on Tenerife wines that they monopolised the market to squeeze as much out of local producers. They pushed too far, leading to the Wine Rebellion in Garachico in 1666 when bodega owners decided it was preferable for their wine to flow through the streets than to let the dastardly British have it.
Not long afterwards tastes changed and Tenerife's place on the world wine stage slipped into the wings.
Modern wine production on Tenerife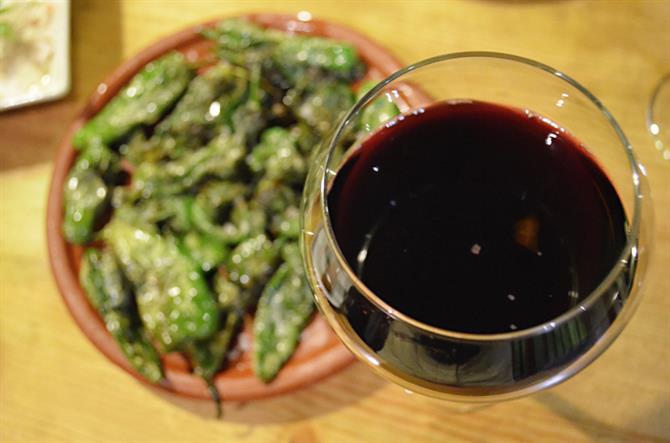 There's been a resurgence in the Tenerife wine trade over the last couple of decades. The quality of wine has steadily improved to the point where Tenerife wines regularly pick up top awards at prestigious wine awards. The latest being a couple of golds at the San Francisco International Wine Competition 2014 for the Cándido Hernández Pío Bodega in La Matanza.
What might come as a surprise to those who don't think of Tenerife as a serious player in the wine business is that there are over 70 bodegas on the island with many, many more cottage industry producers.
Denomination of Origin areas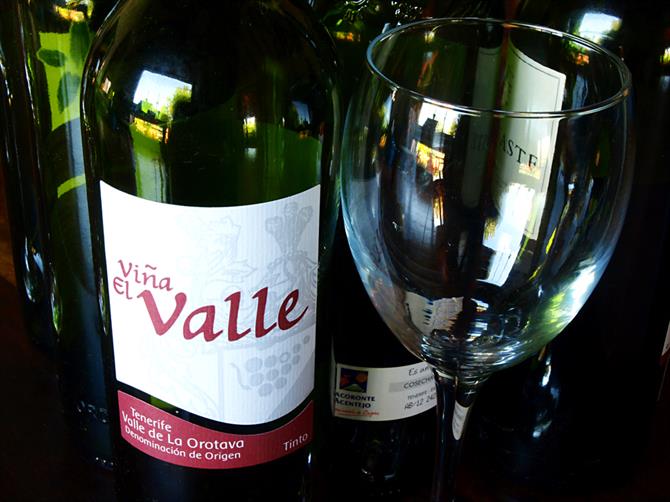 These bodegas are spread over five separate areas, each of which has been given a Denomination of Origin to certify the quality of the wine. These are:
Tacoronte Acentejo: The best known and largest of the wine growing areas covers the lush slopes along Tenerife's north east coast. Vines stretch from near sea level to 1000 metres, producing mainly reds. This is the area that most award winning reds come from.
Valle de Güímar: Again vines are planted from just above sea level, but this time they reach the 1500 metre mark. The sunny Güímar Valley is best for new whites (dry, semi-dry and fruity).
Valle de Orotava: Even though it's next to the Tacoronte Acentejo area and is also on the north coast, the Orotava Valley is known for its white wines as much as for its reds. The famous Spanish historian and botanist Viero y Clavijo called the valley a 'great vineyard of malmsey'. But then he was born there.
Ycoden Daute Isora: The vineyards in the north west of Tenerife were originally cultivated by the Portuguese, Flemish and Genoese (some village names around this area give an obvious clue to who settled in the area post conquest). Ycoden Daute Isora is known for its distinctive whites.
Abona: The area that many think of as little more than an arid rock, Tenerife's southern parts, produces some very good whites, and even the occasional decent red and is within easy reach of the main resorts of Playa de las Américas, Costa Adeje and Los Cristianos. Vines are planted at two levels, between 200 and 800 metres and then as high as 1700 metres, the highest altitude for vines in the EU.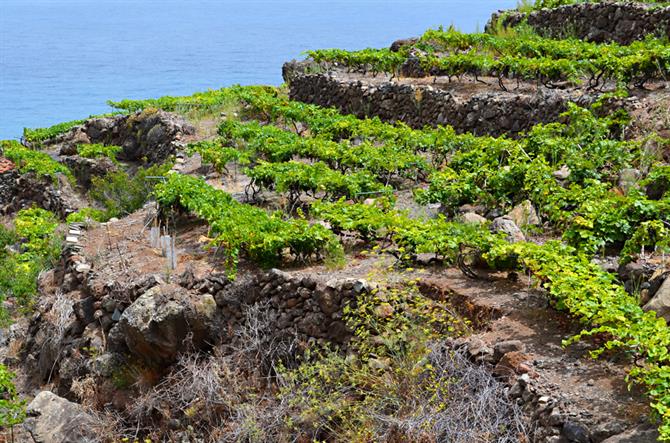 Because of the diversity of terrain and even climate, vines are planted in a variety of ways. There are five main methods. In some parts the vines are planted in low-lying rows and held up by forks. In others vines are supported by wide frames. Sometimes vines are tied to wires or cut back to form a small bush. Probably the most attractive method is when the vines are plaited together, creating gnarled natural supports up to eight metres long.
Where to buy the best Tenerife wines
The obvious and most appealing choice is from the bodega itself but this is a hit and miss affair. There are very few vineyards where visitors can simply turn up and have a tour or stock up at an on-site shop. Plenty of bodegas do welcome visits, but only by prior arrangement. If your Spanish isn't up to scratch, forget it. Bodegas Monje, who produce some excellent wines, is one of the bodegas you can visit. They offer various options as well as theme nights. Personally I haven't had the bottle to try their Sex & Wine evening yet, although I am intrigued.
The main supermarkets on Tenerife sell local wines with Al Campo in La Orotava and La Laguna stocking a very good selection. Because of the low yield from the small bodegas, prices are higher than mainland Spanish wines, starting at around €5.
The problem with supermarkets is deciding which to choose. This is where specialist wine shops come in handy. La Vinoteca in the La Paz area of Puerto de la Cruz is my favourite for testing the best known and also the more obscure Tenerife wines. The owner is a font of local knowledge (simply tell him your preferences). Best of all, as it's a mix of wine shop and tapas bar, you can scoff some top tapas whilst you work your way through the five wine producing areas.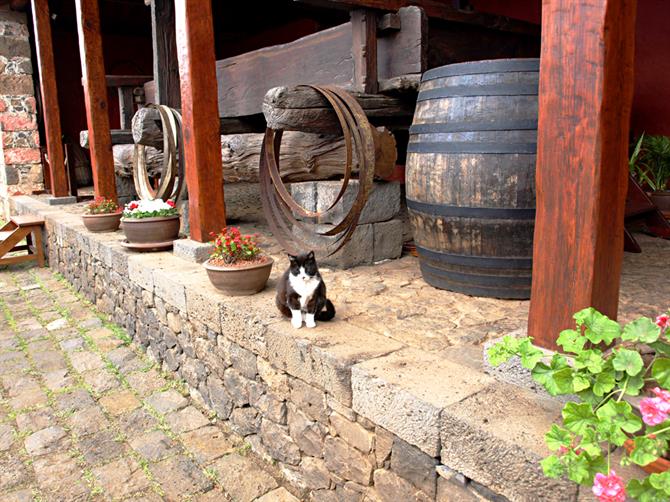 More mainstream is the Casa del Vino in El Sauzal which, as well as a huge selection of wines, includes a museum, tasting room and a very good tapas restaurant overlooking the north coast and the Atlantic.
Cheap and cheerful
For anyone who fancies trying local wine from small producers at budget prices there's an easy way to do so. Drive along the old road linking Santa Ursula with Los Realejos and when you spot one of the numerous 'se vende vino' signs, simply go knock on the door.
There's no guaranteeing how good the wine it will be, but it'll be an adventure at the very least.