For over ten years I've been hearing and reading the same Tenerife myths. Some are fictions concocted by over imaginative tour guides, some are as a result of travel companies 'steering' customers in the direction they want them to go and some are from people who simply don't know the island. Whatever the reason, quite a few inaccuracies have become Tenerife 'facts' over the years.
These are five commonly spouted Tenerife myths.
It's grim up north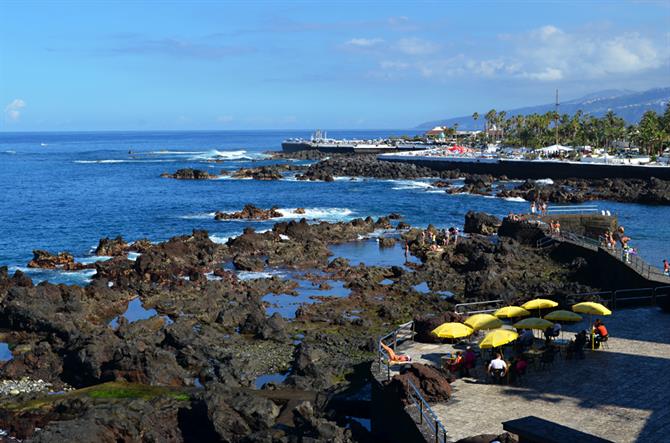 Despite the fact that when travellers over the centuries spoke of Tenerife as having a perfect climate they were talking about northern parts, people still churn out the 'the north is cool and cloudy' mantra. No matter how many times it's pointed out that the Canary Islands are subtropical islands where all coastal areas enjoy a fantastic climate, people still believe that up north we're sitting around a fire wrapped in blankets staring through ice covered windows at dense cloud. That's a bit of an exaggeration, but only just. It's all relative. The north of Tenerife is a couple of degrees less warm than the south and does get more rain during winter months (hardly any in summer). But you can sunbathe any month of the year in the north of Tenerife, just as you can in the south.
Britain in the sun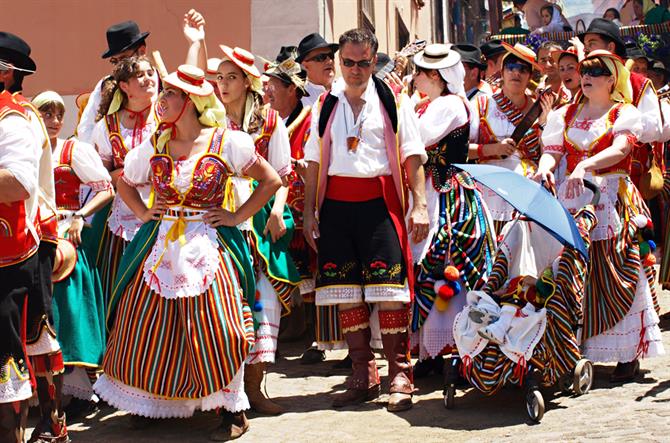 Tenerife is the land full of pubs with Cockney landlords selling all day British breakfasts where the closest thing to Spanish culture you'll find is a jug of weak sangria. I've read reviews by visitors who complain they struggled to find anything remotely Spanish about Tenerife... after they've spent two weeks in a purpose built resort like Playa de las Américas. Most of Tenerife is resolutely Canarian in character. All anyone has to do is leave their resort to discover this.
If you want to know the sort of food you'll find in restaurants outside of the resort areas, read our five Tenerife specialities article.
Snow on Mount Teide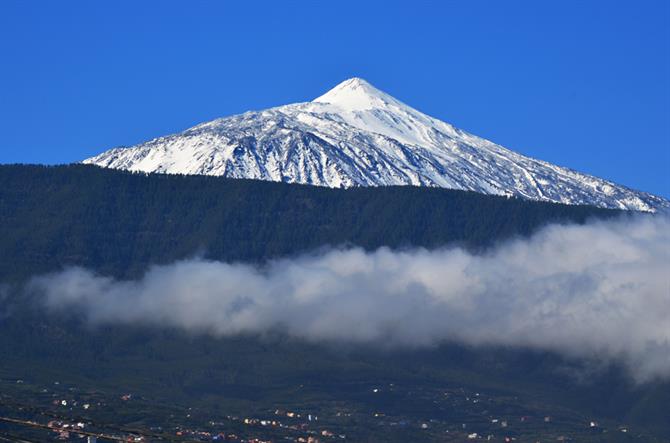 This is a favourite with some travel copywriters who regularly claim that most of the year Spain's highest mountain, Mount Teide, is to be seen wearing a white overcoat. Wrong. Most of the year the mountain is without snow. Snow does fall during winter months (it's a spectacular sight after decent snowfall) and sometimes it stays for longer periods than others; one year it hung around till June. But mostly snow on el Teide comes and goes during winter.
Movies filmed on Tenerife
Many tour guides and guidebooks still inform visitors that Planet of the Apes and Star Wars were filmed on Tenerife. Tenerife has a film commission with records of what movies were shot on location on the island and neither of those two are in there. Clash of the Titans definitely was filmed here. Even without Film Commission records, I know this for a fact as I was chased off the set by security guards.
Tourism has spoiled Tenerife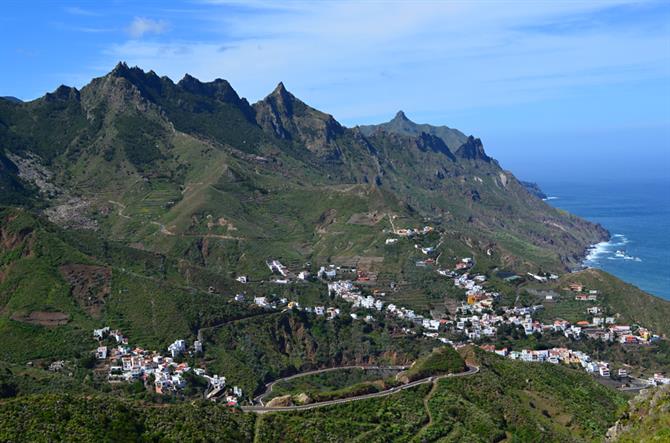 In many ways mass tourism has been a gift from the sun gods for an island that has endured some seriously hard times. Throughout history there has been an ongoing cycle of boom and bust regarding Tenerife's economic fortunes. Tourism is a boom. But at what cost to culture? Not as much as people might think.
Historically very few people lived where the main resort areas on Tenerife are located, only a few fishermen and peasant farmers. The road didn't even extend beyond Güímar in the east to southern settlements until the 1940s. In essence, and generally speaking, land which wasn't much use to man nor beast has been turned into a money spinner.

The Canarios continue to live where they always have, whilst a much smaller geographical area designed to give people a good time on their holidays exists apart from that world.
If anyone still thinks tourism has spoiled the island, our top 10 stunning Tenerife views article might help convince otherwise.

One thing that is a fact is that Tenerife isn't the island many, many people think it is.