Although going topless is common on beaches in
Tenerife
- plenty of local women do it so there is no need to worry about causing cultural offence. However, stripping off completely isn't the done thing on the majority of beaches.
To return from your holiday in Tenerife with an all-over tan, there are a handful of beaches around the coast which have been officially designated for nudists to enjoy. Discover six of the best nudist beaches in Tenerife.
Playa la Pelada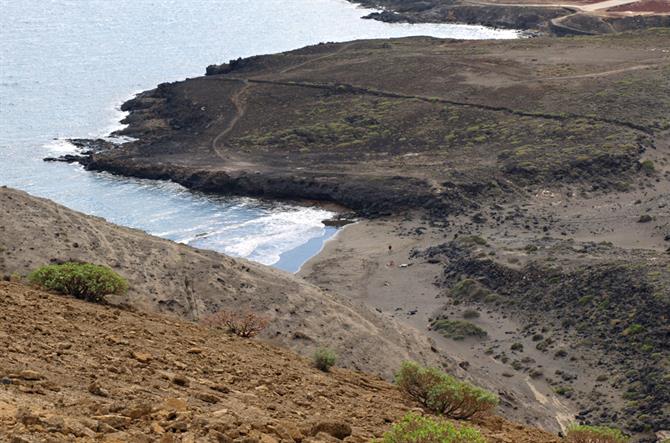 On your holiday to Tenerife, visit the south coast which has the lion's share of nudist beaches. A volcanic coastline of pale yellow pumice has been eroded over the years to leave surreal rock formations and hidden coves, which offer more discreet sunbathing for anyone who's still a bit shy about baring all. Playa la Pelada lies beyond the quiet, residential end of El Médano and is an 80m long cove of pale black sand.
There are absolutely no facilities at all and it can get pretty windy, but it's only a short walk to a small car parking area.
Playa Montaña Roja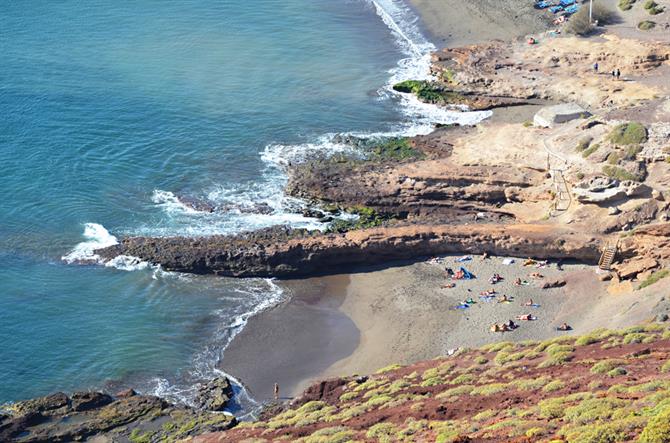 Anyone flying into Tenerife South Airport will have seen the red mountain, Montaña Roja, jutting out into the sea on the coast beside the airport. Much of the base is popular with naturists, with the side facing out to sea being more rugged and rocky, although it is quite stunning with an unusual red beach. Best though is the sheltered sandy cove of Playa Montaña Roja just 50m wide. It's one of the nicest nudist beaches in Tenerife.
Again, facilities are lacking, but there is a decent car park within walking distance.
Playa de la Tejita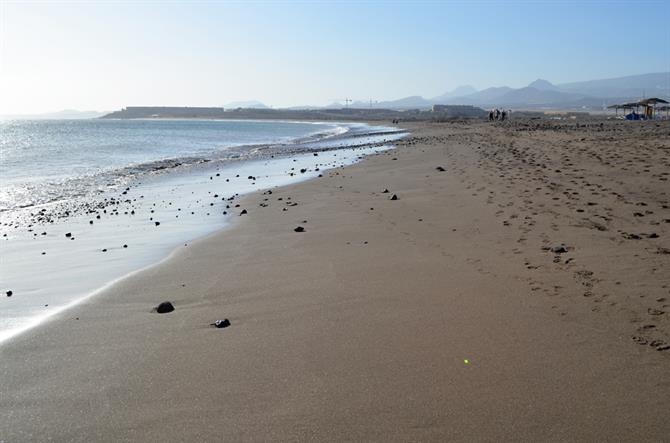 This beach sits next to Playa Montaña Roja which has sand as close to natural pale golden that you will find on your holiday to Tenerife. Playa de la Tejita is long and wide. It's usually quiet and is popular with a few windsurfers and kite-boarders due to it often strong breeze.
There are a few sun loungers for hire at the eastern end of the beach.
Playa Montaña Amarilla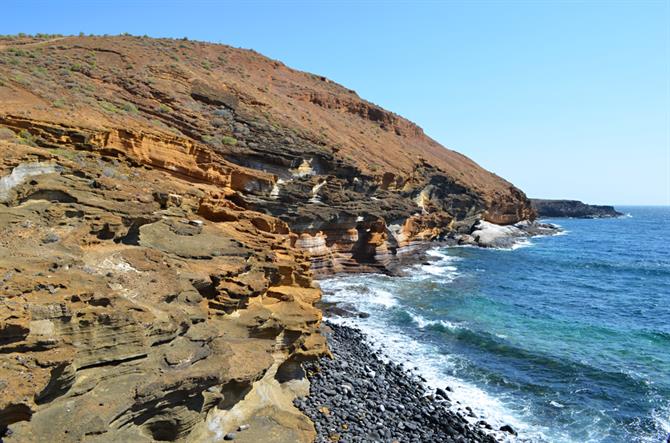 Stay in Costa del Silencio, tucked away and be located next to one of the most spectacular sections of Tenerife's coastline, Montaña Amarilla. It's a beauty of a yellow mountain, a protected natural monument and a nudist beach. Use one of the yellow rock shelves as a platform for sunbathing.
For a change, there's a funky beach bar at this one and parking beside Montaña Amarilla.
Playa de las Gaviotas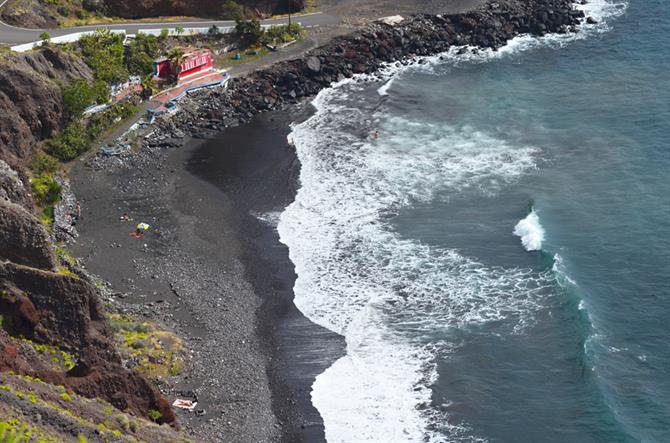 Just beyond Playa de las Teresitas, which is a must visit on your holiday in Tenerife, is Playa de las Gaviotas, a 250m long black sand nudist beach a long, long way from any of the tourist resorts. This is the nudist beach for residents of Tenerife's capital, Santa Cruz with a car park beside the beach.
Playa de Los Patos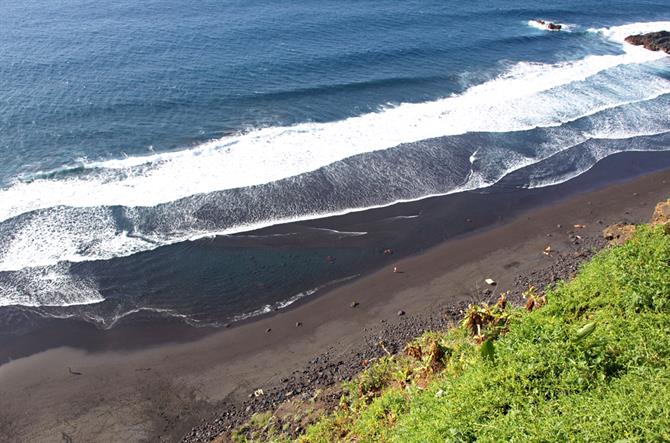 Finally and not on the official list is Playa de Los Patos in La Orotava, a favourite with local naturists might just be the best nudist beach in Tenerife of them all...but the hardest to get to.
Even knowing where it is might not guarantee that you'll find this long, black sand beach tucked into the cliffs on the north coast of Tenerife.
To find out about more great beaches, take a look at this pick of the ten best beaches on Tenerife. For family-friendly beaches in Tenerife, read this guide to the five best beaches on Tenerife most suitable for families.