There's no denying sitting in the warm sunshine on Tenerife sipping a chilled glass of white wine whilst the sparkling sea laps on golden sands a few yards away is one of those holiday moments which never loses its gloss.

But just about any popular sun and sea holiday destination in the world can supply those ingredients. Just as I like the food I eat in restaurants on Tenerife to be diverse and show a little individualistic imagination, I also enjoy restaurants which stand out from the crowd.

If you want to dine with a difference, these are six of my favourite quirky restaurants on Tenerife.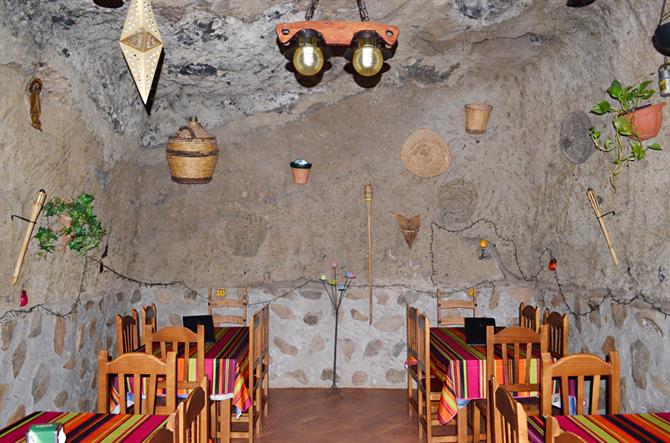 Eat in a cave on Tenerife
Chinamada in the remote Anaga area of Tenerife is an agricultural hamlet where most of the population still live in caves. Restaurant La Cueva's clients are made up of a mix of walkers (Anaga being the most spectacular area for walking on Tenerife) and city dwellers from Santa Cruz enjoying a day out in the hills. The cave restaurant specialises in traditional Canarian cuisine especially escaldón, a thick paste of gofio flour and stock which is a bit of an acquired taste. Read about other traditional dishes in our article about five local Tenerife specialities.
Restaurant La Cueva; Chinamada, 14A; Anaga Mountains; open 11am to 7pm Wednesday, Thursday & Sunday; 11am to 10pm Friday & Saturday; closed Monday & Tuesday.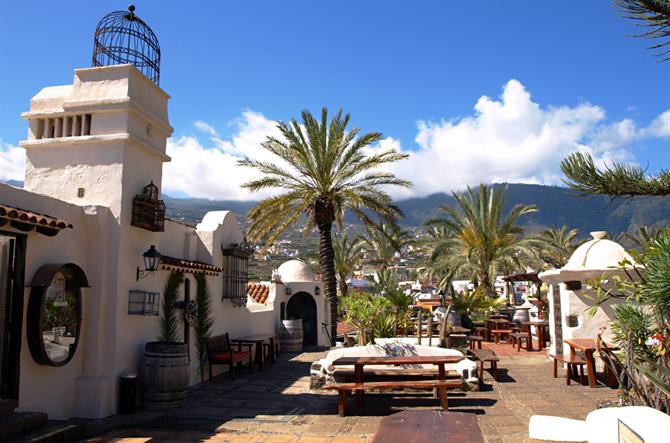 Enjoy a Champagne breakfast in a monastery
The Champagne is actually cava and the monastery used to be more of a hermitage. That aside, El Monasterio, now five religious themed restaurants set on a volcanic cone overlooking the Orotava valley, is a wow of a place to visit. As well as the immaculate monastic buildings there is a small farm and subtropical gardens with resident peacocks. It's a great place to just wander around, but indulging in a sophisticated cava breakfast at El Monasterio is a special treat that only costs around €12.
Mesón El Monasterio, Montaña de los Frailes, Los Realejos; open daily 9.00am to midnight.


Dine like a castaway
El Burgado is located way off the beaten Tenerife track. It sits alone on the rocky coast in the far north west of Tenerife as though it had been washed up on the shore. El Burgado's desert island terrace is made up of billowing fishing nets and the lighting comes from storm lamps – it's a hauntingly beautiful spot to dine on traditional Canarian cuisine with dramatic views of the Teno Massif as an accompaniment.
El Burgado; Playa de las Arenas, Buenavista del Norte; open midday to 9pm daily.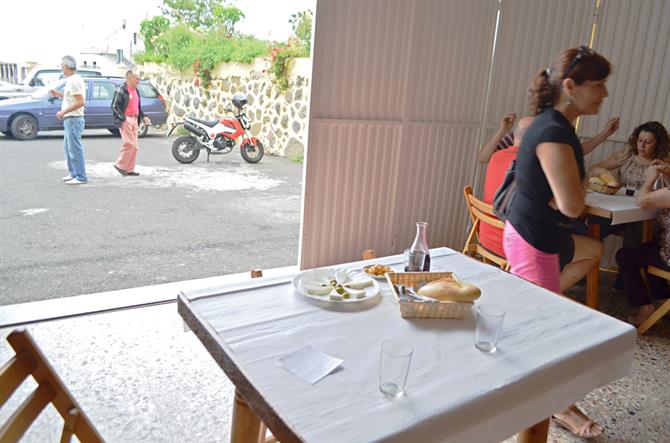 Tapas in a garage on Tenerife
Guachinches are makeshift restaurants which are unique to the north of Tenerife as they have their roots in roadside kiosks which sold their own wine and food to passing merchants and travellers. They pop up in all sorts of places, garages being most common. My favourite is El Ratiño near La Orotava. Lively, basic, cheap, great tapas and almost exclusively frequented by locals.
El Ratiño, C/El Ratiño,nº 3, La Perdoma; forget opening hours. With Guachinches you turn up and they're open or they're not.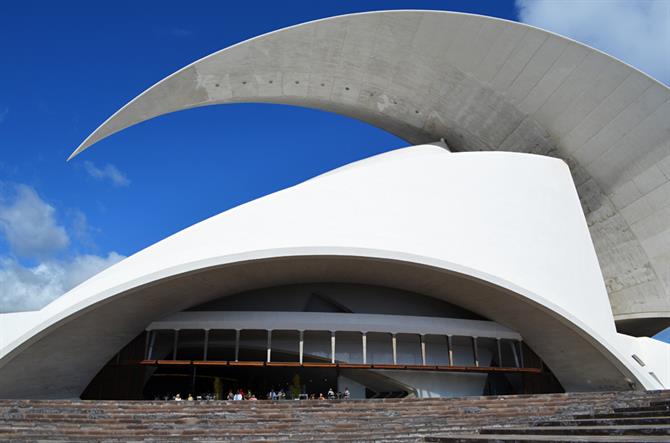 Fine food in an auditorium
You get two special experiences for the price of one at Mag Café Bistro tucked into a curved alcove at the base of the Tenerife Auditorium. The first is eating in the most eye-catching building on Tenerife, one of the creations of famous Spanish architect Santiago Calatrava. The second is the mouthwatering menu is by Lucas Maes, one of Tenerife's top chefs.
Mag Café Bistro, Auditorio de Tenerife;open 9am to 4pm Sunday-Wednesday, 9am to 7.30pm Thursday-Saturday.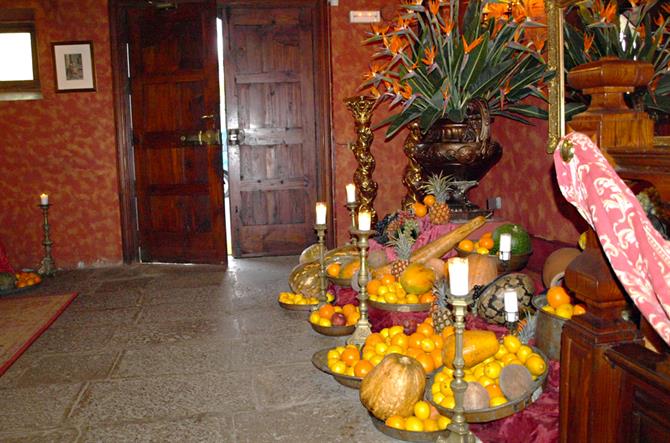 Meals in a colonial mansion
Part museum, part cocktail bar, part restaurant and occasional jazz club, Abaco in Puerto de la Cruz is a colonial 18th century mansion which has been transformed from stately home into an unusual but elegant venue for dining, drinking and generally having a good time. One of the unique features is the artistic display of fruit and vegetables that decorates Abaco's historic entrance.
Restaurant Abaco; C/ Casa Grande, El Durazno; open 1 to 3.30pm & 6 to 10.30pm Monday-Saturday, 1 to 10.30pm Sunday, closed Tuesday.