Formerly known for its nightclubs and discotheques, appealing to the young and single, Torremolinos has evolved over the years in terms of tourism, to become an ideal destination for a family vacation.
Apart from comfortable beaches, great weather and all kinds of services, the resort also offers several amusement parks and public gardens, which provide fantastic opportunities to relax or otherwise enrich the holiday with fun activities for the whole family.
Aqualand Torremolinos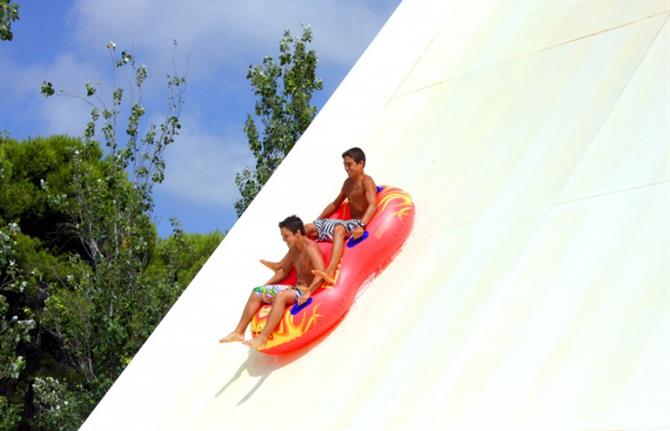 Aqualand Torremolinos is one of the most popular amusement parks of the Costa del Sol. It offers countless water attractions, from the high adrenaline to the most relaxing.
Aqualand has slides of all types and heights, pools adapted to various age groups, simulations of rafting, wave pools, whirlpools, chill-out areas with bars and restaurants ... the park offers everything you need to spend a fun day with the little ones.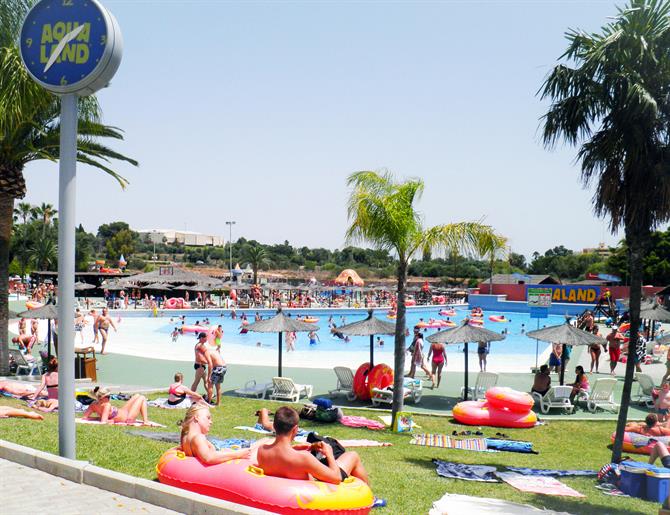 Opening hours: during the months of May, June and September the park is open from 11:00 to 18:00; in July and August from 11:00 to 19:00.
Prices: adults €26; children (under 10 years) €18.50; Children (3-4 years) €10; more than 65 years €8.50; booking online tickets are cheaper.
Address: C / Cuba No. 10, Torremolinos.
Tel: +34952388888
Web: www.aqualand.es/torremolinos
For more informaion on Aqualand Torremolinos and Malaga's water parks.
Crocodile Park Torremolinos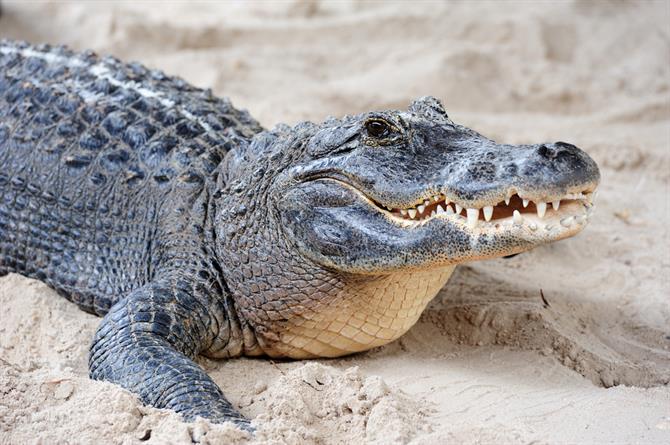 Your kids will just love this. As the name suggests, this attraction is totally dedicated to these fascinating reptiles. The park is home to more than two hundred crocodiles, belonging to all the known species. You can see up close how powerful they are and even handle smaller specimens.
The park is the home of Europe's largest crocodile, Big Daddy, an incredible specimen of about five meters long and 500 kg weight.
Opening hours: The park is open all year; in March, April, May and October the hours are from 10:00 to 17:00; from June to September from 10:00 to 19:00; from November to February from 11:00 to 17:00. The tour lasts about two hours.
Prices: adults € 15.50; children 13 €; more than 65 years € 13; and free for children under four years; discounts for groups (call in advance).
Address: C / Cuba No. 14, Torremolinos
Tel: +34952051782
E-mail: info@cocodrilospark.com
Parque La Bateria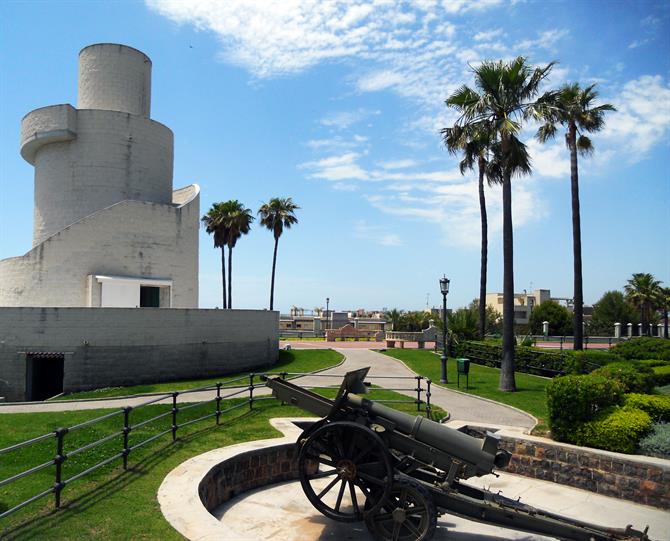 The largest green area of the resort. More than 74,000 square meters dotted with hundreds of trees and plants, which surrounds a large artificial lake of about 9,000 square meters.
It is located a short distance from the beach of La Carihuela, the Parque de la Bateria owes its name to the presence of guns, bunkers and tunnels dating back to the Spanish Civil War, and is now converted into an attraction.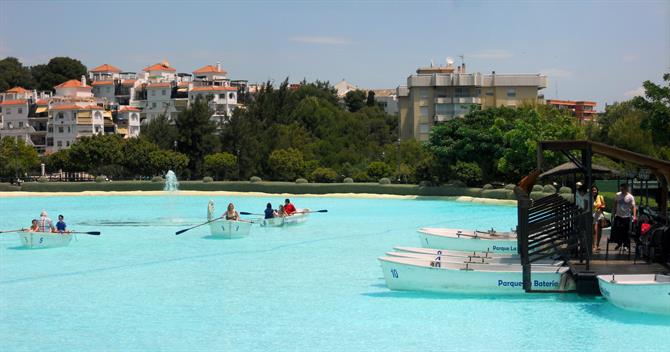 This beautiful public park, loved as much by residents as by tourists, also offers bike paths, circuits to run, large play areas for children, rowboats for hire, and a viewing tower which offers great views of the coast.
Address: Montemar Alto, Torremolinos
Opening hours: Monday from 17:00 to midnight; Tuesday to Sunday from 11:00 to midnight.
Molino de Inca
A short distance from Aqualand, Molino de Inca is a botanic garden of more than 40,000 square meters. It houses more than 300 trees belonging to 60 different species, a palm grove with specimens belonging to 50 species and more than 400 rare shrubs, as well as plants and flowers of all kinds.
Located in the grounds of an old mill that has been restored and opened to the public for visits and exhibitions, the water is a central element. A small river crosses the gardens to give rise to three small ponds, where fish, aquatic plants and exotic birds enjoy an ideal habitat and help to make the park magical and relaxing.
There are also several sculptures and four viewing platforms, one of which overlooks a maze dotted with many fountains. If you want a little 'relaxation and a landscape that presents peace to the eyes and spirit, look no further!
Opening hours: The park is open every day except Monday, from 11.30 to 13.30 and then from 18:00 until 21:00.
Prices: the price of the ticket is 1 € for residents and 3 € for all others. Discounts are available for groups (ask at the ticket office).
Happy Days Mini Golf

Two mini golf courses located just across from the beach; one in the area of Playa El Bajondillo (at the foot of the hill on which stands the Casa de los Navajas) and the other in the area of Playa la Carihuela.
The first is the largest and is the perfect distraction for a few hours during a day at the beach. As well as a miniature golf course there are other activities: circuit for trains and electric bikes, billiards, table tennis, rides, video games, etc.
Address: Paseo Marítimo Bajondillo No. 29, Torremolinos; C / Chile, Torremolinos
Tel. + 34 952 371 981 - +34952376433
E-mail: info@minigolfhappydays.com
Map of Amusement Parks and Gardens Torremolinos