Torrevieja in the province of Alicante on Spain´s Costa Blanca is rapidly becoming one of the most sought after locations for holiday makers and long term residents alike. The local census shows over 100 nationalities and dozens of foreign languages are spoken every day in the streets and shops.
The town fathers (or mothers) are making an effort to pretty the place up even more, for instance the divider in one of Torrevieja´s main streets, Avenida de las Habaneras has recently been adorned with coloured tiles.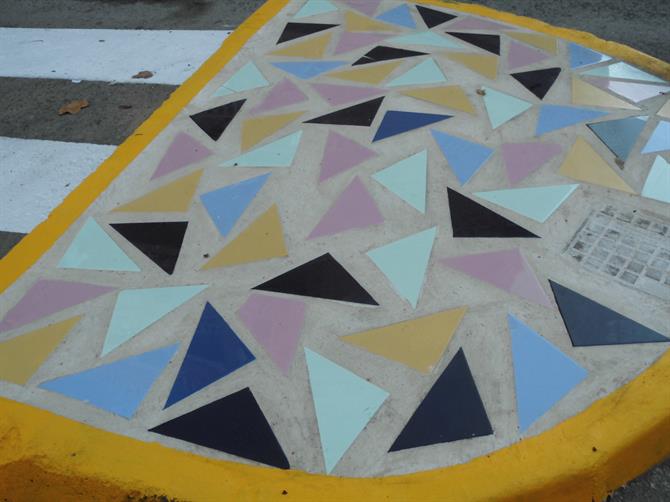 The magnificent beach promenade is decorated with shoes reminding everybody of the proximity of Elche, Spain´s centre of shoe production. For some unknown reasons, the colorful shoes have now been removed.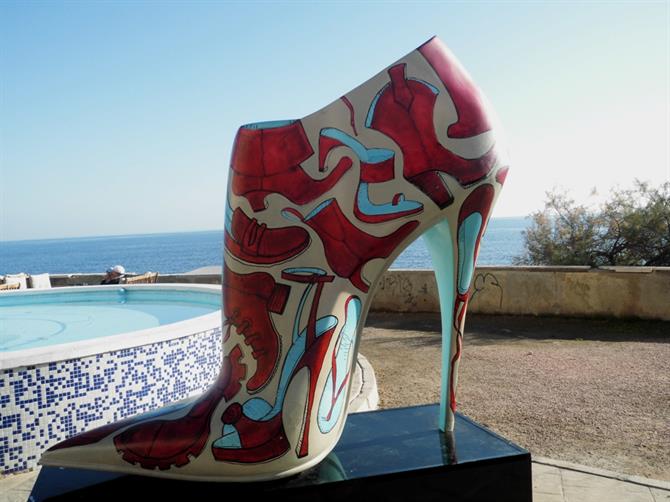 You have found your new home, holiday or permanent and now you need to know where to eat, shop and play. Plenty of opportunity in Torrevieja which features nearly 200 expat clubs and associations, but for the real experience you want to go local.
The Casino of Torrevieja
You have to understand that casinos which exist in many villages and towns all over Spain have nothing to do with gambling. They are social clubs. Torrevieja´s Casino, located right opposite the Marina, is a particularly splendid example.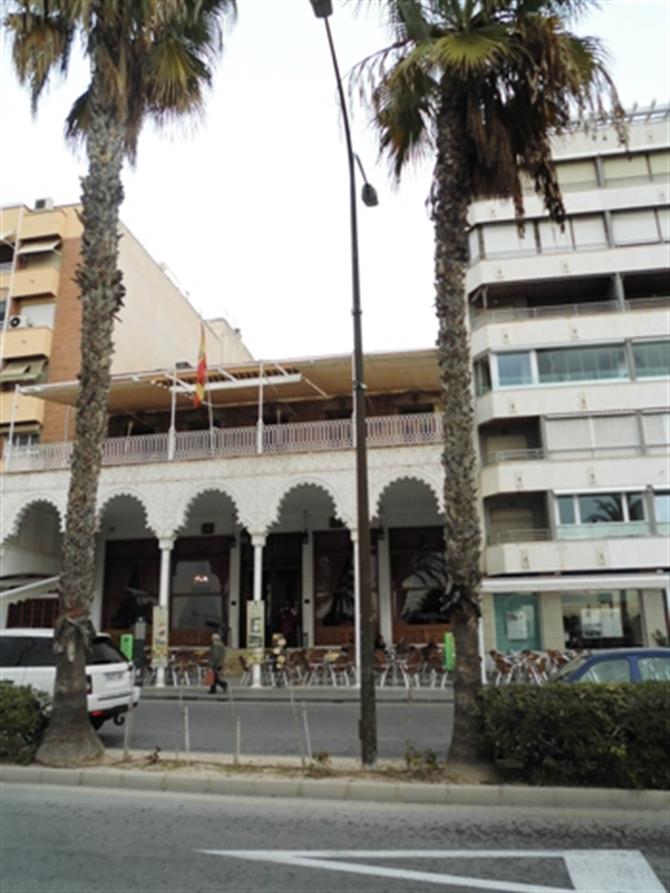 Built in 1867 and refurbished to its present form in 1905, the building is a mixture of Arabic, Classical, Andalucian and art deco styles with high, coffered ceilings, chandeliers, paintings, mirrors and spacious rooms.
Everybody can sit on the terrace and have a drink, or in the restaurant inside or in the Moorish style bar. Tables in the windows however are reserved for members. Foreigners can become members too, all they need to do is ask a member of stuff for an application form and have another member vouch for them. Currently the monthly contribution is €18 and in exchange you can participate in the countless social events the Casino organises. If you don´t speak Spanish, you might not be interested in the talks and conferences, but will like the concerts, recitals and art exhibitions.
The casino is one of the few places which serve paella for one and the prices are no higher than anywhere else along the waterfront.
Address: Paseo Vistalegre s/n
Opening times: every day from 9am to 11pm
Las Columnas a new gourmet restaurant
Until Las Columnas came along, less than a year ago, the site on Avenida de los Marineros had fabulous views of the sea and beach but was totally derelict. The view remains, but the change of the site is dramatic.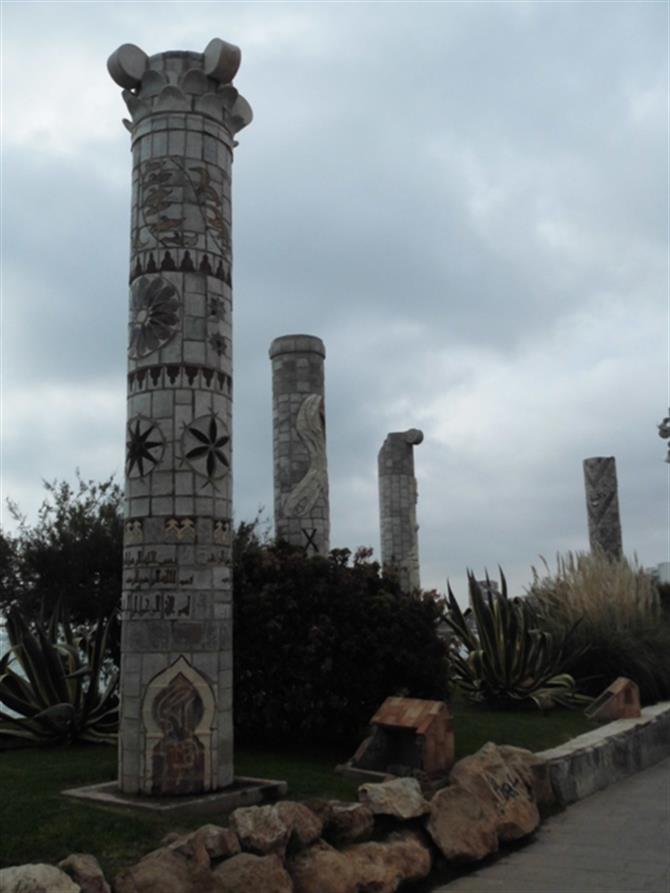 Right next to the Phoenician columns which give the place its name, chef Antonio Sanchez Martinez who hails from Murcia and has trained in many first class restaurants and hotels, has helped to make Las Columnas into a first class restaurant which specialises in fish, suckling pig and lamb.
You can either sit on sofas and armchairs with plush cushions directly on the waterfront or under the awning of the terrace or else inside under a quite eye catching ceiling.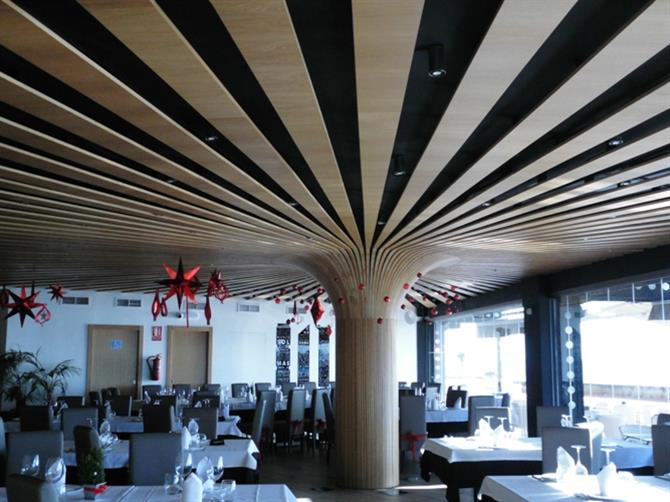 For the first time this year, Las Columnas participated in Torrevieja´s yearly Ruta de las Tapas competition and they still do tapas. Otherwise, the menu is ample and neither cheap nor overly expensive. They offer a New Year Dinner which includes a choice of 5 starters, among them lobster salad, a main course of either sole stuffed with seafood or Angus Fillet, deserts and drinks. In addition there is a big party with music and free drinks incl. Champagne. Price:€90 per person.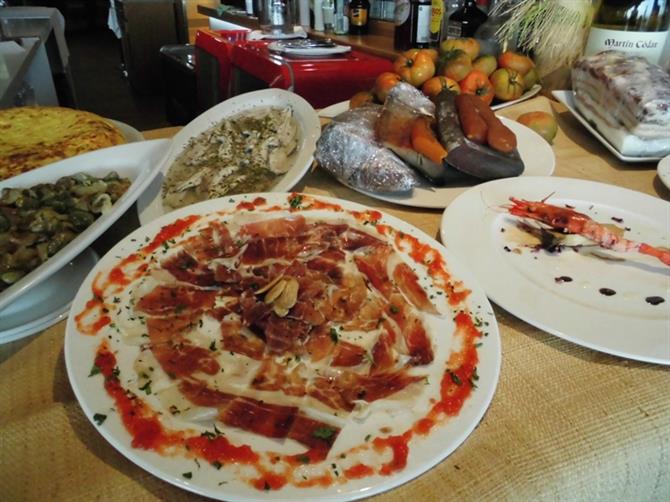 Address: Avda. De los Marineros,23
Opening hours: 9am to 11pm
Museum of the Sea and the Salt
Torrevieja´s history and past economy is closely connected to the salt trade. The harvesting of salt from the sea and the nearby salt lakes dominated the life and therefore it is no surprise that a small but delightful museum is dedicated to that past.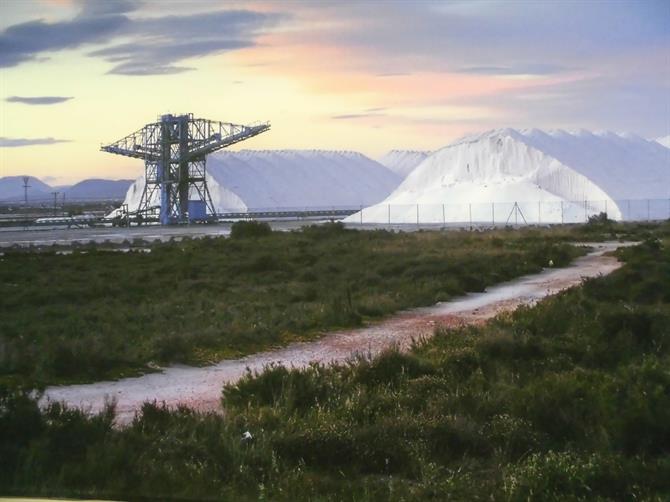 Located close to the Paseo Vista Alegre, the museum was closed for refurbishment for some time but had now reopened. It´s only one big room divided into sections and you can find everything connected to salt and sea, from models of fishing boats to photographs, clothes and tools to the wonderful works of art which are sail ships made from salt crystals.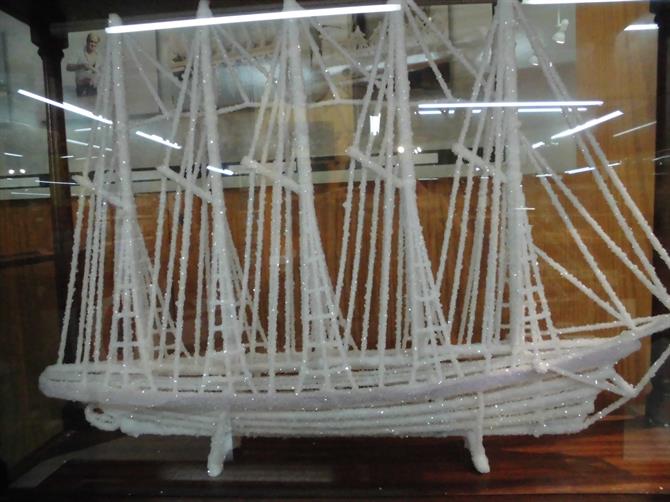 Address: C/Patricio Perez,1
Opening hours: Monday to Sunday from 10am to 2pm and 5pm to 9pm
Monday, Tuesday and Sunday closed in the afternoon and closed on bank holidays.
Admission: free
La Zenia Boulevard
Combine shopping, eating and leisure in La Zenia Boulevard, the newest and biggest shopping mall in the Province of Alicante. It is not in Torrevieja proper but in Orihuela Costa, just a few miles away with easy access from the N-332 and the AP-7 toll motorway. There are several indicators in Torrevieja and you´ll find ample parking at La Zenia.
Although the complex covers 160.000m2, it´s so nicely divided into alleys, levels and galleries that it makes for a quite cosy experience. It´s appropriately called La Zenia Boulevard.
Even your kids will have fun as they can ride around on toy animals, hop in the fountains on the centre square in the summer or skate in winter when it is converted into an ice ring. Or else you can park them for an hour in Zenia Park, a supervised play zone with a lot of entertainment for your kids whilst you do your shopping.
150 shops offer everything from clothes, to cosmetics, furniture and decorations. For every budget as well, as you´ll find designer outlets such as Massimo Dutti as well as a huge Primark and Zara. The Alcampo supermarket is a bit overwhelming because it is so big. You can get your hair done, a make over or just have a coffee, ice cream or cakes.
Escalators lead up to the first floor, dedicated to restaurants from Spanish tapas to Italian , Chinese and much more.
A bowling alley will keep you in shape, in fact all that´s missing is a public swimming pool.
Even if you don´t want to shop or eat, a visit to this beautifully designed mall makes for a great few hours of entertainment for the whole family.
Address: C/Jade,2 Orihuela Costa
Opening hours: The mall is open year around from 10am to 10pm. Shops are closed on 25.12, 1.1., 6.1 and 1st of May.