The Costa Blanca holds many surprises for the intrepid holiday maker, and only 20 to 25 mins car journey from Alicante airport, Torrevieja is just waiting to be discovered.
The busy town of Torrevieja has something for everyone, and for the active over-50's, there is no shortage of places to see, people to meet and things to do whilst on holiday on Spain's Costa Blanca.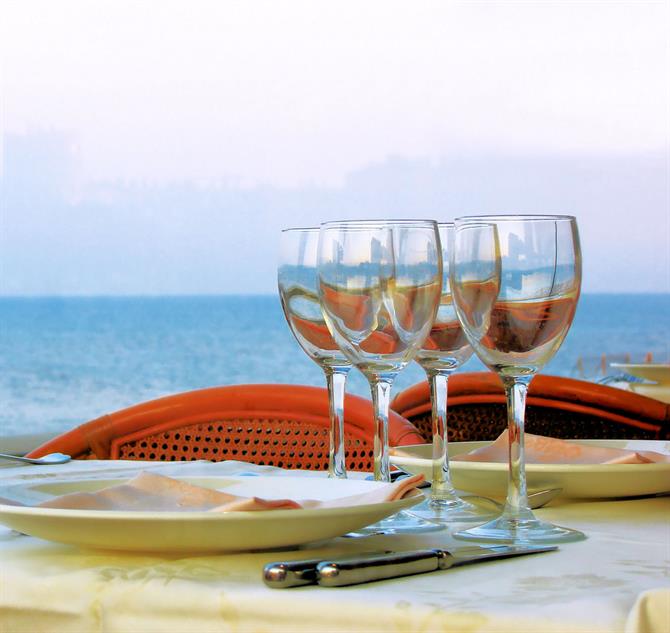 Torrevieja has been popular with the British for many years now, although the Spanish also enjoy holidays here too, and many come all the way down from Madrid or colder Northern Spain, to spend August by the beach.
The town is a cosmopolitan place and people from all sorts of countries have also discovered the charm of the place, so it's common to hear people speaking English, Dutch, German and French, as well as Spanish!
Here are five top tips on what to do and see when visiting the area.
1. Visit the cultural centre
Torrevieja is well geared up to cater for the needs of the over 50's, whether it is for expat residents who live year all year round, or at least most of the year, or for the hordes of tourists that come to visit Torrevieja each year.
If you decide to come on holiday in Torrevieja this year, then one of the first ports of call should be the "Virgen del Carmen" Cultural Centre, which can be found at calle del Mar, 28 (Number 28, Sea street, in English), who hold a number of classes, workshops and activities for the senior traveller.
The cultural centre holds painting and other art-related or creative classes, light fitness and exercise programmes, some sporting and recreation classes are held, and if you are feeling adventurous, you can also try your hand at learning some Spanish too!
The town also boasts and excellent new theatre and musical auditorium, and some top shows and artists are regularly drawing sell out crowds.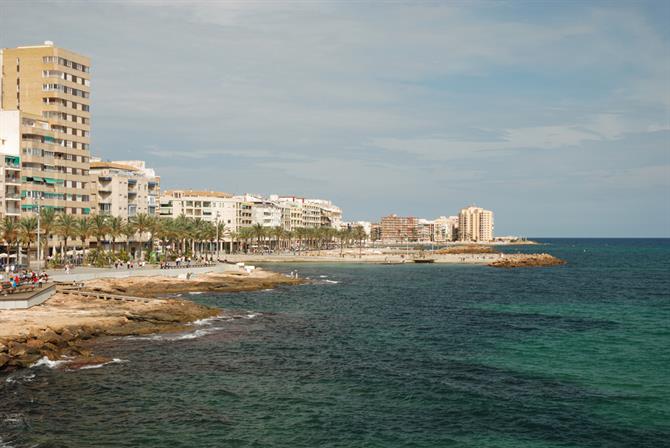 2. Relax on the beach!
If it is sun and fun that makes your holiday then there are no shortage of beaches to while away the days with a good book or today's British newspaper (available in the town), and gently sipping your favourite cool drink!
As far as quality, all of the beaches around the area hold the European Blue Flag for 'Clean Sea' and excellent facilities are on hand in the busy season.
There are FIVE main beaches along this stretch of coastline.
La Mata, (which refers to a scrub like bush)
Los Locos (which translates as "the fools"!, so don't sunbathe in the hot afternoon?)
El Cura,("The cure", but no not the goth rockers from the 1980's)
El Acequión (A very busy beach and central to the town)
Los Náufragos (meaning "the shipwrecked"!, so I am sure a local story goes with that one!)
If busy beaches are not for you, then there are some lovely coves to explore in the northern part of the town, as well as the salt water swimming pools, which can be found beside the Juan Aparicio promenade, located right in the centre of the town.
3. Have "Un Paseo" a gentle evening walk on the seafront
The promenades and the fishing port are attractions in their own right for visitors to this part of the Southern Mediterranean and visitors should head to the main promenade near to the Marina, which is a delightful place for a relaxing walk of a cool evening once the sun goes down. Also the town is investing heavily in a new marina which when completed will be the largest small-boat marina in the western Mediterranean rated as per number of berth.
There are many bars and restaurants to choose from in the area, and all manner of cuisine from around the world, but for best value, head a street or so back from the seafront. Most restaurants in Spanish holiday resorts will also charge a premium for being sat outside, and service may not be included so study the menu terms carefully before ordering.

There is a major British presence here, and has been for many years now, but whilst on holiday, although you can get English food if you really must, but why not try something different for a change?
4. Try some real Spanish Tapas
Tapas, the famous "finger food" or "snack food" from Spain comes in all shapes and sizes and is geared around the WAY people in Spain eat, which is different from the norm back in blighty. Most tapas are small portions and are offered quite cheaply in most places.
They range from something really simple like Tortilla (Spanish omelette), to elaborately garnished savoury pastries, sausages or pinchos, which are cocktail sticks skewering small appetisers such as fried small fish with olives.
This suits the Spanish diet and appetite perfectly as eating smaller amounts of food, more frequently, is far more tolerable than trying to eat a big, heavy meal in sweltering heat.
If you have ever tried to eat a full English roast dinner in 100 degrees heat, you will know it's hard work!
So whilst in Spain, go local, and eat local.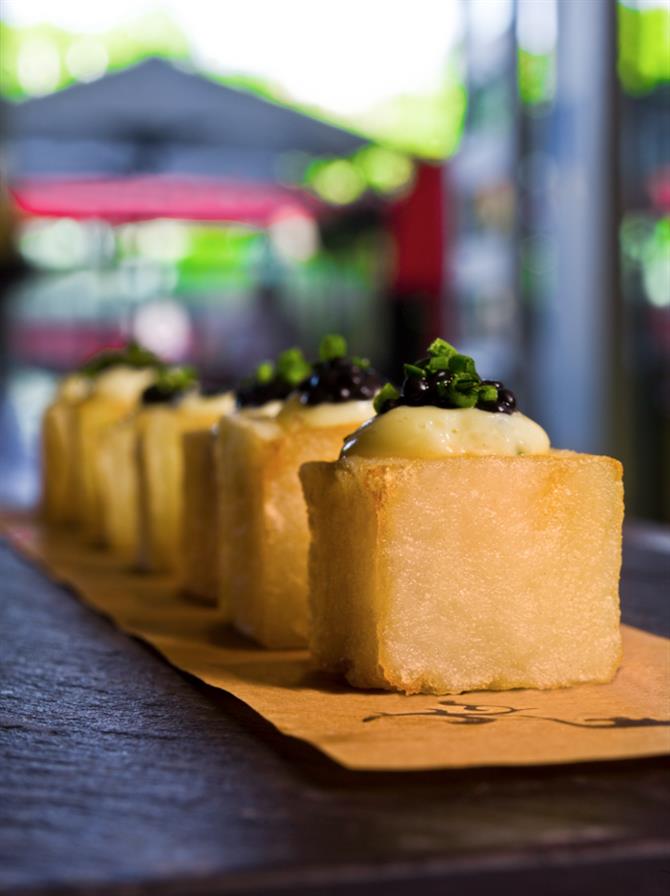 5. Go on Safari!
Yes, that is not a spelling mistake!
You really can go on a fabulous safari type trip in nearby Santa Pola by visiting the Rio Safari attraction, on the Elche/Santa Pola main highway.The park has all sorts of species of animals to see close up, including a very friendly giraffe who I personally have met 3 times!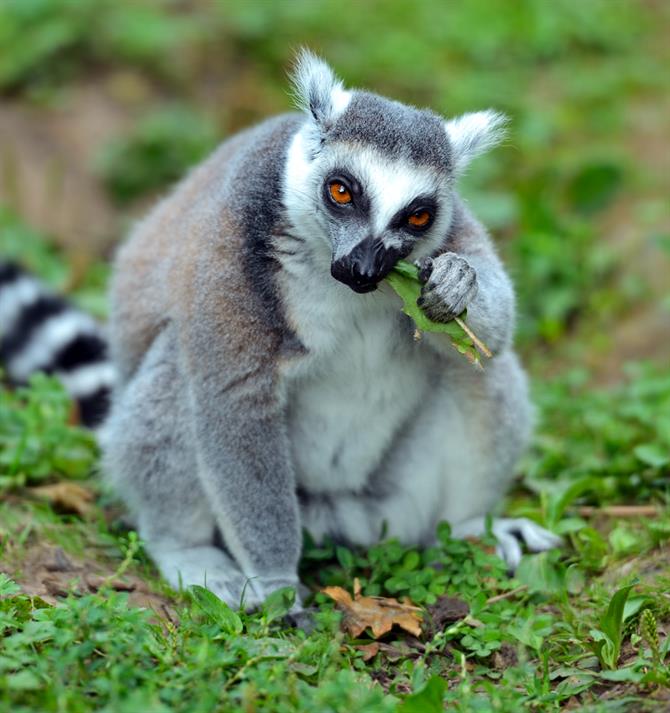 The park has all the facilities that you would expect from a major attraction and a road train ride is available which takes visitors around the park and up close to the elephants, hippos, tigers, lions and rare birds that populate the park. There is also an aquatic show featuring sea lions and dolphins, plus a "Granja" (Farm) area where you see, and pet, camels, horses and donkeys too.
A word of advice, don't give any money to people in the car park outside as it is FREE TO PARK but they try and make you pay. The people are local beggars and do NOT work for the park.
The entrance fee to the park itself is around 20 pounds each but discounts are available. The park is on flat ground and is suitable for disabled people and for people with pushchairs/prams etc.
Many of the younger park staff also speak some English too and they are always on hand to answer any questions about the park or the animals who live there so please don't be shy!
This is a great area to come and see Spain and you are more or less guaranteed great weather too.
If you are planning to visit Torrevieja there is no shortage of great holiday accommodation and we hope to see you here soon on Spain's Costa Blanca.