Look down in Valsequillo and you'll see the airport and Atlantic, look up and you'll see mountain and sky. Situated between Telde and Vega de San Mateo, Valsequillo feels out of the way but is actually conveniently located. And with a historic centre and stunning setting, it's beautiful both inside and out.
House proud in Valsequillo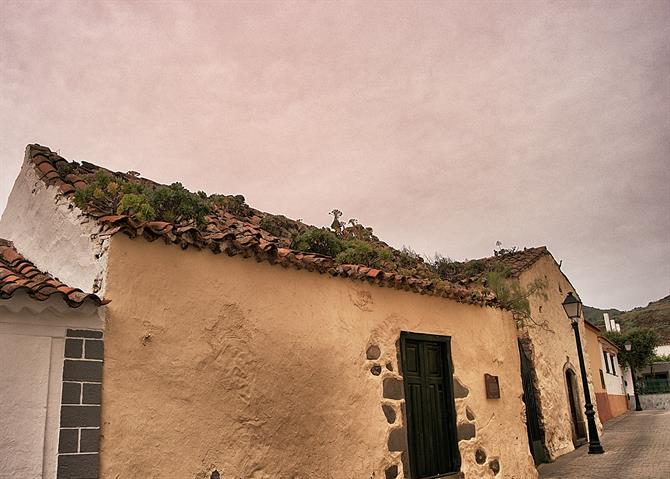 Walk around Valsequillo and you'll find, just like in any other Gran Canaria municipality, new development. However, you'll also view traditional Canarian property. And you'll soon realize you're in rural Gran Canaria when you spot houses giving a unique take on the concept of a roof garden.
Downtown Valsequillo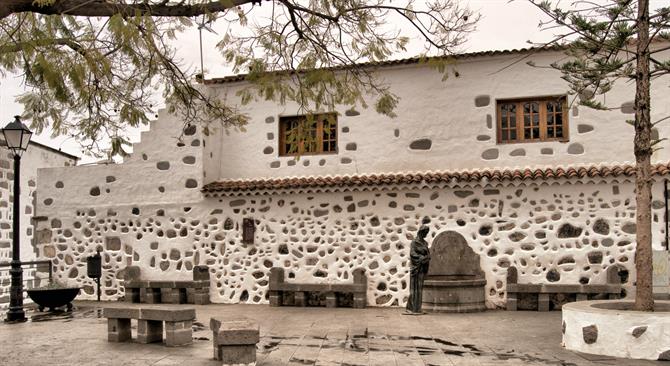 Valsequillo centre is easy enough to negotiate. In fact, you can walk around central Valsequillo in the space of between five and 10 minutes. Taking in the sights such as the fountain above with statue used to illustrate the fact the village's women used to line up every morning for their four-pots' worth of water.
Other things to look out for include the Mirador de la Calle El Sol which offers excellent views of the surrounding greenery. You'll also be be able to make out the 16th-century Cuartel del Colmenar, the barracks which were the birthplace of the father of the island's greatest author, Benito Pérez Galdós. Elsewhere, the modern Plaza de Tifaritti's not without its charms, particularly on the gastronomic front.
Sí, sí, San Miguel
One of Valsequillo's most striking buildings is its church. The Iglesia de San Miguel was constructed between 1903 and 1923, on the site of a former cemetry. Inside, it's home to seven works of art sculpted by Santa María de Guía's renowned master craftsman, José Miguel Luján Pérez.
Villagers dress up in their Sunday best for masses which are only held at weekends. Another Sunday fixture's the Mercadillo de Valsequillo. From 8:00am to 2:00pm 25 stalls sell the freshest in local produce, including bread, cheese, fruit, and veg.
Blooming marvellous in Valsequillo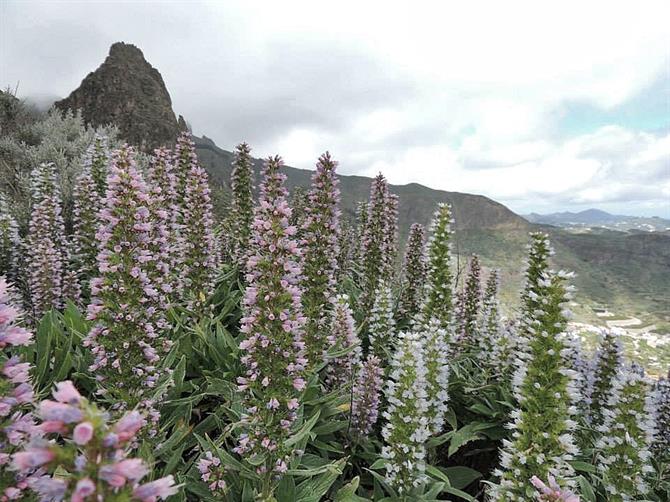 Valsequillo, along with Tejeda, is the only one of two municipalities to celebrate the Fiestas del Almendro en Flor. These parties celebrate the arrival of blossom on the almond trees. Spring's a wonderful time to visit Valsequillo as other plants flower in the wake of those early starters, the almonds.
One way of enjoying nature is by walking through it. The Asociación Senderos Valsequillo Niguada (ASVN) organize regular guided treks. They have their headquarters next to the tourist information office and their manager Luis Suárez speaks fluent English.