Updated article: 7th March 2013
Every day we get asked the question, "How can I get my advert on the first page of the search results? How can I improve my advertisement ranking?"
To maximise your experience on Spain-holiday.com it's fundamental you add as much information about your property as possible and keep the information up-to-date. Properties are rotated on a daily basis and you have to make your advert the best it can be, to ensure maximum visibility.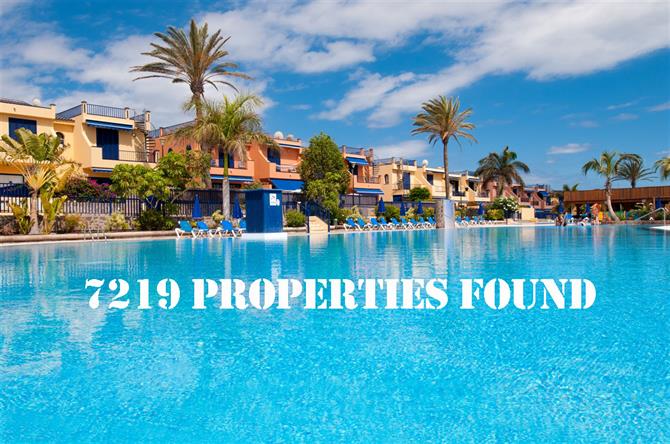 The Quality Score sheet
When you add your holiday rental with Spain-holiday.com, you will be asked to complete a series of elements that go towards enhancing both your advert and the user experience for customers searching for a holiday rental.
Each of these elements form part of a point system, so the more details you complete and keep updated, the more points you have on your quality score sheet. And the more points you have on your quality score sheet, the more likely you are to appear, on a rotational basis, in the first few search pages.
Let's see how it works
If you want to appear in the top block of advertisers in any search criteria you will need to be scoring at least 85 points or more on the quality score sheet. With a maximum of 100 points.
Account set-up - 25 points: Just to set up your account, adding your name, phone number, email, credit card payment and owner details gets you 25 points. And you haven't even started yet!
Valid prices - 20 points: Keeping your yearly prices updated is vital. Out-of-date prices i.e. last year's prices are not displayed on your property's description page. Renters are put-off contacting a property that doesn't display a rental price. So if you don't keep up-to-date you not only lose 20 points, you also lose credibility and the chance to appear in the top block.
Updated Calendar - 15 points: There is nothing more annoying than finding your perfect holiday rental, which appears available during your holiday period, is actually booked. One of the most common queries we receive from renters is, "why does an owner not update their calendar?" So, as with valid price, if you don't do this, you lose that cred, 15 points and the chance to appear in the top block.
You've now secured 60 points with the most basic of requisites and you are well on your way to reaching that top block point level!
Photos - 15 points: The old adage a picture tells a thousand words counts for a lot in the case of attracting renters to your home. We recommend eight photos that offer a good impression of your holiday rental and the local surroundings. Use the opportunity to paint a picture of the property: the interior, outdoor spaces - garden, terrace, etc, swimming pool and of course any local highlights - town village, natural spaces, beach, etc.
Allow and display reviews - 10 points: One of the most influential factors of a holiday rentals advertisement is it's guest reviews. It adds trust and credibility to your advertisement and by adding guest reviews you are increasing the rental potential of your home.
Congratulations! You have now broken through the 85 points barrier. You are within the top block of advertisers and this guarantees you a better positioning.
But why stop there?
Google Map - 15 points: Renters love to see their final destination before they book and there is no better way of doing so than checking it out on your google map. This is especially popular with Spain die-hards; customers who have visited the area many times and know exactly where they want to be. If you add a google map to your property listing, you will also feature in our interactive map search, so you double your chances of being found.
With all this in mind...
You have your 85 plus points and you check daily to see when your property appears first on the search. Remember if you check a search as wide as say, the Costa del Sol, chances are you are going to be competing with thousands of holiday rentals, so although you will appear within the top block of search results, you aren't going to see yourself in the number one position very often.
The more the search is refined i.e. you search for Estepona, sleeps six, includes wifi and a dishwasher, then the search results narrow and your chances of being spotted are higher.
Suggested sort: Another factor in how the search results come back is down to the 'Suggested sort' feature. If a customer searches for a property using our suggested sort criteria then your property will appear in the results based on your quality score. If the customer changes our suggested sort to another preferred criteria i.e. Bedrooms - least to most, then the quality score system does not apply.
If you don't reach the 85 plus score, then the next bracket is 51 to 85 and then 50 points and less. You can log-in to your account at any time to view your points and what you need to improve them. Plus we make it easy. Spain-holiday.com sends every client a monthly statistics report which displays your quality score. So there is no excuse!
For a just little time invested in improving and updating your advertisement, you get to be more visible and enjoy more bookings!
Please read
Advertising Seminar: 2014 subscription rate and upgrade packages
, to see how you can upgrade your advertisement even further; giving your advertisement an extra boost.