In recent years advances in legislation defending equal rights for the LGBT (Lesbian, Gay, Bisexual and Transgender) population, have resulted in a greater understanding and mutual tolerance between communities. Changes have also produced economic benefits and the creation of several prosperous sectors, not least in the LGBT travel sector.
For the purpose of this article, we'll use the general term 'Gay-friendly', unless focusing on one of the individual communities.
"Gays are the world's highest spending tourists"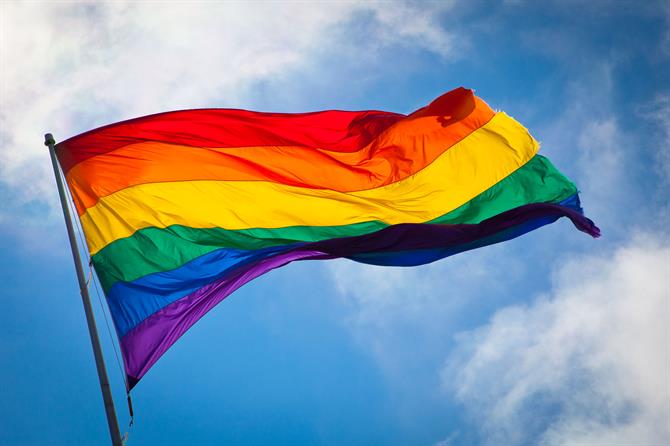 Quite a statement! But it's what spiked my interest in the subject of gay-friendly travel and accommodation.
In a survey carried out by the Gay European Tourism Association (GETA), travel expenditure of out-gay tourists in Europe was estimated between 48-52 billion euros per annum and this doesn't take into consideration travellers visiting Europe from the US and Asia.
In Spain alone it's estimated the out-gay community spend approximately 6.4 billion on travel and leisure annually. In fact, Spain is one of the world's leading LGBT destinations, two years ago it was estimated that 10% of all inbound tourists were LGBT tourists and the market is only growing in size and expenditure.
A report released only this week on the travel industry website Skift, claims 'coming out' as a holiday destination, is the new marketing trend. This is not a sector to be sniffed at.
So I started to wonder what differences, if any, made accommodation gay-friendly? And how could we apply a more gay-friendly environment to our holiday rentals? I found a survey carried out in the US, which reported that destination and budget were the top two factors in choosing accommodation, with gay-friendly third on the list.
My continued search on Google for 'gay-friendly travel' or 'gay-friendly accommodation' brought up a myriad of website directories, travel agents; even some of the biggest tour operators now offer specialised travel packages for the gay market. From gay cruises and gay tours, to exclusively gay resorts. But what do they do differently from traditional options, aside from offer an environment for like-minded travellers? Actually very little.
When it comes to the crunch, gay travellers are categorised into traveller types, exactly as hetrosexual travellers: beach lovers, party people, adventure enthusiasts, culture seekers, eco travellers, etc. And for the most part will base their travel decisions on what they want to get out of a holiday, rather than whether that holiday is gay-friendly.
I wanted to dig deeper, so I asked friends what experiences they had as gay travellers and tourists. Did they come up against prejudices and did they put more trust in accommodation that actively promoted itself as being gay-friendly?
For the most part the response was positive; they rarely came up against prejudice or felt a particular need to seek out 'recognised' gay-friendly establishments. This was certainly the case for hotel accommodation; run by staff who care little for the preferences of individual guests. They do a job and they go home.
The feedback I received regarding holiday rentals and bed and breakfasts, was slightly less positive.
You never get a second chance to make a first impression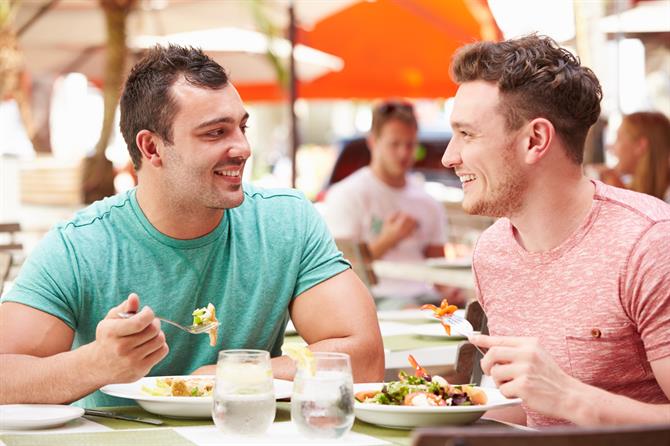 Of course, as a homeowner, you run your business with much more pride. You care about guest preferences and how your holiday rental is treated. And you want to create the right impression from the minute you open the door and welcome your guests.
Occasionally we fall down on that first impression. A fleeting look of surprise, a hesitation in your welcome, or a wariness shown on your face, when you realise your guests are a gay or lesbian couple, or group.
In fact, I found out that some gay travellers have felt the need to explain upfront they were gay, or indeed hide it if they were in a mixed group of guests; for fear it might cause a problem on arrival. They had been in situations where that look of surprise on arrival had made them feel uncomfortable and unwelcome.
As much as we have moved forward in leaps and bounds, both in terms of equal equality and mutual tolerance, there still exists some preconceptions surrounding the habits of gay tourists. Gay travellers are not surprised when they come across this type of outdated prejudice. But it goes back to what we discussed earlier. It's not a question of sexuality, it's a question of traveller type. Would you accept a booking from five 20 something lads? Hetrosexual or gay, you would probably think twice.
Let's take a look at some more statistics
Greater buying power: Gay travellers continue to show a higher tendency to travel and proportion a greater share of their income to their travel needs and habits. They also tend to spend more money on activities, eating out and other holiday items.
Gastronomy, the arts and cultural heritage feature highly on their list of preferences in a destination.
Rest and relaxation is the main motivator for any LGBT holiday.
Loyal customers: Gay travellers tend to return to a destination and accommodation where they have had a happy and welcoming experience.
Kids rule: Once gay travellers become parents, the importance of "family and child-friendly" destinations and accommodation take precedence over "gay-friendly", when planning getaways.
Off-peak: However, as less gay travellers have children, they are not confined to the school calendar and therefore tend to travel outside of peak period. Perfect for filling your off-peak weeks.
Wedding destinations: More gay couples booked a private rented residence for their wedding reception, than booked a hotel
How can we create a gay-friendly holiday rental experience?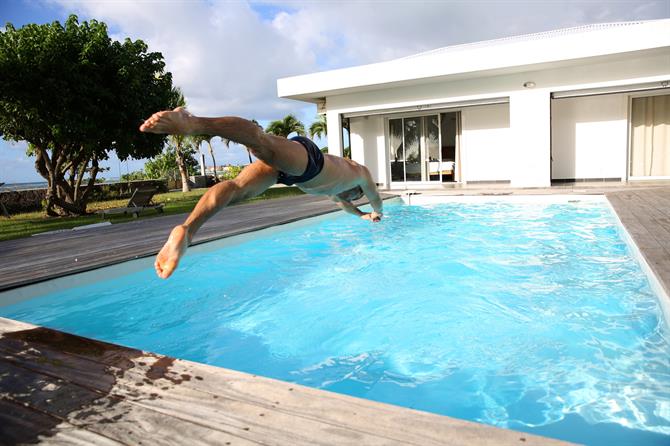 Before they've even arrived, be welcoming, open and friendly in your holiday rental marketing and descriptions. Talk about what you personally enjoy about your local area, your interests and recommendations. Remember your Insider's Guides?
Secondly, although we have established that being gay-friendly is not the main trigger for booking accommodation, it doesn't hurt to include a strapline message in your property marketing 'gay-friendly' or 'gay-friendly establishment'. It will make your holiday rental stand out amongst the short-list.
In communication with a potential guest and on arrival, it really is all about the attitude. There is nothing you can add to the mix to attract more gay travellers; it's your attitude that counts. Make your guests feel relaxed. Make your welcome authentic, respectful and inclusive and your guests will remain loyal and enthusiastic.
Statistics provided by:
Gay European Tourism Association (GETA)
CMI Community Marketing and Insights