If you remember in the last Homeowner's Newsletter and in our article, European Tourism Set to Grow in 2014, we talked about the importance of 'Selling the Dream', based on Google's 'Five Stages of Travel' interactive infographic. Holiday rentals, indeed any type of accommodation, are a means to the dream. When promoting our accommodation, we should be focusing on the bigger picture; we are more than just a place to sleep!
An Insider's Guide allows us to deliver the dream.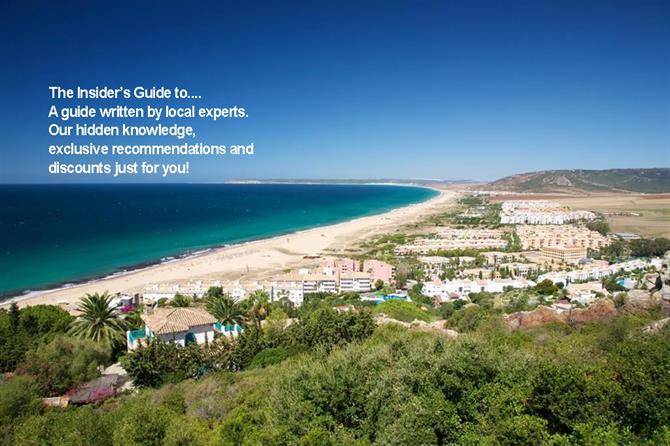 What is an Insider's Guide?
Insider's Guides: The marketing 'buzz phrase' of the moment in the travel industry. A guest-friendly guide, written by owners or agents, detailing the best highlights of the local area - trips, places to visit, beaches, shopping and eating out. Everything you would expect to find in a travel guide, with a unique difference. It contains your secret and exclusive recommendations. Hidden knowledge on places to visit, which won't be typically found in a travel guide.
At the same time, presenting the diversity of your local area in an attractive guide, will seduce more guests than just showing how well-presented your holiday rental is, as beautiful as it may be! It will set your home apart from the rest.
What benefit is there to creating an Insider's Guide for my local area?
Secure more bookings: The single objective for any marketing tool is to drive sales (bookings) and this is the aim of your Insider's Guide. A sale presentation that creates a desire around your holiday rental and ultimately stimulates bookings.
Local expert: When you show your insider knowledge of an area, you become a local expert, an ambassador for your neighbourhood, which encourages trust in you and your holiday rental business.
More recommendations: It helps you reach 'tailored' guests. Guests who will appreciate your home and the local region. If you are securing guests who are looking for 'exactly' what you have to offer, they are more likely to enjoy every aspect of their holiday. This will lead to more positive reviews and recommendations.
Diversify revenue streams: Recommendations for local businesses can lead to extra revenue opportunities through booking commissions. Create a section in your Insider's Guide recommending local activities, guided tours and supermarkets, etc. Collaborate with companies to offer exclusive discounts and you'll have happy guests and be stimulating local business economy. If you want to be a super professional host, you'll offer a concierge-style service, booking activities, car hire and restaurants for your guests.
Insider's Guide formats
There are various formats you can use to create an Insider's Guide and ideally we would recommend you use at least two of these, to offer up the information at various stages of the guest's decision-making process.
PDF: Creating a pdf Insider's Guide is a simple way to deliver information to your guests via email, and it's printable; so you can leave a copy in your home for when they arrive. We recommend you attach your Insider's Guide to your first email contact with a client. Thank them for showing interest in your holiday rental and invite them to get to know your local region.
Website: If you have your own website, it's essential that you build an Insider's Guide section into the content. Create a photo gallery dedicated to the local environment and some of your own favourite pastimes, walks, local dishes, etc.
Video: Digital video is one of the fastest growing channels for travel marketing. Travel-related video guides are more popular than reviews and static travel articles. Most of of us now have the ability to grab a video on our camera or mobile these days. You can upload videos to your website, to your social media channels and attach video links in your email correspondence.
Apps: Apps such as Coponis allow you to create an Insider's Guide in application format, that you can invite your guests to join. They can also book your recommended restaurants, tours and car hire and check-in to your accommodation.
Google Plus: If you have a holiday rental and you haven't yet set up a Google Plus page, then we recommend you start. Google Plus is an excellent marketing channel for travel and accommodation and it's perfect if you don't have your own website, as you can create a business profile, on which you can post small blog posts about your holiday rental and local area, create photo galleries and sync your page with local businesses, Google Maps and Places. It's also the channel to focus on in terms for improving visibility to your own website.
Finally… Keep it up-to-date
Keep your Insider's Guide updated. Don't let it get stale or contain outdated information. If you don't think you have the time to do this, keep the information to a more general level.If you want further information or advice on how to create an Insider's Guide for your holiday rental, please contact me: louise@spain-holiday.com