Creating a marketing plan for your holiday rental business is no different to creating one for any other business. You need to communicate the right message, to the right person, at the right time.
A week ago I watched a webinar on Rich Guest Profiling for hoteliers, and how to create a richly personalised experience for guests. It struck me that although we don't receive the volume of clients a hotel does, we can still apply the same rules to deliver targeted communication pre-, during and post-stay.
The fact you are communicating peer-to-peer doesn't alter the equation. It actually allows you to personalise your message on a much deeper level. And personalised promotions are 9x more effective than generic ones.
It takes some time to harvest and manage the data, but the expenditure is low and the benefits are considerable.
Let's take a look...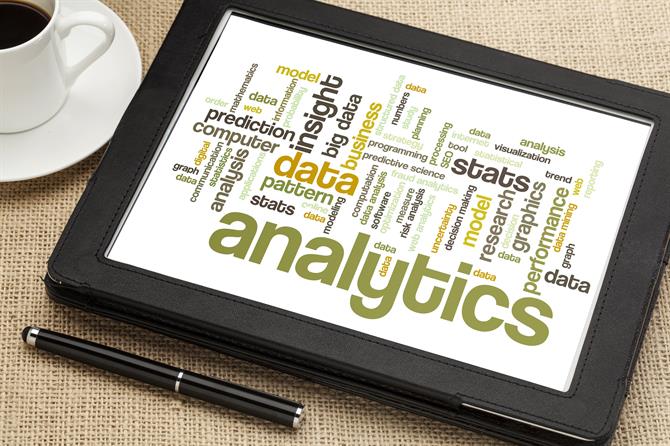 What is Rich Guest Profiling?
Rich Guest Profiling is a marketing term coined for the hospitality industry, which relates to the understanding and analysing of guest information; not limited to contact and booking information. It also encompasses information such as demographics, preferences and interests and experiential i.e. reviews and feedback
Rich Guest Profiling is then used to create totally personalised and unique experiences for your guests. It will ensure you don't send irrelevant marketing messages i.e. what's on for kids to single travellers.
Consider each stage in the communication process of taking a booking. How do you interact with guests? Each stage is an opportunity to engage your client in conversation and the more you find out about them, the easier it is to design a compelling and personalised experience.
Pre-stay: what are the different opportunities we have to reach out to guests?
Reservations, Pre-arrival emails, Special needs and requests, Check-in,
How can you find out their preferences? Ask them, previous reviews, social media
During stay: how do you engage with guests to make sure they are getting the most out of the experience?
Insider's Guides on local area, restaurants, beaches. Ideally you might create a mini guide for different traveller types, to reflect their likes and preferences i.e. kid-friendly, singles, couples

On-site information: house-rules, how-to guides, etc

Feature or service requests

Concierge services - restaurant bookings, golf, guided tours, etc.
How can you get feedback? on-site surveys, ask them
Post-stay: do they know they were valued? Encourage feedback, reviews, etc
Check-out, Guest marketing, Loyalty/repeat booking incentives, Better engagement, Promotions
How can you get feedback? post-stay surveys, reviews
What are the benefits?
There are plenty of reasons why harvesting information about our guests and potential clients is a good idea, consider some of these:
We can offer a better service: increased guest satisfaction

We can make our business more efficient: minimal wastage, more savings

We can instigate exceptional guest loyalty

We can create parallel revenue streams
The era of social marketing
An essential element in Rich Guest Profiling is social interaction. This is how many of your guests will share their experiences, likes and dislikes. So it's important you get involved with social media if you want to understand who your guests really are and what they enjoy.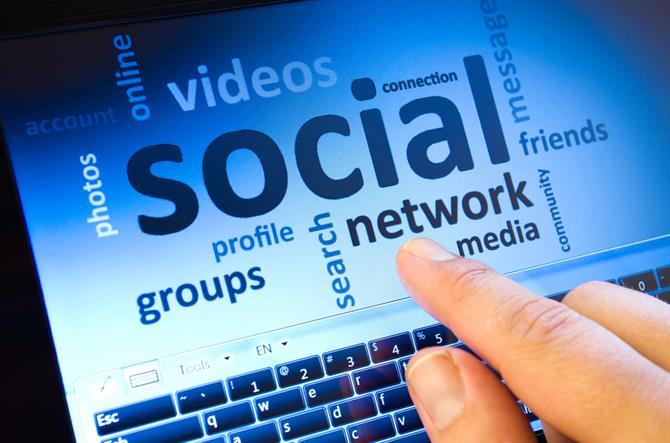 Of course we don't want to turn you into an online stalker!
Following and sharing stories with your guests is an essential part of marketing your holiday rental. And as a travel business you should also interact with travel influencers, as through these, you will have access to their followers i.e. travel consumers. Further on we'll look at how you can use the information you find through these channels.
Social media is especially relevant when targeting Millennials (18-34 year olds). This demographic group is destined to make a huge impact in the next couple of decades and should be actively engaged through social marketing.
But it's not just Millennials that we have to look out for online.
Nowadays many of us use Social Search, rather than Google Search to look for holiday ideas. This is relevant through the dream, plan and booking stage. Many travellers use social media to seek out advice on places to stay and to vet the travel experiences of others. Both positive and negative experiences are shared through social media and can go viral.
Google is adapting to this trend, through its social channel,
Google Plus
and we highly recommend you explore this channel to promote your holiday rental. Aside from this, log-in to
Twitter
,
Facebook
,
Pinterest
and
Instagram
, and you'll find no end of travellers, happy to share their experiences with others.
Guests who have a high number of followers, should be noted as a 'social influencer'. They will interact and share frequently with their followers, so it's vital to create a positive experience for them during their stay, because I guarantee their experience will be shared and shared… you get the picture.
Guest reviews

Exploring guest reviews lends another dimension to your guest profiling strategy. Socially active guests will be comfortable leaving a review about their experience; whether it be on your
Spain-holiday.com
property details page, through TripAdvisor, or via other social channels.
You can gain a lot of knowledge about the preferences of your guests, their likes and dislikes; using their feedback to create a
five star holiday rental experience
. Even checking reviews about your competitors will provide great insight into what guests perceive to be positive and negative experiences.
Examples reviews we can learn from to create a better experience:
"Comfortable home, shame the tap dripped all night, it kept me awake."

"Bed was hard, why don't owners think about adding mattress toppers?"

"There

weren't

enough towels and none that we could use for the swimming pool"
Surveys
Surveys are an excellent way of finding out more about your guests. During the stay why not leave a short survey, together with their welcome pack. This survey should be about capturing their interests and special needs.
Within post-stay communication you can add a follow-up survey. Ask your guests if the holiday rental and location met with their expectations and what, if anything, you could do to improve. This can go out with your request for a review.
Big Data
Social search and guest reviews are the ideal source for 'Big Data' harvesting. What is Big Data? In a nutshell it's 'Free Marketing Research'. The information you can find about your guests and potential clients is there for the taking. Social Media really is a treasure trove of consumer data.
Big data can include information from reviews, surveys, social mentions, guest commentary. Collating the preferences, likes and dislikes of the commentator.
With this data you can make positive changes to your holiday rental. You will have actionable insights into what travellers are looking for and what they are absolutely not looking for. Combine Big Data with Guest Data and you will have a very powerful database of information.
Guest Data
When we talk about Guest Data, we are talking more specific than just your basic level data. When you are engage in communication with an interested party, it's important to get as much information from them as possible:
Contact info - first and last name, email, postal address, telephone number

Demographic: male/female, age and marital status

Usage/history: first time or return guest, number of visits, average spend

Social: Twitter, Facebook, review history, are they an influencer?

Interests: Golf, hiking, yoga, wine, cooking

Preferences: Quiet location, drinks tea, not coffee, likes to eat out, has back trouble - needs a mattress topper

Experiential: feedback on property, reviews, enjoyed a local restaurant, feedback on a competitive holiday rental - with all this you can take action
You should retain the information from levels 1, 2 and 3 for every contact you receive, even if they don't follow through to a booking. You can start to go deeper with booking guests and interested parties, with whom you are able to maintain communication; or where you are able to gather 'Big Data' from their social profiles.
Personalisation: taking the guest experience to the next level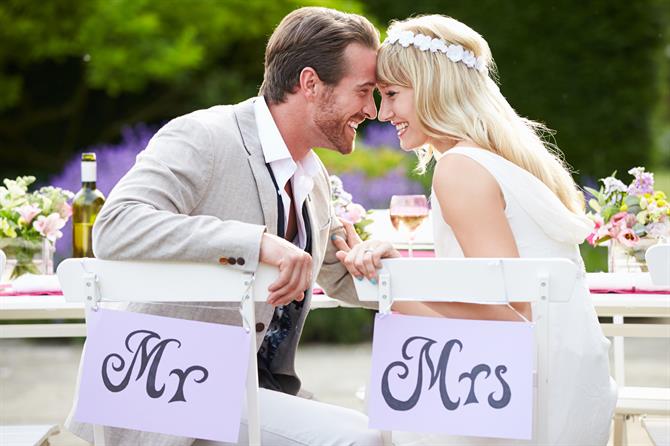 OK, so you've captured all this information about your guests and their preferences. What do you do with it all? You use it to create positive and unique experiences.
Examples of personalisation pre- and during stay
You see on Twitter your guests are spending their honeymoon at your holiday rental. When they arrive you leave a bottle of Cava to congratulate them.
Your guests confirm they are coming with children. You leave a special Kid's Welcome Pack - Spanish cookies, sweets and a key to the toy chest.
You gauge from the social commentary of one of your guests they are a wine aficionado. From here you could recommend a list of good local wines to try during their visit, or a trip to a local vineyard. Recording this type of 'interest' data also allows you to create 'relevant' marketing messages for future connection i.e. a wine festival in your area.
Your guest mentions in their booking confirmation that they are a Coeliac and asks if local supermarkets offer a gluten-free range. Imagine their surprise when you add a couple of gluten-free products in your Welcome Pack. This is a great example of the Surprise and Delight effect, only possible when you personalise the guest experience.
Finally, consider your repeat guests. It must be frustrating for them to repeat their special requirements every time they book. You'll appear super efficient if you preempt their needs i.e. would you like me to reserve a wheelchair for you this year? Book your golf or favourite restaurant?
Implementing a personalised post-stay campaign
The more you know about your guests, the more reasons you'll have in re-establishing contact post-stay. Relevant, personalised messages are incredibly powerful; they communicate how much you value your guests.
Imagine...
Your guests spent their honeymoon with you - send them a message 10 months later inviting them to spend their wedding anniversary in your holiday rental

Your guest is a wine aficionado, send them information on a local wine festival

Your guests have children, send them a half-term promotion
Building a database of rich guest profiles will ensure you create a long-lasting impression on guests and potential clients. And don't forget, personalised marketing messages are nine times more effective than generic ones, so isn't it worth taking the time to find out more about your guests?