Holiday rentals, or vacation rentals, as they are more commonly known in the US market, are growing in popularity at an astonishing rate. A recent TripAdvisor survey claimed 52% of all travellers will book holiday rental accommodation in 2014, up 8% year-on-year.
Travel experts predicted that 2014 would be the year of the holiday rental. With Spanish property prices at an all time low, owning a holiday home in Spain is an attractive investment, especially if you can turn that investment into a money spinner.
If you are considering investing in a vacation home, make sure it's for the right reasons and you have done your maths and research. If you are looking for a passive income generator, owning a 'Vacation Rental' is not going to be for you. To be a success you will need to work hard to create a dream holiday environment and long-term run your holiday rental like a five-star home-from-home.
Thousands of owners successfully rent out their holiday home in Spain. Before you dive in, check out our guide detailing some of the pros and cons to owning a holiday rental.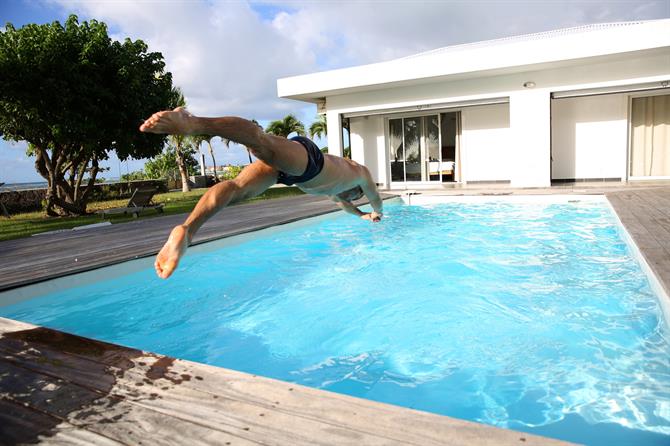 What are your reasons?
You own a holiday home and want to cover the running expenses by renting it out for short periods of the year
Property prices in Spain have plummeted to an all-time low and you want to invest, without committing to a full-time move
You see a trend in holiday rentals and want a slice of the action
You want to make a secure investment and a holiday rental business seems like a good idea
If number one is your reason. If you have been trying, without success, to sell your holiday home, or just need to cover expenses, renting the property short-term is definitely a better solution than renting long-term. You have more flexibility and can set your prices higher during peak season; but there is a lot more work involved. First study the consequences and commitment, before making your final decision.
If your reason for investing in a holiday rental business is number two or three, then it's likely that you're making a good and sensible decision.
If number four is your reason, be aware that owning and running a holiday rental is definitely not a passive investment, nor the answer to your financial headaches. However, if you do your due diligence and understand that a holiday rental is a business that needs to be run like any other to reap rewards. Go for it!
Do you have time to run a holiday rental business?
Running a holiday rental, like any other business, takes time and effort. Think a step down from running a bed and breakfast and you're on the right track.
Many owners are not full-time managers, they have a primary job, live outside of Spain and have a family. If this is you, there are questions you need to ask yourself when considering if you have the time to commit to setting up a business abroad:
Are you prepared to give up your family and leisure time?
Are you willing to work evenings and weekends to get the business set-up?
You are going to have to manage enquiries rapidly and professionally. That means taking calls and email enquiries during the evenings and weekends
If you are managing the property yourself, are you ready for 24hr calls when something goes wrong?
Visiting and overseeing the holiday rental
We highly recommend you oversee the set-up of your holiday rental. This will be your business and even if you decide to hand the management over to a Property Manager, you need to create the business model.
Tasks such as the furnishing and decoration of the property, the installation of phones, WiFi and appliances, and appointing a local 'gestor' (accountant/representative), are essential decisions that you must supervise. If language is a problem for you and you find the prospect of dealing with these responsibilities in Spanish a daunting one, it's advisable that you have a bilingual friend, neighbour or property manager to help you oversee the process. It will be more stressful if you are not around when a problem arises and you have no control over the outcome.
Know your region: The most successful owners and property managers are those that don't just market and sell their holiday rental, they shape the 'holiday dream' around their home. You can only do this, if you have first-hand knowledge of the local region. If you are investing in Spain, but are not acquainted with the country, then we strongly advise you spend time getting to know the local area, Spanish culture, local activities, festivals and, importantly, local regulation and bureaucracy. Without which, you'll end up building a mediocre business; which, don't be surprised if it fails.
Ongoing management and marketing
In the long run you need to apportion regular time to the marketing of your holiday rental business. Deciding which holiday rentals portals you want to use, ideally developing your own website and social media channels and keeping them updated.
Your calendar and prices should be kept up-to-date. you'll lose clients, before you've even got them, if you don't keep your property information up-to-date.
Successful holiday rental owners regularly update photos to present their local region throughout the different seasons. Featuring local events, regional landscapes and activities. This ensures your holiday rental stays appealing all year round, attracting low-season rentals.
Forget travelling far and wide for a while. From now on, your holiday time will be dedicated to your holiday rental: fixing, maintaining and updating the property in between guest bookings.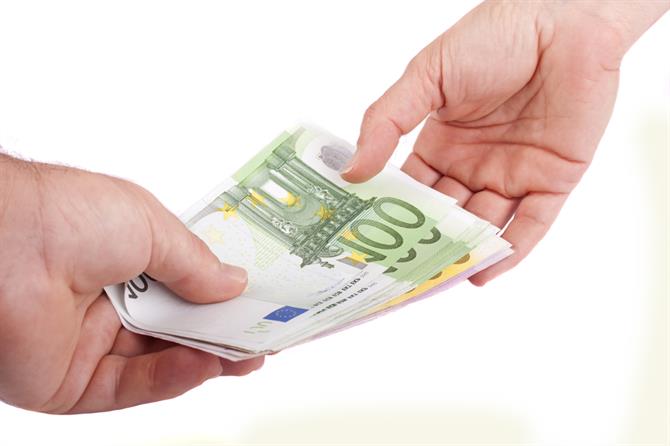 Is it a financially sound investment?
Many owners supplement their second home expenses by renting out their property for short-term holiday rentals. If this is your reason for renting, you'll need to be realistic with your calculations in the first year or two.
You won't just be covering the running costs of the property, such as the mortgage, electricity, water, phone and adsl. You'll also need to factor in costs that will turn your private holiday home into a five-star holiday rental: giving the place a lick of paint, updating any shabby furniture, investing in quality appliances, linens, housekeeping resources, etc.
If you choose to use a property manager, you'll need to pay their management and agency booking fees on a monthly basis. Plus you'll need to factor in regular fees for: holiday rental insurance, accountancy fees, IBI (council tax), community fees and your annual tax declaration.
As holiday rental licences continue to be introduced across the 17 autonomous communities of Spain, you'll also need to take the costs of applying for your holiday rental licence, and possibly an opening licence, into consideration.
Can I make money?
The simple answer is yes. But as with any business, you have to work hard to make it a success.
If you want to continue using your holiday rental and are closing off high season dates for personal use, it's unlikely that you are going to cover your annual expenses.
Here's an easy way to look at it: You have 12 monthly mortgage payments and 12 high season weeks between the end of June and mid-September.
Within this period you can charge the highest weekly rental rates. Ideally each week will at least cover a month's mortgage payment.
If you aim to rent your holiday home out for the entire high season period, then you will be able to cover at least the year's mortgage expenses and possibly more, if you are charging a higher rate than your monthly mortgage fee.
All other weeks booked - Easter, Christmas, low season weeks, can cover other expenses and in time, turn over a profit.
If you are looking for a sound, long-term investment, a holiday rental can be a good choice. Manage it well, rent it out throughout the year, only using it out of season, or when you don't have bookings and aim to pay the mortgage off as soon as possible. This way, you'll have a nest egg and a holiday home waiting for you when you retire.
Should I use a property manager?
There are pros and cons to working with a property manager. If you are not living close to your holiday rental, then you need to have someone of confidence, who can be on hand to meet and greet guests and attend to any issues that may arise during their stay.
This doesn't have to be a property manager or agency. You can ask a friend, neighbour, your housekeeping resource, or any other trustworthy and responsible person to help you out. However, you need to consider that tending to guests needs isn't a 9-5 job. If the boiler packs up on a sunday, or the washing machine doesn't work at midnight, your guests are going to call and want a quick solution. A friend or neighbour might be happy to help out, until they find out they are 'on-call' in the evenings and at weekends.
On the other hand a property manager is a professional entity, paid to be on hand 24/7 and who will be equipped to offer advice, source suppliers or professionals at a short notice and who is accountable for your holiday rental.
A property manager should also market your holiday rental locally and online. When you are choosing a property manager, it's essential you ask them where and how they market their property portfolio.
If you do choose to work with a property manager, you will need to factor in their management fee and booking fee, or commission, which can range from 15-30% per booking; depending on the services you want them to undertake.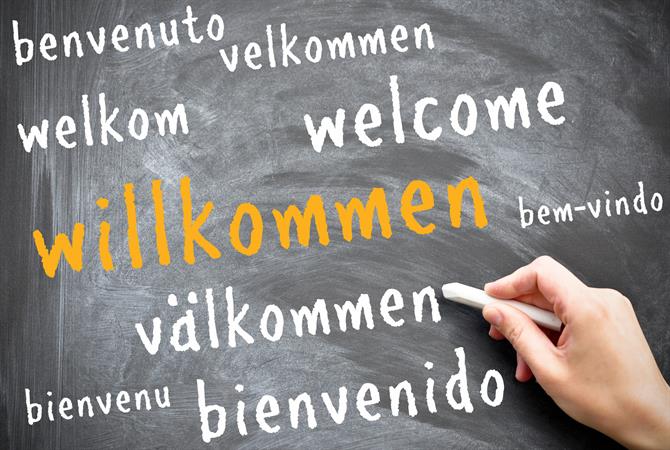 How can I guarantee guests will treat my home with respect?
There is no way you can guarantee that guests will respect your home. Accidents happen and on some occasions you may be unlucky with misbehaving guests. To avoid problems there are certain rules you can apply, which will help protect your home against disrespectful renters.
Vet your renters: we strongly recommend you talk directly with potential guests to get a feel of their situation and what they want from your accommodation
If you are very particular about how your holiday rental is treated, we recommend you don't accept bookings from groups of young friends. You may want to put a minimum age rule. Or insist that at least one member of the group be over 21 or 25. You choose.
Set and establish your house rules with every guest: include conditions for smoking, pets, air conditioning usage, pool rules, etc.
Create a holiday rental booking agreement, which every guest must sign
Prevention is better than cure. But it's still a good idea to have that cure in place, which is where a holiday rental insurance policy comes into play. And since the introduction of holiday rental licences in Spain, it's essential that you purchase specialised insurance that includes public liability
What tax and legal implications are there in owning a holiday rental?
If you want to run a successful business, you need to start off with success in mind. The same professional rules you apply to any business, apply to your holiday rental and that includes paying taxes and staying within the law.
Tourism is a major contributor to the Spanish economy and holiday rentals are currently dominating the spotlight; both for their growing popularity and due to the introduction of legislation that will govern the holiday rental industry moving forward.
If you want to set-off in the right direction, research your local region to see if a legislation has been introduced and if you need to apply for a holiday rental licence. Find out more about the legislation in your region in our region-by-region guide to holiday rental licences in Spain.
To apply for your holiday rental licence, you may also need to have a Certificado de Eficiencia Energética (Energy Performance Certificate) in place. Check out how to apply for your Energy Performance Certificate in Spain.
Owning a holiday rental also has tax implications. You must declare your income in the annual 'Declaración de Renta' (tax return) and in some cases, depending on your country of residence, you will also need to present your earnings there. There are different guidelines for residents and non-residents, you can find out more in our article, Declaring the Taxable Earnings from your Spanish Holiday Rental
Finally, to own a property in Spain, regardless of whether you live here or not, you will need to apply for a NIE - Número de Identidad de Extranjero (Foreign Identification Number), this is used to identify you for tax purposes.
Owning a holiday rental can be lucrative and rewarding. If you put the commitment into the business, you will reap the benefits and in the long-term have a second home in the sun. If you decide that owning a holiday rental is right for you, do your research, do your sums and plan out the methods that work best for your situation.
Related reading:
Five minutes with an expert video: Property management for holiday rentals