The volume of holiday rentals continues to grow in the Region of Murcia. Holiday rental activity in this province has been regulated since 2005 by Decree 75/2005, which was later modified by Decree 37/2011 (Technical description checks) from the Murcia Government.
You can check the holiday rental law of any other regions in this article.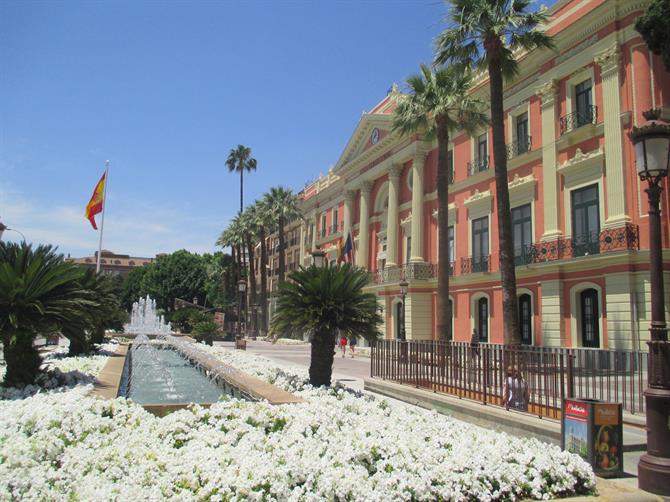 What's considered a holiday rental?
According to the decree 75/2005, there are two categories of holiday rental classifications, defined by a number of properties belonging to a particular homeowner or manager.
If a homeowner has only one-holiday rental property, whether it is an apartment, villa, home, chalet, or mansion, it is referred to as "holiday home". But, if a homeowner has two or more holiday rentals, whether they are apartments, villas, homes, chalets, or mansions, they are confusingly referred to as "tourist apartments".
Holiday rentals need to be ready for every guest and situation. Although both types of holiday accommodation have different features requirements, there are two which both accommodation types must fulfil in order to obtain the licence:
First Occupation Licence

Comply with the Accessibility Law
Tourist apartments
Tourist apartments are usually all located in the same single building or close by in a common space or complex (two or more holiday rentals). They must be advertised with a detailed description so they do not cause confusion for potential guests.
In addition, they must keep a register of every guest that stays.
There are four categories for classifying the different levels of quality within a given rental property. The classification should be displayed in the entrance of the property with one (the lowest), two, three or four keys (the highest):
Luxury

First

Second

Third

Rooms:

Single room

10 m2

8 m2

7 m2

6 m2

Double room

15 m2

12 m2

1º room: 10 m2

2º room: 8 m2

8 m2

Bunk beds

No

No

4 m2

4 m2

Wardrobe

Yes

Yes

Yes

Yes

Bedside table

Yes

Yes

Yes

Yes

Bed linen

Yes

Yes

Yes

Yes

Bathroom:

+5 m2

+4,5 m2

+3 m2

+3 m2

2.º bathroom

+ 4 Seating

+ 5 Seating

+ 5 Seating

+ 6 Seating

Bath - shower

Yes

Yes

Yes

Yes

Toilet

Yes

Yes

Yes

Yes

Washbasin

Yes

Yes

Yes

Yes

Bidet

Yes

Yes

Yes

Yes

Towels and toiletries

Yes

Yes

Yes

Yes

LivingRoom:

+16 m2 (4 m2/seat)

+14 m2 (3m2/seat)

+12 m2 (2,5 m2/seat)

+10 m2 (2,5 m2/seat)

Kitchen:

Separated

Yes

Yes

Yes

Cutlery

Yes

Yes

Yes

Yes

Plates

Yes

Yes

Yes

Yes

Cookware

Yes

Yes

Yes

Yes

Home appliances

Yes

Yes

Yes

Yes

Services:

Safe box

Yes

Yes

Yes

Yes

Air conditioner

Yes

Yes

Yes

No

Heater

Yes

Yes

-

-

Hot water

Yes

Yes

Yes

Yes

Phone

Yes

Yes

No

No

Internet connection

Yes

No

No

No

TV

Yes

Yes

Yes

No

Cleaning

Daily

1 /week

-

-

Linen cleaning

Daily

2 / week

1 / week

1 / week

Holiday homes
Holiday homes are defined as isolated properties, whether they are apartments, bungalows, villas or chalets that are rented for holiday or tourist purposes (one-holiday-home).
For holiday homes there is no classification system for indicating the standard of the accommodation. Nevertheless, both tourist apartments and holiday homes are required to fulfil some basic requirements:
Permanently running hot and cold water

Electricity and light

Cleaning before check-in

Fresh bedding at least once a week

TV

Disposal point
The management company or the homeowner must:
Maintain optimal conditions in the property

Inform guests about services offered (if applicable), house rules and emergency contact numbers.

Provide manager's or homeowner's personal contact phone
Holiday home owners must also keep a register of all the guests staying in the property and all advertising material must specify the type of tourist accommodation on offer, to avoid any confusion for potential guests.

How do I register my holiday rental in Murcia?
The registration procedure is the same for both tourist apartments and holiday homes.
First, you need to fill in a "Declaración responsable" form, which states officially to the authorities your intention of renting out your home for touristic purposes. You could find the forms for both Tourists Apartment licences and Holiday Homes in the Murcia Government website. As soon as you have submitted the form via the Registro de Empresas y Actividades Turísticas de la Región de Murcia, you can begin advertising and rent your property.
After clicking on the link that goes to the Registry, you can find a Google alert that informs you that the website is not secure. Unfortunately, this website is the correct one, even though they have not established security measures on their website.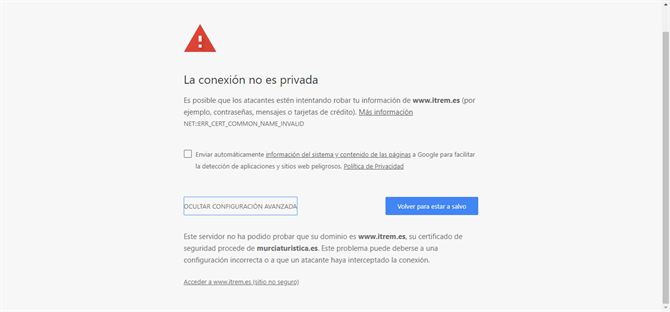 Please, proceed to click on "Advanced configuration" and in the link below. Once you are there, you will be able to submit all the information necessary.
As you can submit your application in person, you can find where to go or send your Declaracion Responsable here. Keep in mind that these offices are the 'Oficinas de Atención al Ciudadano' and are only for registration purposes. Therefore, if you are looking for more information, the Oficina de Turismo will be able to assist you further (located in Avda. Juana Jugán, 2 - Murcia).
You can find the forms here:
Along with the form, you must include in your submission information about:
Category and classification (tourist apartments)

How many properties are you submitting

The dates when your property is going to be available to be rented

Description of your property

Plan - 1:100 or 1:50 scale
Once your application is submitted, the relevant authorities will contact you to schedule an inspection of your property, during which they will check that all requirements are fulfilled. Following the inspection, there's a waiting period of around three months until you will receive your registration confirmation.