This month Spain-holiday.com organised the first Vacation Rental Summit in Spain. Bringing together over 50 property agents in Andalucía for a morning of industry discussion and networking in Mijas.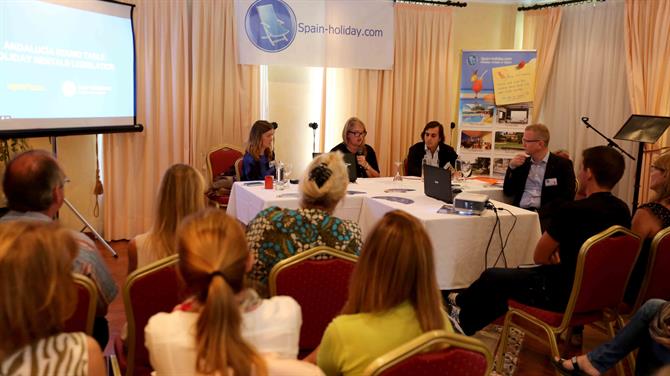 Seville-based association
Apartsur
collaborated in the roundtable discussion on the imminent introduction of regulations to holiday rentals in the region. A topic that is set to affect property
managers and owners and will set the bar for the future of the industry here in Andalucía.
Claus Sorensen, CEO of Spain-holiday.com touched on the increasing threat of
phishing in the holiday rentals industry and how to avoid it.
A subject that has been reported on a global level, as it affects not only holiday rentals, but all online businesses to the tune of billions of dollars every year. We were also lucky enough to include award-winning photographer
Wayne Chasan
amongst our guest speakers, who discussed the value of good photography and tips on achieving better quality images for holiday rental marketing.
The event was a resounding success and the start of a series of business meetings planned by Spain-holiday.com for property managers and owners throughout other regions of Spain. The meetings are a great opportunity for clients to take part in roundtable discussions, covering topical and trending issues in the industry, as well as business skills and marketing workshops. Through group collaboration and networking we can develop a stronger industry platform to drive our business into the future.
Our next events will be held on the Costa Blanca and subsequently the Barcelona-Costa Brava area. An invitation will be sent out to clients in each region. If you are interested in taking part in an event in your local region, please get in touch. Email:
louise@spain-holiday.com