Flying into sunny Spain for a late summer break, perhaps Andalucía? Love music festivals but hate the weather and wellies that normally accompany them? Then you're in luck - book now for Gibraltar Music Festival 2015 and catch the hottest headliners of the year, all under the warm September sun.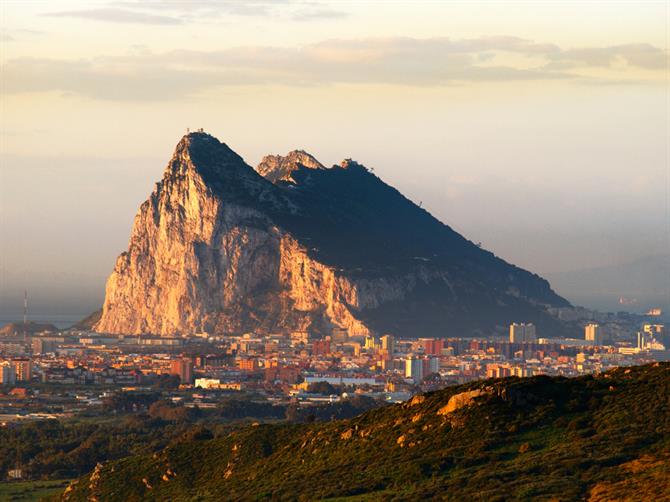 When is it?
The dates for your diary are the 5th and 6th of September. Since the inaugural concert back in 2012 with Jessie J as the headline act, the crowds have got larger and the amount of star acts has got bigger. In previous years, this successful festival was held over just one day, but this year they're ramping up the volume and there's a 2 day event to look forward to.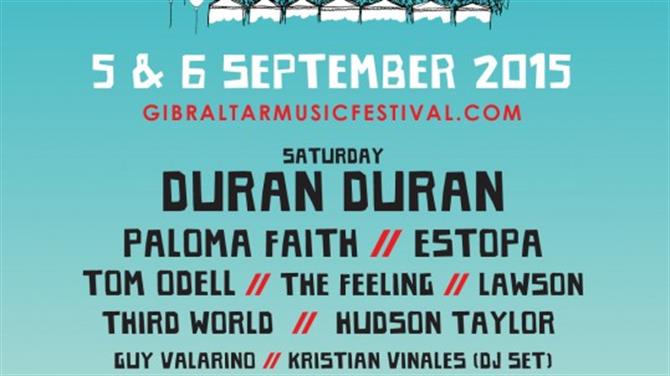 Where is it?
The venue: Gibraltar - fondly known as the Rock, pretty apt in this case! Just across the border and the airport runway the venue is the superbly located Victoria Stadium. *See notes below on passport requirements.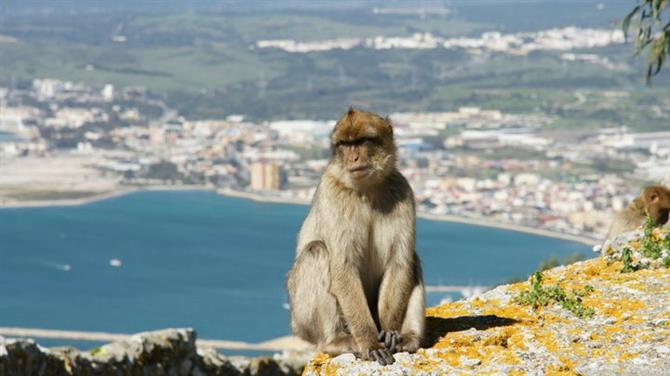 How do we get there?
Fly straight there from London, Manchester, Birmingham or Bristol - BUT - Málaga is the best option for budget airlines, better deals and is just 1hr 30 minutes away by road.
Hired a car? Drive to the festival. Just 126 kms is an easy and picturesque drive from Málaga airport. But, don't try and park in Gibraltar, space is limited and queues build up very quickly. Instead, park at La Linea de La Concepcion on the Spanish side, just a couple of minutes walk from the border (and the venue).
Bus it. A really handy option, especially if you're holidaying on the Costa del Sol or the Costa de la Luz (see picture below) without a car. The organisers of Gibraltar Music Festival this year have thoughtfully set up a special bus service, with no less than 11 pick up points at:
· Malaga
· Torremolinos
· Mijas
· Marbella
· Estepona
· Cadiz
· San Fernando
· Seville
· Jerez
· Tarifa
· Algeciras
Buy tickets by clicking here. At time of publication, there are still Saturday General Entry £69.00, Sunday General Entry £69.00, or the superb value Weekend General Entry £79.00. VIP passes have all sold out - such is the popularity of this event.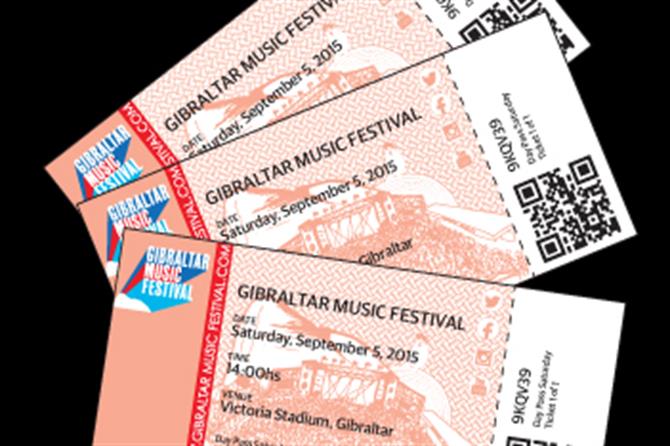 What's the line up?
Gibraltar Music Festival will be the best place to be on 'Planet Earth' - yes, Duran Duran are headlining on Saturday night.
Top names are being announced all the time, with more added weekly.
Here's a list of the acts announced so far.
Saturday
Duran Duran - Formed way back in '78 and still going strong! The Saturday headliners have had 14 Top Ten singles and sold more than 120 million records. They have a new album due in September too.
Paloma Faith - Fresh from her award as Best Female Artist at the 2015 Brit Awards. The beautifully eccentric singer who was born to an English mother and a Spanish Father in Hackney. She will take to the stage and blast some of her top 20 singles with her individual style.
Estopa - These are a Rock and Rumba outfit from Cornella, a suburb of Barcelona. The two brothers, José and David Munoz will get everyone dancing with such numbers as El Run Run and Cuando Amanece.
Tom Odell - The Sussex born young English singer-songwriter will perform such hits as Real Love (Remember that John Lewis Penguin Ad?!) Discovered by Lily Allen, he scooped Songwriter of The Year at the Novello Awards in 2014.
The Feeling - Since entering the UK charts at No 7 with one of the year's biggest radio hits - Sewn - The Feeling have established themselves as firm favourites on the festival circuit too.
Lawson - The British 4 piece with their infectious anthems and 6 Top 10 singles will get the Rock singing. *interesting fact - they're named after the Liverpool-based surgeon Dr David Lawson, who performed life-saving surgery on lead singer Andy Brown in 2006.
Union J - From the X Factor in 2012 where they finished in 4th place - they'll keep the girls happy!
Third World - Jamaican Reggae in the afternoon sunshine on Gibraltar - what more could you want? Past days have seen them perform alongside the Wailers and the Jackson 5.
Hudson Taylor - The Irish Folk duo hailing from Dublin are brothers Harry and Alfie Hudson Taylor and they'll play numbers from their 2015 debut album Singing for Strangers. But they won't be strangers to anyone after this incredible festival.
Guy Valarino - Acoustic melodies of sun, sand and sea - and he's from Gibraltar of course, so he's an expert!
Kristian Vinales - Psy-Trance artist.
Jeremy Perez & Tom Stott - Home grown soulful grooves for a sunny afternoon.
Kharma 13 - A Spanish rock band to get your mojo moving.
Sunday
Kings of Leon - The American rockers from Oklahoma are going to light up the night and headline on Sunday.
Madness - The party everyone is looking forward to! Suggs & Co bring their inimitable Ska sound from Camden Town to sunny Gibraltar for an evening of, well, madness!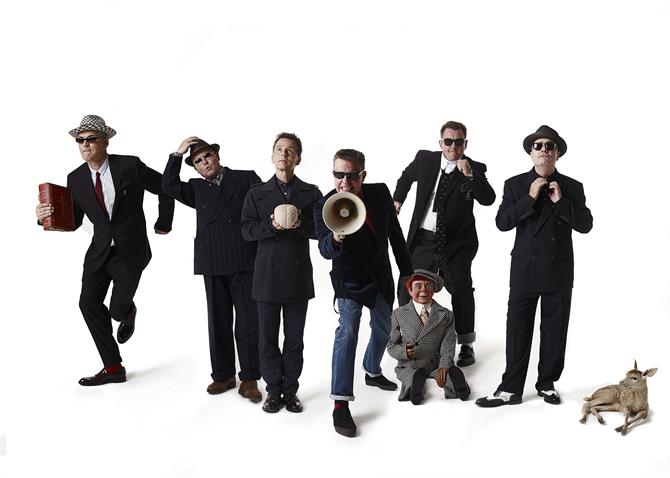 Kaiser Chiefs - Ricky Wilson may have had his hot seat on The Voice - but on Sunday 6th September he'll be on stage with the rest of the award winning band blasting out such huge hits as Ruby - if he can be heard over the crowd!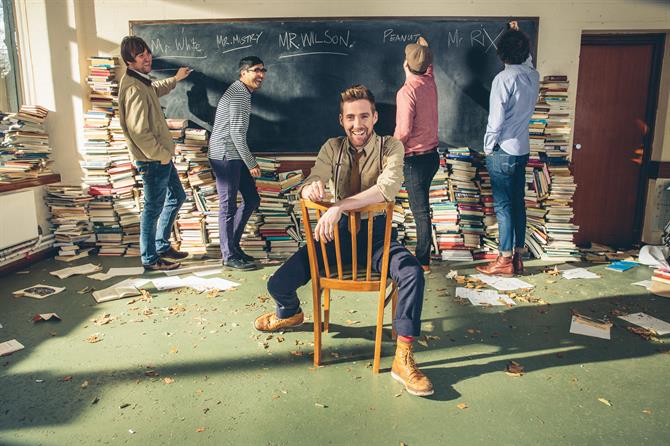 James Bay - Hailing from Hitchin the singer-songwriter who scooped the Critic's Choice Award at the 2015 Brit Awards will sing hits such as 'Hold Back the River' and numbers from his No 1 hit album 'Chaos and Calm.'
Ella Henderson - Another X Factor finalist whose first single Ghost got to No 1.
Rae Morris - The Blackpool singer-songwriter had her debut album this year and promises to become huge in the near future.
Dub Colossus - A little bit of World Music for a sunny and pleasant afternoon in the form of contemporary Ethiopian artists and Debulah (AKA Nick Page). Expect dreamy and hypnotic grooves and Ethiopian pop.
Headwires - We loved these last year! A local feisty little band with original songs and really fun covers.
Paddy Taylor - Another Irishman, this time from the north of the Emerald Isle bringing his own brand of singer songwriter magic.
Dead City Radio - High energy Rock and Roll band to get everyone in the mood with their big choruses and inspiration from the 70's through to the 90's.
Tim Garcia feat. Afterhours - A Gibraltar singer-songwriter competition winner.
*More bands still being announced*
What else is there?
Besides the famous names on stage, and the value refreshment areas and chill zones, you might also want to see something of the local area. Rich in military history, Gibraltar also offers plenty to see and do.
Visit with the Barbary Macaques or take to the crystal seas that surround this island location and catch a silvery glimpse of Dolphin in the wake of your boat.
A little shopping is a must - with Gibraltar remaining a VAT free jurisdiction. The main shopping areas are full of shops that will tempt you in with big brand perfume and jewellery displays - bear in mind the Gibraltar Pound is equivalent to Sterling, no costly conversion.
There's a wealth of places to eat too - stroll around and see what takes your fancy.
Walk it off with a climb to the top of the rock, at 426m you'll be able to take in some of the best views in this part of the world, across the Mediterranean and the Atlantic - and the fascinating sight of Europe and Africa as impossibly close neighbours.
Check out these 5 things to do whilst visiting Gibraltar.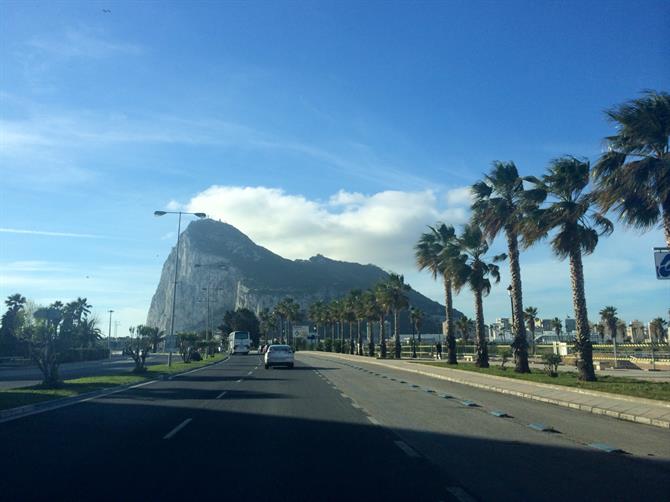 Where can we stay?
The bus service means you can attend the festival and still choose from a long list of destinations along the Spanish coastline for that holiday to remember.
What'll it be? A townhouse in Tarifa on the stunning Costa de la Luz? An apartment in Estepona with sunsets included on one of the best beaches in the area? How about a villa in Marbella for the whole gang? Hey, you never know who might be your celebrity rock star neighbour...!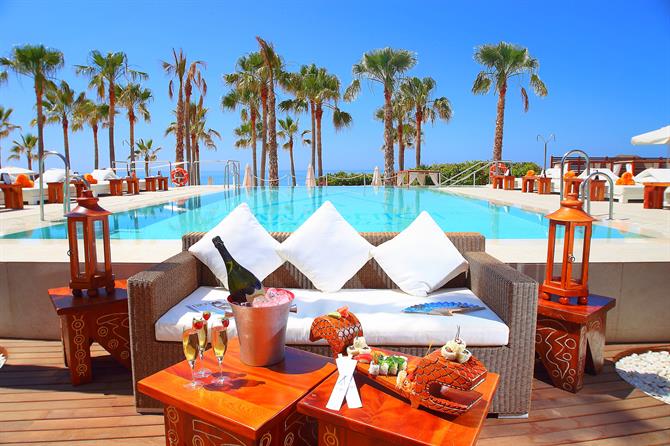 Don't forget...
Besides your all-important ticket, it's really important to remember your passport to gain entry into Gibraltar from Spain, or your D.N.I. if you're a Spanish National.
Bring a hat and some sun-cream - it gets really hot. Mad dogs and Englishmen and all that. There are lots of shaded areas but of course if everyone has the same idea...
Some money for food and drink - you can't bring any refreshments in with you - but there are great value food and drink outlets on-site, and plenty of them.
Comfortable, loose clothes (Baggy Trousers?) and sensible footwear - and you'll be ready to rock!