Summer is the perfect time to take advantage of the outdoors in Barcelona. You can walk around and check out the modernist buildings and colourful tilework. But you'll have to withstand the heat and humidity. There's no reason to suffer! Here are five ideas to keep cool and enjoy the best of the summer in Barcelona.
1. Check out a local beach (duh).
With nine different beaches to choose from in Barcelona, there's a scene for everyone. From the crowded and lively atmosphere in Barceloneta - to the calmer, relaxing sands of Llevant. Fancy doing some shopping while you're around? Head to the Port Olimpic. Read more about our Barcelona beaches here.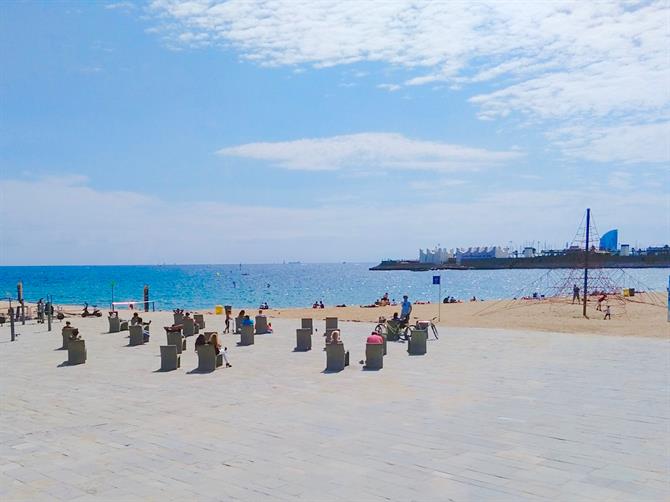 2. Head to the less crowded beaches outside Barcelona.
The further that you go outside Barcelona, the more you'll be able to spread out on the sand. You can take the train and just walk to the nearby beach. Going north, take the R1 Rodalies train. If you're going south, take the R2 Rodalies train. Here are the nearest beaches:
Badalona - Whilst still being outside Barcelona, Badalona is the closest northern beach outside of the centre. It's also the fourth biggest town. The sand here is a bit rougher (harder to make sand castles), but the atmosphere is perfect. You can spend a day shopping, strolling the wide promenade, or getting your rays on the sand. It's reachable via Metro L2 Badalona Pompeu Fabra.
Montgat - This is the first beach outside of Barcelona. It's only about 25 minutes away, but you get a feeling you're not in the hectic city anymore.
Ocata - This beach is wide, so you will definitely find a space to lay your towel here. If you come late, you might be a bit further from the water, but you're pretty much guaranteed a spot to spread out. The town next to the beach is El Masnou, which has only a few restaurants nearby.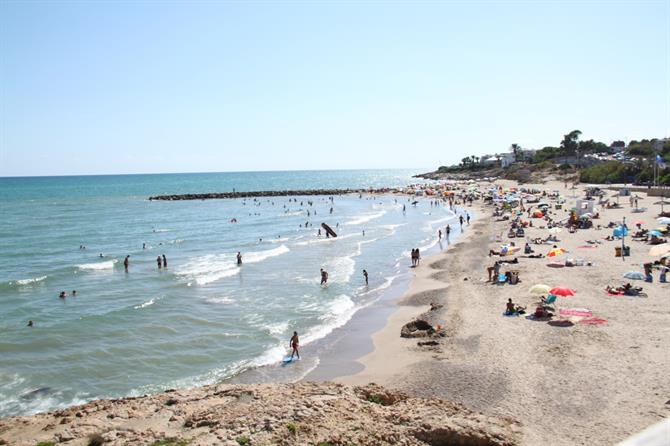 Gava Mar - This is a tranquil beach south of Barcelona. The only way to reach it is by bus.
Castelldefells - If you're a water sports lover, head to this beach for some kitesurfing and windsurfing. It's a calm beach with a wide promenade.
Garraf - A small beach, Garraf has encanto (charm), mainly because of the picturesque green striped huts that line it. Come early to nab your spot here. It gets crowded!
Sitges - This is gorgeous small town with whitewashed buildings. In fact, you can make a whole day of your trip, wandering the narrow streets and enjoying a paella on the boardwalk. Get to know Sitges a little bit more.
3. Head to the urban pool of Jardin de la Torre de Les Aigues.
A beach in the centre of Barcelona? Albeit tiny, the Jardin de la Torre de Les Aigues is a perfect place for parents to take their kids to splash in the shallow pool. The 24-metre-high tower was built in 1870 to supply water to the surrounding area in Eixample.
After more than a century, it's been converted into a mini beach - sand, shallow water, changing rooms, toilets, and loads of shade. The pool tends to be packed all day, so the best time to go is during lunchtime from 2-3pm. You can even bring your lunch here! Entry fees are reasonable, but check the website for details.

4. Or go to the larger Parc de la Creueta de Coll.
Sitting at the foot of the hills of Gracia, the Parc de la Creueta de Coll is another urban oasis in the city. You can enjoy a volleyball game, have your kids play at the playground, wade in the shallow pool, or lie around and read a book. Set in an old quarry, the 6,000-square-metre pool is beautifully surrounded by trees, hills, and a curious heavy steel claw sculpture called "Elogi de l'Aigua" ("Praise of Water"). It's really an ideal place to relax and enjoy a day out.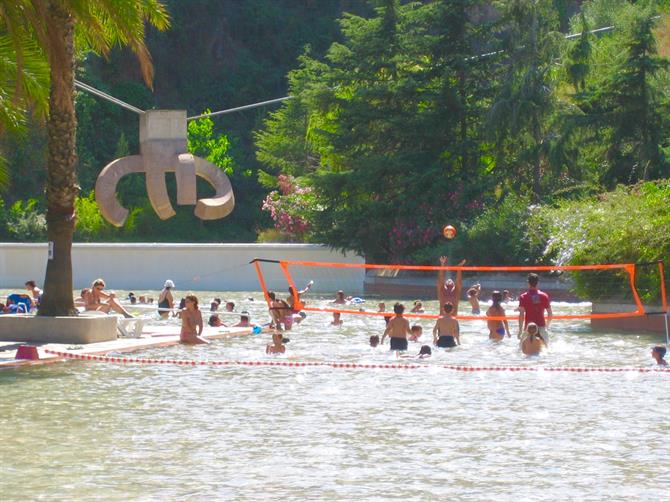 5. Have an ice cream at a local heladeria.
Oh, sweet and creamy ice cream. Nothing is more fitting and refreshing than getting an ice cream to cool your palate in this sweltering heat. From homemade Italian gelato to centuries-old heladeria, you can find a few ice cream shops to satisfy your sweet tooth. Try the century-old artisanal ice cream at Tio Che's in Poblenou. Or have a taste of real gelato at Delacrem in Eixample, where they use 100% natural ingredients and is made that day.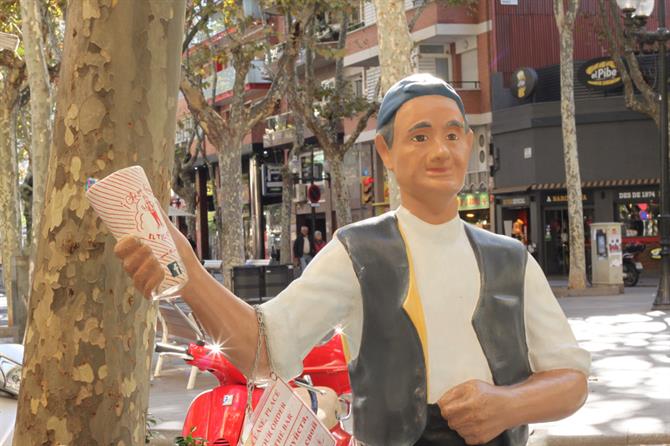 6. See a film at an open-air cinema.
Summer open-air performances are abound in Barcelona. You can enjoy an evening film at the Castell de Montjuic. Bring a blanket, some snacks, and some drinks.
Want a more beachy scene? Head to the Cinema Lliure de La Platja. There are four beach locations: Barcelona (Barceloneta), Badalona, Mataró, and El Prat. In Barcelona, it's next to the Club Natació Atlètic-Barcelona. All films are in original language, but will have subtitles in a differing language (English, Spanish, or Catalan), so everyone can enjoy it. Seating is on the sand, or wherever you can grab a spot. Go early! Entrance is free.
7. Have a meal or get a drink from a rooftop view.
It's hard to find a bad rooftop view in Barcelona, and there are hundreds of places to gain altitude. Try the Sky Bar Grand Hotel which has an infinity pool, the Michelin-star-rated Dos Cielos Restaurant in Meliá Barcelona Sky Hotel, the Grand Hotel La Florida, one of the highest places in the city in the hills of Tibidabo.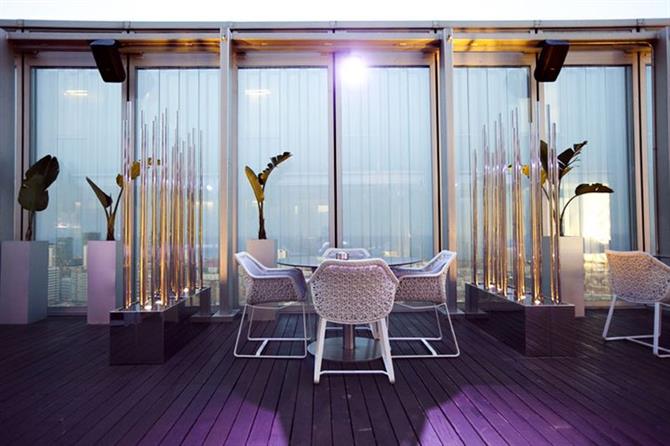 Have you been to Barcelona in the summer? Have you been to any of these places? Share in the comments below!