Parque de la Paloma, or Paloma park, is situated right in the heart of Benalmádena, Arroyo de la Miel. It covers some 200,000m2 and is less than 300m from the coast. This green oasis is entirely man-made and was only opened in the mid-1990s.
A firm favourite with locals and tourists alike, Parque de la Paloma was voted as being in the top 25 best parks in Europe by Tripadvisor in 2014. One of only five parks in Spain.
Walking around Paloma park feels as if you are a world away from the beaches and the usual tourist trappings and is one of the best family days out on the Costa del Sol.
Parque de la Paloma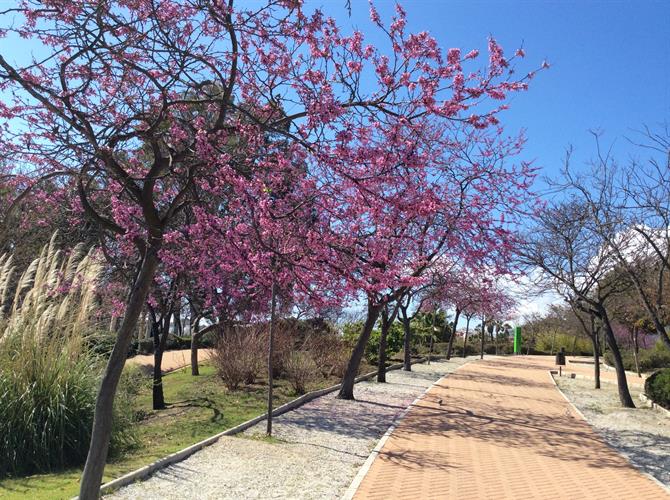 The park was officially inaugurated in 1995. Since that time, it has become a favourite place for evening walks, weekend picnics and romantic strolls for people visiting and staying in a holiday apartment in Benalmádena. It's a great place to get away from it all and to seek some peace and quiet. Particularly on long summer evenings.
As one of the best things to do for families in Benalmádena, over the years, the park has become something of an impromptu animal sanctuary, with rabbits, peacocks, goats, emus, donkeys and various other animals. Some of them wander around freely and are always a big hit with the younger members of the family.
The bigger animals, the goats, peacocks and emus have been placed and are cared for by the Benalmádena town hall. The rabbits, chickens, guinea pigs, and hamsters (yes, we've seen a couple of bewildered looking hamsters) have been abandoned and have since made the park their home. All of the animals are accustomed to humans and are very tame.
The most recent additions to the park are two donkeys, 'Milagros' and 'Dotty'.
There are several lakes, including one large one, with scores of ducks, swans and turtles. You can walk around the lake's perimeter and spot animals in the undergrowth. There are also kiosks that sell packets of seeds, with which you can feed the animals.
For the more actively inclined, you can rent quadricycles (a hybrid "bicycle-car" that seats up to four people). Rental prices are very reasonable and you're allowed to cycle around the lake three times. Which is more than enough for most people. It's also a popular spot for runners.
For adults, This is a great place to relax. Concerts are held and storybooks for children are celebrated throughout the year and summer evenings especially on Fridays and Saturdays. You can also take advantage of your visit and explore Europe's largest stupa.
The Cactus Garden - Jardin de Cactus
Parque de la Paloma also houses one of Europe's richest collections of cacti and succulents. Aptly named the cactus garden, el Jardin de Cactus.
The garden offers more than 2,000 cacti from over 450 different species. They have been carefully labelled and divided up according to their country of origin.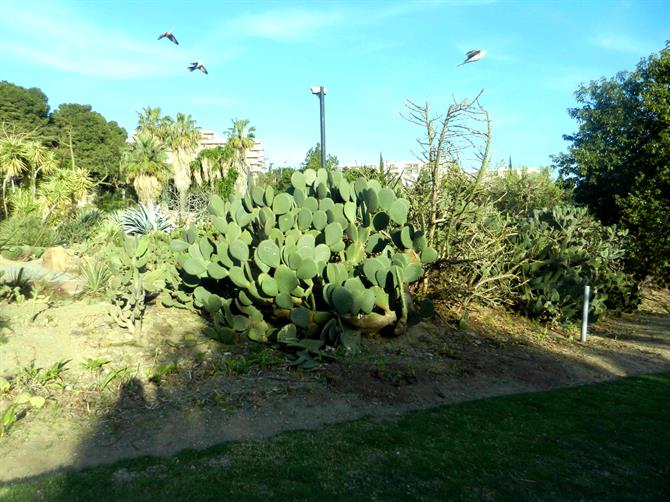 There's another, smaller lake that sits adjacent to the cactus garden. Being slightly more secluded and quieter than the bigger one at the bottom of the park. It's a favourite spot for some of the shyer animals, the peacocks and swans, in particular.
Also of note, is the Parque de Los Arboles, the tree park. You can see a number of interesting plants and trees, most of which come from Africa.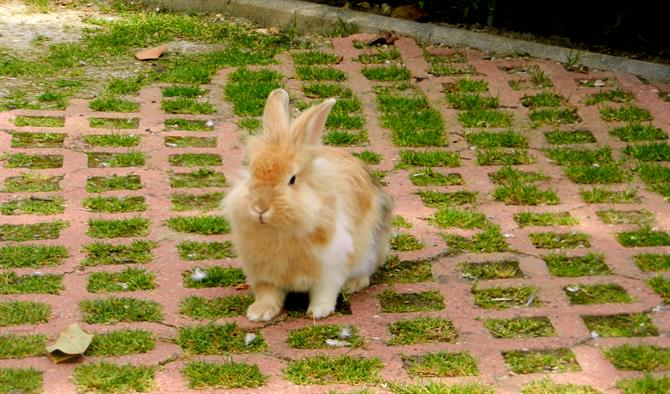 There are two children's parks. Including one large one at the top. Younger children will have the time of their lives, with a choice of slides, jungle gyms and hanging bridges.
The pathways are well maintained and easily negotiable with children's buggies. All in all, it makes a fantastic few hours out for the whole family. And best of all it's completely free.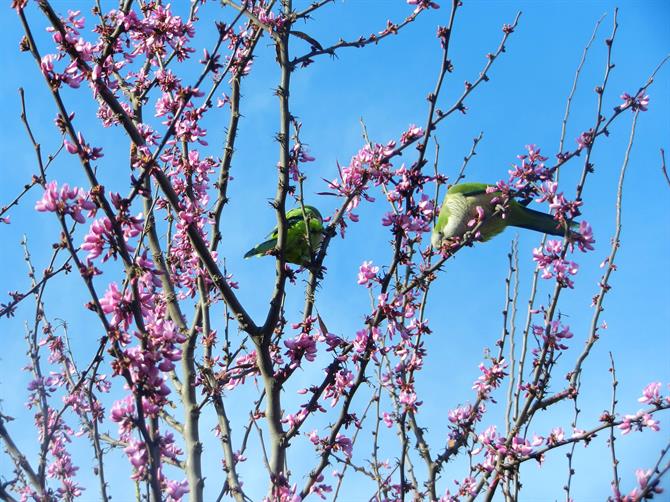 There are several cafes and kiosks situated throughout the park. They are all reasonably priced and provide a great spot for a drink and/or snack.
These cafes are popular, particularly in the summer months, with people sitting on the terraces, drinking coffee, reading the newspapers and watching the world go by. There are certainly worse places to be.
Practice Sports In Parque de la Paloma
La Paloma Park is one of the best places for running on the Costa del Sol,
you can also take advantage of the different machines that are scattered around the park for an extra dose of exercise.
For lovers of trying new things, rent four-wheeled bicycles on the lake for the whole family. At a great price, you get to take three laps of the lake which is more than enough.
Cafes, Restaurants and Picnics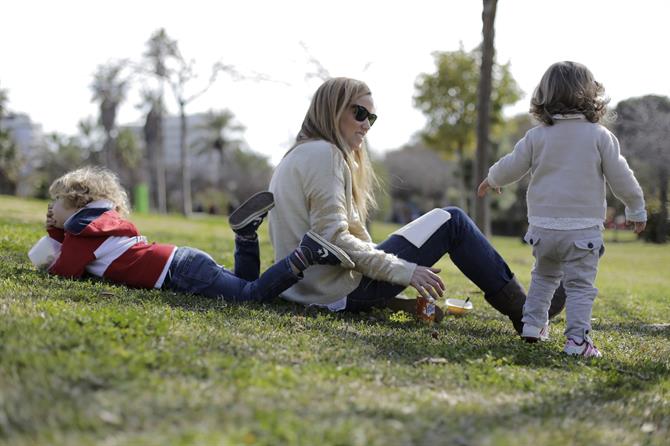 The vast expanses of green area in Paloma park allow you to enjoy a great family day out in Benalmedeña and an incredible picnic.
If you don't feel like taking a picnic, the park has 3 cafes. If you want to have breakfast, head to the cafe at the top of the park, next to the playground. The service is fast and very pleasant, pick up a coffee, orange juice and sandwich for only €3.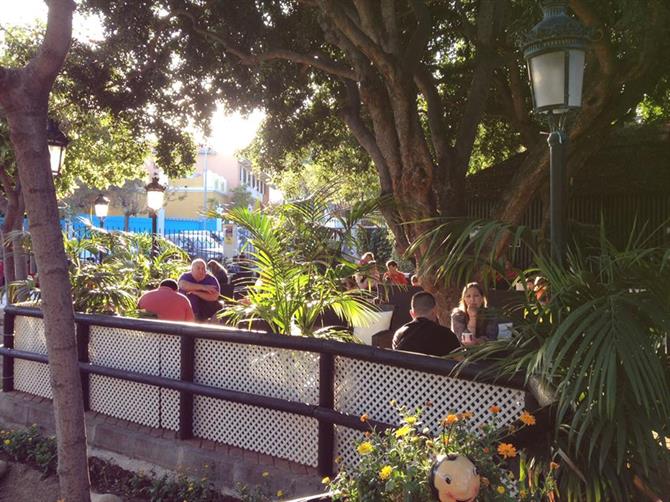 How to get to Paloma Park?
Getting to the park is not difficult, and there is usually plenty of parking. By car from Malaga via the A7 road, exit 222 Benalmádena - Arroyo de la Miel.
Public transport:
RENFE: Stop Benalmádena - Arroyo de la Miel
Portillo buses: Line 110 (Málaga - Benalmádena)
Portillo buses: Line 120 (Torremolinos - Fuengirola)
City bus: line L2 stops Selwo Marina Dolphinarium or Windmills
City bus: line L1: Parque de la Paloma
Opening hours:
The opening hours of the Parque de la Paloma will depend on the season.
Summer: 9: 00-22: 00
Winter: 9: 00-23: 00
Related Posts:
A visit to the Mariposario de Benalmádena.
Map of Paloma Park