Benalmádena is one of the most sought-after family destinations on the Costa del Sol. There are hundreds of things to keep the smaller members of the family occupied. Here are some of our favourites.
The Butterfly Park - Benalmádena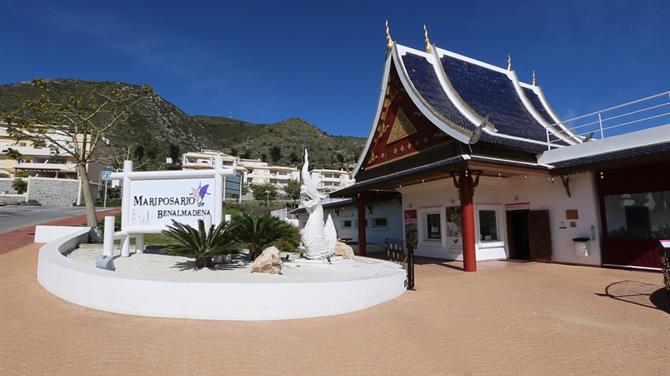 Always a big hit with the kids. The Marimposma de Benalmádena, the Butterfly Park, is the largest in Europe and makes a fantastic morning out for the whole family. The Thai-themed temple is home to more than 1,500 exotic butterflies that fly freely between waterfalls, flowers and tropical foliage. Children love it. They are given a form to tick off the butterfly species as they find them. Something that can keep them entertained for quite some time!!
There is a special nursery, where visitors can watch the different biological cycles and transformations the butterflies go through. Almost everyday, a new specimen is born; children can watch as the butterflies break out of their cocoons and spread their colourful wings for the first time.
Sea Life Benalmádena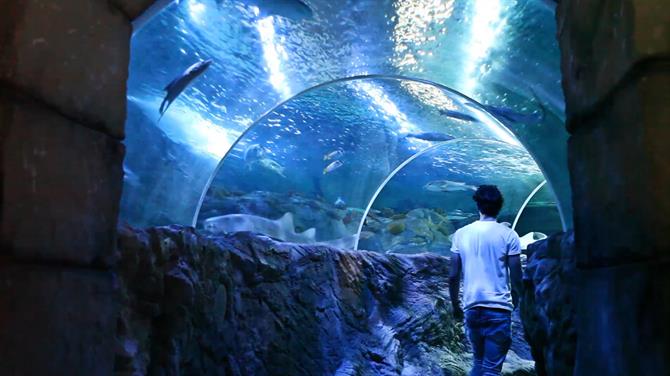 One of the best aquariums in Andalusia is Sea Life at Puerto Marina.
A visit to the Sea Life Aquarium is an unforgettable experience for the whole family, stimulating the interest of children and adults alike. You will encounter almost every type of sea creature imaginable and be amazed at how much has been packed into this modest-looking building. Colorful fish, darting seahorses, proud moray eels and sea turtles. Even sharks.
Children will recognize the orange-and-white Nauti, with his blue-and-yellow companion, both of them known to us from the film Finding Nemo.
For more information on visiting the Sea Life Aquarium in Benalmádena.
Delfinarium - Selwo Marina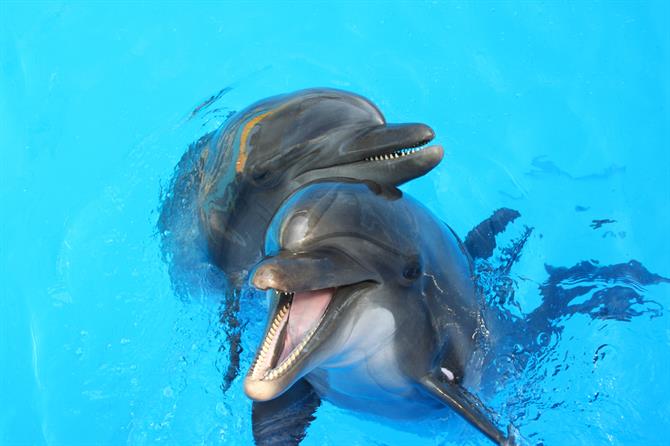 Selwo Marina is a small 1.67 hectares marine park and the only park of its kind in Andalusia.
Selwo Marina is divided into five sections 'Los Trópicos', 'Antillas', 'Las Hondonada', 'Amazonia' and 'Isla de Hielo.' 'Antillas' is the most popular and where the dolphin and sea lion pools are located. The three bottlenose dophin are Selwo's most popular 'guests.'
For more information see Selwo Marina's website.
Paloma Park - Parque de la Paloma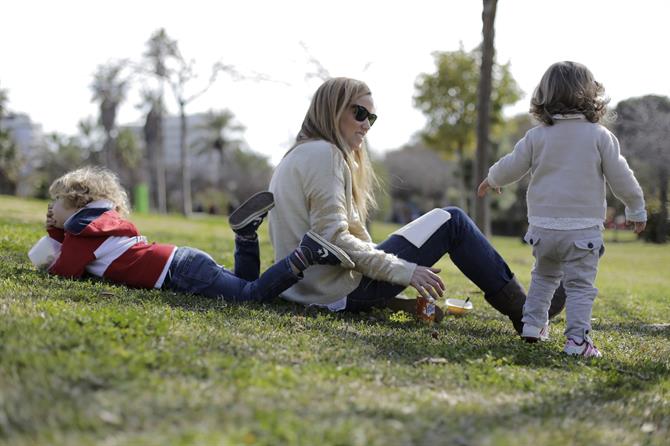 Paloma park is not a normal park. Over the years, it's been turned into an impromptu animal sanctuary and is home to rabbits, peacocks, goats, emus, donkeys and various other animals. Some of them wander around freely and are always popular with the younger members of the family.
The park is large, covering some 200,000m2. This green oasis is entirely man-made and was only opened in the mid-1990s. It's very hard to believe you are less than 300m from the coast.
For more information on visiting Paloma Park in Benalmádena.
Benalmádena Cable Car - Teleferico Benalmádena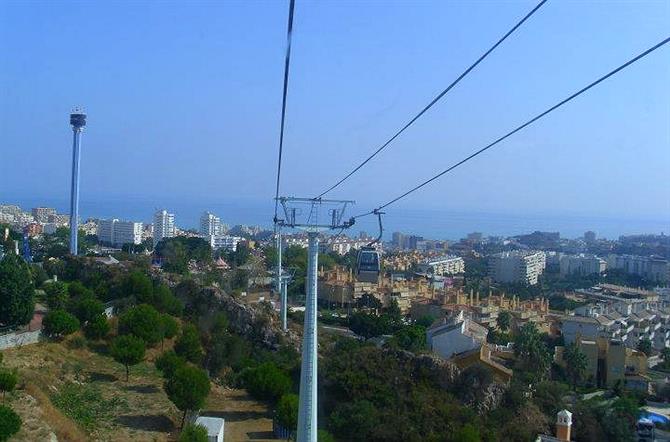 The cable car, or teleferico, was opened in 2003 and has fast become one of the main tourist attractions on the Costa del Sol. The 15 minute cable car journey takes visitors up to one of the highest points on the coast, Mount Calamorro at 800m. The views are breathtaking. On clear days, Sierra Nevada is clearly visible, as are, the Riff mountains in Morocco. It makes a great outing for all the family.
Situated right on the top of Calamorro and offering more than sixty different bird species, such as royal eagles, vultures, peregrine falcons and owls is a bird sanctuary. It's known as the Jardin de Las Aguilas (Garden of the Eagles). There are regular shows and bird displays.
For more information on Benalmadena's cable car.
Tivoli World Benalmádena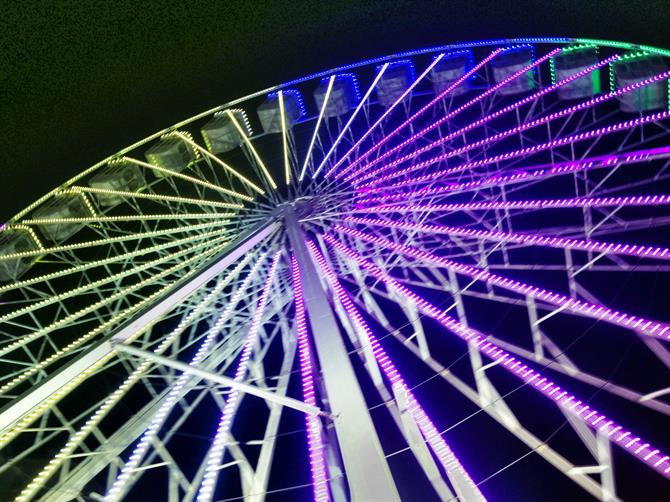 No family holiday is complete without a visit to an amusement park. And Tivoli World in Benalmádena is the largest around. It sits in Arroyo de la Miel and the chief attraction is a 4,000-seat open-air auditorium, with the occasional world-class artist playing here.
The park uses it's own currency, the 'Tivolino,' or you could take advantage of the 'Supertivolino,' a wristband that allows you unlimited access to one of the 37 rides on offer.
For more information see Tivoli's official website.
Colomares Castle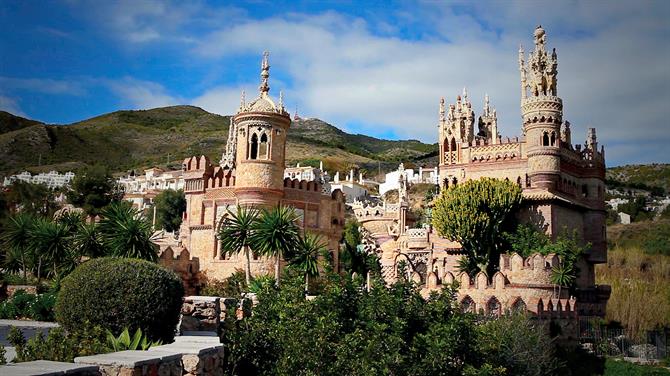 The Colomares Castle is not really a castle, it's a monument dedicated to the life and adventures of Christopher Colombus. It covers an area of 1,500 meters and is the largest monument in the world dedicated to the explorer.
The castle was built between 1987 and 1994 by Dr Esteban Martín Martín, a medical practitioner from the United States. Dr Esteban, amazed by the lack of homage and information afforded to Colombus, set about creating a castle that would represent a suitable honour to him.
For more information on visiting the Colomares Castle in Benalmádena
Benalmádena's Port - Puerto Marina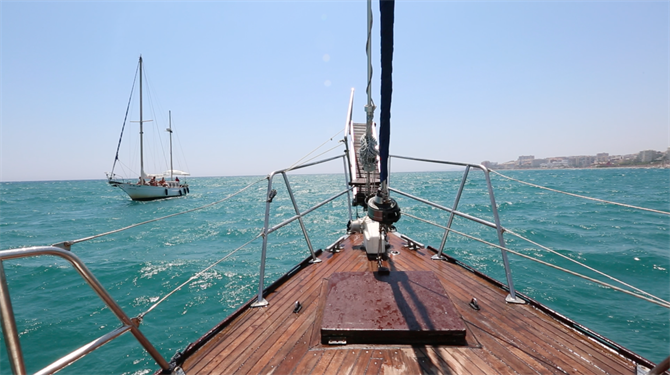 The jewel in Benalmádena's crown is, undoubtedly, Puerto Marina.
There are many reasons why it has won the 'Best Marina in the World' award on two occasions (so far!). The architecture is spectacular and very hard to place, with a mixture of Arabic, Andalusian and even Indian features. The residential blocks are separated by picturesque bridges and surrounded by shops and restaurants.
Boat trips, water-sports, dolphin spotting, you name it, you'll find it in Benalmádena's Marina.
For more information and a video on Benalmádena's Puerto Marina.
Chartering a boat in Puerto Marina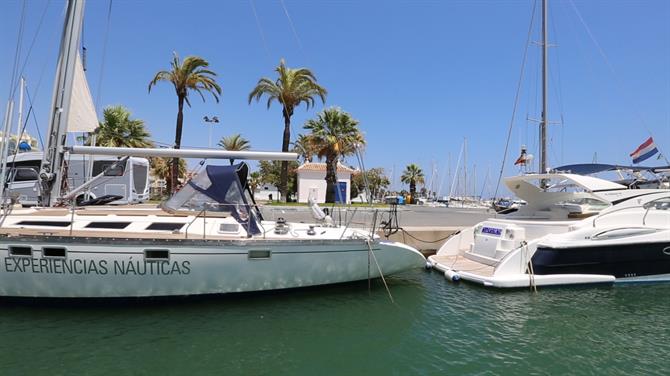 Ok this isn't for everyone. But, if you love the sea and can afford it, Benalmádena's port is home to some great companies to charter a boat for the morning. Give yourself an entirely new perspective of the coast.
You can charter something for all tastes. There's a wide range of types of boats available for rent, from fishing vessels to luxury yachts and high powered speedboats.
Not sure what to expect? check this video out to give you an idea - hiring a charter boat in Puerto Marina, Benalmádena.
Visiting the Buddhist Stupa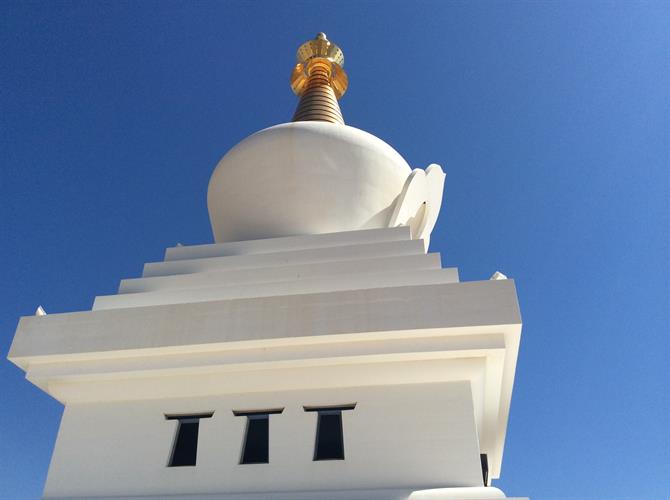 No list would be complete without a mention of Benalmádena's most famous landmark, the Enlightenment Stupa. Looming above the sprawling town, this striking Buddhist temple was built 12 years ago and was the Buddhist master Rinpoche's last project. The Stupa is considered by many, to be the crown jewel of his life's work.
At 33 metres tall it is also the largest Stupa in the west. There's a small museum and some of the best views to be had on your holiday to Benalmádena.
For more information on visiting the Buddhist Enlightment Stupa in Benalmádena.
Google map of things to do in Benalmádena