Discover fun activities for your family holiday to the Costa del Sol. With 26 to choose from, there is something for every family member entertained.
1. Aquamijas Waterpark, Mijas, Malaga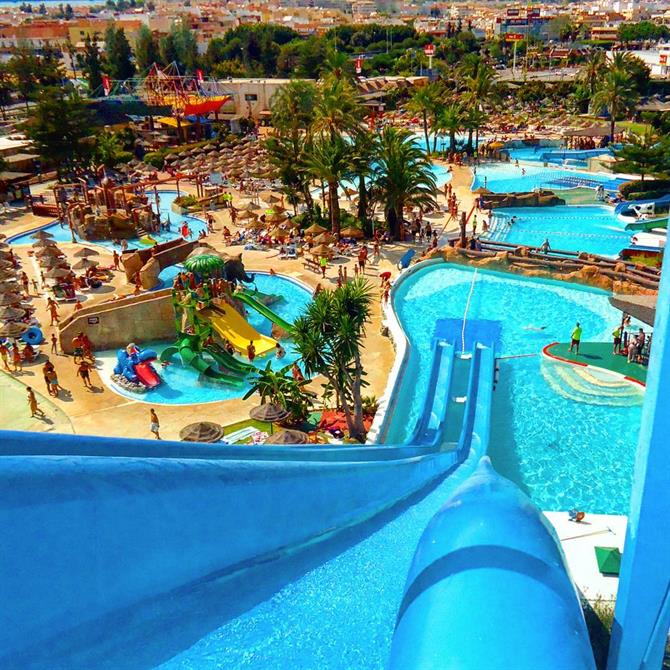 With five water slides, a mini-golf course, a climbing wall and a jacuzzi, there is something for the whole family at this water park. Aqualand has been noted to be one of the best waterparks in Spain, so don't miss it on your Costa del Sol holidays.
2. Castillo de Colomares, Benalmadena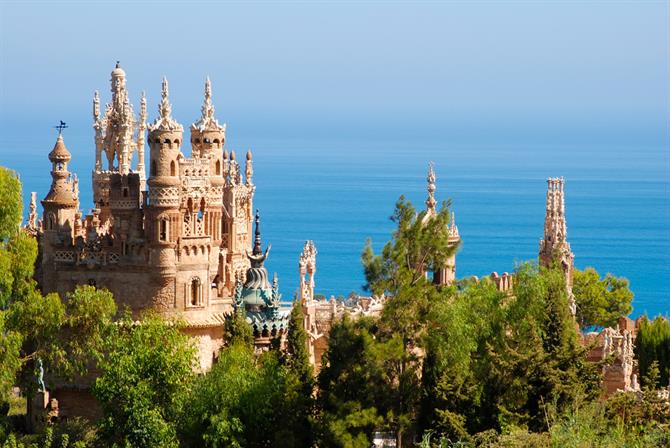 Stay in Benalmadena Pueblo and visit this breathtaking castle which offers a 16-stop tour through its amazing architecture. A little bit of history for adults and a magical site for kids!
3. Crocodile Park, Torremolinos
Kids will love Crocodile Park, which is home to over 200 crocodiles. This is a great opportunity for any reptile lovers in the family to see up close and personal some amazing species and even have the chance to handle some of the smaller ones!
4. BioParc Zoo, Fuengirola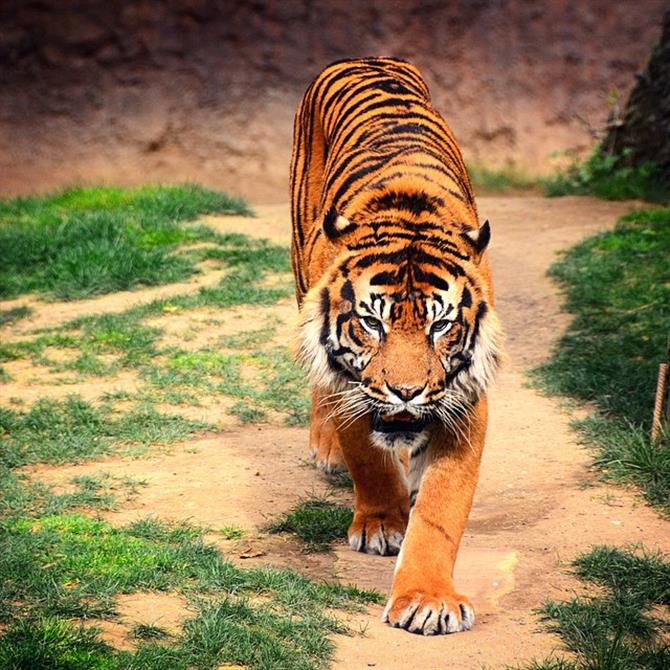 Not just a zoo but a breeding centre for endangered animals. Here, you might not find elephants but you can get close to a family of lemurs, see a 100-year-old tortoise as well as gorillas, tigers and crocodiles. A fun and educational family activity in Fuengirola.
5. Jardin de las Aguilas, Benalmadena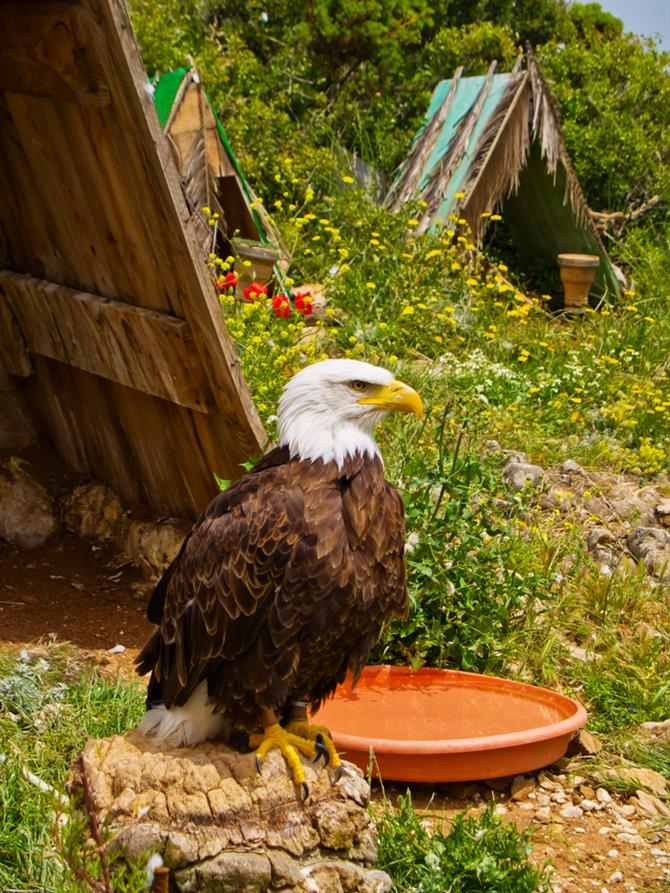 If you are renting a holiday apartment in Benalmadena, visit the "Garden of Eagles," hop on the cable car and enjoy the 160 different species of birds of prey which are on display here. There is also a fascinating golden eagle performance.
6. Butterfly Park, Benalmadena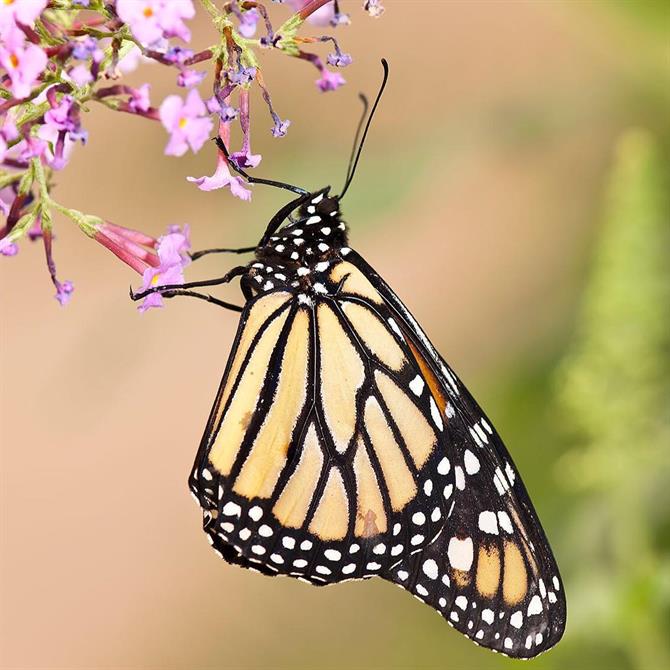 When you enter this Thai-themed butterfly park, you are instantly transported into the hot, humid jungles of South-East Asia. Offering tropical plants, waterfalls, exotic animals and 1,500 beautiful butterflies.
7. Parque La Bateria, Torremolinos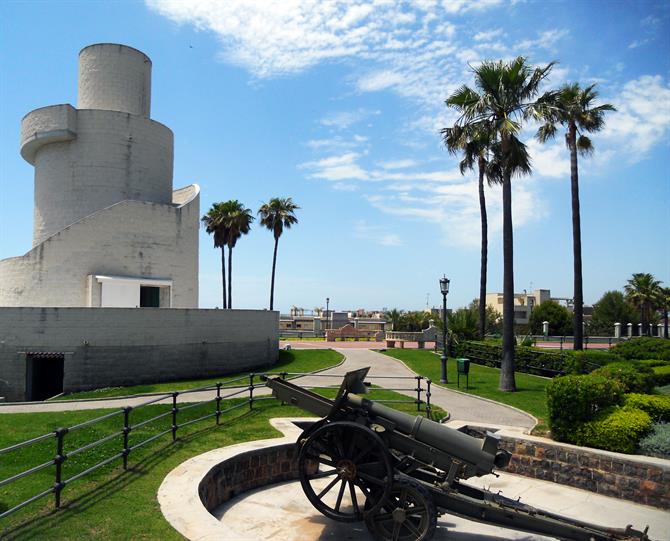 This historical park offers more than 74,000 square metres of grass, trees and a huge artificial lake. It also has bike paths, running circuits, children´s play areas, rowboat hire and a tower which offers beautiful views of the coast, making it a great activity for holidays in Torremolinos.
8. Cable Car, Benalmadena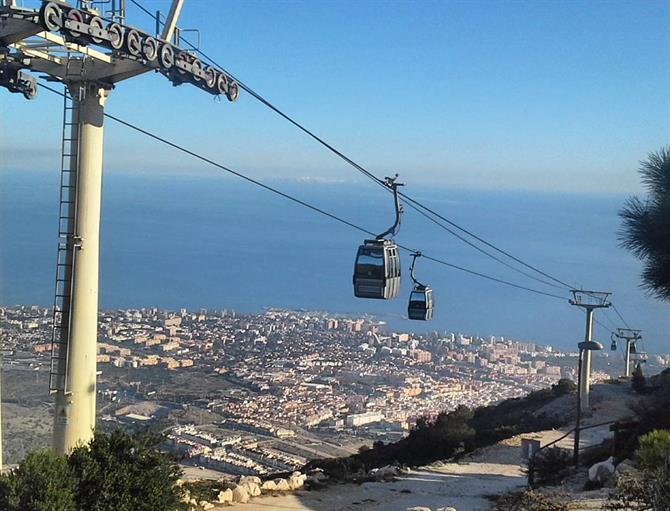 From the ground of Benalmadena Costa, a 15-minute ride takes you up to the summit of Mount Calamorro. At 771 metres above sea level, you will be able to see the African shoreline and Benalmadena.
9. Sea Life Aquarium, Benalmadena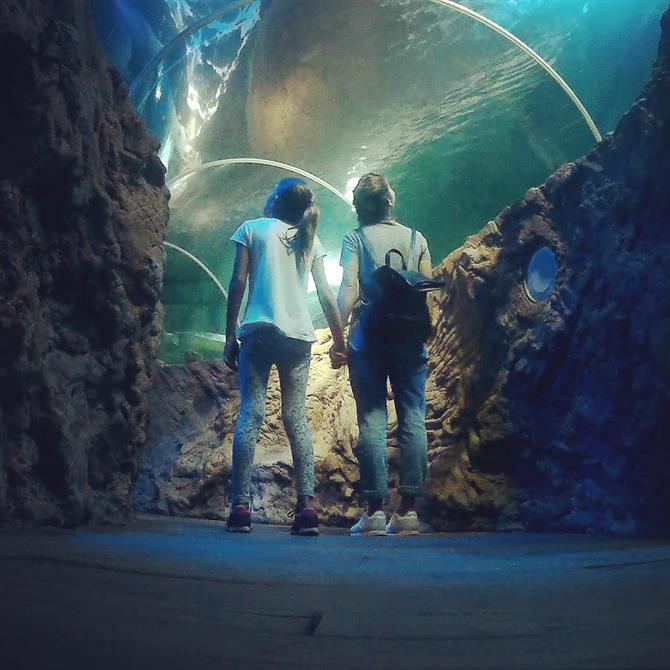 The Sea Life Aquarium at Benalmadena is an unforgettable experience for the whole family, stimulating and fascinating for adults and children alike. Here, you can see almost every type of sea creature imaginable from tropical fish to sharks and you can even hold a crab or starfish!
10. Aqualand Waterpark, Torremolinos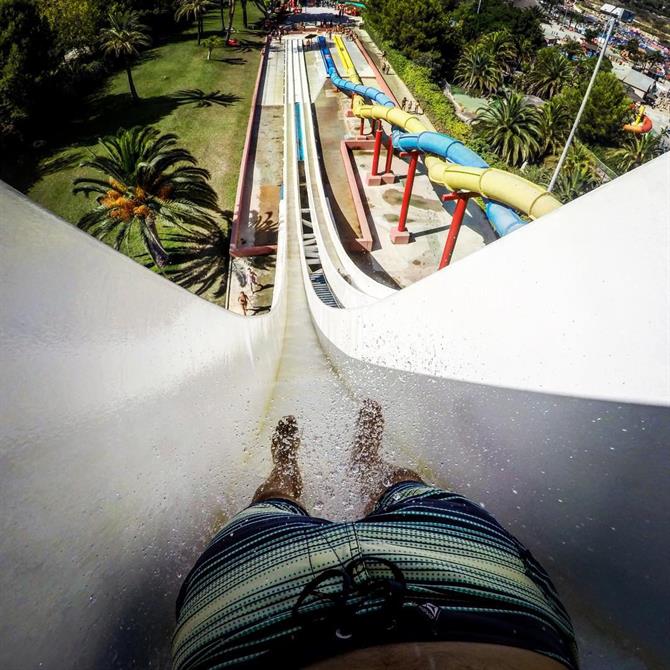 This is the largest of all the waterparks on the Costa del Sol and one of the best family activities in Torremolinos. Offering 10 slides for adults and 15 for children, plus fun, water play areas and pools. There´s also a scenic garden area for adults and a safe children´s play area.
11. Sea Kayaking, Maro, Nerja, Malaga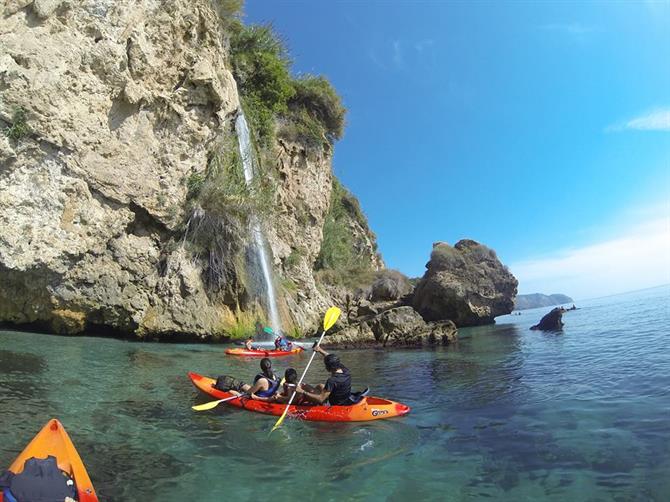 If you are looking for inspiration on your Nerja holidays, sea kayaking from Burriana beach to Maro is an exceptional journey offering waterfalls, hidden beaches, crystal clear waters and some of the most pristine coastline around. Perfect for the whole family.
12. Adventure Golf, Fuengirola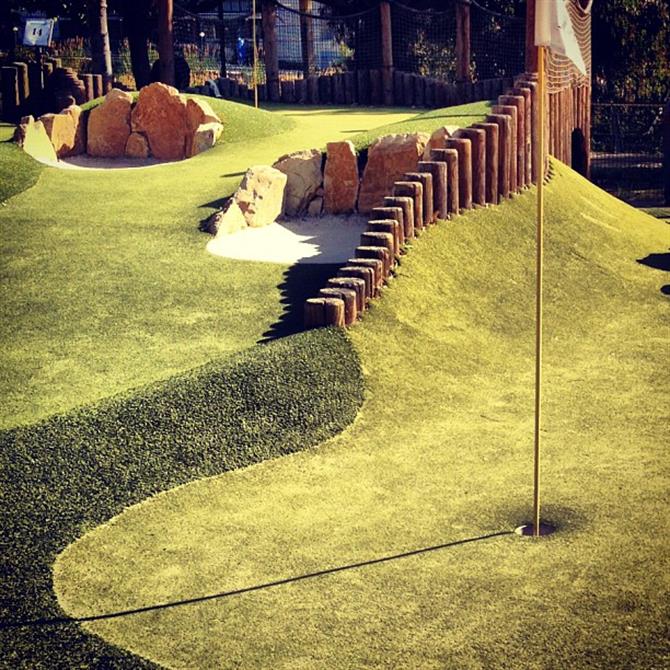 The perfect afternoon for the whole family, Adventure Golf offers a 19-hole course and a restaurant. Here, you can enjoy a game of mini golf and later relax and sample one of their homemade dishes and a cocktail in the shade.
13. Molino de Inca Botanical Gardens, Torremolinos
Molino de Inca is a botanical garden of more than 40,000 square metres and offers something for all the family including trees, plants and flowers of all kinds, an old mill and river, plus ponds with fish and exotic birds. A magical experience for your family holiday on the Costa del Sol.
14. Selwo Marina Delfinarium, Benalmadena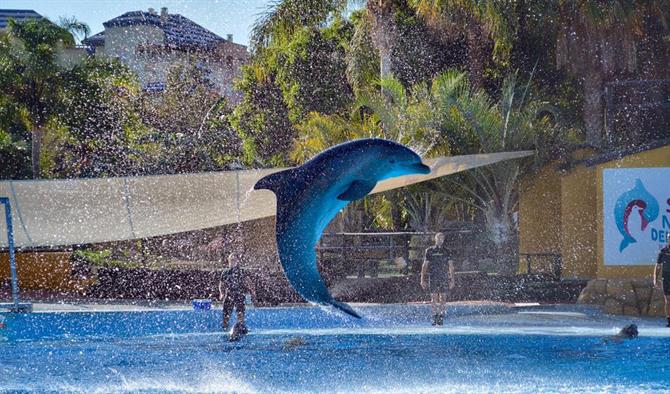 Selwo Marina Delfinarium is the only marine park in Andalusia. It´s a small park divided into five different themed sections and here you can meet sea lions and of course, dolphins.
15. Parasailing, Fuengirola
Located in Fuengirola harbour, Smile High Parasailing can be recognised by their bright red flags. Enjoy unbeatable views of Fuengirola, the coast and the sea below. The rides last around 10 minutes and up to six people can go together, it is the ultimate fun family activity on the Costa del Sol.
16. Parque de la Paloma Family Park, Benalmadena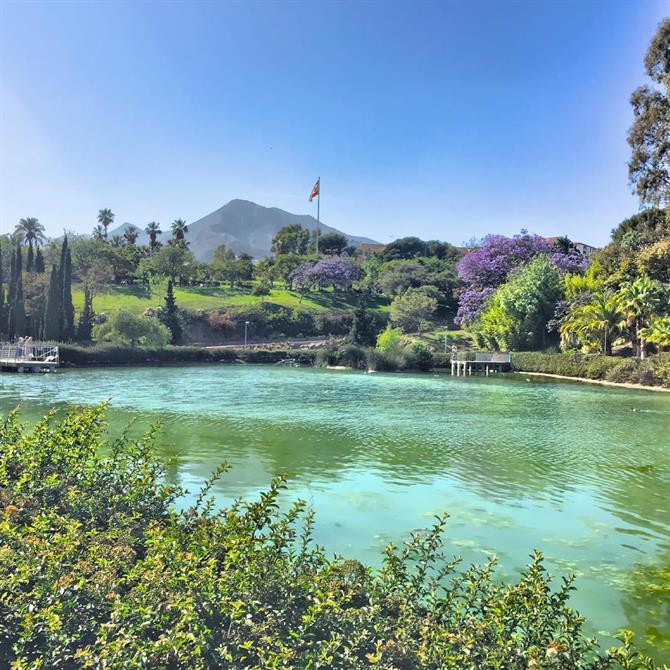 Over the years, this green oasis has become somewhat of an animal sanctuary now home to rabbits, peacocks, goats, emus, donkeys and other little animals. Some of these animals walk around freely and are very popular with children.
17. Costa Water Park, Fuengirola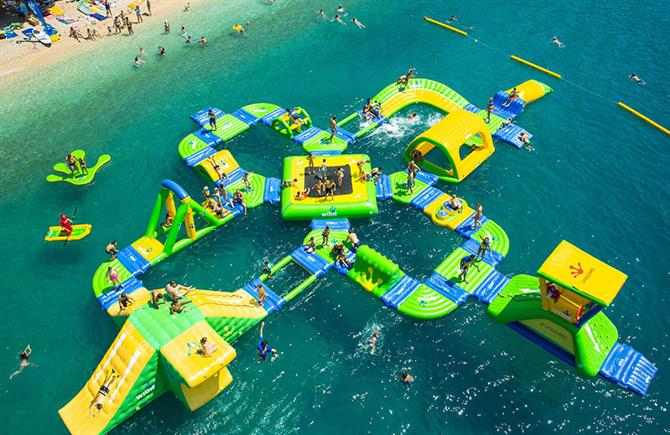 Costa Water Park is an inflatable obstacle course floating on the surface of the Mediterranean Sea and is guaranteed fun for adults and children alike!
18. Fuengirola - Benalmadena Boat Trip, Puerto Marina, Benalmadena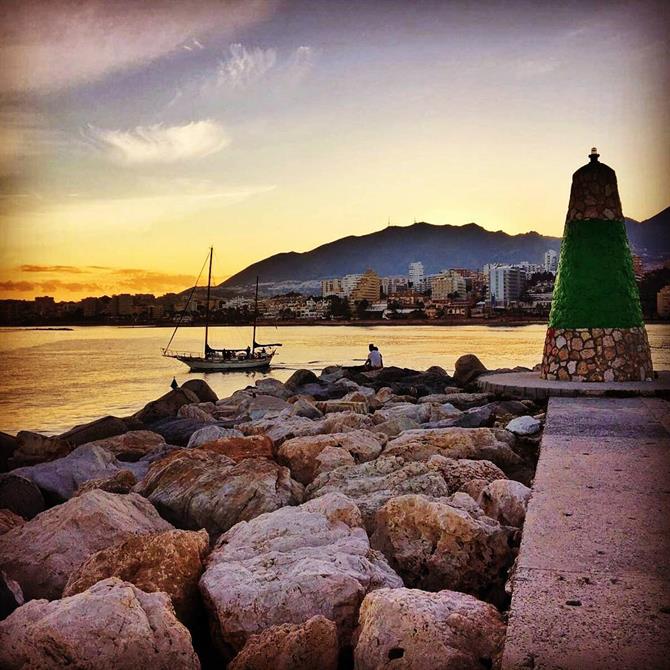 This hour-long trip from Fuengirola to Puerto Marina, Benalmadena offers beautiful views of the sea and coast. The boat has a glass bottom so if you are lucky you might see some dolphins!
19. Mini Train City Tour, Fuengirola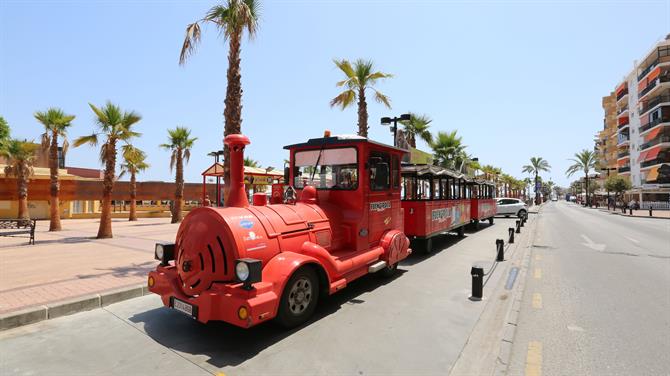 If you are staying in a holiday apartment in Fuengirola, get to know the town with this hop-on and hop-off mini train. You can enjoy the city at your leisure and the train goes to all the main sites - perfect for the kids!
20. El Torcal Nature Reserve, Malaga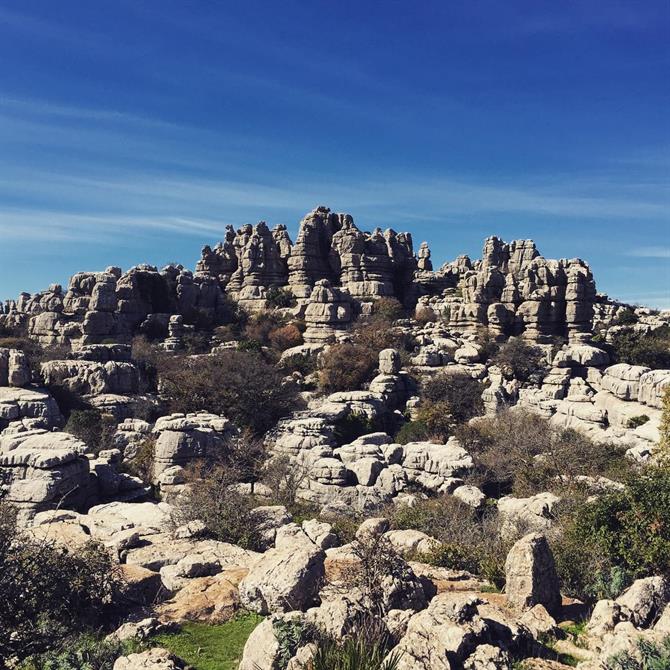 Children´s imaginations will run wild at this prehistoric, fossilised, rock nature park. Bring a picnic and enjoy a day spotting rocks and exploring trails. Because this park is more inland, it will be devoid of tourists.
21. Dolphin Spotting, Fuengirola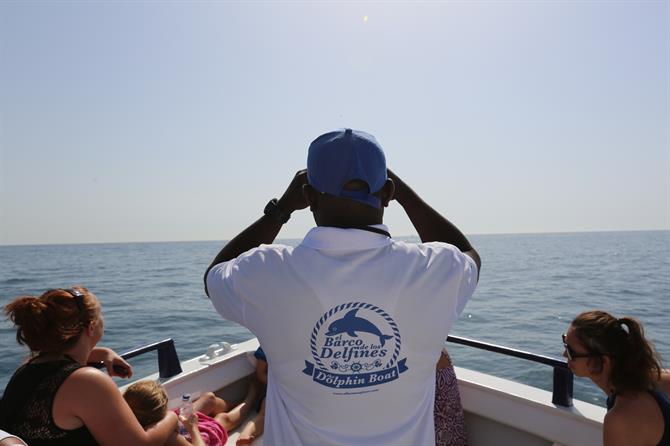 Fuengirola´s port offers a number of dolphin boats which take to the water daily and offer you the chance to see dolphins swimming at the side of your boat, in their natural habitat. While a siting is not guaranteed, you can still enjoy a day on the water with great views and refreshing drinks.
22. Go Karting, Miramar, Fuengirola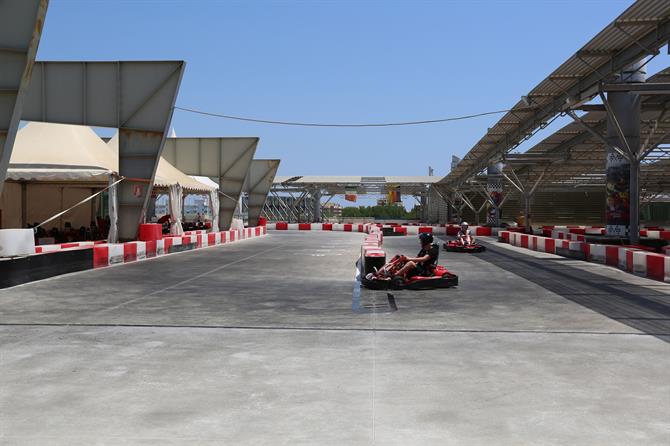 Go Karting is an exhilarating activity for the speed demons in the family! For those who prefer to sit back and watch can grab a drink at the snack bar and enjoy the mountainous views surrounding the city.
23. Aquavelis Waterpark, Torre del Mar, Malaga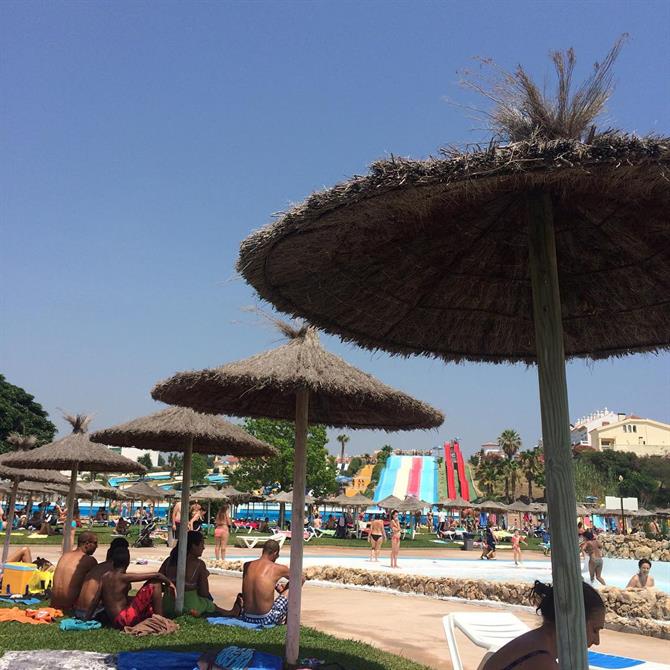 One of the older waterparks in Malaga, Aquavelis offers a good choice of attractions with large gardens and a picnic area. There are eight slides and two big pools, one of which has a wave machine. There is also a separate children´s area.
24. Birdwatching, Guadalhorce Nature Reserve, Malaga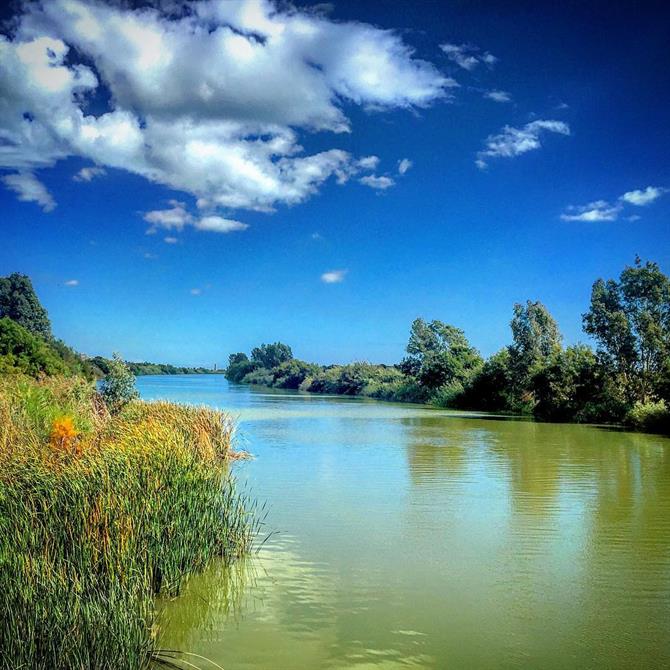 This park is a bird watchers paradise, sitting right on one of the main migration routes from Africa to Europe. There are also some great mountain biking trails and hiking routes.
25. Underground Caves, Nerja, Malaga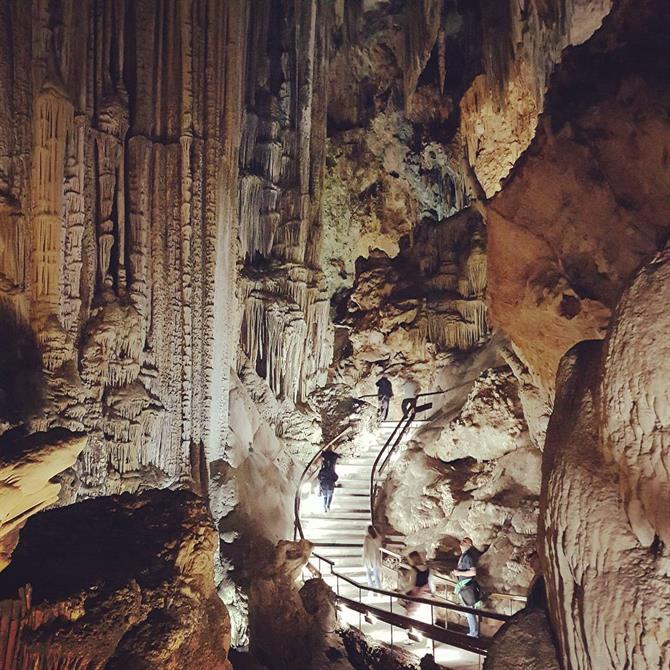 The Nerja caves are one of the Costa del Sol´s most visited attractions and are a true natural wonder. Home to the world´s largest stalagmite and some awe-inspiring inner chambers. A visit should be high on any family´s to-do list.
26. River Walk, Rio Chillar, Nerja, Malaga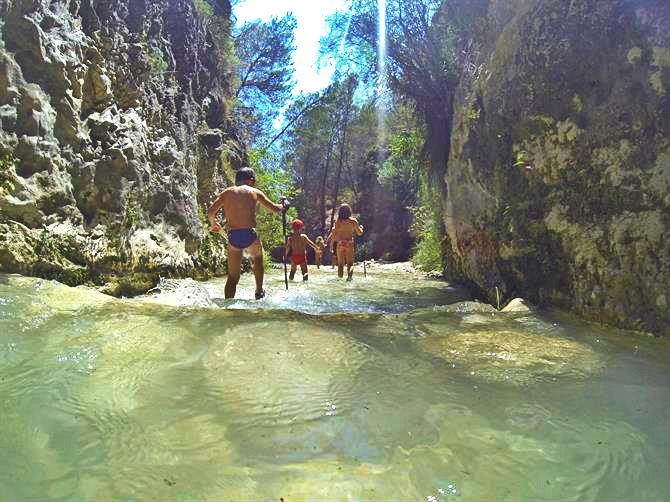 River pools, waterfalls and nature galore, walking up the Chillar River is one of the Costa del Sol´s classic family activities. The higher you go, the more exciting the walk and more spectacular the countryside.