The charming town of Estepona is currently undergoing a renovation, which aims to highlight the city's cultural sites (also see The Estepona murals - Ruta de los Murales).
A so-called poetry route, Ruta de la Poesía, was created as part of the urban development initiated by the town in 2013. There have always been a few places in the city where porcelain-tiled walls of homes have displayed poems, and it is this idea that inspired the new poetry route. The town is now diligently working to adorn the city with even more words from local and international poets.
The purpose behind all this? "To bring poetry into the public space and bring the arts closer to the residents."
So far there are about 17 poems on the walls of various homes in the city centre.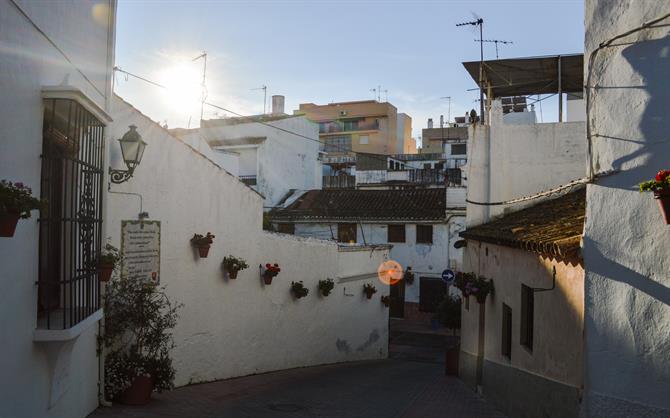 In this article, you can get an overview of the poems, so that you can plan your route to tour the city; for example, you might want to see a poem written in Arabic, or you might be curious to read the poem written by a local doctor. Well-known Spanish poets are also represented alongside famed international writers such as Victor Hugo and Shakespeare.
Not all the poems of the poetry route are included in this article, as some are untitled or have unknown authors. This means that there are definitely lots of opportunities to go on a treasure hunt through the narrow streets to discover more poetry.
Enjoy!

Poems along Estepona's Ruta de la Poesia
1. Plaza Blas Infante: "La Ola" by Yolanda Aldon Toro (poem in Arabic - the author's work is known for meeting at the crossroads of Spanish and Arabic culture).
2. Calle Troyano, on the corner of Calle Cruz: "Cantares" by Antonio Machado.
3. Calle Botica and Plaza Manuel Alcántara: seven poems by Manuel Alcántara (Malagueño poet).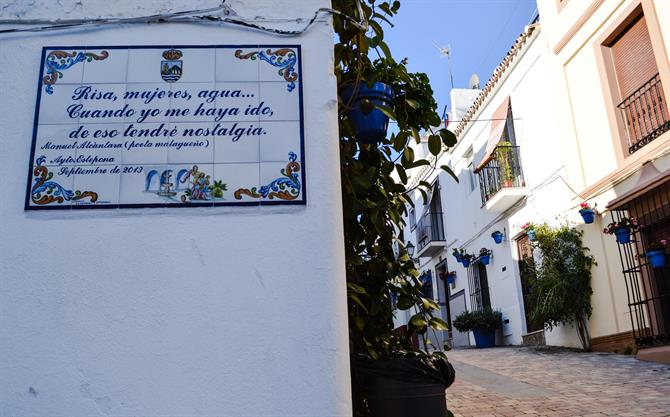 4. Calle Caridad: "El poema del buen comer" by Nicolás Fernández de Moratín (the poem is a satirical commentary on sinful gluttony and is displayed in Calle Caridad where many of the city's restaurants are located).
5. Calle San José: "Marina" by Andrej Sládkovic (Slovak poet).
6. Calle Gloria Fuertes: Extract from "Duineser Elegien" by Rainer Maria Rielke (German recipient of the Nobel Prize in Literature in 1996).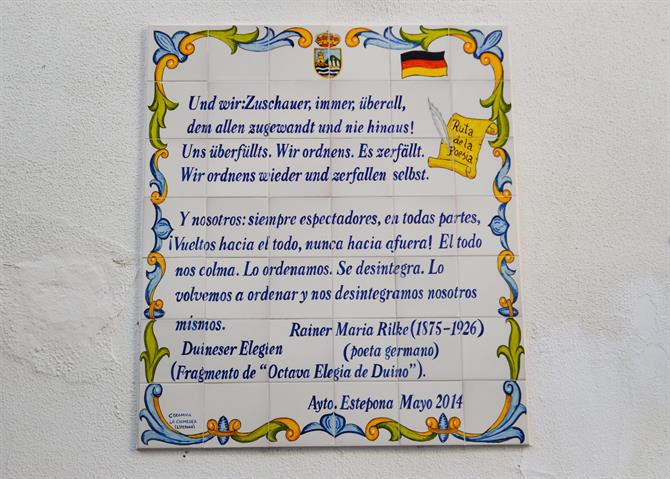 7. Calle Correo Viejo: "Nada sucede dos veces" by Wisława Szymborska (Polish poet).
8. Calle San Antonio: Extract from "L'homme et la femme" by Victor Hugo.
9. Calle Los Reyes, on the corner of Calle Concepción: Extract from "As you like it" by William Shakespeare.
10. Calle San Roque (Capilla Barriada Pescadores): "A la Virgen del Carmen" by Miguel Chacon Vilchez.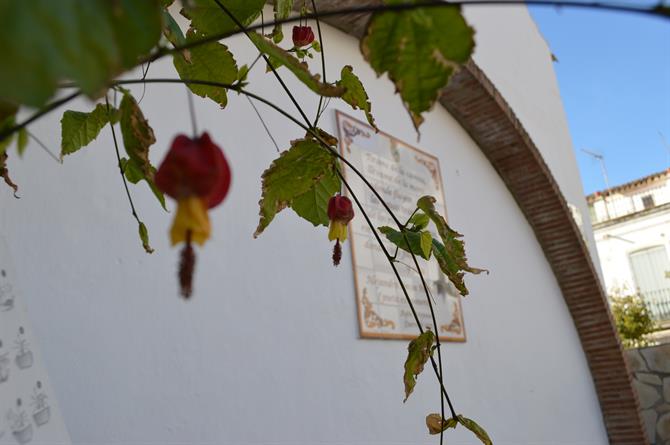 11. Calle Castillo: "Colores de Estepona" by José A. Bernúdez Martín (doctor from Estepona).
12. Plaza Casa la Cañada: "Tírame la camisa" by Alejandro Simón Partal (local poet).