There are few places along the Costa del Sol where you will find a more extensive, varied flea market than in Fuengirola (a close competition to the markets in Torrevieja along the Costa Blanca). The city's fair grounds host two weekly markets - one on Tuesday and one on Saturday - that draw locals and tourists alike to explore the fascinating collections of goods for sale.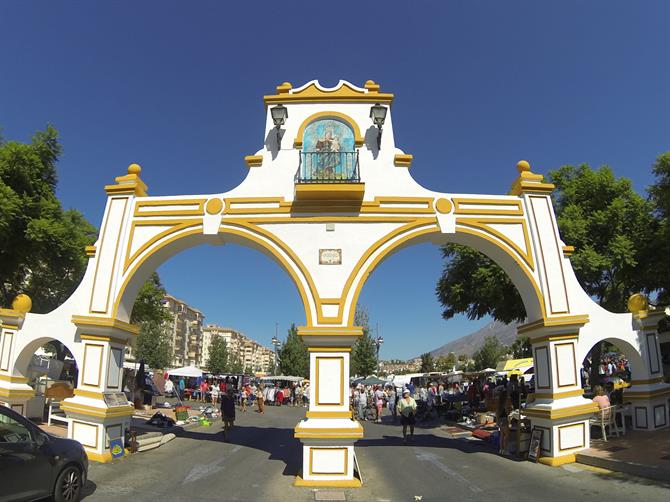 As the markets vary slightly, choosing the best day to go depends on what you are searching for. Tuesday's morning market includes foods and spices, typical cheap Spanish products and clothing. If you're interested in all things vintage, than the Saturday market is where you need to be.
Let's zero in on a typical Saturday morning in Fuengirola and visit one of the largest flea markets in all of Europe!
What you can expect to find
Looking for that one record to complete your vinyl collection? How about a flamenco dress for the Malaga Feria? Perhaps some batteries, a plant, a few novels, a knock-off designer bag, or a centerpiece for your dining room table? Literally - this market has it all.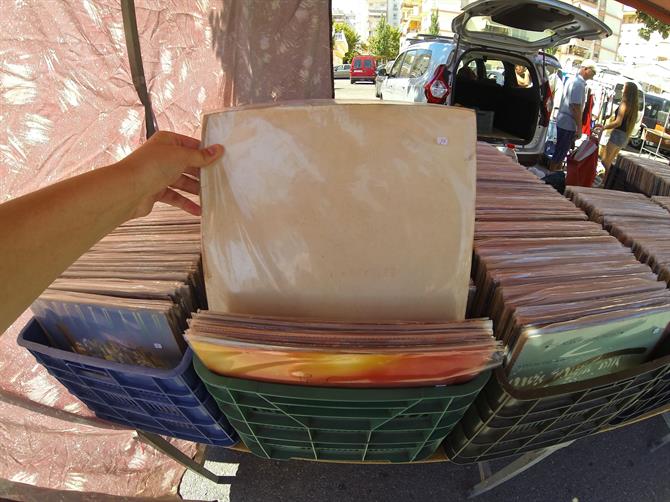 Some of the more unusual items for sale include army helmets, mannequins, and licence plates! If not there to buy, than simply browsing through the various stalls is equally as fun.
Furthermore, not all of the goods at the market are Spanish! In fact, there are vendors and stalls displaying goods from all over Europe and other parts of the world. Inquire about the items and see where they originate from!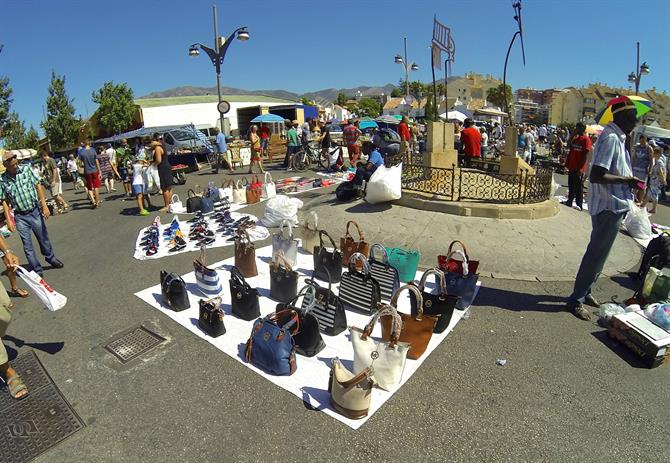 Mind the morning sun
The market generally runs from 9 am to 2 pm, and though this is not the hottest part of the day, it is still important to be prepared for several hours of sun exposure. The market is nearly all uncovered, so consider wearing a hat or some sunscreen!
Thankfully, there are vendors walking around selling cold drinks and fresh fruit to keep you cool. You may notice them quickly disappear when a police car drives by (something tells me they're not supposed to be selling there). But don't worry, they'll soon emerge from hiding once again - it's actually quite a funny sight to see! Keep an eye out for their wheelbarrows packed with fresh pears, bananas, and many other kinds of fruit.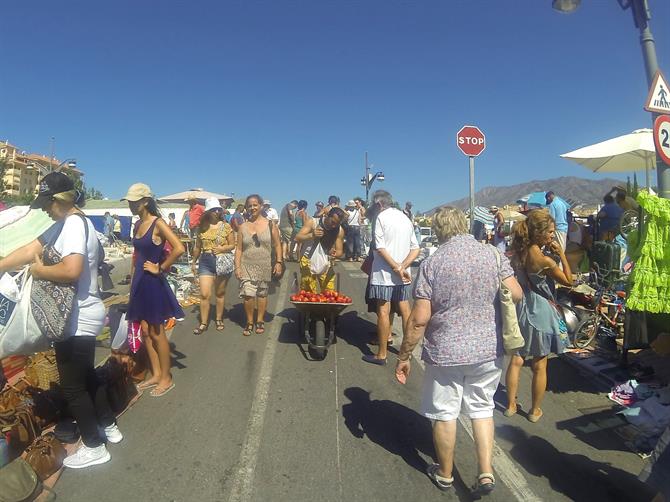 There are also many cafe bars nearby, so if you need to stop for a quick snack or your cup of morning joe, you won't have to go too far.
How to get there
If you are coming into the city by train, you can get off at one of two stops: Los Boliches or Fuengirola. The fair grounds in which the market is located is exactly between the two stops, about a 10 to 15 minute walk from both. Once you see the distinct yellow arch, you have reached the grounds!
If you are coming from the center, you can walk from the main train and bus station and head east. See the map below for a better idea of where it is located.
If you arrive by car, there is unfortunately not much parking in the area. You may have to try and find parking in an underground lot nearby, and walk the rest of the way.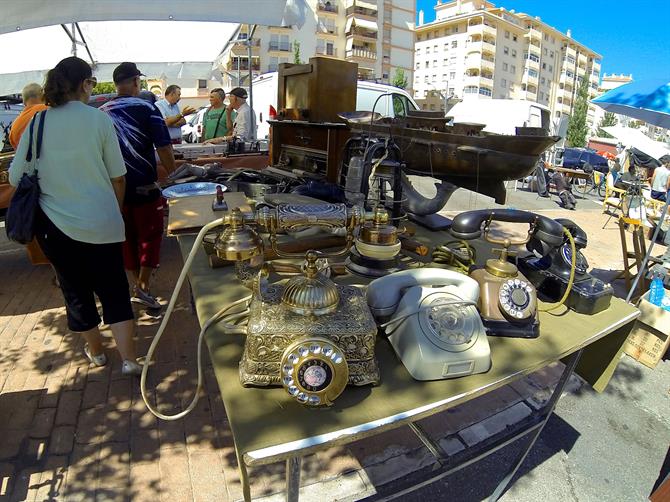 Things to keep in mind
Most of the vendors only accept cash, but there are some that do, in fact, take credit or debit. Watch out for a sign that indicates so, or simply ask the stall managers themselves.
Like any shopping center, pick-pockets are a reality. Keep your bags close to you and be aware of all your belongings.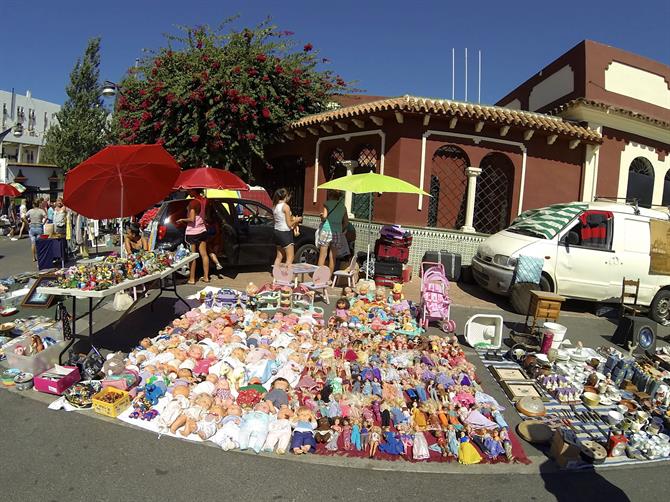 Lastly, be sure to make a day out of the occasion and experience all the other fun things to do in Fuengirola.
You can never go wrong spending a day on one of the city's many beaches! Perhaps spend an afternoon at Bioparc or try your luck at a round of minigolf. Whatever you choose to do, Fuengirola is a wonderful little coastal city that has plenty to offer.
Enjoy!