Fuerteventura is an oasis of desert and beaches with an arid, volcanic landscape, moulded by the strong currents of the Atlantic. It is full of spectacular beaches, large dunes and charming towns. This island is perfect for a beach break, a romantic holiday, to get lost in nature, a week-long party or to travel as a family. Discover where to holiday in Fuerteventura and design a holiday to suit your tastes.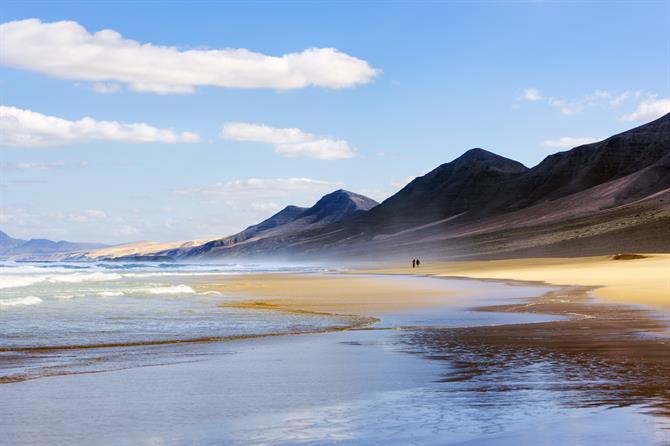 Where To Stay For The Best Beaches In Fuerteventura
Fuerteventura is famous for its majestic nature and paradisiacal beaches. Many people go to practice sports, to relax and to be pampered by the warmth of the sun and the aroma of the Atlantic. Surfing, kite surfing and diving are part of the daily life of this island, as it offers optimal maritime conditions throughout the year.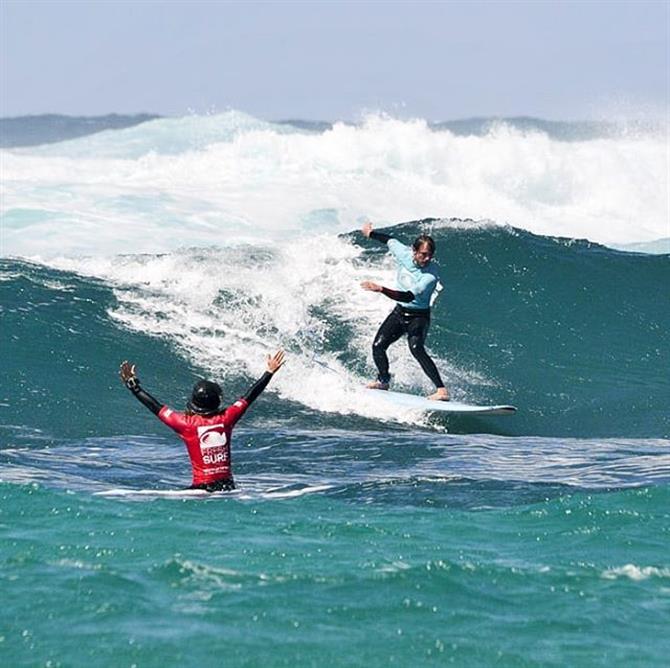 El Cotillo, Majanicho and Isla de Los Lobos attract thousands of surfers from all over the world. For those who are beginners, there are many surf schools such as FreshSurf, Las Dunas Surf School or Free Surfers School. In all of them, you will be able to participate in some lessons or for the more experienced you can rent the necessary material to go on your own. Stay in a holiday rental in El Cotillo, the perfect place to relax and recharge after a day catching waves.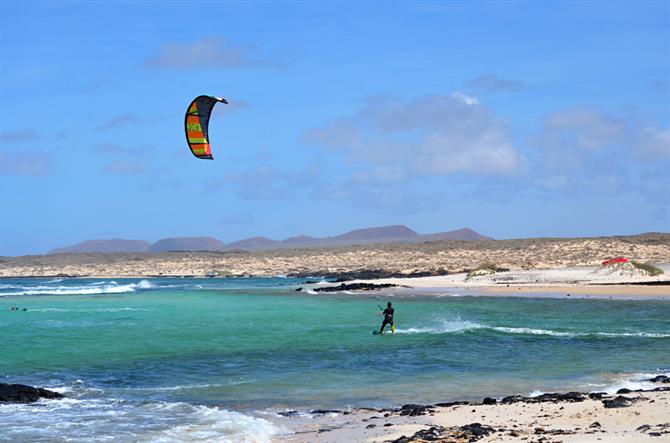 An essential place to visit on your holiday to Fuerteventura is Sotavento de Jandía Beach, in the town of Pájara. This beach stretches over several kilometres and is located between Barca and Risco El Paso Beach offering perfect conditions for kitesurfing. Impressive dunes and volcanic lagoons depict its coastline, in which the sand contrasts with the intense blue of the sea.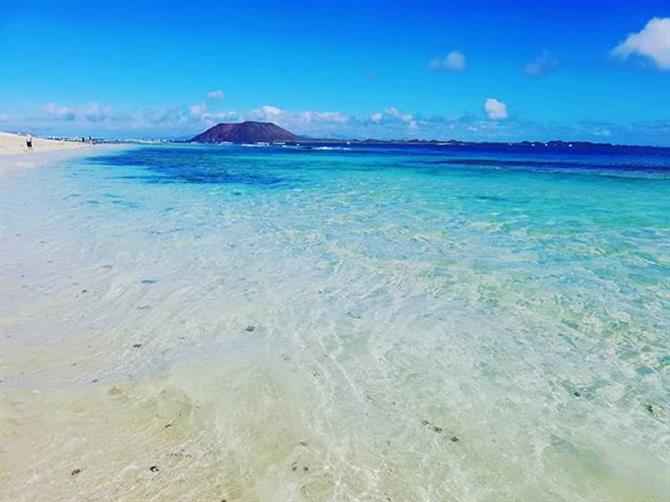 Cofete beach (or Barlovento beach) is a great treasure of Fuerteventura. Access to this beach is not easy - via a curvy dirt track, but it is precisely its isolation that gives this beach a sense of freedom and solitude. An unspoilt beach, without services, but with endless miles of sand, surrounded by the mountains of the Jandía Natural Park and the Atlantic ocean. It is undoubtedly one of the best beaches in Fuerteventura.
Where To Stay For Families In Fuerteventura
Take an excursion from your family holiday home in Fuerteventura, and walk in the Natural Park with the Dunes of Corralejo. Sand, volcanic rocks, saltpetre and the freshness of the sea air makes up this spectacular landscape. In addition, with a bit of luck, you will run into the goats that roam the area. To cool off there is nothing better than taking a dip in the volcanic pools of Playa de Los Lagos in Cotillo and the lagoons the Sotavento Beach in La Pájara. All over of Fuerteventura, the sedimentation of lava in the sea has created shallow pools, with crystal clear waters and white sand - These are idyllic locations that seem as if they have been taken from a postcard.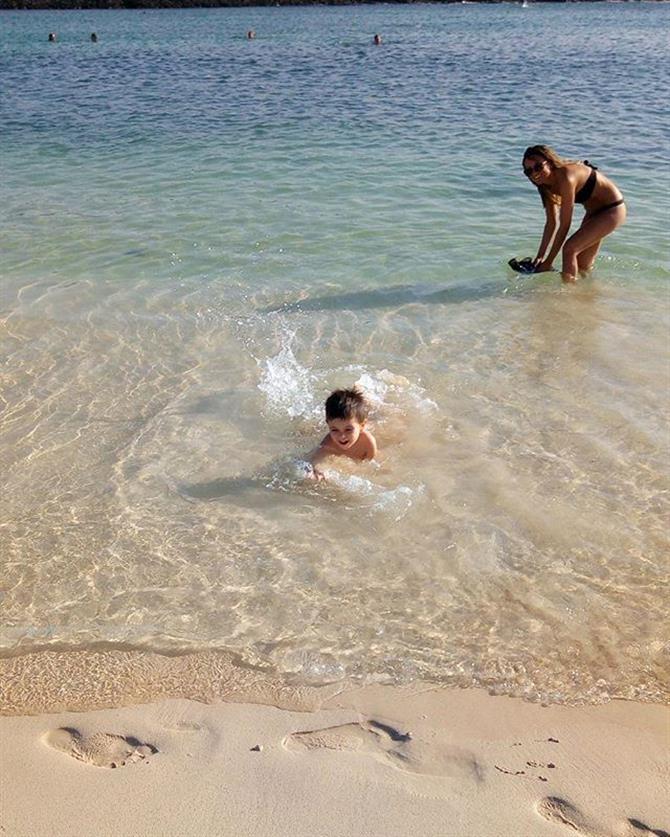 For a little more adventure, rent holiday accommodation in Caleta de Fuste, from this town boat trips are organised to see whales and dolphins in their natural environment. If your children love animals, visit Oasis Park in La Latija (Pájara). With 780,000 square metres, it is the largest theme park, zoo and botanical garden in the Canary Islands. Get up close to elephants, giraffes and sea lions.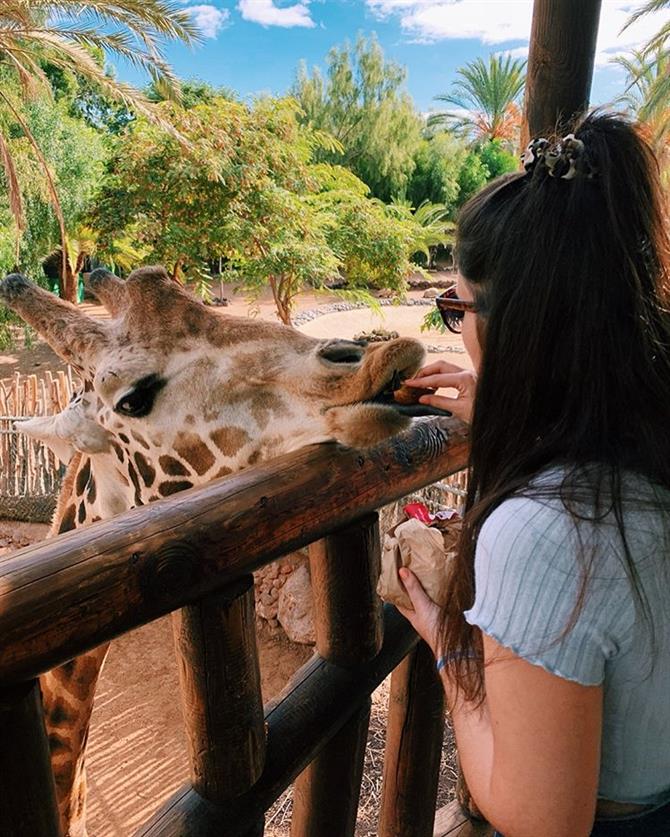 Best Places To Stay For Nightlife In Fuerteventura
Although Fuerteventura is a destination to get lost in the beauty of nature, in more urban locations, such as Corralejo you will find a lively nightlife. If you want to party in Fuerteventura, stay in Corralejo and you will not be far from the best pubs and clubs on the island. In Nuestra Señora del Carmen Avenue you will find most of the bars, restaurants and cocktail bars to party in Corralejo. Start with a drink at Sunset lounge, on the terrace of Banana Bar or La Playa Disco Bar, then continue with a concert at Rock Café or at San Miguel Cervecería, then dance the night away at Waikiki nightclub.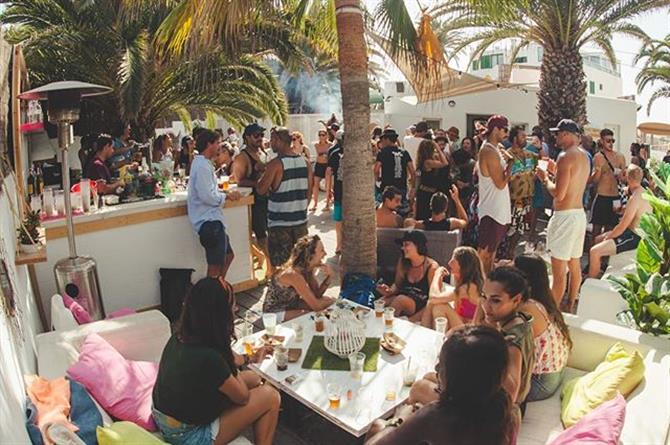 Another place to experience the nightlife in Fuerteventura is the capital, Puerto del Rosario. One of the best nightclubs is Magma Disco Lounge - open from Thursday to Sunday it hosts many themed parties throughout the year. Caleta del Fuste is another tourist town in Fuerteventura with great options for partying. Have a drink watching the sunset over the sea at El Faro Lounge Bar, head The Wine Bar and dance the night away at Pub Venus Disco. One of the best events in Caleta del Fuste is the Beach Party, which is held at the end of July and has been going for more than 10 years. There are two days of concerts on the beach that attract more than 10,000 people.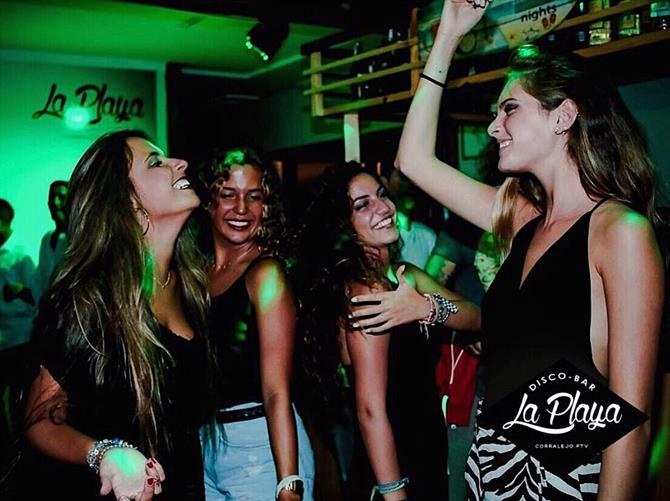 Best Places To Stay For Nature In Fuerteventura
Fuerteventura was declared a Biosphere Reserve by UNESCO in 2009 due to its unique nature attributed to its volcanic past. A great place to stay to get lost in the nature of Fuerteventura is La Oliva, from here you can discover the Sacred Mountain of Tindaya - a magical place where you can walk the path that runs along the southeast ridge of the mountain. Also worth exploring is the Vallebrón Protected Landscape, formed by two large valleys known as Valle Grande and Valle Chico. Don't miss the impressive viewpoints in these valleys to enjoy spectacular views of the entire region.
In mainland Fuerteventura, the towns of Antigua and Tuineje are bordered by the Rural Park of Betancuria to the east and to the west the Protected Landscape of Malpaís Grande and Natural Monument of the Knives of Vigán. This part of the island is known for its peculiar beauty of being black in colour, contrasting with the ochre and white tones of the environment. It is a space of volcanic origin, with impressive and capricious rock formations, with shapes sculpted through wind erosion. Find your rural house in Fuerteventura and discover the unique nature, along with multiple hiking trails.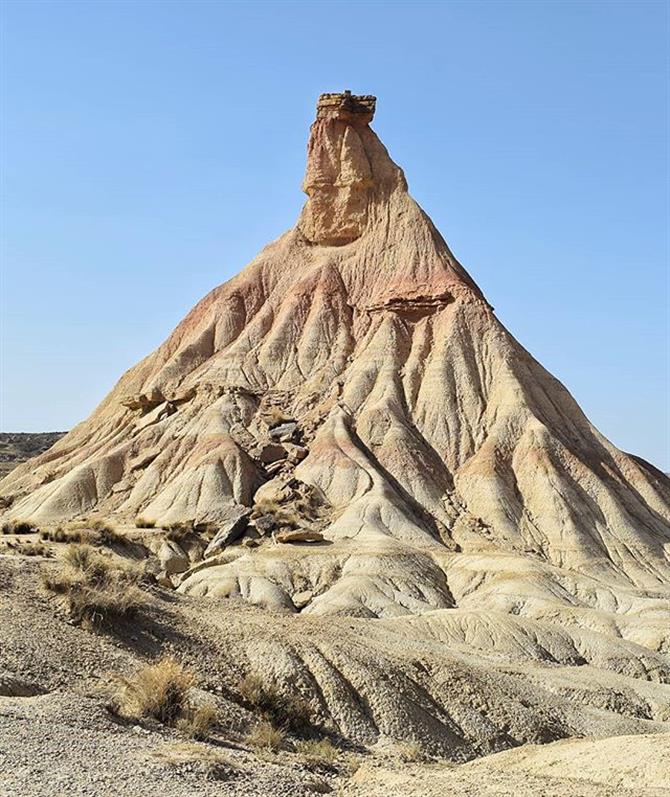 The Jandía Natural Park and spectacular Cofete beach dominates the peninsula of Jandía. Located in the southern part of Fuerteventura it covers 14,000 hectares and is full of pure nature hugged by the coastline. Here you can disconnect on the beaches, climb to the top of Pico de la Zarza, lose yourself in its countless hiking trails and enjoy the best conditions for windsurfing. In this remote peninsula, you can find some of the best beaches in the Canary Islands.
Best Places To Stay In Fuerteventura For Couples
On this island you will find private places, to enjoy a romantic holiday in Fuerteventura surrounded by the natural beauty of the island. Take strolls through nature parks and sand dunes and enjoy one of its many beaches. Stay near the beach in Fuerteventura and enjoy a romantic getaway to Isla de Lobos an islet with white sand and crystal clear waters that remains completely untouched.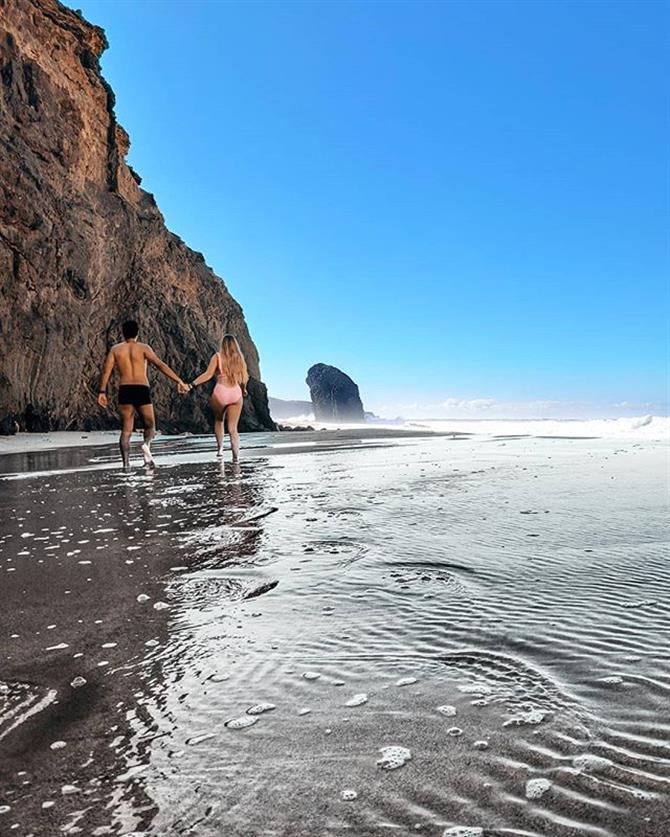 Spend evenings catching the romantic sunsets of Fuerteventura, and dine out at 722th Art Gallery in Lajares - a beautiful Italian restaurant with large windows and gourmet cuisine, where art exhibitions are also held. Enjoy a lazy morning at home and have breakfast on your terrace watching the sunrise from your holiday rental in Fuerteventura. In 2015 the island was named as a starlight reserve due to the clarity of the atmosphere at night, head to the beach in the evening and lay beneath a blanket of stars.
Fuerteventura is a diverse holiday destination full of contrasts. Wherever you stay on the island, find breathtaking nature, natural spectacles and an ever-changing colour palette from intense green mountains to black volcanic beaches and ochre plains.