Whether you're travelling the island by hire car or by foot, what, at first, appears to be a wrong turning can actually turn out to be a right one. Although it might be an idea for you to have a map with you, so you can work your way back to your starting point. So, how about a game of lost and found?
Lost in the Way to Saint Matthew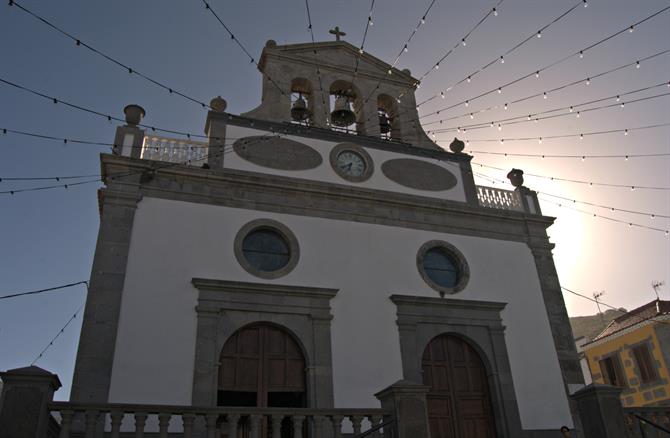 The directions were quite straightforward. I'd copied them into my reporter's notebook from the Internet. And even in my scrawl which challenges your average doctor's prescription in terms of readability, I could make out that I needed to start from the parish church in Vega de San Mateo.
So far, so simple. But locating the hardware store which was the next place on my hike itinerary was rather more difficult. As in impossible. Asking locals where this elusive hardware store was drew blank looks.
I thought of enquiring how to get to the next stage of the hike but then thought better. If the Internet site in question couldn't get the start right, I reasoned to myself, how could I rely on them to be accurate about the trek's middle and, indeed, end? I was about to give up and go home.
Except, out of the corner of my eye, I saw a sign. It read: "UTIACA 3,5km TEROR 11,0 KM". Now I'd been to Teror on a number of occasions, but I'd never set foot in Utiaca. So, being the adventurous sort, I decided to follow the S-22 to its conclusion.
Gran Canaria road trip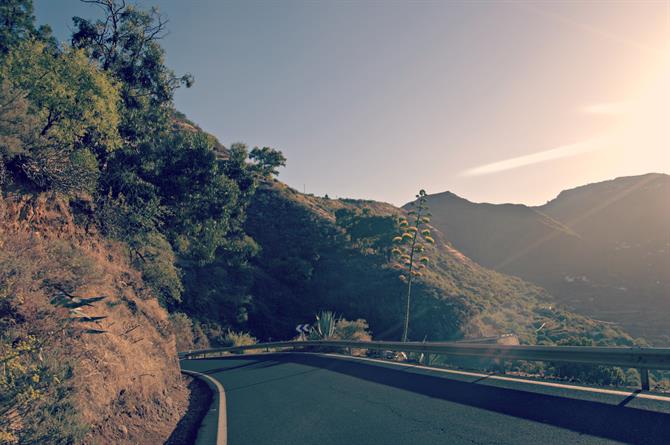 Although I mainly walked an old-school camino real, royal pathway, I had to negotiate some tarmac on my trek. But when it's the GC-41 we're talking about, there's no need to complain. Especially because as it's higher than the footpath, it offers superior views.
Just over a third way through my hike, I reached Utiaca. I discovered that it's a great place to visit for a Sunday dinner dance. But instead of a dressed-up showy affair, there's a popular shindig which draws residents from the surrounding hamlets as well as from Utiaca itself.
Exploring GC fauna and flora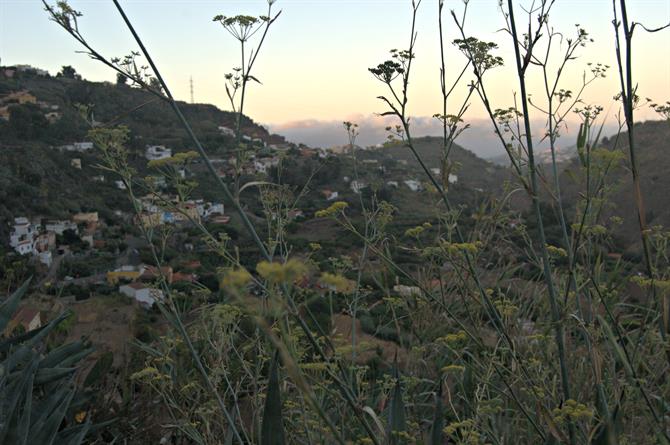 On my walk, I saw my first wild baby rabbit. Because of its size, it looked more like a fluffy toy than an undomesticated beast. I lingered a while to watch it safely negotiate the path and head out of sight, wary that rabbits are hunted on the island.
Those with a passing interest in botany will certainly enjoy a hike on Gran Canaria. As well as innumerable cacti to spot, there are palm trees galore. Along with celebrated wonder herb aloe vera, noted for its health-giving properties.
Sunset over Teror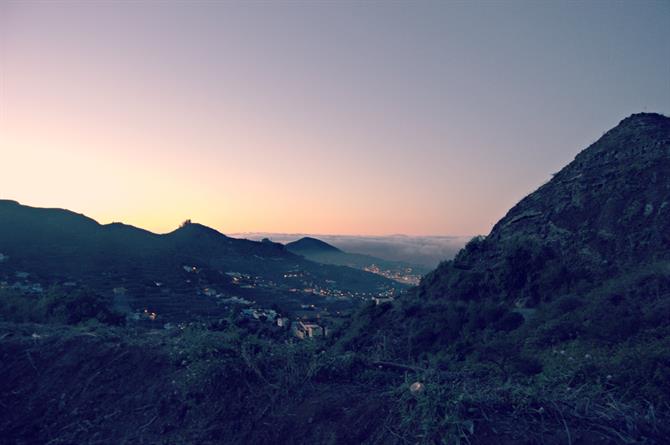 Conscious of the dying light, I stepped up my efforts to reach my ultimate destination. Not before visiting another place on the island I'd previously never been to, let alone heard of. Arbejales is a charming whitewashed village which was once surrounded by dense forest. This wooded land thankfully hasn't been entirely cleared for agricultural use.
Finally, I reached Teror. Somewhere I'd had no intention of going to when I set off on what transpired to be an incredible journey. So, next time you're on Gran Canaria, where will you accidentally stumble upon? What travelling tales will you be able to tell on your return?