Only mid March and already, in Spain, spring has most definitely sprung. The recent rainfall - albeit a few mm - encouraged the shoots and flowers to poke their heads up, and has resulted in a change of carpet for Granada province - book a spring break in Andalucía and come see...
A short winter
In Spain, winter is a short affair. Yes, it can be bitterly cold at altitude, but nature here has its own sort of switch, and as soon as early March is the time to throw it, Overnight, winter landscapes and foggy hillsides give way to greenery, and swathes of Almond blossom announce the start of nature's riot. Take a walk and see what lies beneath...
Walking and hiking in Andalucia
Walkers and hiking groups hit the mountain-sides in some earnest, armed with sturdy boots, pairs of trekking poles and hiking staffs, gulping lungfuls of fresh unpolluted air and stretching their office limbs. And who can blame them? An early holiday in Granada province before the intense summer heat sets in and the Andalucian coastline beckons, is often exactly what the doctor ordered. It's the right way to explore this area, a car trip means missing out on so much of nature and the best time to park up and walk is right now.
Where is Granada province?
Granada province sits prettily in the eastern point of Andalucia covering almost 13,000 square kilometres. 30% of the population lie in the must-see Granada city, the capital of the province, so that leaves a lot of rural land set over to Natural Parkland and Reserves.
The closest coastline is the tranquil Costa Tropical, and the tallest mountain is Mulhacen, in fact the highest peak in the Iberian peninsula at 3,479 metres above sea level. The surrounding foothills make up the Sierra Nevada Natural Park, which overflows from Granada right across into Almería province, and this is the area well worth exploring.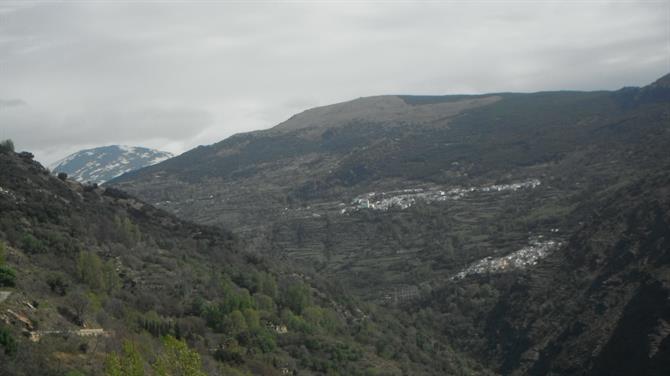 Sierra Nevada National Park
The Sierra Nevada National Park covers 85,000 hectares stretching from the picturesque Lecrin Valley to the Alpujarra. More than 50 cool blue lakes are nestled into these hills, along with fast flowing rivers fed by the snow-melt in spring, and breath-taking waterfalls. The rivers are a fabulous stop off for a picnic or a cool swim after a long hike, a change from the beaches of the coastline. The undulating U shaped valleys that you're set to explore were formed by glaciers prior to the Holocene period, and that's where the treasure trove of nature exposes its true natural beauty in spring.
Sun and snow
A popular winter ski destination, the Sierra Nevada National Park is just as tempting a destination in late spring and early summer, as the serious walkers flock to the region attempting to reach the various summits. There's still a lot of snow up there at the moment, a top tip is to use a reputable local guide if you plan on exploring higher up. They'll take you on marked routes, and it's the safest option to use the service of someone who knows the area - and the changeable mountain weather - well.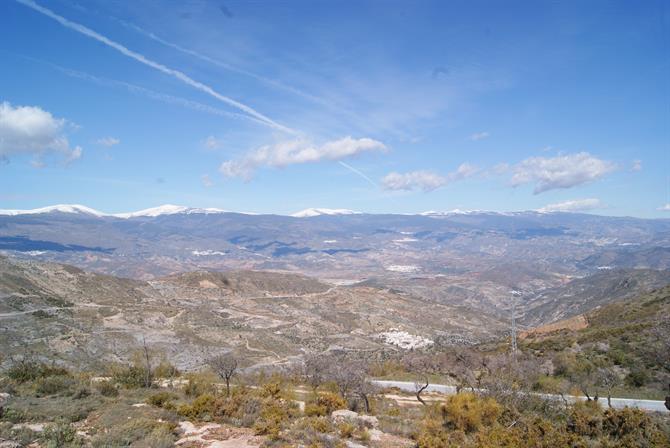 Plant life in Granada province
There are more than 2,100 different plant species, many of which are threatened with extinction. If you like orchid varieties and other wildflowers, then you won't have to walk far. Just take any of the marked tracks or walking routes - some are actually relatively flat and easy - and soon you'll be surrounded by the scent and sight of spring unfolding in Granada province. From the lower foothills of the Contraviesa to the higher climbs of the Alpujarra you can choose a route to suit your level of fitness.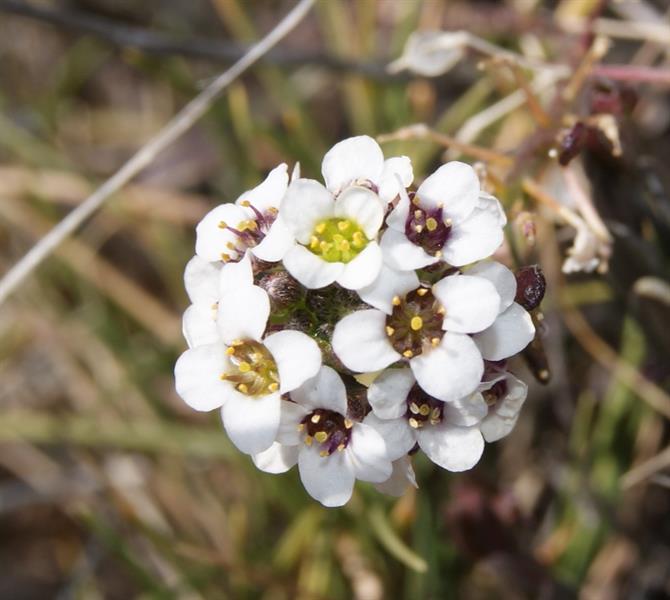 Orchids
Trample the wild herbs - rosemary, thyme, lavender - underfoot, making a mental note to buy some delicious and more-ish local honey, which is flavoured with the same.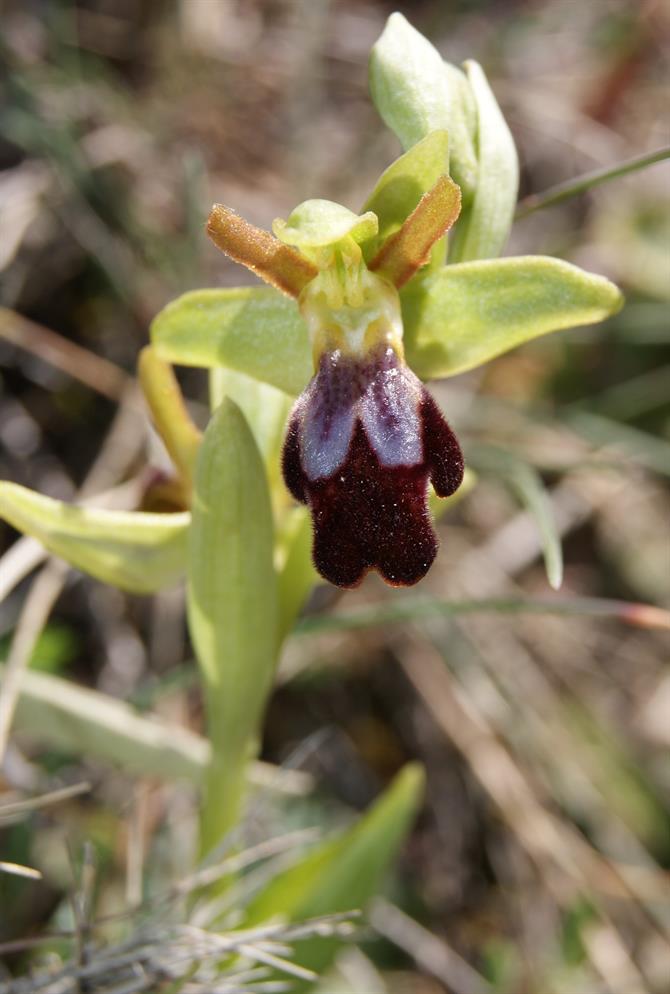 Carefully keep an eye out for the orchids as you go. The best places to find them are rocky scrub outcrops, wander a little off the beaten track armed with your camera. The first ones are the easy-to-spot Giant Orchid - those are all out already, followed by the rarer varieties including:
Butterfly Orchid

Mirror Orchid

Sombre Bee Orchid - also already in flower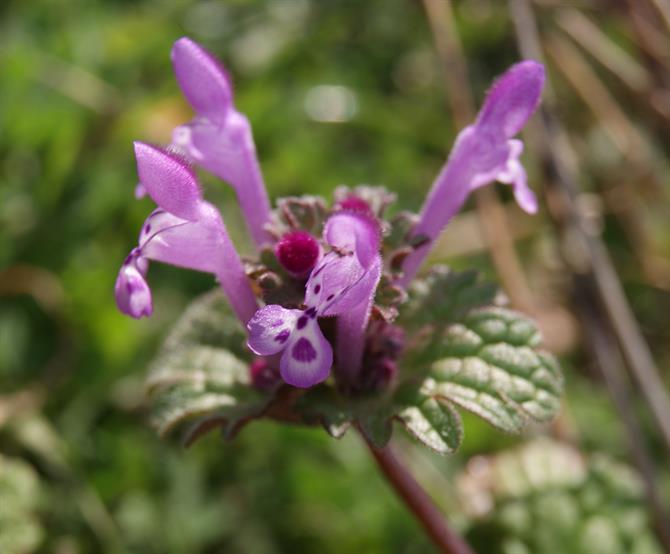 Other flowers
Other spring wildflowers that you will see in this area are likely to be:
Poppy - red,blue and pink - some are in flower already

Daisy - camomile to large cheerful daisies everywhere

Vetch - look for fields of brightly coloured vetch underneath the Almond trees

Lily

Grape hyacinth - one of the earlier flowers, already out

Cystus papery thin flowers, out right now

Wild Garlic - not so sweet-smelling, but pretty!

Broom - yellow and fragrant, but prickly. (Wear long trousers)

Allysum

Viola

Narcissi - already out, the tiny white star-shaped flowers covering roadside banks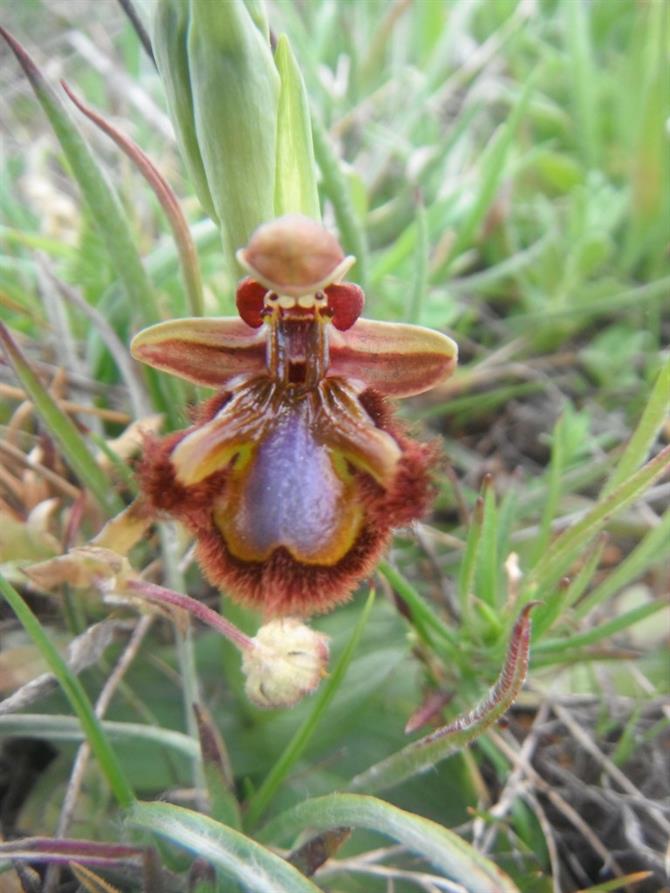 Wildlife
Wildlife that you expect to see, and may be lucky enough to photograph, may include:
Wild boar

Spanish Ibex

Genet

Red squirrel

Eagle (Bonelli, Short-toed, Golden)

Goshawk

Later on, Roller, Bee-eater, Golden Oriole, Swallow

Reptiles including Ladder snake, and a multitude of lizards, toads and frogs. Pass by any water deposit and you'll be deafened by the sound of prospective Romeo-like amphibians!

A word of warning
*An important note, this year there are huge numbers of the Processionary Caterpillar around, easily recognised by their advancement in chain-like fashion and found anywhere there's Pine forestry.
Stay WELL AWAY as they are dangerous and poisonous particularly to dogs and small children. Don't attempt to kill them yourself as they throw out a harpoon-like spine when threatened. Just leave a wide berth. But do make a promise to stay close to this stunning region, where, once visited, you'll return to time and time again.