L'Escala, just 90 kilometres from Barcelona and less than an hour from Girona, is a fantastic family holiday destination as it offers a varied choice of cultural and sporting activities that will appeal to both young and old alike. It is located in a lively and culturally rich area, with beautiful Costa Brava beaches and an incredible natural heritage. In short, this Catalan village is a privileged destination in the province of Girona.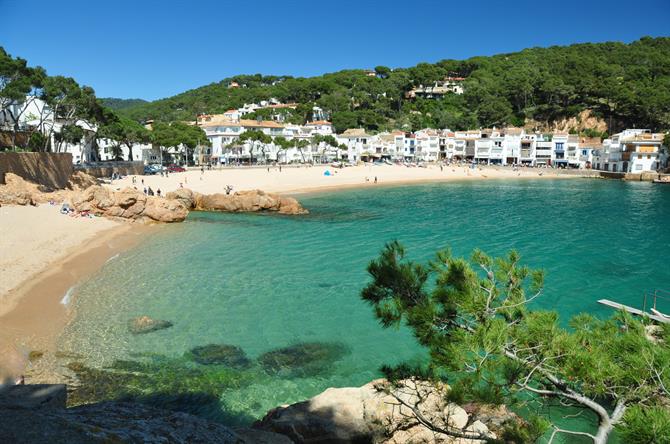 L'Escala offers a wide range of fun or relaxing holiday activities. In between lovely meals in the excellent local restaurants, you can enjoy water sports or take part in festivals. Plan an unforgettable family holiday by renting an apartment in L'Escala and choose your favourite family activities for this summer holiday here below.
1. Go karting with the whole family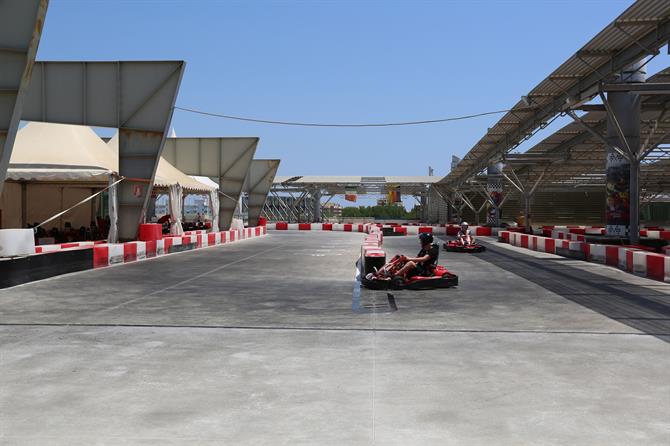 If you like a bit of adrenaline on a family day out, you can go and race against each other on the Go Karts circuit in L'Escala.
This local company has over 30 years of experience in organising races and has a fabulous track full of twists and turns, where you can test your driving skills. You will be able to race against your children in different types of karts as if it were an authentic Formula 1 race. There are different levels of difficulty to choose from, with an initial test lap to familiarise yourself with the track layout before the flag of Catalonia rises to mark the official start of the race. Eventually, the winner will climb onto the podium, raise the trophy and be rewarded with champagne!
In addition to the fun of driving and competition, this activity will teach your children values such as self-confidence, sportsmanship and winning ... or losing!
2. Enjoy nature in Montgrí Natural Park
L'Escala boasts a vast nature reserve with an ecosystem of mountains, beaches, dunes, cliffs, islands and fresh air. It is called the Natural Park of Montgrí, the Medes Islands and Baix Ter, declared a protected natural area in 2010 and with approximately 8,000 hectares of untouched nature.
The park, close to the centre of L'Escala, is open to everyone. Here you can spend a day in close contact with nature: you and your children can enjoy amazing views and natural surroundings. Apart from walking and cycling, you can also try and identify some of the dozens of bird species that live there (among the most representative birds are the peregrine falcon, the owl and various seabirds).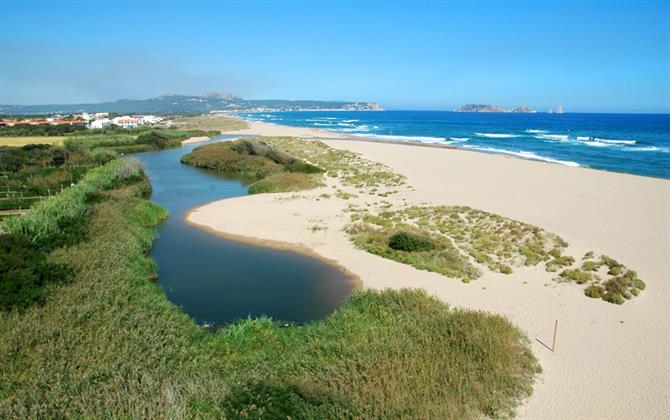 Don't forget to take your swimsuit to cool off on one of the pristine beaches facing the Medes Islands. The beach of Pals for example is part of this natural park and has wetlands, dunes and rice fields along the vast stretch of sand, which includes an unspoilt part reserved for nudism. It is also a good place for walking.
3. Surprise your children with a visit to Aquabrava water park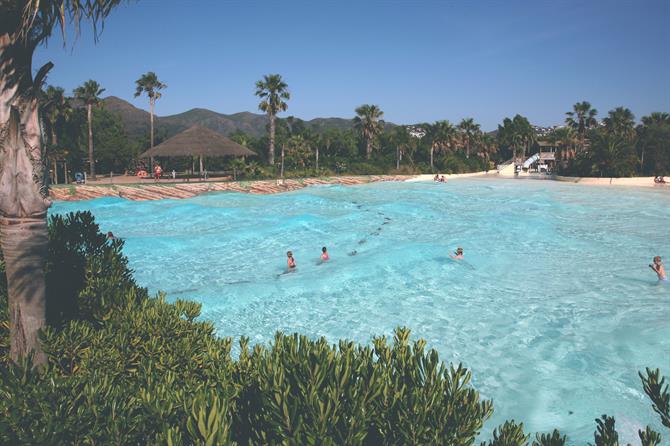 There's no better way to enjoy the summer heat than in the water. If you add the entertainment of dozens of water slides and theme pools, then you have all the ingredients for a fun family day and some unforgettable moments with your children.
Nearby Roses you can visit one of the main water parks in the region: Aquabrava. Paradise for kids, teenagers and all those young at heart!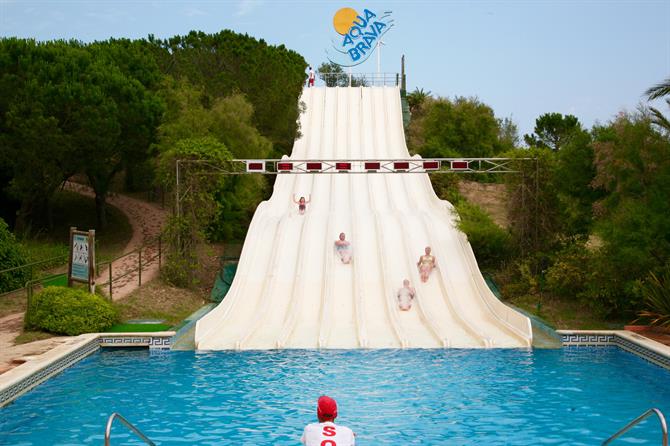 Aquabrava offers 19 different attractions, including dizzying slides, swimming pools for relaxing and artificial rivers for downhill rides. The highlight of this summer season is the Cobra, a large closed-tube slide that allows you to reach high speeds.
There are also play areas for the little ones, with waterfalls and mini toboggans, among other things. Safety is guaranteed by several lifeguards and the highest quality standards.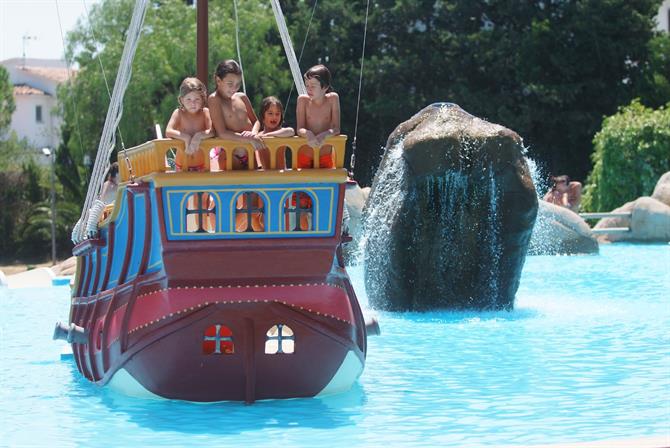 If you want to spend a weekend in the area to make the most of Aquabrava with your children, you can also rent a holiday villa in Roses.
4. Enjoy a fantastic day on Cala Montgó beach
South of L'Escala you will find the wonderful Cala Montgó. It is the most famous and one of the best beaches of L'Escala. Its name does not only refer to the beach, but also to the natural slope it is surrounded by. Thanks to its unique location close to the Natural Park of the Medes and Baix Ter, this is truly a place where you can tan in a stunning environment and go for a lovely swim in wonderfully clean water.
At the same time you will be able to enjoy all the beach facilities and services for a pleasant and comfortable day on the beach: you can rent deck chairs and umbrellas or have something to eat or drink at one of the beach bars. There are lifeguards to keep an eye on your children when they go swimming.
Pedal boats, canoes and surfboards are also for rent if you are looking for some extra entertainment in the water. In the evening, you will probably see small sailing boats on the calm waters in front of the beach. Without a doubt, this picturesque beach with its fine sand and crystal clear waters will be one of your best memories of this holiday!
5. Get to new hights at Parc Aventura Costa Brava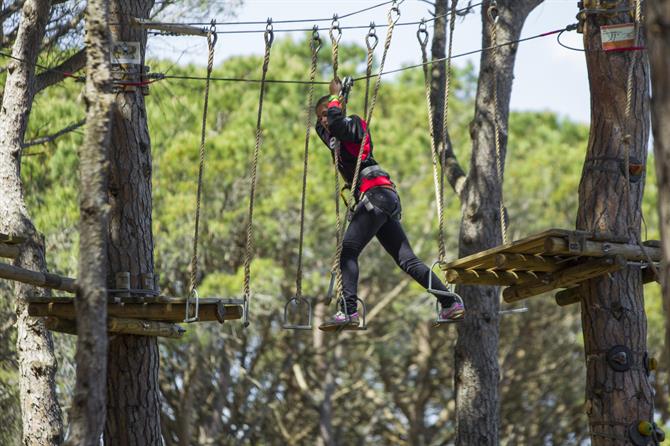 Would you like to experience a unique outdoor adventure with your children during your holiday? Then you can't miss Parc Aventura Costa Brava.
In this treetop adventure park you can spend an amazing day in a pine forest, with more than 80 adventure activities suspended in the trees: zip wires, leaps into the void, ropes, nets, bridges, tunnels and Tarzan jumps etc.
The adventure park is located in Platja d'Aro, close to L'Escala, and offers wonderful entertainment for the whole family. There are seven routes with different grades of difficulty for you to test your physical abilities in the midst of nature. Even if your children are very young, they can have a fantastic time as there is a special playground for 1 to 5-year-olds. An unforgettable experience!
6. Conquer the sea on an exciting boat trip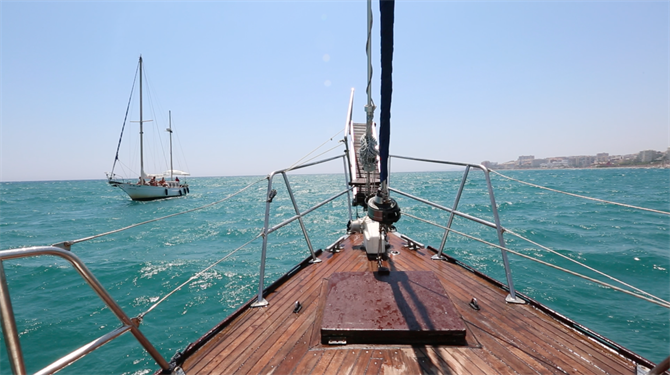 Would you like to take your family on an exciting day out and discover the hidden beaches of L'Escala? Then it's time to set out to conquer the sea and sail the calm waters of the Mediterranean by taking part in a boat trip along the coast.
Try the Mare Nostrum company, one of the most popular in the town which offers boat trips with a glass bottom through which you can observe what's in the sea below you during the excursion. There are several options to choose from: a trip to the Medes Islands, Cap de Creus, Cadaqués or along the Costa Brava, to visit the underwater caves of the coast which are accessible only by boat. Plenty of possibilities to go and discover the best secrets of the sea!
7. Try watersports
If it's watersports you are looking for, you will be glad to discover that there is an ample choice on the beaches and coastline surrounding L'Escala, including windsurfing, wakeboarding, water skiing and sea kayaking.
To rent equipment and take water sports courses, just head for one of the nautical centres in the town, such as Funtastic Emporda, and book your place. This centre in particular has been in L'Escala since 1978 and will also allow you to take part in activities of the sailing academy called 'RS Academy', which has a luxury boat and high quality courses.
8. Explore the town by bike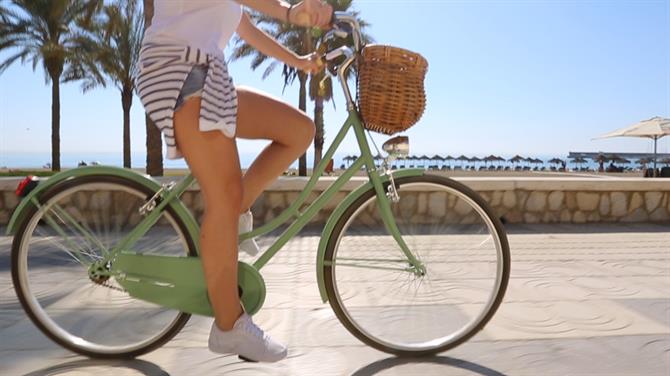 It is often said that the best way to discover a city is to lose yourself in it. Even better if you can do it by bike! Cycling around means seeing more things in less time, while enjoying the pleasure of this relaxing activity in the sun.
There are many bike rental companies in L'Escala, but we recommend two in particular: Nou Empordà Bikes and Scale Bikes. Whatever your choice, you will have various types of bicycles at your disposal: mountain bikes, urban bikes, bicycles for children or juniors etc, at the best prices too: 8 € for 4 hours or 13 € for a day are just a couple of the options available.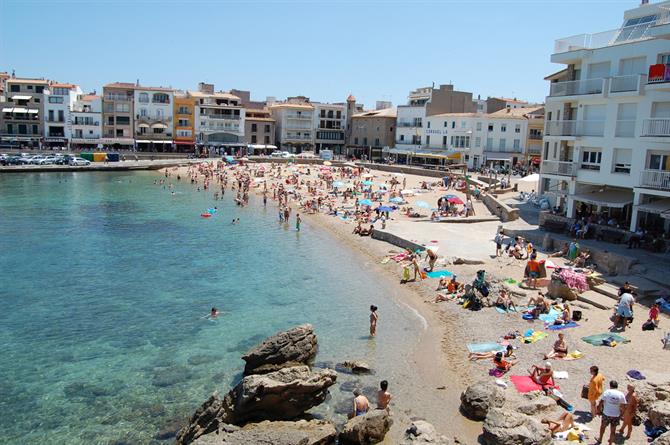 In short, L'Escala offers you and your family fun on the beach, tours around the village and its Greek and Roman monuments, plenty of unspoilt nature and action in the Mediterranean Sea as you practise watersports or go on a boat trip.
You can also visit the nearby metropolis of Barcelona, where several amazing festivals and fiestas spice up the summer, with activities, shows and parades to enjoy with the whole family. It will be a holiday to remember, that's for sure!