In part 1 of our guide to one of the most interesting areas of Lanzarote, Teguise, we looked inland at the charming historic town of Teguise. For part 2 of Discover Teguise we take a stroll along the coast at one of my favourite Canary Islands resorts, Costa Teguise.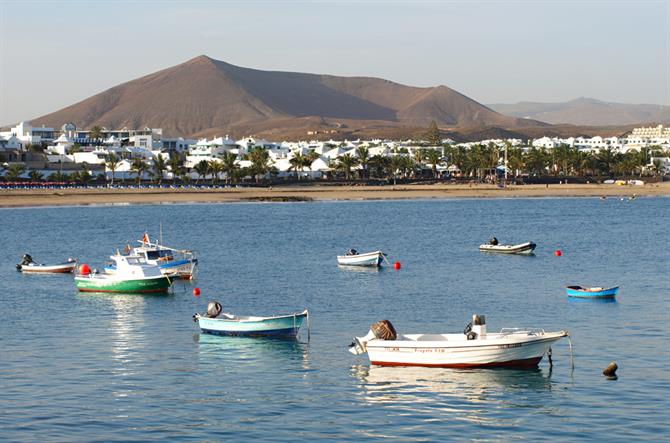 Sport and sunbathing in Costa Teguise
Located on the north east coast a short distance from Lanzarote's capital Arrecife and 15km from the airport, Costa Teguise is a town with a split personality. On the one hand it's a cracker of a beach resort with six golden sand beaches on which to lay down the towel and top up the tan. These range from wide sweeping bays with sunbeds and plenty of facilities near the centre of the resort to near deserted coves lapped by pristine waters at its northern edge.

The other side to Costa Teguise is that, like some other parts of Lanzarote, it's a popular destination with athletes and water sport enthusiasts who give the town a laid back, surf resort vibe.

Like other Lanzarote towns, the resort owes its low-rise, whitewashed good looks to famous Lanzarote architect and environmentalist César Manrique. The heart of the town is around the Pueblo Marinero, a charming maze of streets and plazas in the style of a traditional Canarian town which is filled with shops, bars and restaurants .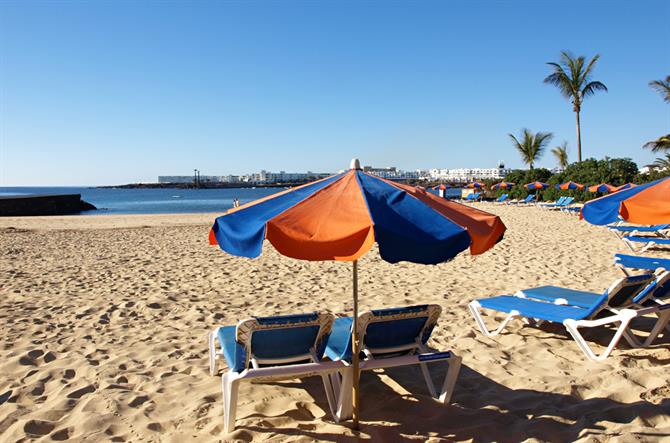 What to do in Costa Teguise
On first sight of those golden playas, the temptation might be to find a spot, lie down and do nothing apart from the occasional cool down in the sea. But there's a lot of adventurous fun to be had in Costa Teguise.

Scuba Diving
It doesn't matter if you've never donned a wetsuit before, after brief tuition you can walk from the beach straight into a fantastical undersea world at Playa El Jabillo. I did it in January; the water was skin friendly and it was a WOW of an experience. There are plenty of dive schools in Costa Teguise to choose from.

Windsurfing, kiteboarding and SUP
Various beaches are favoured by windsurfers and kiteboarders with Las Cucharas occasionally hosting the PWA World Windsurfing Championship. Again there is a choice of schools if you've never tried either. Personally I'd recommend giving stand up paddle a go. It's fun and easy to learn. Within minutes I was able to take to the water Hawaii Five-0 fashion.

Running and Cycling
Lanzarote's an island where it seems there are more marathons and triathlons than karaoke bars. The long promenade at Costa Teguise acts as an ideal training track for a sun-kissed workout whilst dirt trails north and inland are perfect for cyclists, especially if you want a route with no gruelling ascents.

In addition to the water sports in Costa Teguise, there's also a golf course, a basic water park and small aquarium.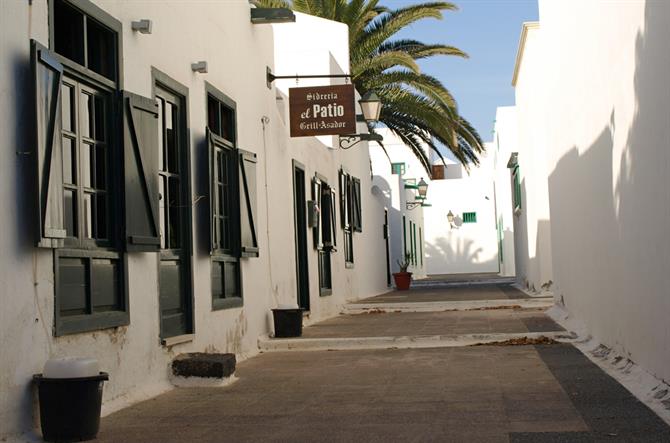 Restaurants in Costa Teguise
The sporty, surf element to Costa Teguise means there's a more interesting choice of restaurants than in some Canary Islands resorts.

For traditional tapas I'd pick at the likes of octopus, churros de pescado (goujons of fried fish) and sweet potato chips at La Aulaga Casa Felix behind Playa Bastian whilst for something more creative I'd grab a table with a sea view at La Peskera on Playa de las Cucharas. If it's still on the menu, their award winning tapa of goat's cheese, bacon, banana and figs has to be tried.

For a more romantic meal, although beach-side dining is romantic in itself, indulge in something deliciously rich at Montmarte on Avenida de Las Palmeras, a few streets inland from the coast. The menu is so authentically French you can sometimes even get escargot en croute.

For a wake-up coffee, snack or even something healthy, Brown's Deli at C.C. Calipso does great salads, pies and pastries.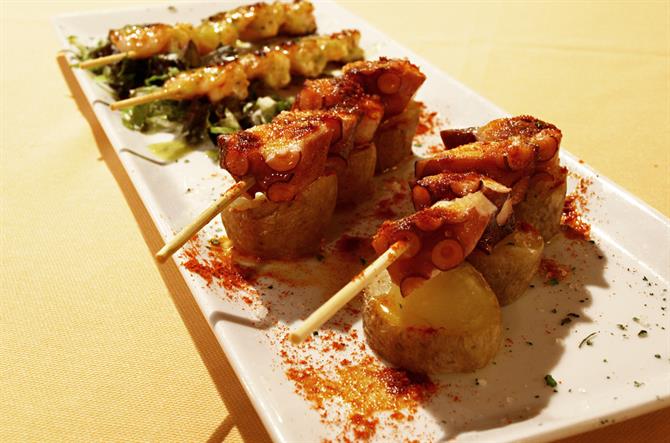 Nightlife in Costa Teguise
Nightlife can be as chilled or as lively as you want. As a general rule, for bars with familiar beers, food and TV programmes, the area to the south of the centre has plenty of British pubs whilst the northern side of Costa Teguise has more of a local atmosphere.
When to visit Costa Teguise
If you're serious about board sports, the conditions for windsurfing/kiteboarding are best between April and September.
However, if your objective is to chill out and enjoy quality beach time, then any month of the year is a good time to visit Costa Teguise.