Some doubted San Lorenzo's Mercado del Agricultor would take off, especially given the competition from the more famous markets of Santa Brigída and Vega de San Mateo. But four years down the line, this farmers' market is still going strong. And the beauty of it all is that despite being a village, San Lorenzo has a Las Palmas de Gran Canaria postcode and is a mere 10 minutes' drive from the capital's centre.
Sunday shopping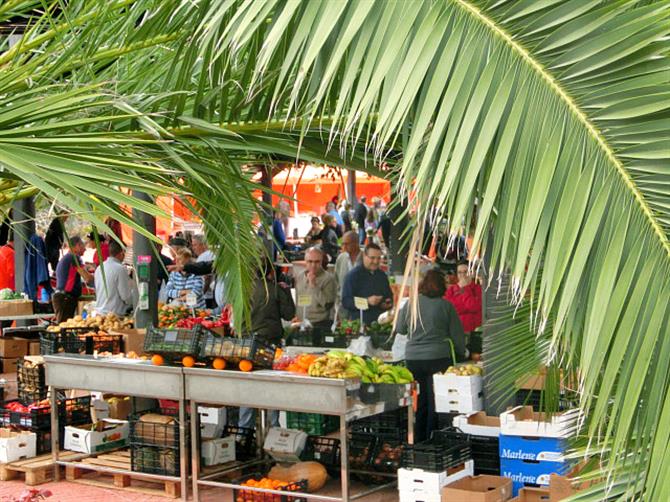 The world of retail comes to a grinding halt on Gran Canaria of a Sunday with the exception of the island's markets. You can reach San Lorenzo's farmers' market by bus (Global line 335) which travels from San Telmo bus station up to Siete Palmas, before skirting the Jardín Botanico Viera y Clavijo. Opening hours are from 9:00am to 2:00pm but it's best to visit earlier than later as produce does fly off the stalls.
Market prices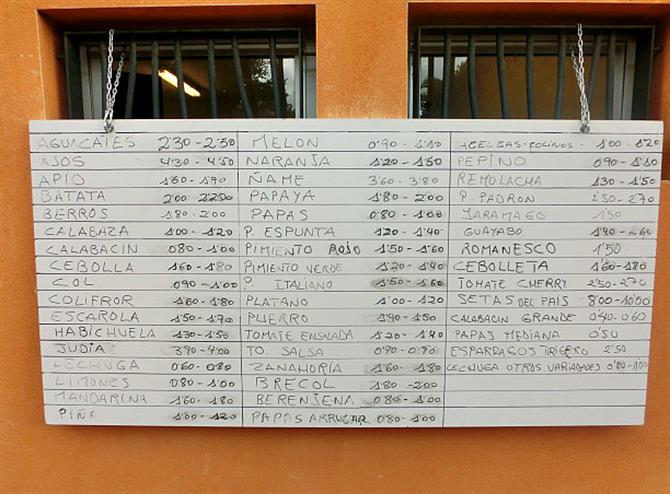 The first thing you see as you enter San Lorenzo's Mercado del Agricultor is a price list. These specify the minimum and maximum prices you can expect to pay for your fruit and veg here. They are strict enforcers of market standards too, at San Lorenzo, with a stallholder recently kicked out who was caught out selling produce that he claimed he'd grown himself but hadn't.
They love their greens on Gran Canaria. On the above board, you'll see berros (the star ingredient in potaje de berros/watercress stew) and acelgas (chard which is also the base of a local stew). Further greens which are stewed are jaramago (wild rocket).
Cheesy does it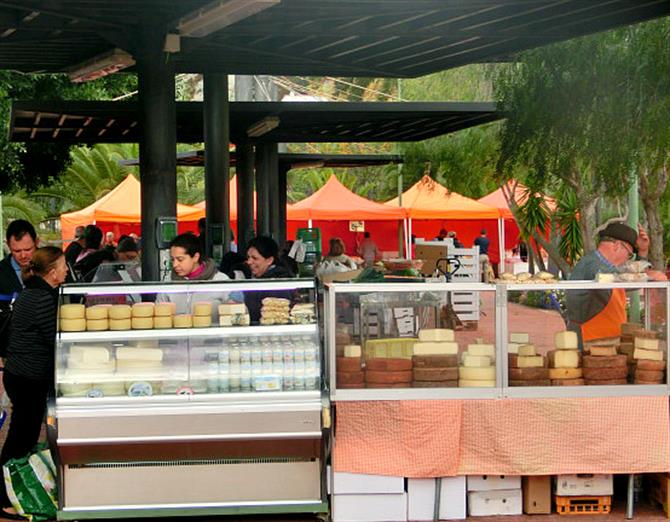 The second thing you'll see upon entering San Lorenzo's Mercado del Agricultor is its cheese stall. It's one of 30-something stalls in the market. You're encouraged to try before you buy. Another welcome touch is the stallholders cut the cheese using a traditional Canarian naife.
Go bananas in San Lorenzo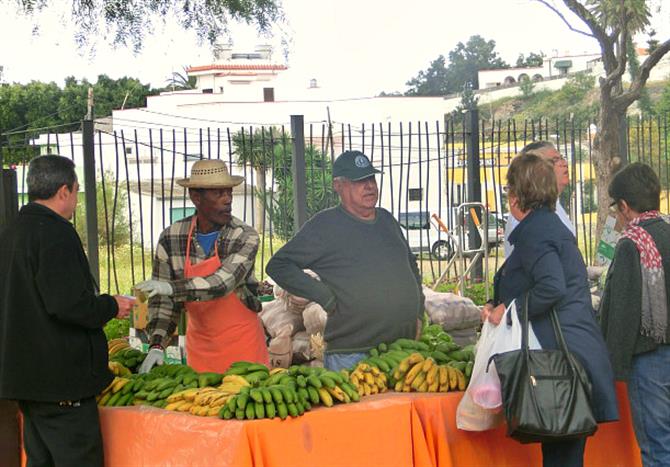 One of the Mercado del Agricultor's most popular stalls is also one of its most specialist. It sells just bananas, with Canarian platanos famed for being smaller yet sweeter than Caribbean varieties. Look out for the Cuban stallholder with his natty headwear.
A local shop for local people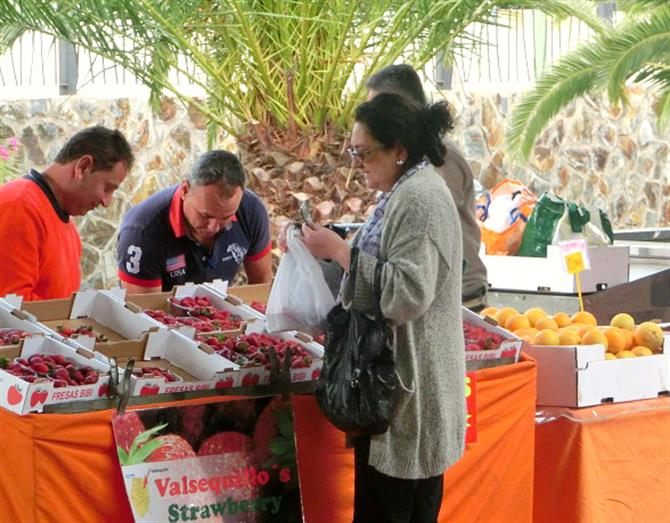 The joy of shopping at San Lorenzo's farmers' market is that you buy from areas noted for the cultivation of certain fruit and vegetables. So strawberries come from Valsequillo. The bread is rather more local, however, baked just up the road, in La Milagrosa.