One of Spain's youngest cities, Las Palmas de Gran Canaria has a lively nocturnal scene. Here, in our opinion, are the best venues to soak up the capital's post-sunset ambience. The Gran Canaria nightlife is not to be missed. Las Palmas holidays are a great way to experience the vibrant city.
The Paper Club
One of Las Palmas de Gran Canaria's most eclectic venues, The Paper Club's a firm favourite with the city's student population including those on the Erasmus programme. Expect anything and everything from Nirvana tribute bands to DJs playing the latest sounds. Located in the popular Triana district, the venue boasts a charming terrace if you want to cool down a while away from the heat inside.
NYC TAXI Bar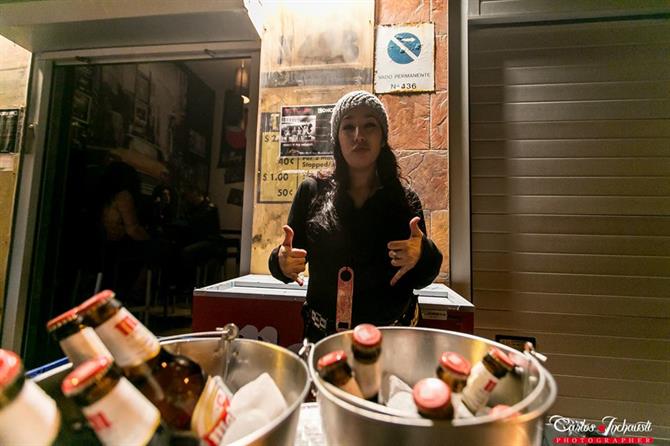 Grab some mates, pick up an ice-cold bucket of beer, and discover a little piece of New York City along Las Canteras promenade. An adventurous stop on the Ruta Playa Viva, NYC TAXI Bar is a great venue to hear the best in blues and rock music. Especially as the city's mild evening temperatures allow you to watch your concert in style.
El Gallinero Café Arte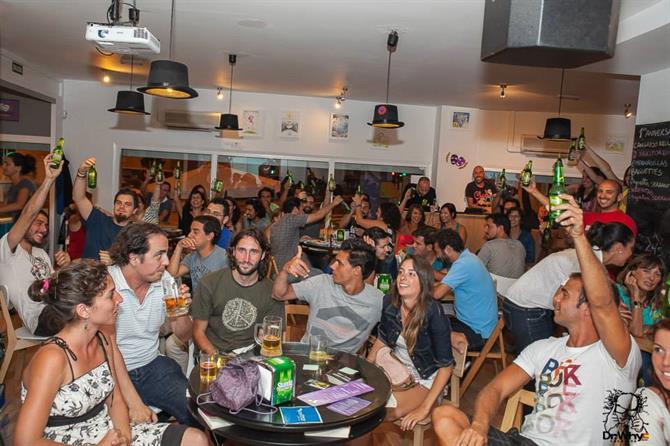 Unless you've checked their listings in advance, you're never quite sure what to expect at Guanarteme's El Gallinero Cafe Arte. It might be a magic show, a live band, or experimental theatre. One thing is guaranteed, however, and that's a great cup of coffee.
The Mansion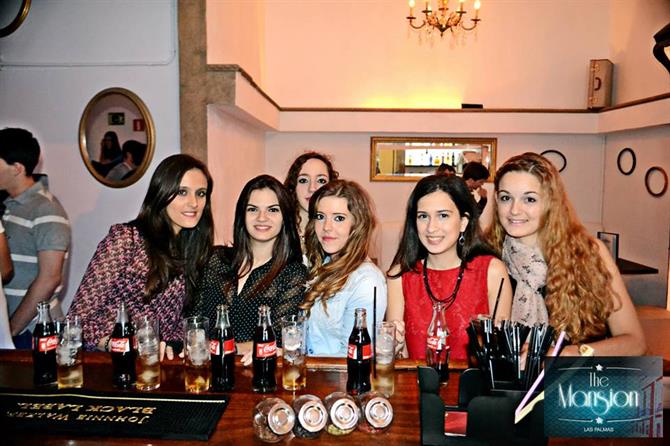 Put your trust in the hands of the resident mixologists at this recently-opened cocktail bar. Located behind Parque Santa Catalina, The Mansion is a great place to start or end a night. It's open from 10:00 pm until 2:00 am Wednesdays through to Saturdays.
Charleston Café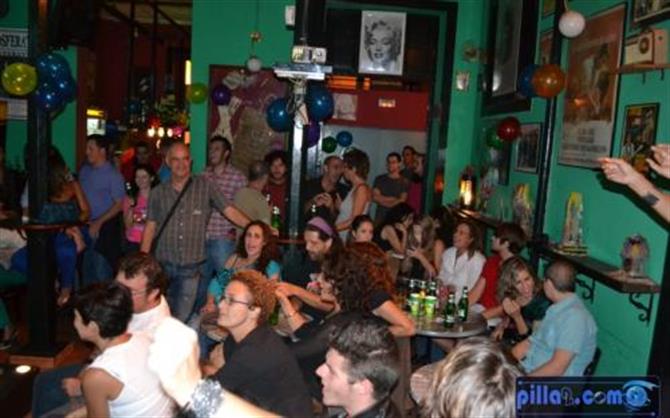 There's a hedonistic air about the Charleston Cafe and not only because this is the only venue in the capital where they sell absinthe. Things don't hot up in an establishment just up the road from Parque San Telmo until after midnight. Which is when the free concerts/DJ nights start.
Las Brujas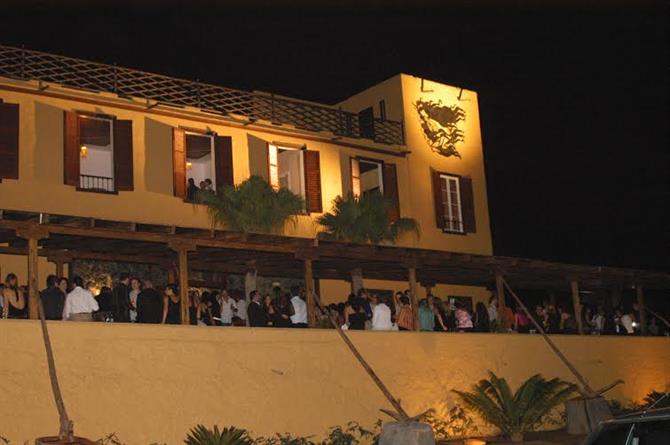 Dress to impress at Las Brujas, a converted manor house which dates back to the 15th century. A free minibus service takes you from Triana's Plaza de Ranas to this club on the old road to the centre of the island. Prepare to be charmed with this popular venue.
Fortuni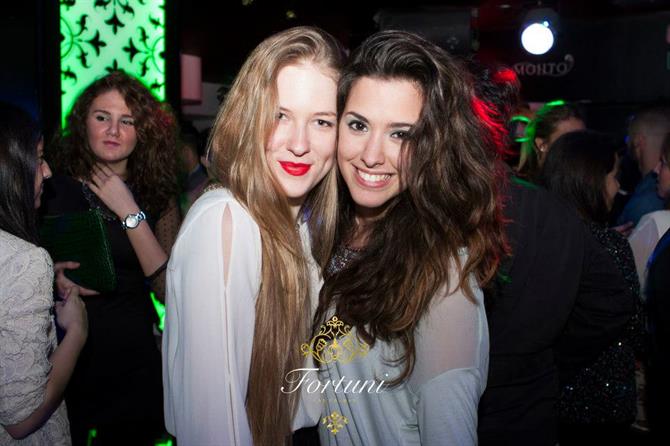 Welcome to Los Martínez de Escobar's Fortuni, the world of beautiful people. Where a young, trendy crowd party the night away to DJs playing international dancefloor smashes. Opening hours are Thursday, Friday, and Saturday, from 11:00 pm to 5:30 am.
Tiramisú Funky Bar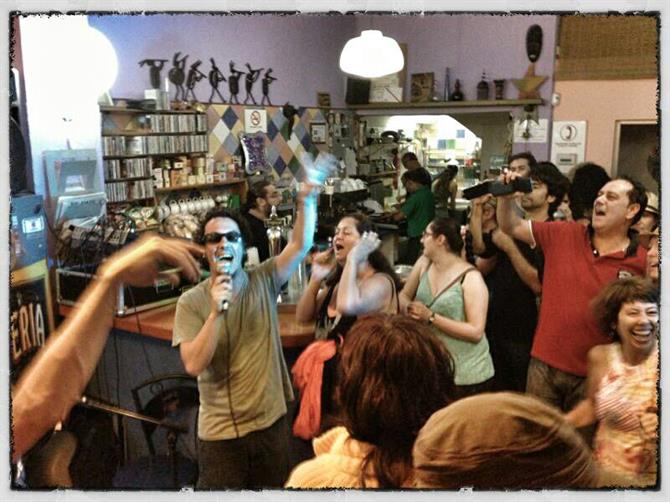 Just as the classic Italian dessert of Tiramisú mouthwatering ingredients, so does this Plaza del Pilar bar of the same name. A laidback atmosphere and friendly staff ensure a great evening out. Bear in mind that Tiramisú Funky Bar is an intimate venue, with clientele tending to move out onto the square outside.
Bravia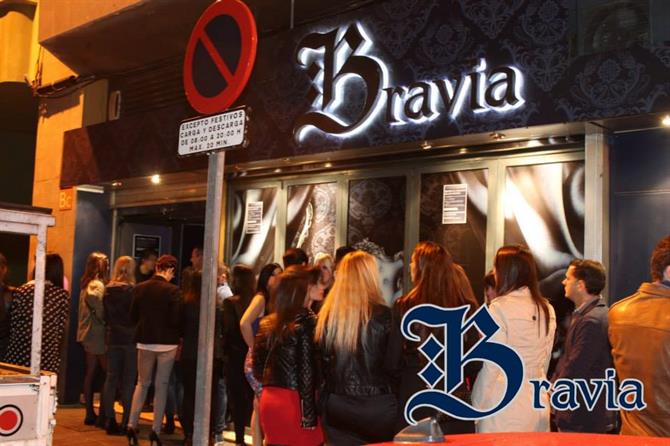 Make a fashionably-late entrance at this León y Castillo club. Especially as you'll probably have to endure a queue for the privilege. Warning, you won't be able to keep your feet from moving to the beat at the dance-friendly music pumping out of the Bravia speakers.
Sala Nasdaq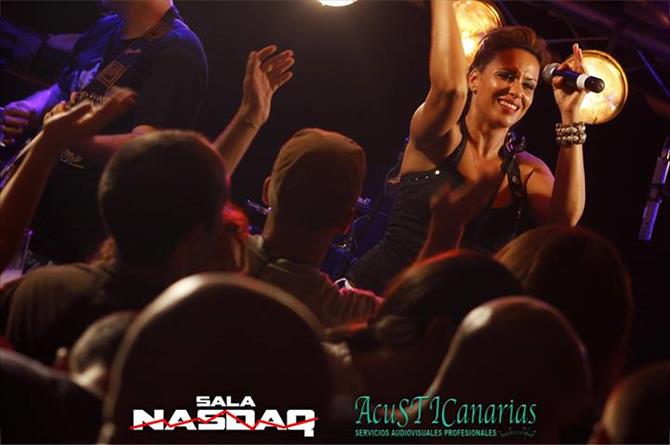 In Plaza de la Musica there is Sala Nasdaq, where you will be able to get up close and personal with the bands performing on stage. With live music playing on Saturdays it is a guaranteed evening of rock and dancing. There are a variety of beers at reasonable prices. A great way to finish the night.