Many tourists opt to stay in the southern resorts. And if they do travel up to Las Palmas de Gran Canaria, they tend to spend their time following in the footsteps of Christopher Columbus. But, here are five reasons why you should explore beyond Vegueta.
1.) Playa de la Laja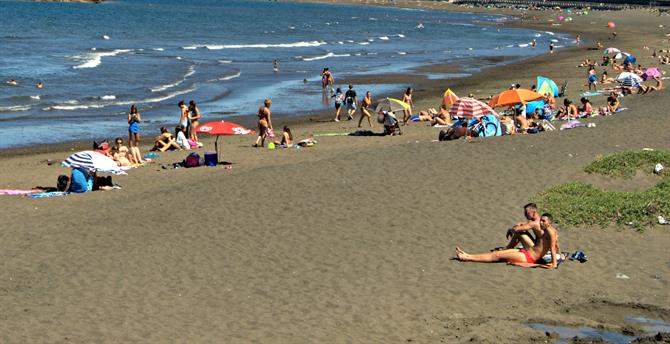 Travelling on the GC-1 from the south, the Playa de la Laja's the first beach you'll hit upon arriving to Las Palmas de Gran Canaria. At 1.2km long, there's plenty of towel space. If you're concerned by what can be a strong current, take your pick from the recently-constructed piscinas naturales (saltwater pools) which are rather more family-friendly.
2.) Playa de la Puntilla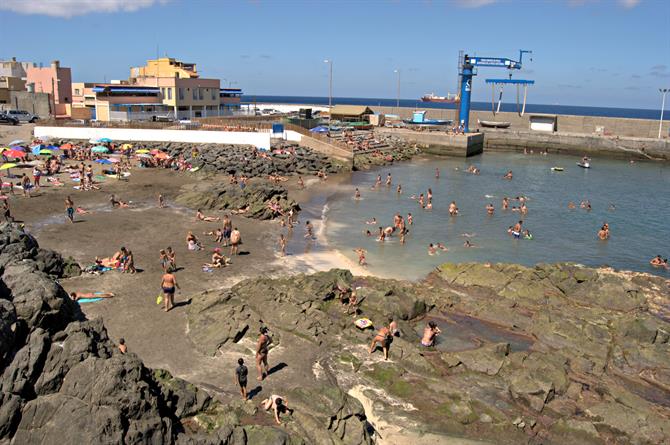 Unless you go brown rather than red, you will stand out on San Cristobál's main stretch of shoreline. For the Playa de la Puntilla is very much a local's beach. After toasting in the sun, some fried/grill fish at one of the area's many seafood restaurants is an opportunity you shouldn't miss out on.
3.) Playa de las Alcaravaneras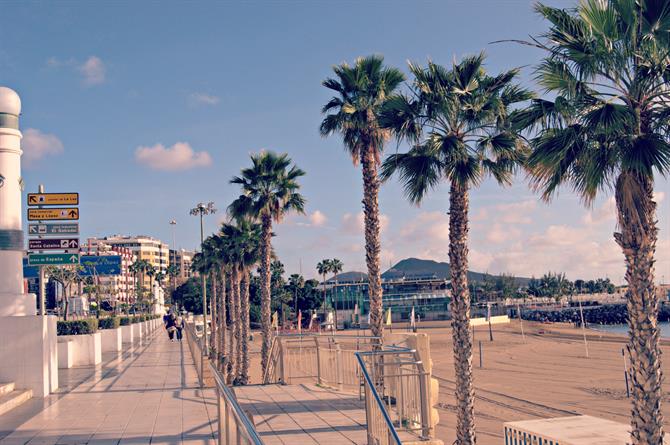 Easily the most popular Las Palmas de Gran Canaria beach with families, this playa fronts the area of the same name. Alcaravaneras is a bustling district and there's a buzz about its beach too. There are no waves which explains the number of young children paddling in the Atlantic, plus the kids learning how how to kayak.
Driving into the city on the GC-1, you can't miss Playa de las Alcaravaneras. As the island's main motorway becomes the Avenída Marítima. The beach is bordered by sports harbour El Muelle Deportivo to the south and posh members' club, Real Club Náutico, to the north.
4.) Playa de las Canteras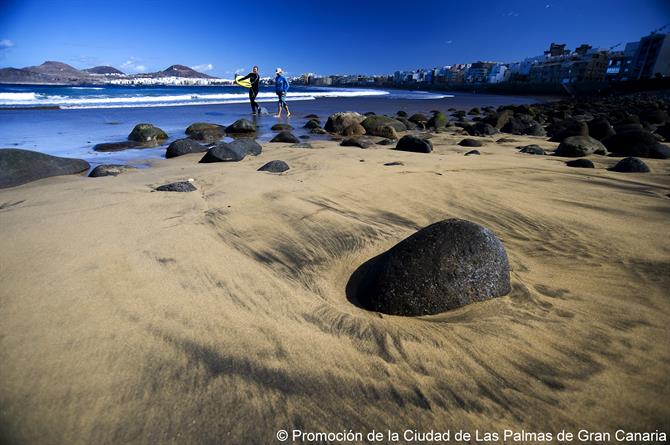 Challenging Tenerife's Las Teresitas, Fuerteventura's Corralejo, and the south of GC's Maspalomas as the Canary Island's most striking beach, what's not to love about Las Canteras? 2,800 metres long, it extends from the rough and ready La Cicer to the genteel La Puntilla. And when the sun goes down, the bars and restaurants on the promenade above make Canteras a popular nocturnal destination.
5.) Playa del Confital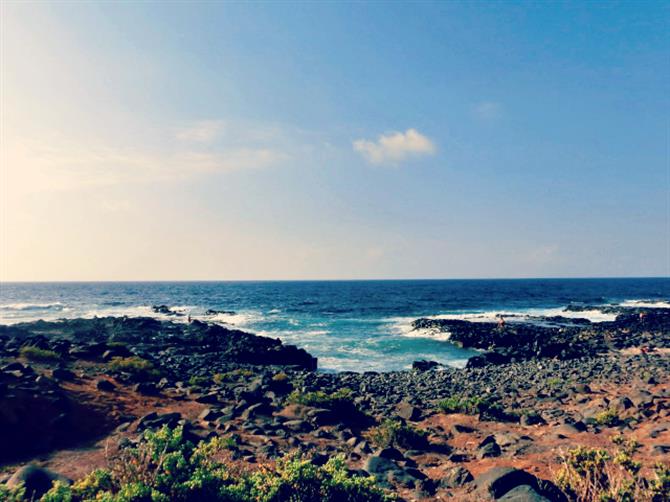 There are those who argue that as an extension of Playa de las Canteras, El Confital shouldn't be classed as a beach in its own right. But it's by no means a smooth continuation with secluded coves in between. Plus there's no nudist zone on Las Canteras but out-of-the-way El Confital's a haven for naturists.