If you're used to the live-to-work ethos, you'll find the complete opposite in Spain where they prefer to think of themselves as working to live. This is especially true of the Canary Islands. Let's introduce you to some of the most popular squares where people from Las Palmas de Gran Canaria like to relax in, whether it be chatting, drinking, or playing with their kids.
Plaza Cairasco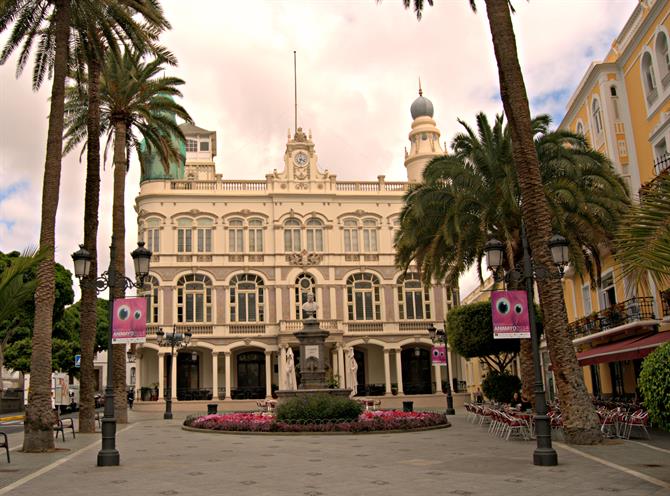 Named after the founding father of Canarian literature, Bartolomé Cairasco de Figueroa, Plaza Cairasco's Triana's, if not the city's, standout square. Approaching from Vegueta, you'll notice the Gabinete Literario first, where the home of Cairasco de Figueroa used to stand. The square's other prominent building's the Hotel Madrid which once put up the future dictator Francisco Franco.
Plaza de España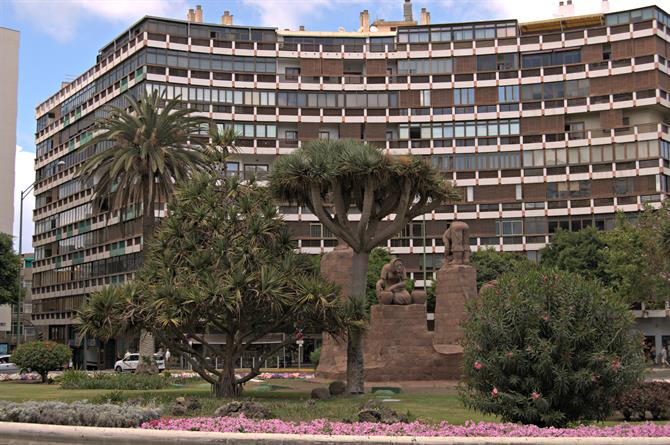 Where Real Madrid head to the capital's Plaza de Cibeles following an important victory, UD Las Palmas make their way to Alcaravaneras' Plaza de España. And given the club's current high placing in 2A, they'll be hoping for a promotion party here. This square's a roundabout for the city's second main shopping street, Avenida Mesa y López.
Plaza del Pilar Nuevo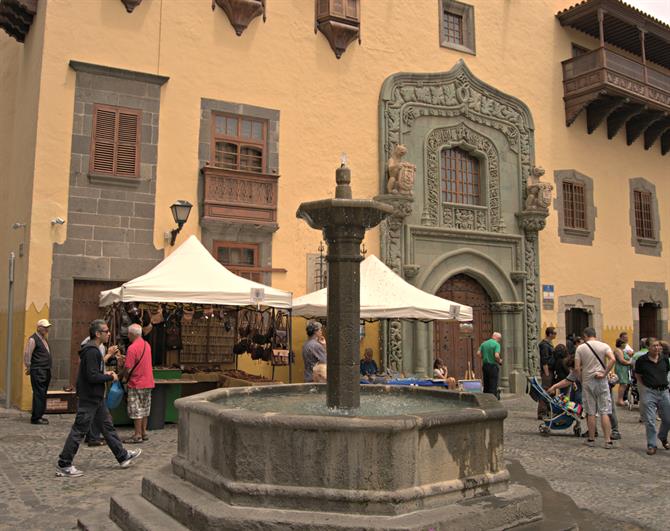 Sandwiched between the Casa de Cólon and the Catedral de Santa Ana, this Vegueta square comes alive during its Sunday market. The Plaza del Pilar's main feature's its fountain. This is where local women used to come and collect their water from.
Plaza Mayor de Santa Ana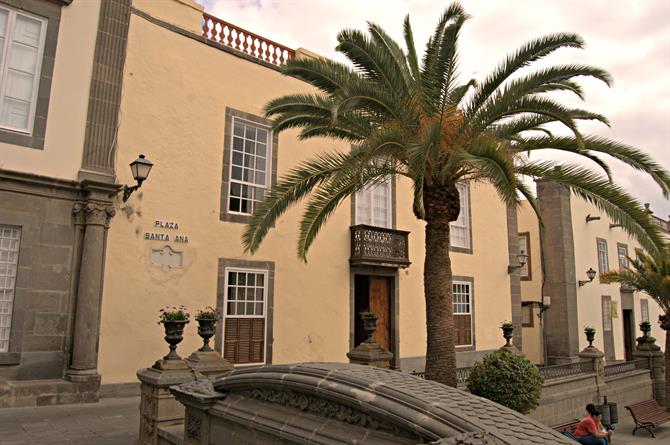 The other side of the cathedral you'll find the Plaza (Mayor de) Santa Ana. A popular meeting place for city natives, its cafe owners put up the prices as they do in the Madrid version. But it's some setting to enjoy a relaxing, if more expensive, cup of café con leche.
Plaza del Pilar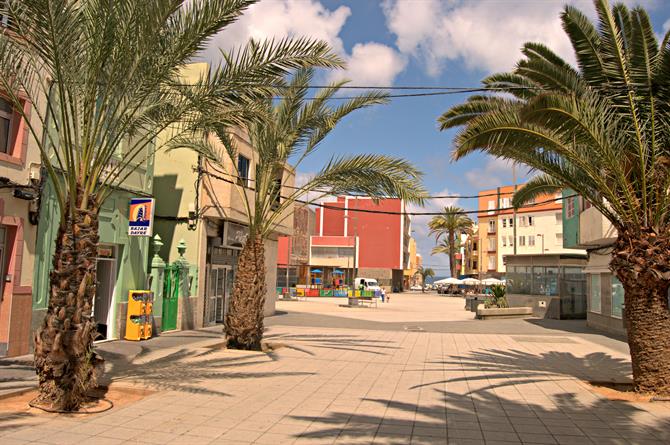 What Guanarteme's Plaza del Pilar lacks in charm and history, it makes up for in easygoing ambience and seemingly impromptu events. From live music to South American food fairs, you never know what you'll stumble across here. The city's most westerly square, it's located just above Playa de las Canteras.
Plaza Santo Domingo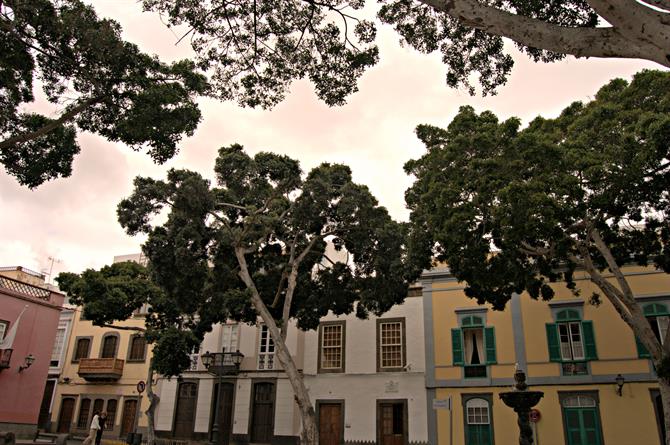 Vegueta's squares are close to each other. The exception that proves the rule is the more out-of-the-way Plaza Santo Domingo. You'll have to ask for directions to get to this quiet inner-city oasis. Where you'll find the Iglesia de Santo Domingo, one of Las Palmas de Gran Canaria's top 10 religious buildings.
Plaza de la Feria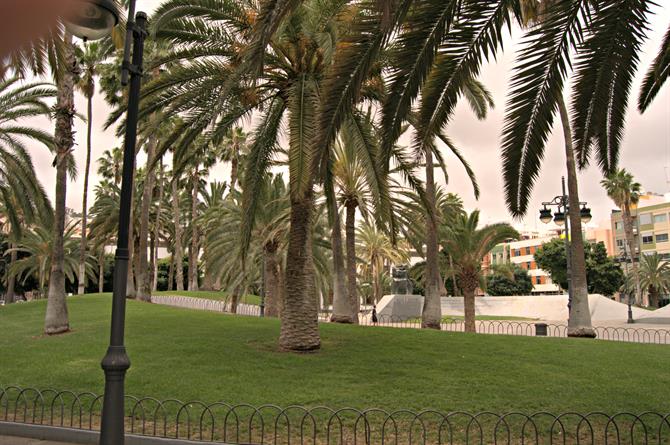 A real local's square, Plaza de la Feria's located at the Triana end of Las Palmas de Gran Canaria's longest street, León y Castillo. There's a monument to the famous writer Benito Pérez Galdós and lots of palm trees here, and not much else. However, there's nearly always a football game going on here when school's over for the day.
Plaza del Espíritu Santo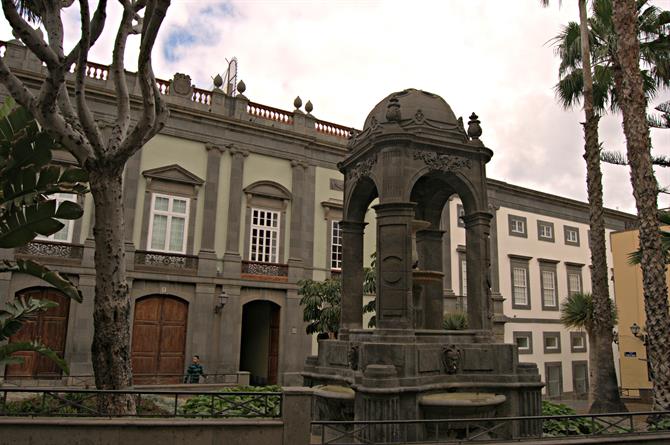 Holy Sprit Square, another Vegueta plaza, feels suitably sacred. What with its 17th-century hermitage and all. Housing the original starting point of the water supply network of Gran Canaria, the domed fountain designed by Ponce de León's one of the few covered fountains in Hispanic architecture.
Plaza de las Ranas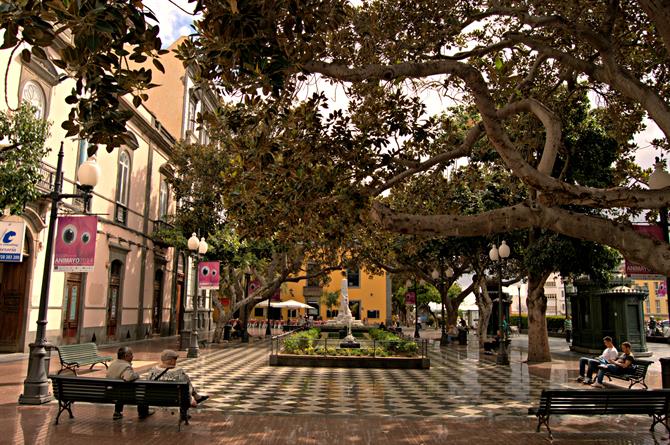 The ornamental frogs in the Plaza Hurtado de Mendoza's fountain make this central square better known by its nickname than official title. Separated from Vegueta by the old road to the centre of the island, this Triana plaza's a popular chillax destination for young and old. Other than the fountain, look out for the neoclassical building which houses one of the city's major libraries.
Plaza San Francisco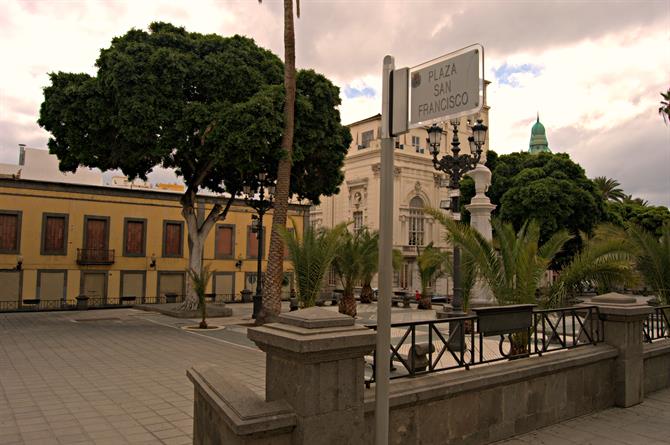 There's not much to do in this Triana square than sit and watch the world go by. This is particularly noticeable during Semana Santa when processions pass this plaza which lies more or less opposite Plaza Cairasco. The striking bust of Christopher Columbus dominates this square, along with its church.