Mallorca is world famous for its countless breathtaking beaches, images of crystal clear water, fine white sand and the wild nightlife. This party island is notorious for its clubs and bars, however, Mallorca has much more to offer. With its unique and diverse nature, it attracts sports enthusiasts every year for cycling, hiking and diving holidays. Families too love the island for its idyllic corners and child-friendly beaches.
Whether you seek a relaxing beach holiday, wild party nights, breathtaking nature walks, adventurous dives, or a family trip, discover where
holiday in Mallorca
and design your perfect trip.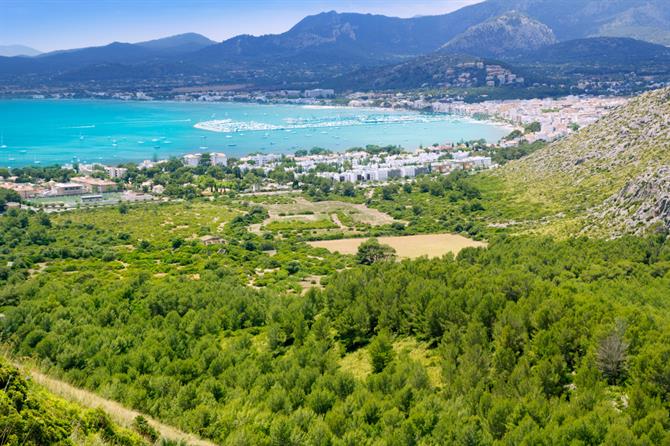 Where To Stay For Walking In Mallorca
Walking in Majorca is becoming one of the most popular activities for people on holiday. This island offers a variety of routes with unparalleled views. Choose to hike around the mountain range of Serra de Tramuntana in the northwest, Pla de Mallorca, around the sandy beaches and coves or old picturesque valleys and mountain villages where time seems to stand still. The walking trails in Mallorca are as diverse as its nature, you will find everything from well-walked routes to almost forgotten paths so you don't have to be a hiking enthusiast to explore the island's landscape. The best time of year to go walking in Majorca is from February to May.
Find many routes around the Serra de Tramuntana and for a rural escape to Mallorca, rent a holiday home in the mountains of Fornalutx to be located near the hiking trails. There is an easier route around the municipality of Valldemossa which is about 14 km long with a climb of 769 m and the views highlight the scenic landscapes of Pla des Pouet and Mirador de Can Costa. On a four-hour hike from Fornalutx to Puig de Sa Bassa, you will walk amongst orange trees, holm oak forests and olive groves for about 10 km. The hiking trails become more demanding the further up the mountain you venture, and routes such as Tossals-Verds Massif and circular route Embassament de Cúber can be challenging but rewarding with spectacular views.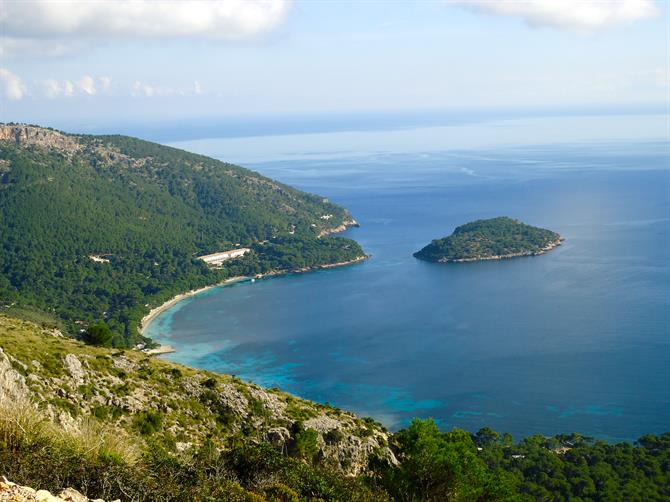 Nature lovers and hiking enthusiasts will also find walking trails of varying in difficulty on the northern part of the island. An easier route can be found in the peninsula of Alcudia, with stunning panoramic views of Mallorca's coastline. At a length of 12 km, highlights are Talaia d'Alcúdia, Platja of the Coll Baix and an old watchtower at the summit. Formentor peninsula offers a 10 km hiking route with unique rock formations, breathtaking views and quiet bays. With a mix of valleys and mountainous stretches, the total ascent is 824 m.
Best Places To Stay In Mallorca For Cycling
The beautiful landscape and the mild climate make Mallorca an excellent location for cycling enthusiasts. Many routes lead along natural harbours, wide sandy beaches, rocky coastlines, vast vineyards and almond groves. A signposted cycling network of 1,250 kilometres runs mainly off-road including various levels of difficulty for each type of bike. The island has been prepared for cycling tourism for some time and there are many bike rental companies in Mallorca with professional racing and leisure bikes for hire. When cycling in Mallorca, don't forget to pack reflective clothing in case you are cycling after sunset, always wear a helmet and bike lights are mandatory.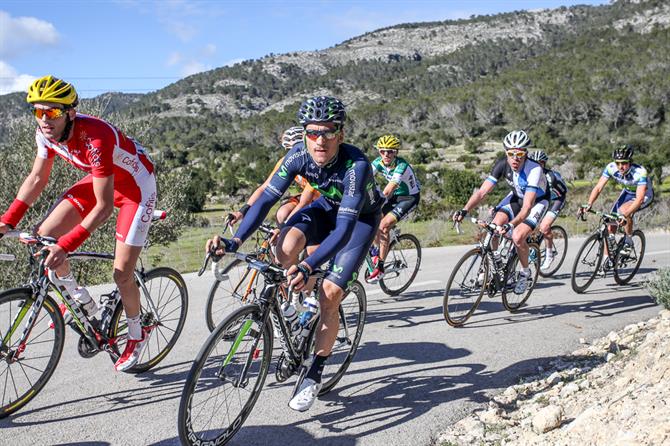 If you are not sure where to stay for a cycling holiday in Mallorca, use the difficulty of the routes as a guide. Countless shimmering bays along the coastline guarantee breathtaking panoramic views and are perfect for beginners. Stay in Alcudia, just minutes away from Albufera Natural Park where there is a 30-kilometre leisurely track for beginners. A 71 km route from Cala Millor, Felantix and Porrerres, to Arenal is more strenuous and requires a bit more skill and experience. Stop by the stunning Coves del Drach in Porto Cristo along this route. Around the Serra de Tramuntana is the terrain of the professionals with steep inclines and a length of 100 km. Rent a holiday home in Puerto Pollensa to be close to a good starting point of these routes.
Best Places For A Family Holiday In Mallorca
Mallorca has always been a popular holiday destination for families, not only for the short flight time and well-developed infrastructure but for the abundance of flat sandy beaches and dozens of excursion and activity possibilities.
On the east of the island, there are two of the most family-friendly beaches in Mallorca. Cala Agulla is surrounded by protected nature, fine sand and the whole family can enjoy the variety of water sports on offer. Cala Millor lures with a white sandy beach, shallow clear water and is also equipped with all necessities. Rent a holiday home in Artà to be just a short drive away from these beaches.
If you are planning a holiday to Mallorca with children, stay away from the party strongholds such as S'Arenal and Magaluf and to look for a holiday rental in the region around the island's capital, Palma. Here you will be located near most of the amusement parks and sights Mallorca has to offer. In water parks such as Aqualand or Western Water Park, the children can let off steam on the slides and pools and in the aquarium of Palma, they get the opportunity to marvel at many different marine animals. The adventurous can enjoy the House of Katmandu or the caves at Coves de Gènova. Palma itself has a vast offering of things to do and see.
Where To Stay In Mallorca For Beaches
Mallorca is blessed with a plethora of stunning beaches. Whether its hidden coves, wild natural beaches or miles of white sandy stretches, find various shades of blue crystal clear water all along the coast. The captivating landscape gives each beach its own unique charm.
Stay in Cala Ratjada, the northeastern part of the island, to experience the beauty of beaches such as Font de Sa Cala with crystal clear waters. Further east, holiday in Cala Dor and be near Cala Agulla famous for its powdery white sand. The green pine forests and the turquoise waters of Caló d'es Pou will blow you away, as well as the secret head of Cala Sa Nau, which is hidden between forests, cliffs and caves.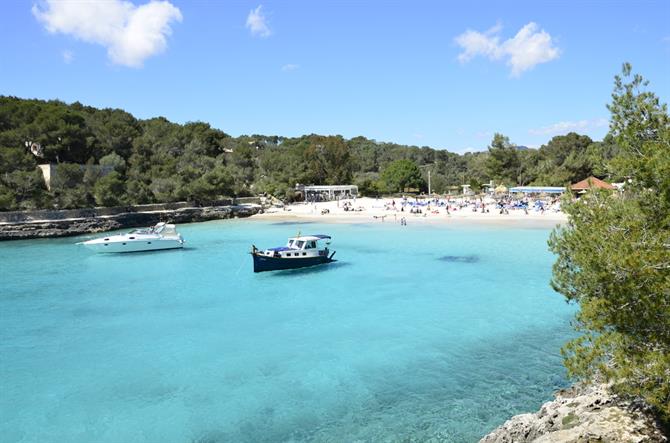 For immediate proximity to two of the most beautiful bays on the island, rent a holiday apartment in Santanyi. Cala S'Amarador and Cala Mondragó are located in Parc natural de Mondragó, only a stone's throw away. If you want to fill your holidays with endless beach days find a holiday home in Campos, you will be a few minutes away from famous beaches like Es Trenc with Caribbean flair or Cala en Tugores, which is almost untouched attracting visitors with its impressive scenery. Find more recommendations on Mallorca's stunning beaches.
Where To Stay For Diving In Mallorca
There are many breathtaking diving spots throughout Mallorca. The island has ideal conditions with pristine waters, fascinating caves, light-filled caves, sunken ships and submarines as well as an impressive flora and fauna offering. Many of the diving locations in Mallorca are protected, which explains the enormous diversity of fish. The best time to dive is from April to October and there is an extensive range of diving courses available.
If you come to Mallorca for diving, it is worth staying in Port Andratx, here you are located near the most beautiful diving sites on the island - Dragonera and El Toro. At these pristine underwater spots, you can fine lunar fish, scorpionfish, groupers, eagle rays, moray eels, barracudas, coral, golden-belted fish and spiny mackerel. Sometimes even seahorses, dolphins and turtles make an appearance.
Adventurous divers, who like diving through caves should visit the north and west of Mallorca. Here you will find a breathtaking network of underwater chambers at Cap Pinar, which is located opposite the Formentor peninsula. In Grotto Geronimo find deep blue crystal clear waters beneath the cliffs and huge stalactites which reach up to 30 m in height. For more places to dive in Mallorca, head to the south of the island, the coastline between Porto Cristo, Porto Colom and the Cala Figuera is also known for its countless caves and worlds underwater.
Best Places To Party In Mallorca
Party-goers will definitely not be disappointed by the nightlife in Mallorca, with countless clubs and bars for every taste and age group, the island lives up to its lively reputation. Every year, the island attracts thousands of tourists who are looking to relax and sunbath during the day then embark on a party marathon through the night.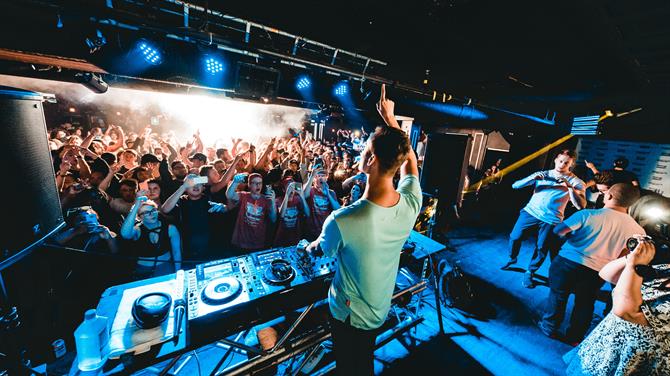 For the glamorous party scene in Mallorca venture along the Paseo Maritimo in Palma, where there is bar after bar stretching down the beach promenade. Celebrate until dawn at legendary Tito's, where Hollywood celebrities and international stars have been coming for decades. If you're looking for a laid-back evening, then Garito is the place to go, a combination of a cosy cafe, bar, restaurant, and trendy club - popular with trend-conscious locals.
The party in Mallorca never stops and the huge selection of wild clubs and crazy bars in Magaluf allow you to party until dawn. At BCM Planet Dance - the island's largest nightclub, you can party to the beats of world-renowned DJs such as Calvin Harris and Martin Garrix. While hip-hop fans should go to Tokyo Joe's for an unforgettable party, fans of the 80s and 90s will find the perfect location to celebrate at Carwash Nightclub.
Where To Stay For Nature In Mallorca
Mallorca has a beautifully diverse nature. From dark caves, rugged limestone cliffs, white sandy beaches and romantic bays to extensive pine forests and blooming landscapes with lemon and orange trees.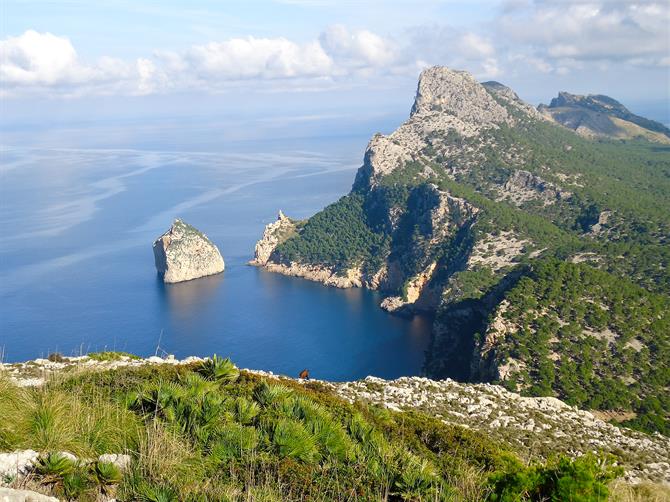 Serra de Tramuntana is perfect for climbing, hiking and biking tours. Discover protected parts of the mountains and other areas of Majorca, such as the Islands of Sa Dragonera and Cabrera which remain rugged and untouched meaning plants flourish here and wildlife thrives. The highest point of the island can be found at Pug Major, a proud 1445 metres high. Stay in an apartment in Sóller for a rural getaway and disconnect surrounded by the impressive mountainous landscape of Majorca.
In the east and southern parts of Mallorca, underwater chambers and miles of tunnels, which lead to underground lakes and unusual rock formations, invite you on adventurous discovery tours. Find holiday accommodation in Manacor to be near some of Mallorca's most spectacular caves such as Coves del Drac and the Coves de Hams.